Each of these flags were created from the traditional foods of their country and shaped into to one beautifully representative symbol of all that country has to offer. We've got to say that patriotism never looked so delicious!
Australia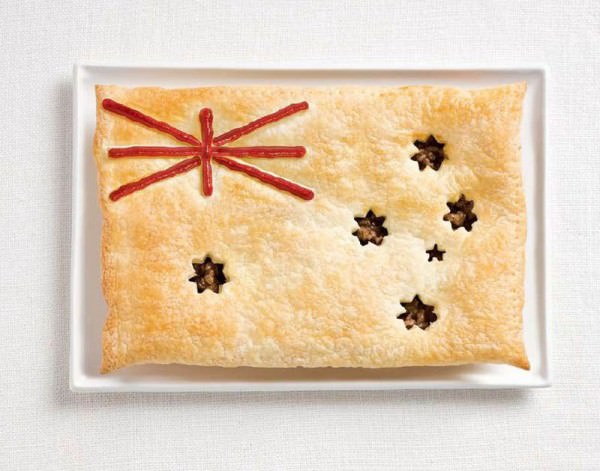 Made from traditional meat pie and sauce.
Brazil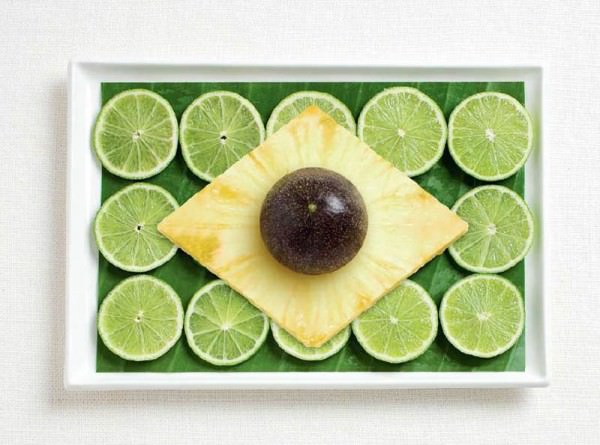 Made from banana leaves, limes, pinapple and passion fruit.
China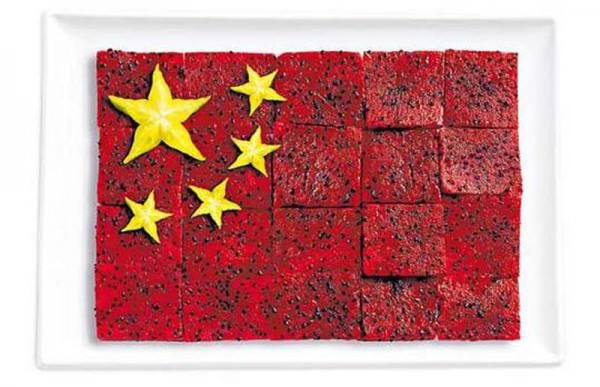 Made from dragon fruit and star fruit.
France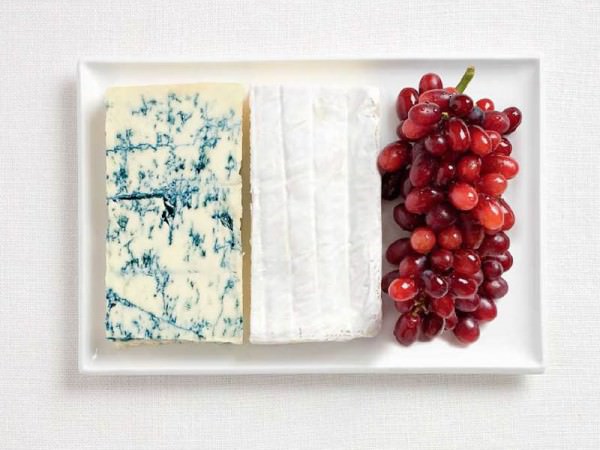 Made from blue cheese, brie and grapes.
Greece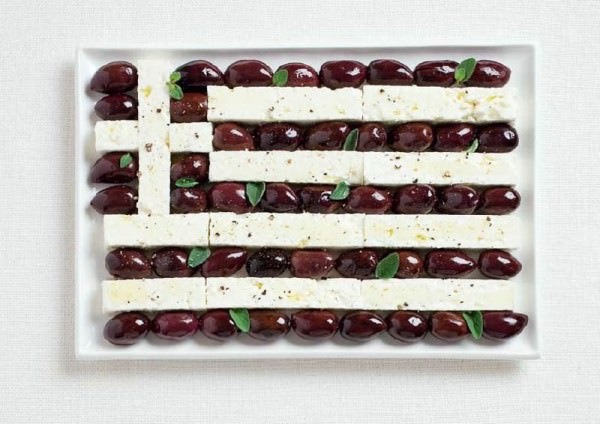 Made from feta cheese and Kalamata olives.
India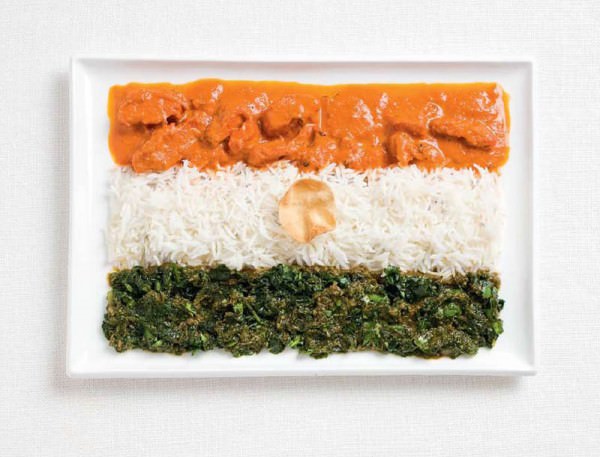 Made from curries, rice and a pappadum wafer.
Indonesia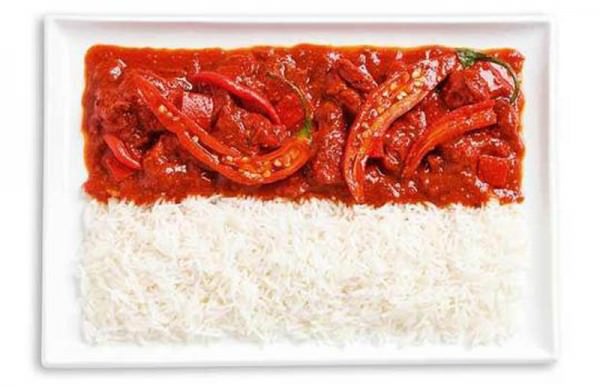 Made from Sambal- spicy curry and rice.
Italy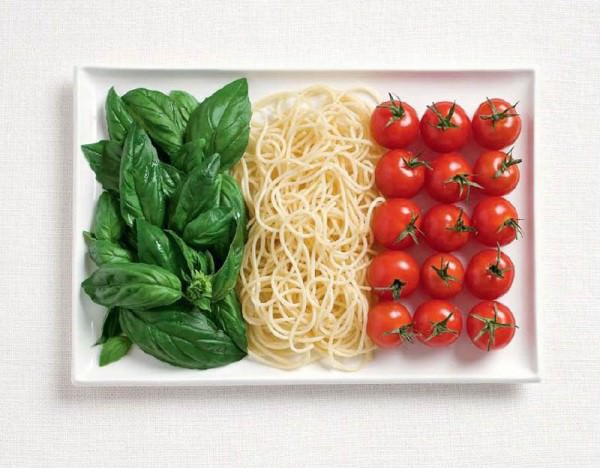 Made from basil, pasta and tomatoes.
Japan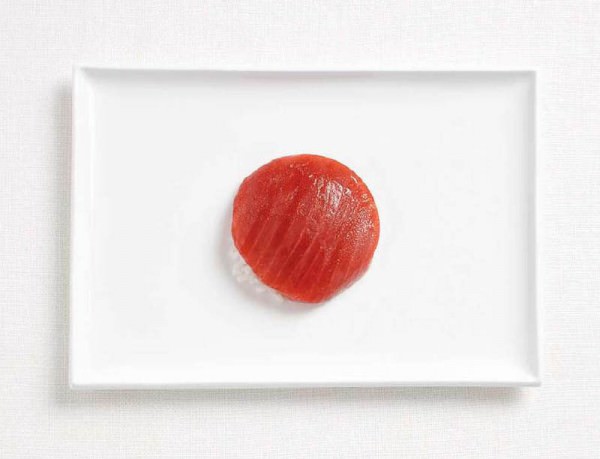 Made from tuna and rice.
Lebanon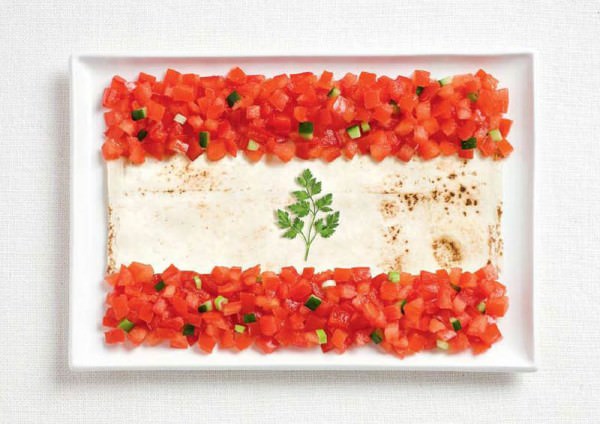 Made from lavash bread, fattoush salad and a herb sprig.
South Korea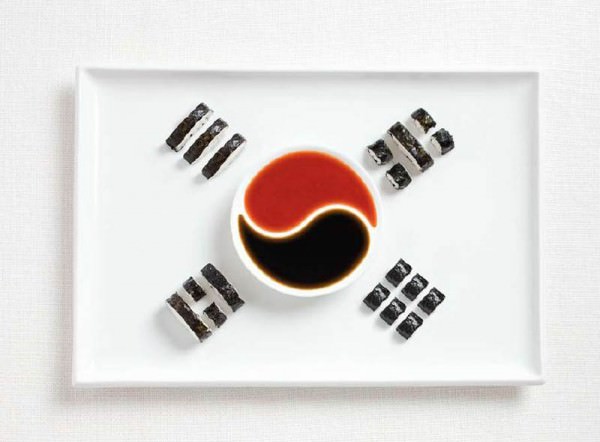 Made from traditional Kimbap and sauces.
Spain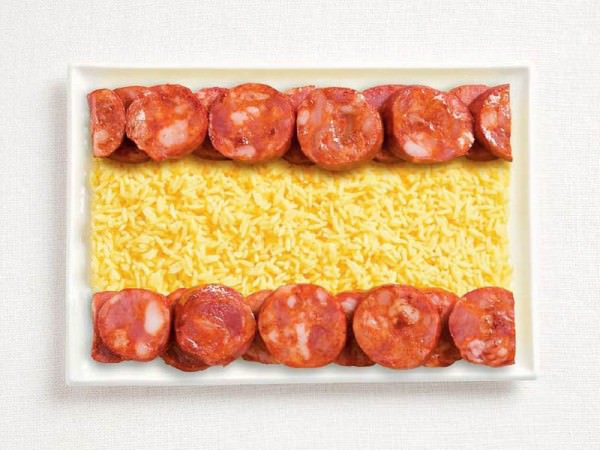 Made from chorizo sausage and rice.
Switzerland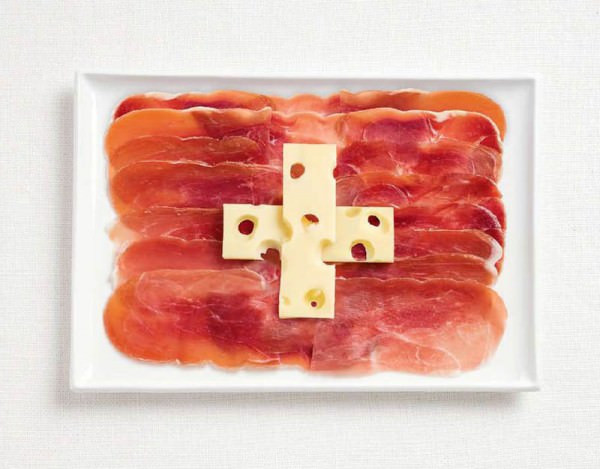 Made from charcuteries and emmental.
Thailand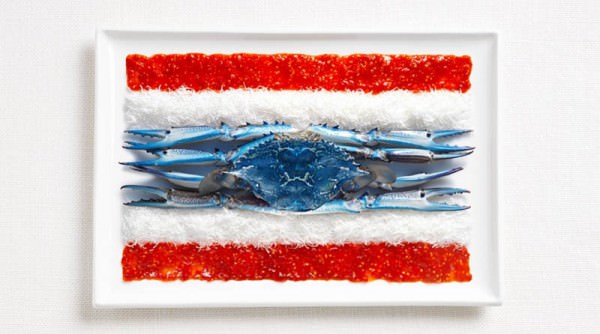 Made from sweet chili sauce, shredded coconut and blue crab.
Turkey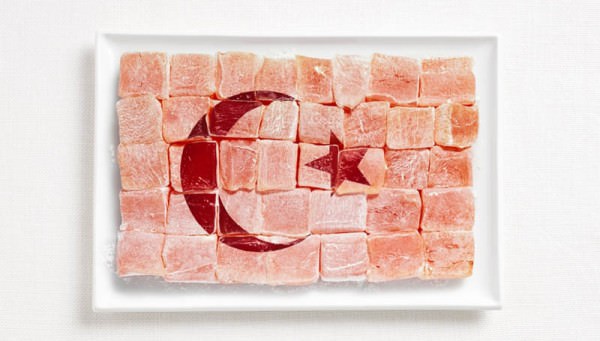 Made from Lokum, or Turkish Delights.
United Kingdom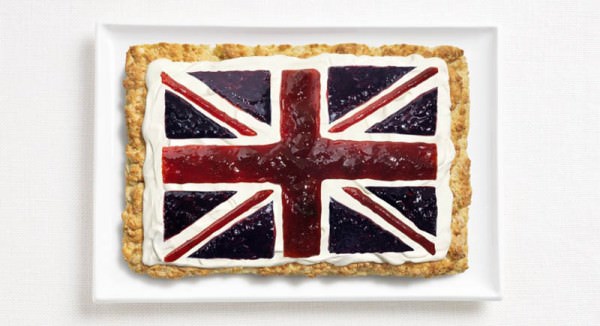 Made from a scone, cream and jams.
United States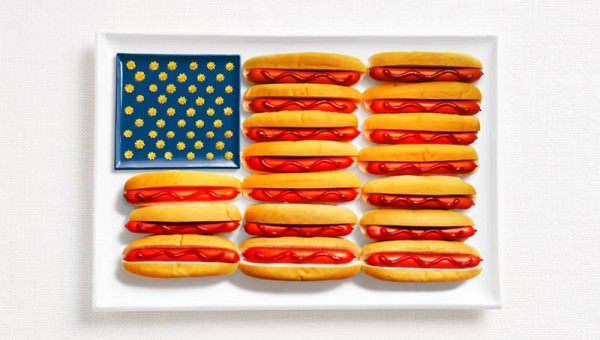 Made from hot dogs, ketchup and mustard.
Vietnam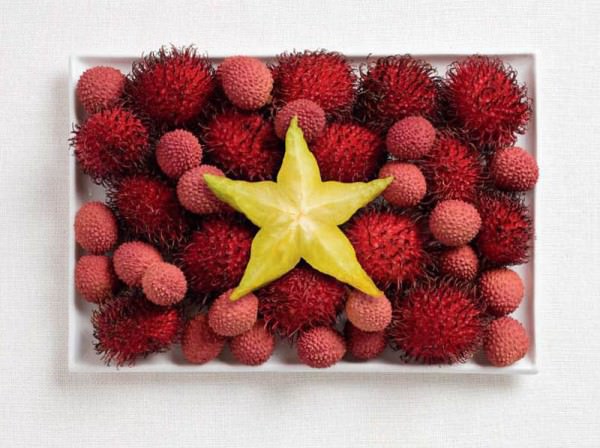 Made from rambutan, lychee and star fruit.
Submitted by user: Amanda F.