Spiral staircases are stairs that are arranged in a helical shape, and not only are they one of the best ways to save room when building complex structures, but are also, often, works of art in their own right. This beautiful series will introduce you to some of the most beautiful spiral staircases in the world.
Eckmuhl Lighthouse, France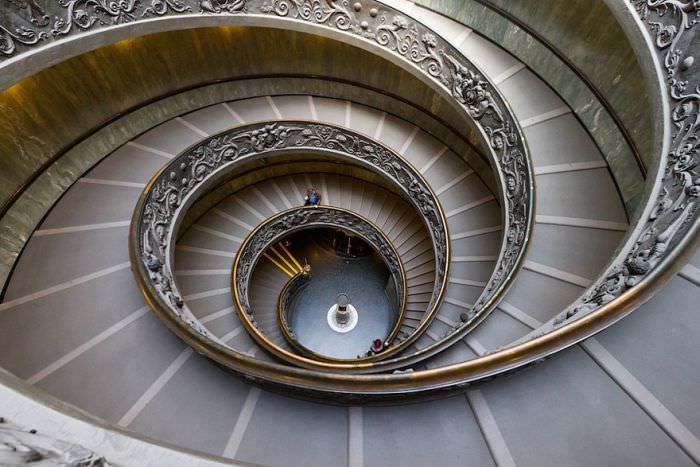 Vatican Museum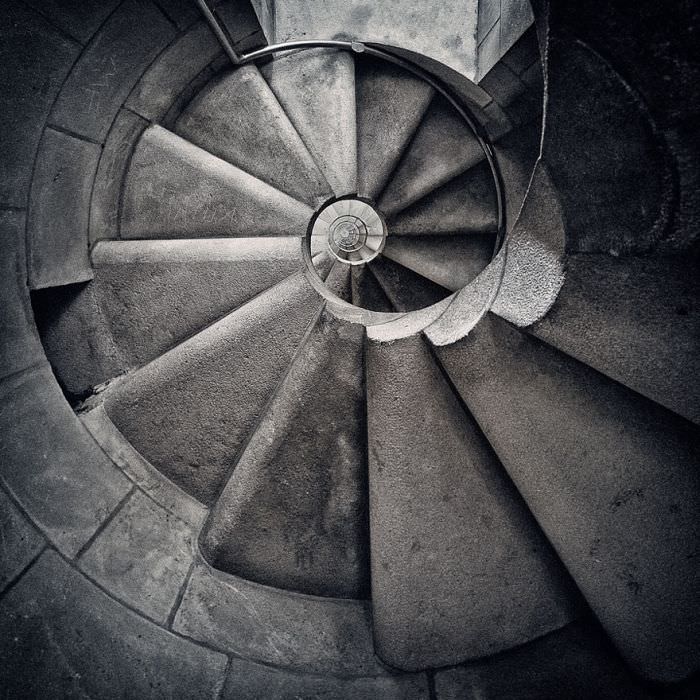 Spiral stairs wind around a newel (also the central pole). They typically have a handrail on the outer side only, and on the inner side just the central pole. A squared spiral stair assumes a square stairwell and expands the steps and railing to a square, resulting in unequal steps (larger where they extend into a corner of the square).
Sagrada Familia, Spain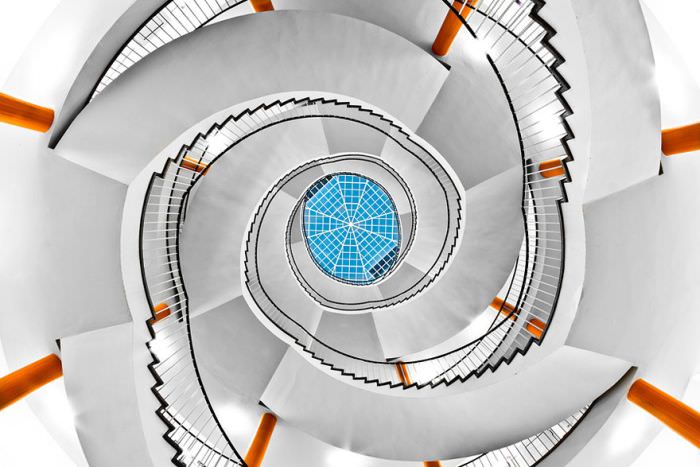 Dresden, Germany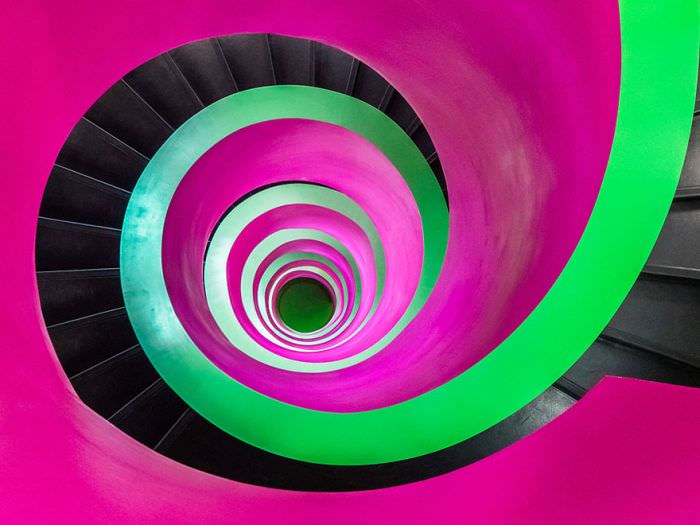 A pure spiral assumes a circular stairwell and the steps and handrail are equal and positioned screw-symmetrically. A tight spiral stair with a central pole is very space efficient in the use of floor area.
Cottbus University Library, Germany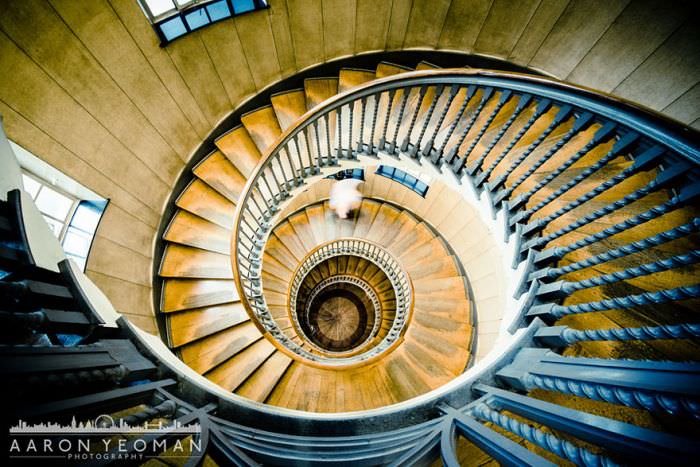 Spiral stairs have the disadvantage of being very steep. Unless the central column is very large, the circumference of the circle at the walk line will be small enough that it will be impossible to maintain a normal tread depth and a normal rise height without compromising headroom before reaching the upper floor.
Heal's Department Store, United Kingdom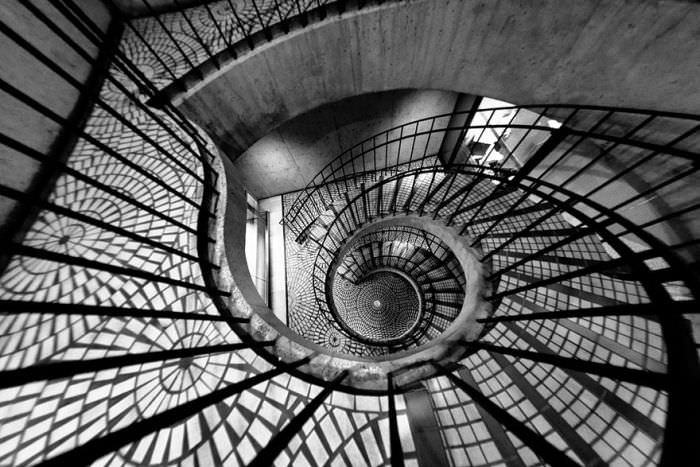 Spiral stairs in medieval times were generally made of stone and typically wound in a clockwise direction (from the ascender's point of view), to place attacking swordsmen (who were most often right-handed) at a disadvantage. This asymmetry forces the right-handed swordsman to engage the central pike and degrade his mobility compared with the defender who is facing down the stairs.
San Francisco, USA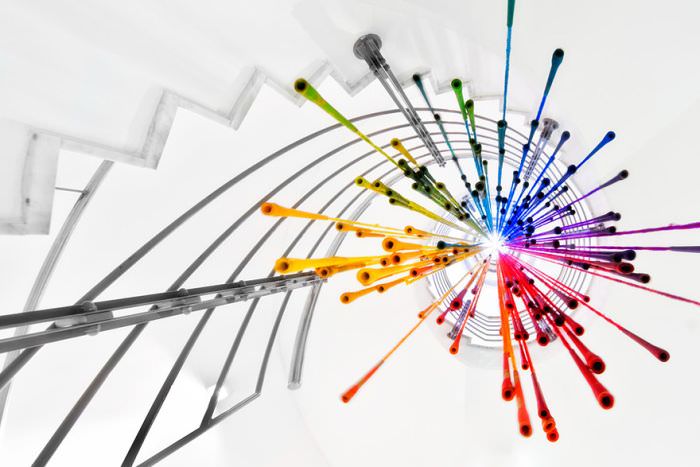 Queen's House, United Kingdom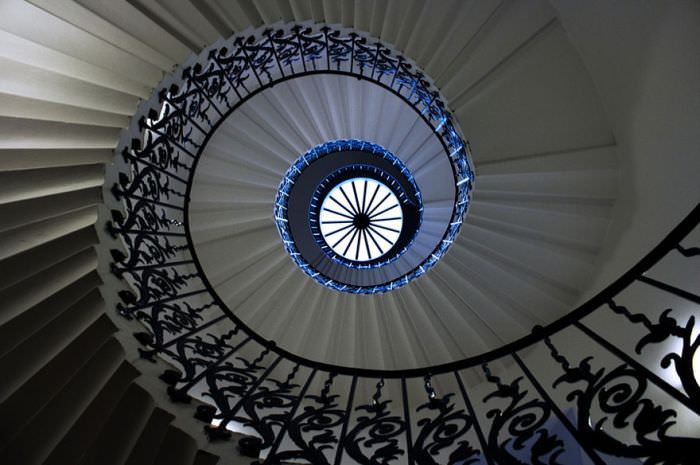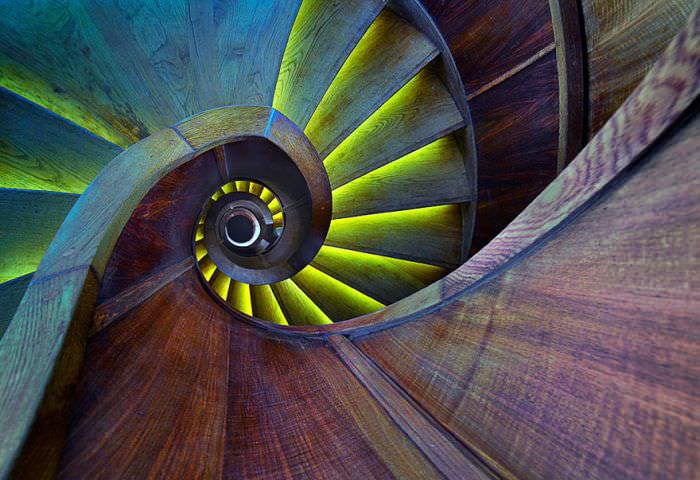 Germany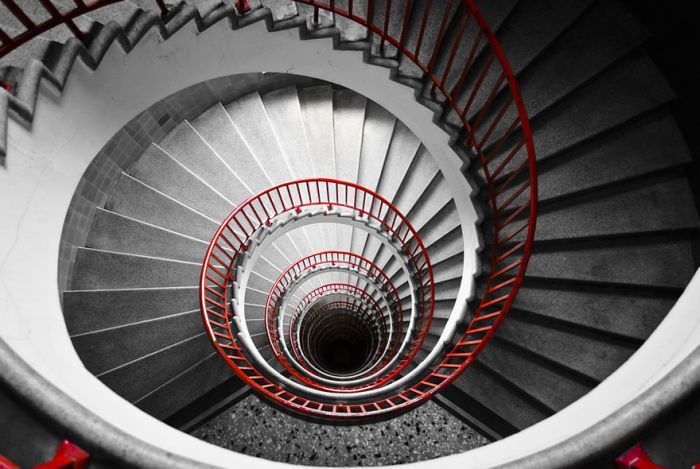 Finland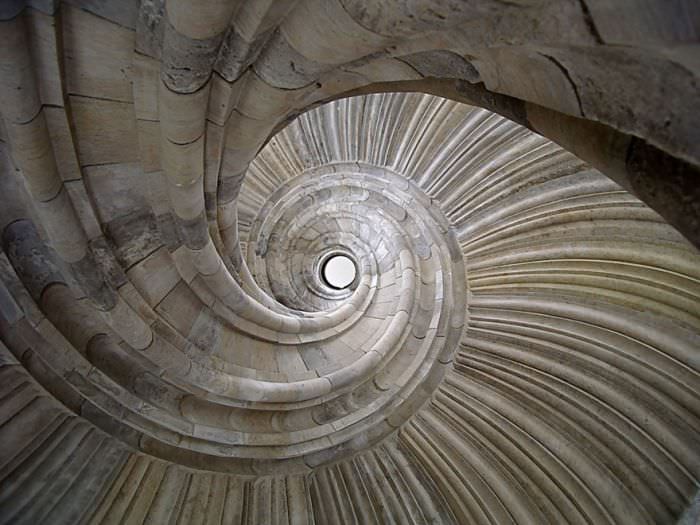 Castle Hartenfels in Torgau, Germany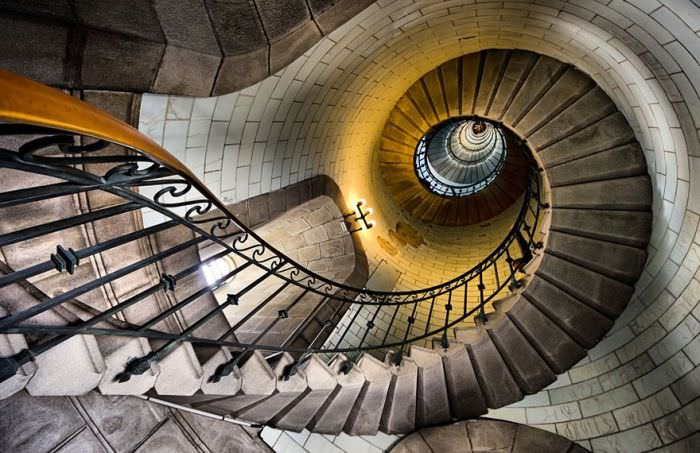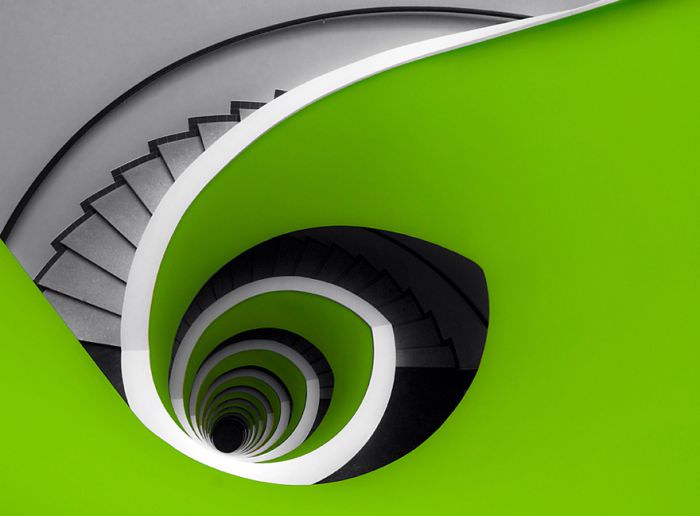 Tokyo, Japan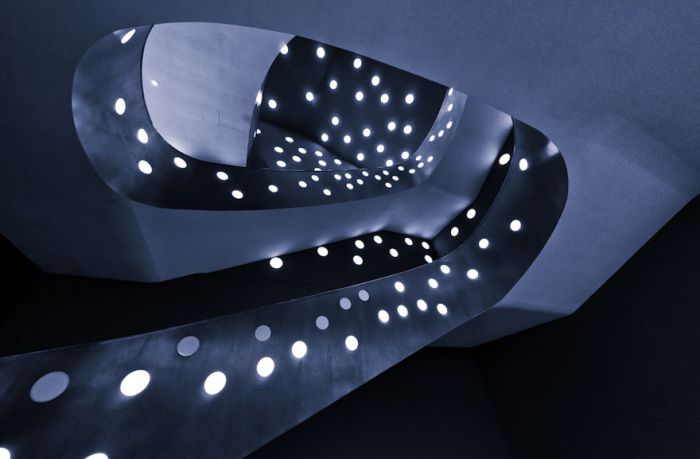 Chinese Garden, Singapore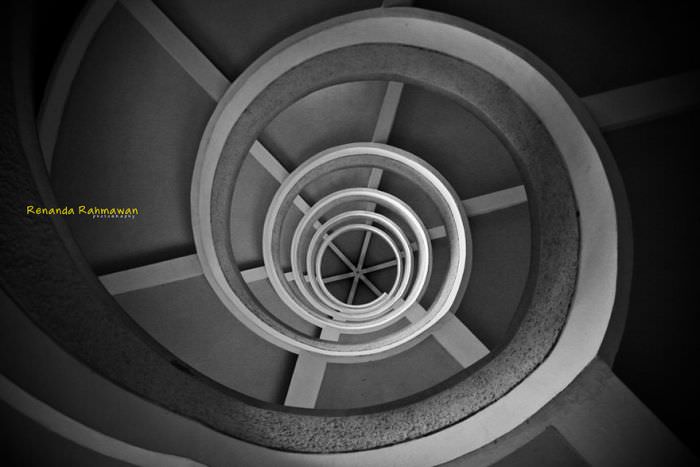 Dresden, Germany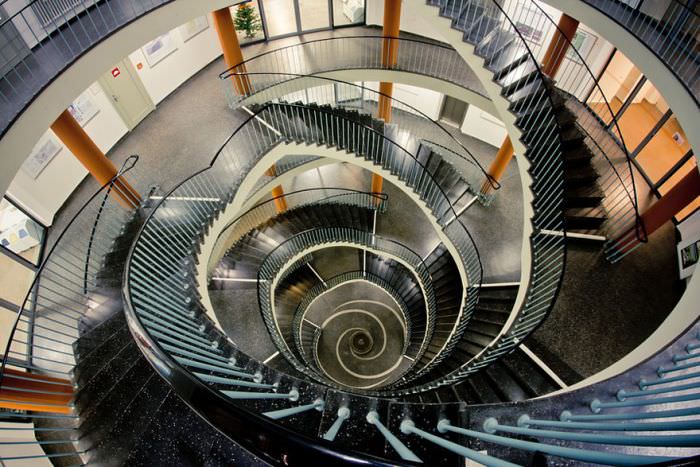 Deutsche Kinemathek Museum, Germany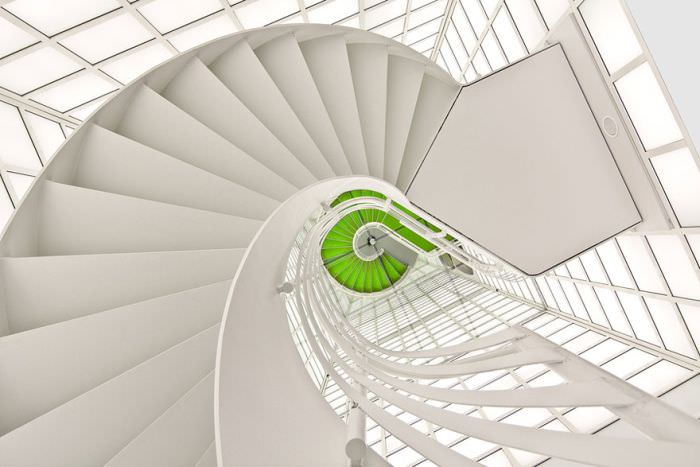 Munich, Germany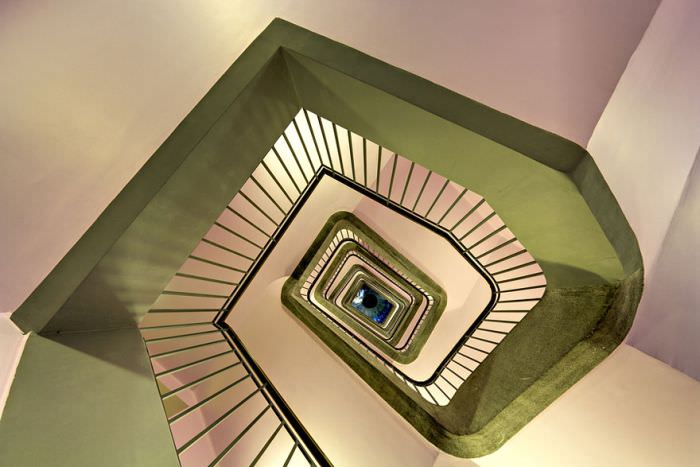 Dresden, Germany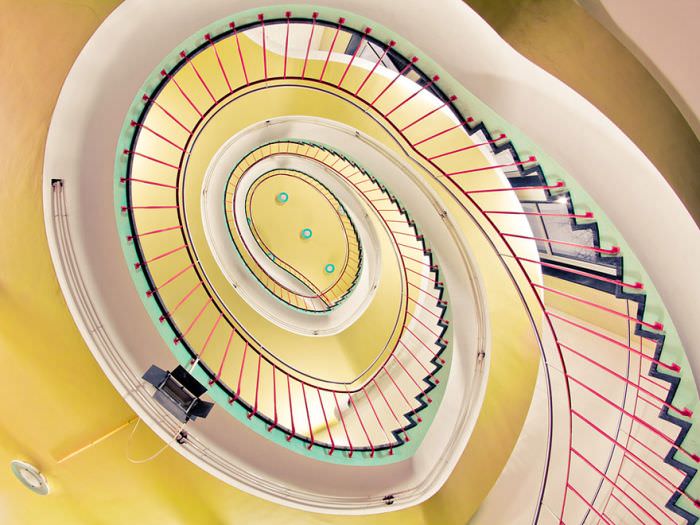 Vizcaya Museum, USA