When it comes to wheelchairs, there is a lot to tinker with. These chairs often become the new legs of the handicapped, and as such they have to answer not only transportational needs, but also comfort, easy of use, smart energy use and many other functions. That is why there is a plethora of designs, all trying to create the perfect wheelchair, one that will allow for both independance and comfort.
The following 13 models are all fascinating and innovative in their own way, and are some of the best designs for wheelchairs we've ever seen.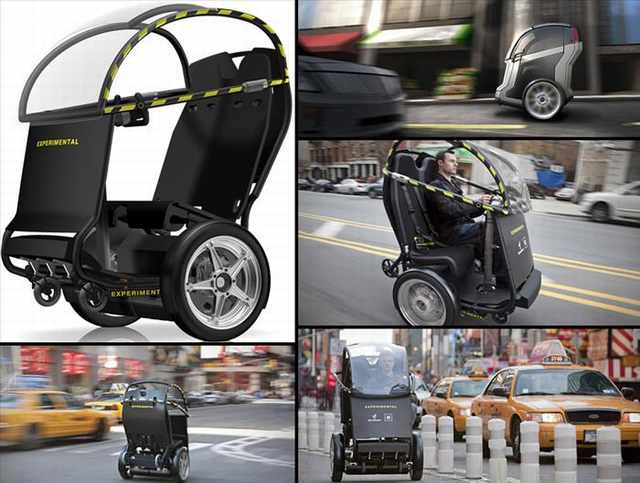 While we all know the famous segway, which requires the rider to stand, not many know the P.U.M.A (Personal Urban Mobility and Accessibility). This is a prototype designed for the handicapped, while still applying the technology that made segway such a famous brand name. The PUMA has 2 self balancing electric motor wheels as well as a specialized gyroscope to keep everything steady. This model is fuel efficient and is powered by lithium batteries, which, all phone users know, are great at first but do hold less charge over time, and require replacing. The PUMA can cover up to 35 miles (over 70 km) on one charge, with hopes that that range will grow in the future. We like the design and comfort, and the fact that you can park this standing up. However, it will take up some space and resembles a vehicle more than a chair.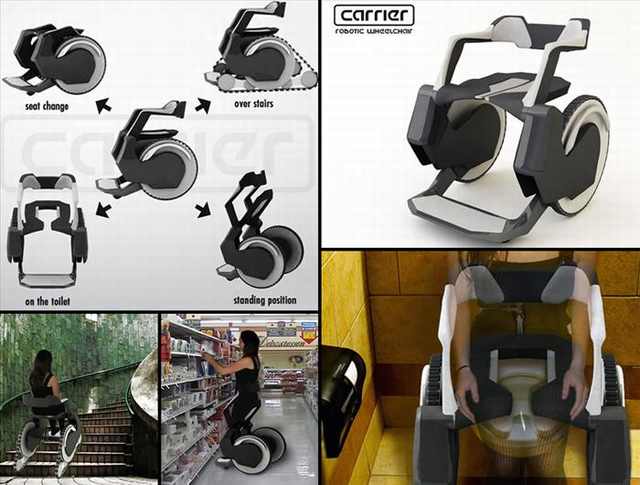 The CARRIER wheelchair was specially design to achieve maximum user independence and to travel over all types of terrains, including stairs! The 'Galileo wheel' adds traction to the rubber wheels in order to climb up the stairs (once the handicapped person's biggest obstacle). The standing option allows the user to finally be at standing height in order to reach higher. Another advantage is that the design allows the user to go to the toilet without getting off the chair, thus saving them the trouble of having to lift themselves off to move to the toilet and back each time.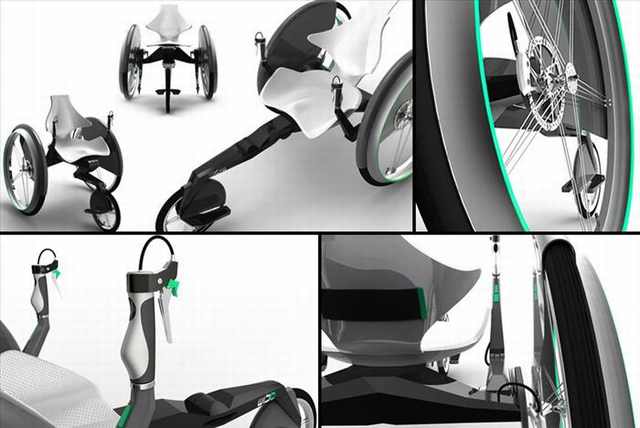 The WISB hand-bike is a concept developed for a cross between a wheelchair and a sports bike, giving the users the option of choosing between an indoor 'low' mode and an outdoors 'high' mode for longer distances.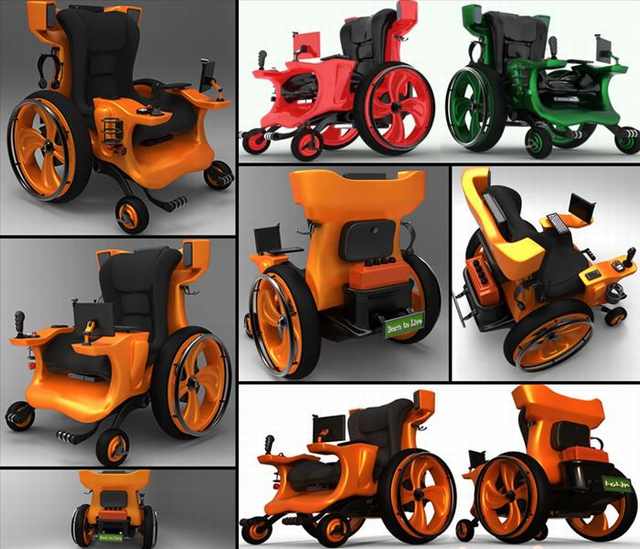 Design, says Mauricio Maeda, the designer of these ultra cool and fun looking wheelchairs, should not just be about beauty, but also to serve a purpose. The Japanese designer has included a computer case under the seat, a joystick for movement, a track ball, keyboard, monitor, speakers, wireless headset, a webcam, a drink holder, a stereo sound device behind the seat, a power source on back and a remote control. One thing is sure, the user of this wheel chair is heavily equipped!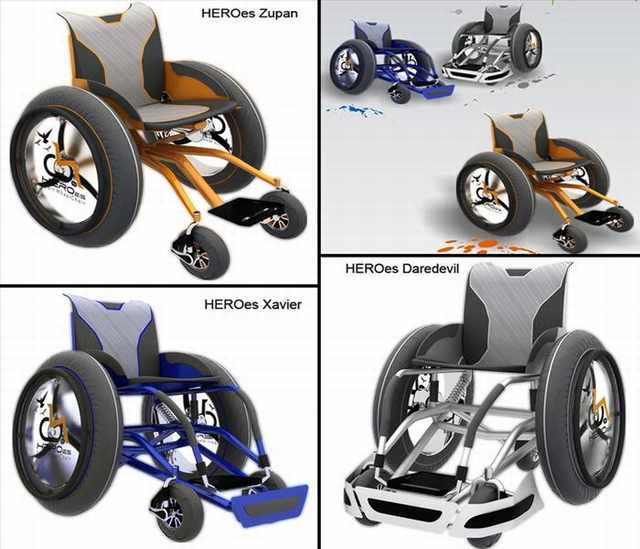 One thing wheelchairs can't do is let the user take a stroll on the beach. Have you ever tried pushing one on the beach? It's almost impossible. However, designer Jairo Da Costa Junior came up with the HERO series of sports wheelchairs. These can be navigated on the beach and even used for beach volleyball.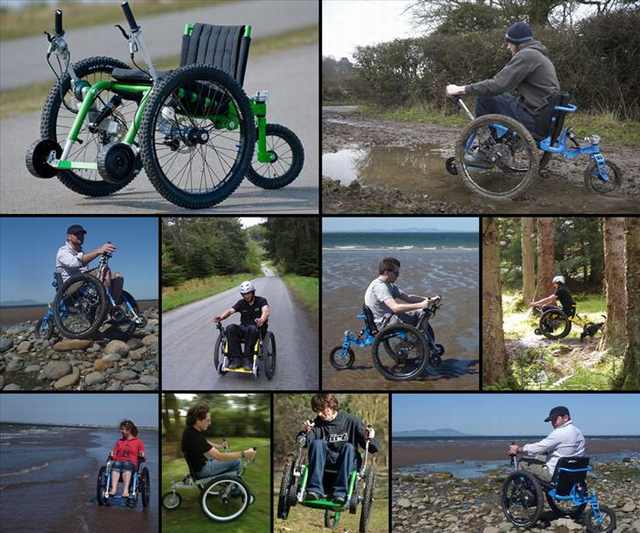 The mountain trike is an all terrain wheelchair company whose wheelchair is already selling. The mountain trike allows users to venture out into the countryside and go over all places and situations. The company refers to it as an 'all terrain wheelchair'.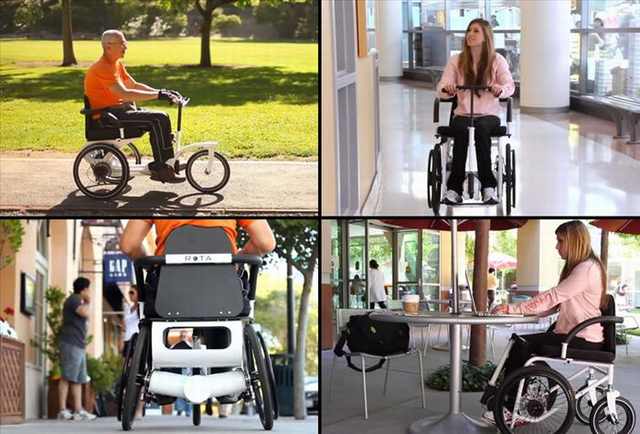 The ROTA mobility chair is in actuality a human powered scooter that can be moved (or 'rowed') by using a central lever. The design is comfortable and light, allowing easy access anywhere.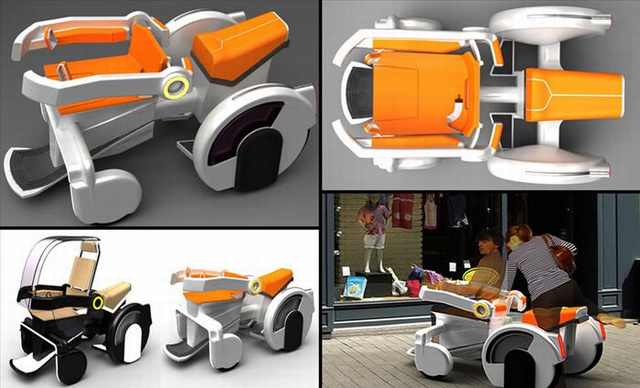 The Tandem is perhaps the only wheelchair that was designed for you to give someone a ride! This design aims to remove the stigma of a wheelchair user as someone who requires help, and instead gives the user the power of being the one giving the help.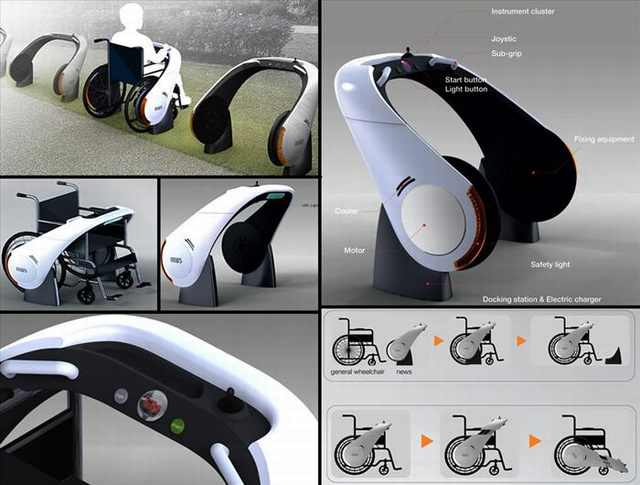 Motorized wheelchairs can be VERY expensive, that is why designer Ju Hyun Lee has designed NEWS ( New Electric Wheelchairs) - an attachment that can be hooked up to any regular wheelchair to instantly make it motorized!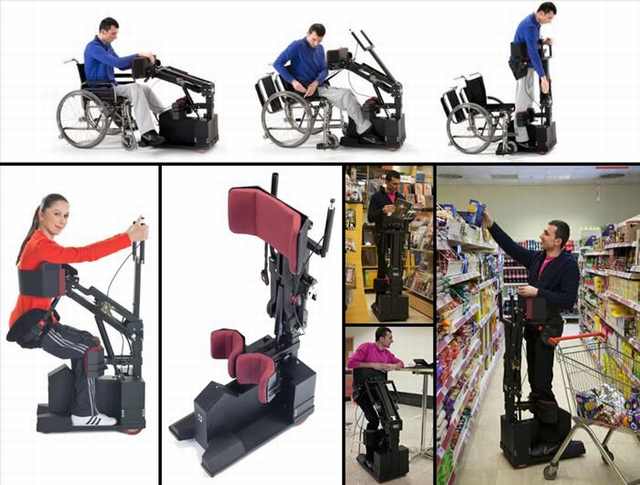 The world's smallest standing movement device is only 36 cm wide and 62 cm long, taking about a third of the space of a wheelchair. This means users can now go through much narrower places than before, with regular wheelchair width being about 60 cm. Users mount from the back and can stand up with this device, which also serves as a sort of leg brace. This activity alone is important for handicapped people, as they are encouraged to stand for an hour a day to keep the blood flow in the body normal.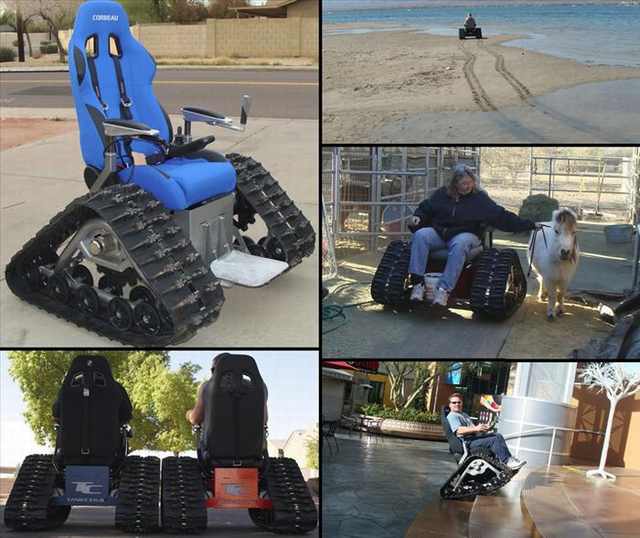 The tank chair is a specialized wheelchair that is definitely all terrain, and can cross streams, drive on sand, snow or mud. So if you don't mind bringing a tank to get some nature, this chair can and will take you anywhere you wish to go.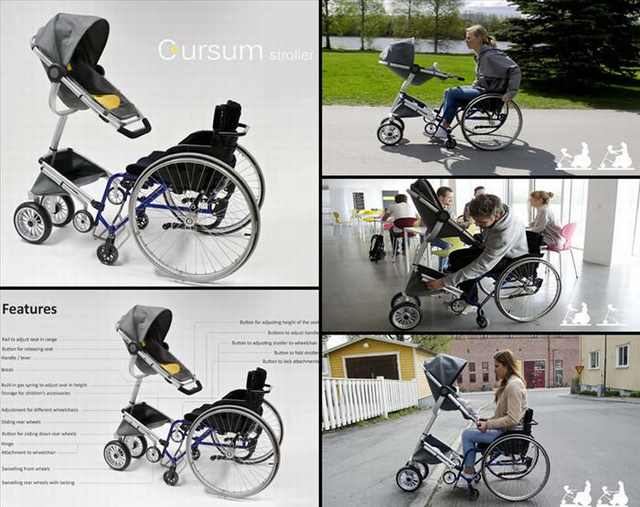 The Cursum stroller for wheelchair users, designed by Cindy Sjoblom, allows the handicapped parent to still take their baby out for strolls, without it getting too complicated. There is a lot of attention in the design for comfort and stability, with the option of adjusting the height and being able to keep to the safety requirements.
And of course, who can forget artist Sue Austin's wheelchair swim on her self-propelled underwater wheelchair!
Submitted by: Jackie D.