Conjure up a swift weeknight dinner based on pork and a healthy load of carbs to give you energy and keep you full. This is a perfect fit either for a hearty dinner or a satisfactory lunch. In this recipe article, we'll provide you with two dishes, both based on ginger pork meatballs.
First option: lunch in a baguette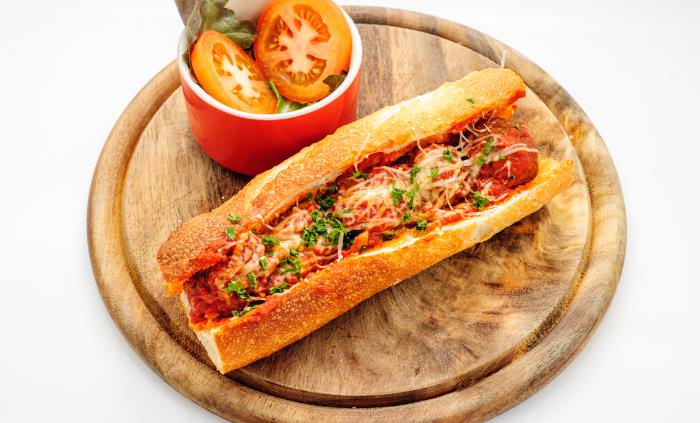 For the meatballs:
Ingredients:
1 large egg

2 tsp. grated lime or lemon zest

2 Tbsp lime or lemon juice

1 1/2 tbsp. honey

1 tsp. fish sauce

Salt and pepper

1/2 cup panko/bread crumbs

1 clove garlic, grated

2 scallions, finely chopped

1 tbsp. grated fresh ginger

1 small jalapeño, seeds removed, finely chopped

1 lb. (0.5 kg) ground pork

1/4 cup cilantro, chopped
Preparation:
1. Preheat oven to 400°F (205°C).
2. In a bowl, whisk together egg, lime zest and lime juice, honey, fish sauce, and ½ teaspoon salt. Stir in panko and let sit for 1 minute. Stir in garlic, scallions, ginger, and jalapeño, then add the pork and cilantro and mix to combine.
Shape into balls and bake or air fry for 8 to 12 minutes.
For the baguette:
Ingredients:
1 Cucumber

1 baguette

Mayonnaise

Fresh mint

Cilantro

Optional: sliced chile
Preparation:
Cut the baguette into 4 sections and open them up into sandwiches. Cut the cucumber into match sticks. Spread some mayo and fill the baguette with all the ingredients. Enjoy!
Source
Second option: dinner with a noodles side dish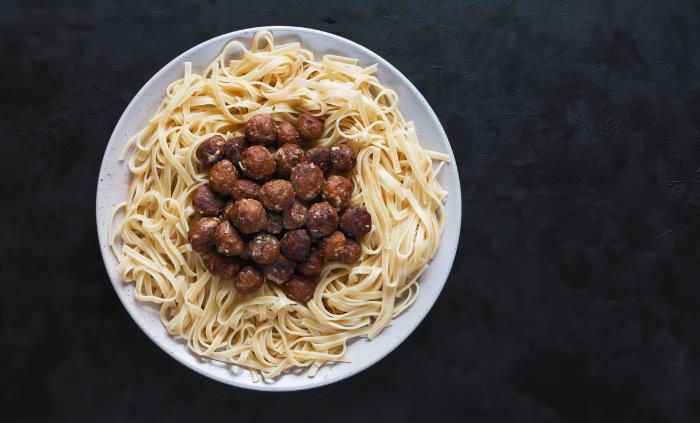 Start by preparing the meatballs as directed in the first option. Then, prepare the noodles' side dish.
Ingredients for 4 servings noodles:
6 oz. (170 gr) rice noodles

1/2 cup sesame dressing

1 large carrot, shaved with a julienne peeler or cut into matchsticks

1/2 cucumber, shaved with a julienne peeler or cut into matchsticks

1 scallion, thinly sliced

1/4 cup cilantro, chopped

Preparation:
Cook the noodles and finish with a rinse in cold water. Toss with the sesame dressing, carrot, cucumber and scallion. Fold cilantro into noodles and serve with meatballs.
Source