On April 22, 1913, the Ladies Aid Society created a 'Century Chest' - A time capsule with many artifacts from those times. The time capsule was created as a charity function to buy the First Lutheran Church a new pipe organ. That pipe organ is still in use today!

The artifacts of this time capsule were perfectly preserved in air-tight containers and were buried with the capsule under a 30 cm (12 inch) block of concrete. Last month, it was opened at a live even b the Downtond OKC Inc, a non profit organization. The complete contents will be preserved and exhibited at the Oklahoma History Center later this year.
This time capsule offers fascinating insights into modern life in 1913, and what the people of that time thought was most important to preserve:
The Daily Oklahoman, April 22, 1913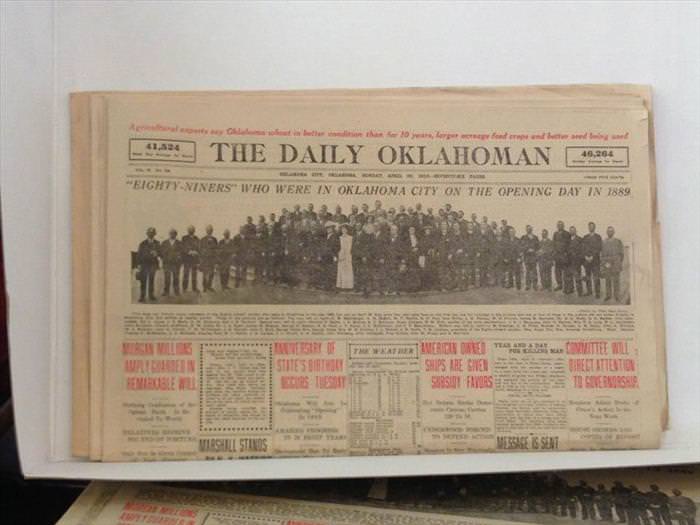 Oklahoma State Flag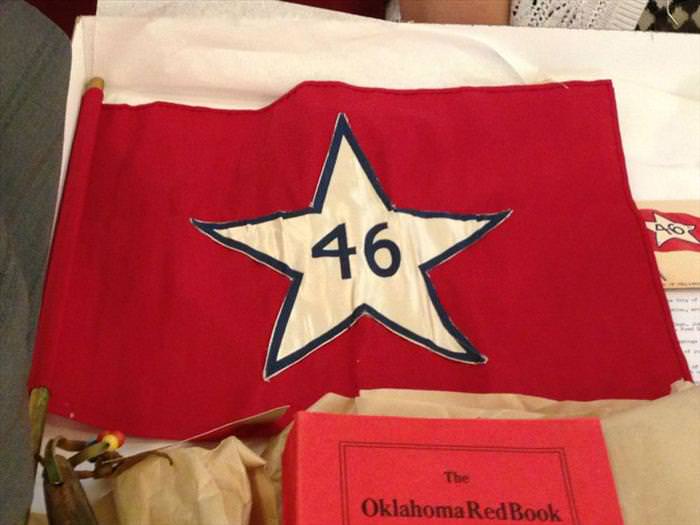 Desk telephone, Pioneer Telephone and Telegraph Co.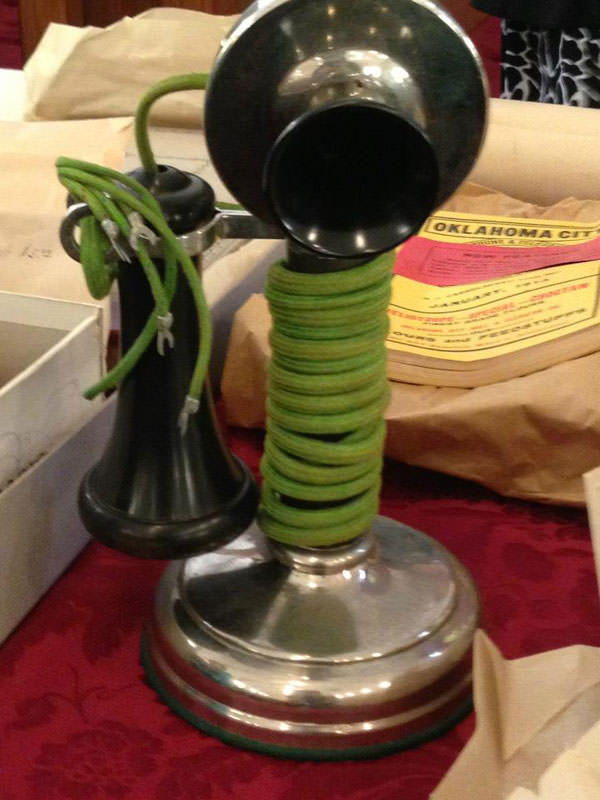 Edison Graphophone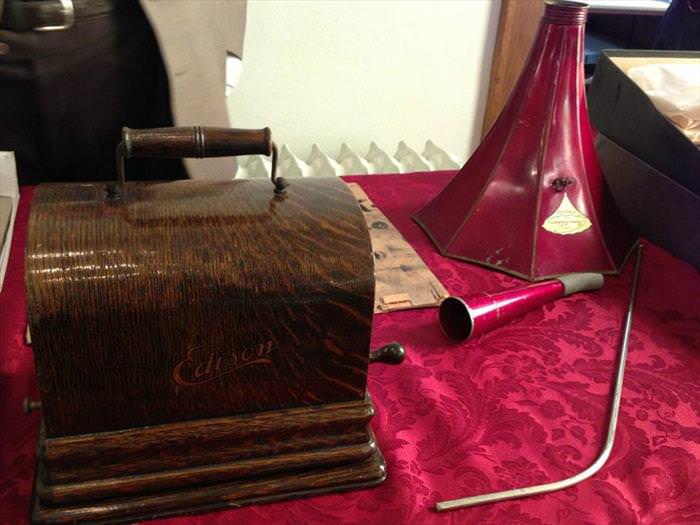 Pen used by President McKinley to sign the Free Homes Bill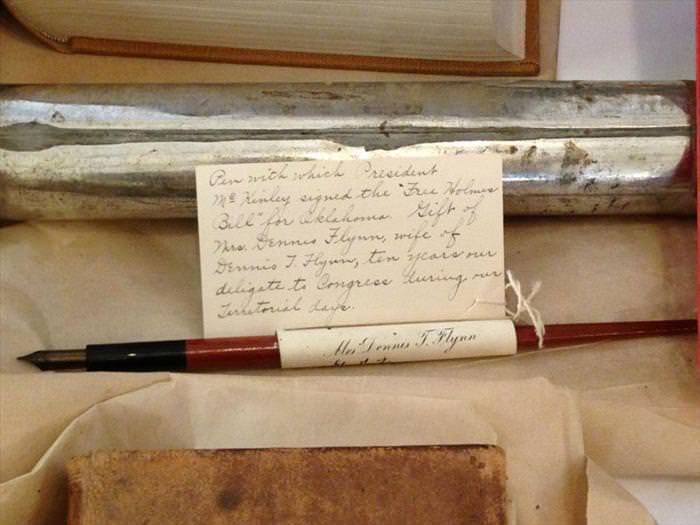 Quilt adorned with signatures of 720 City Builders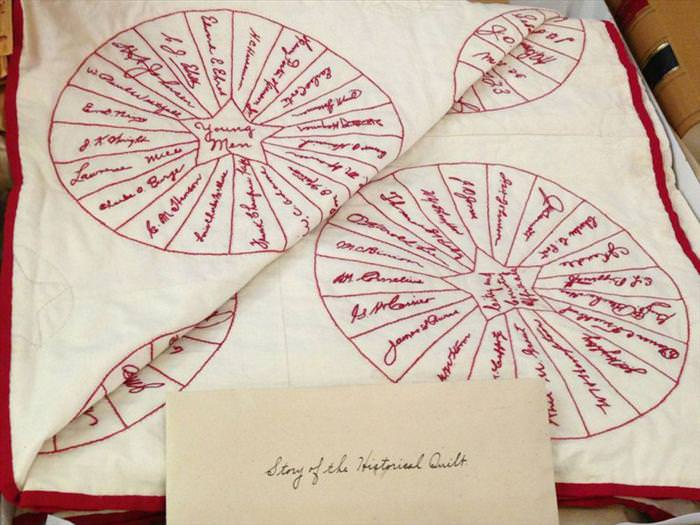 To the descendants of Nathan Samuel Sherman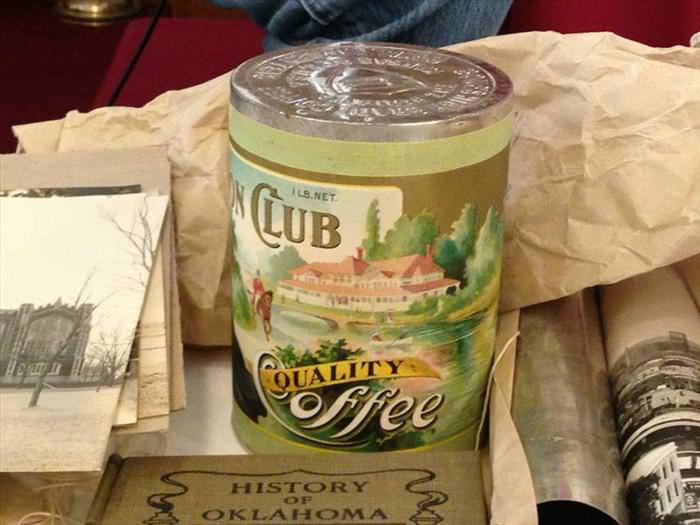 A Tin of Quality Coffee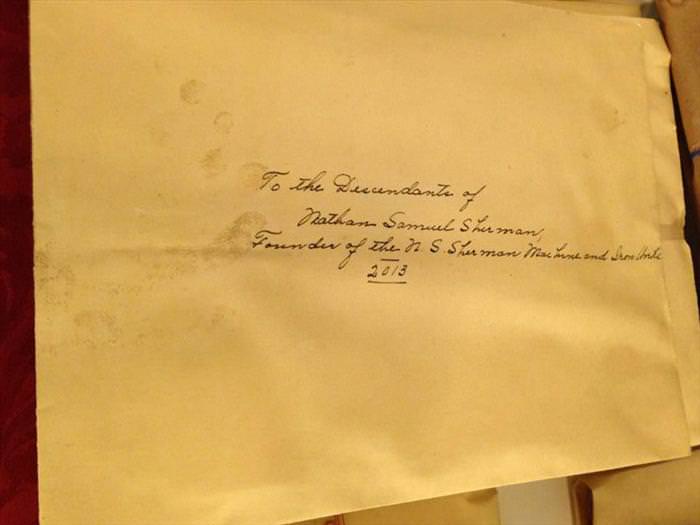 Dress, Brock Dry Goods Co.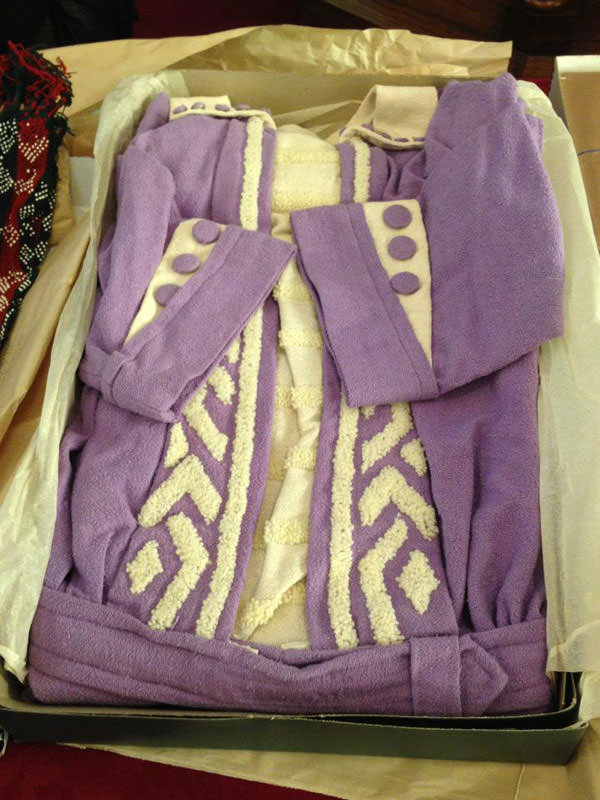 One of many recorded Messages. This one is entitled: "Bedouin Love Song" by Mr. Merle Bennett, baritone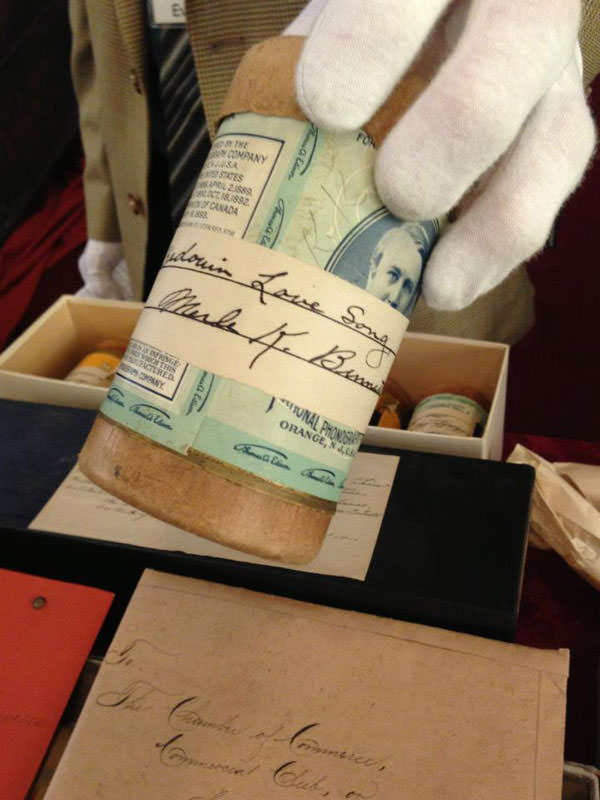 Constitution, Treaties and Laws of the Chickasaw Nation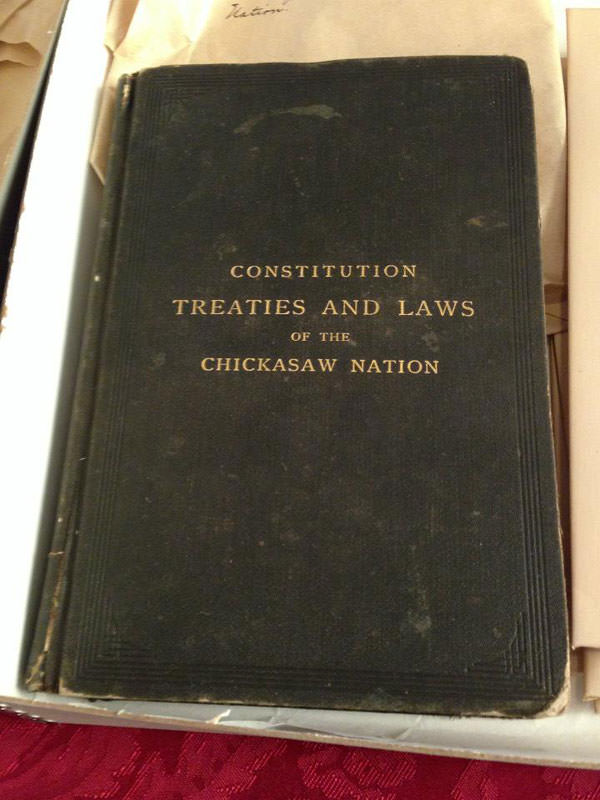 Oklahoma State Fair Expo plate and a Marble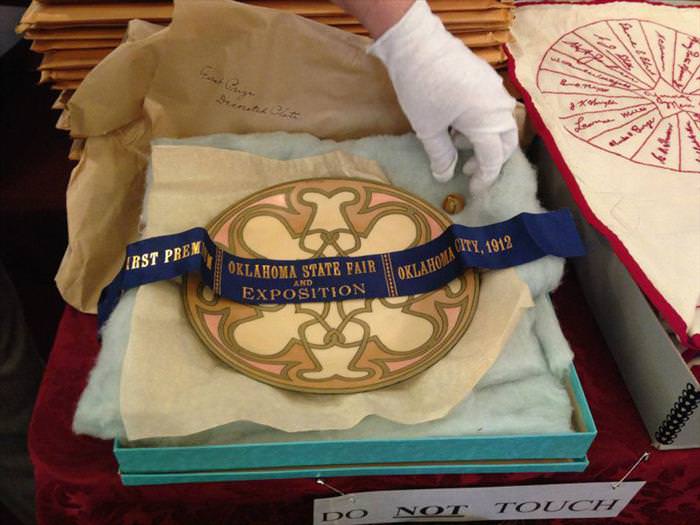 Photo of the pastor of the First Lutheran Church, 1913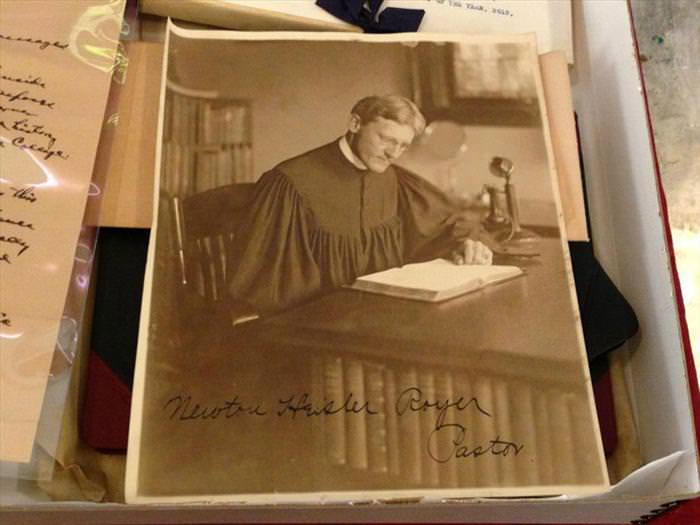 Shoes, Mellon Dry Goods Co.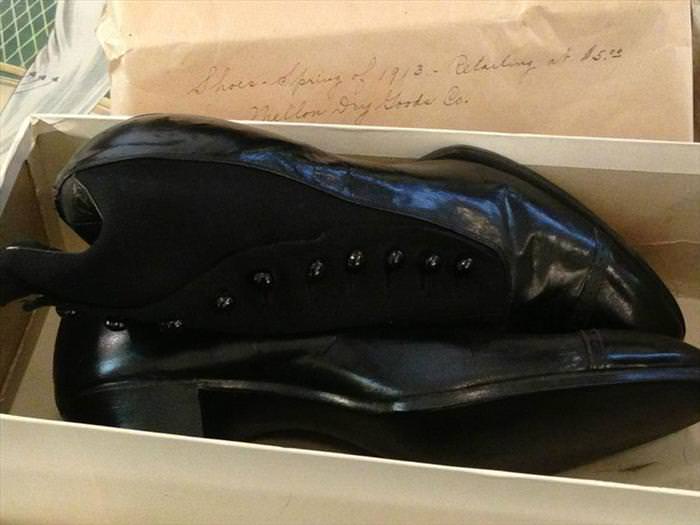 Native American translation Bible (Choctaw)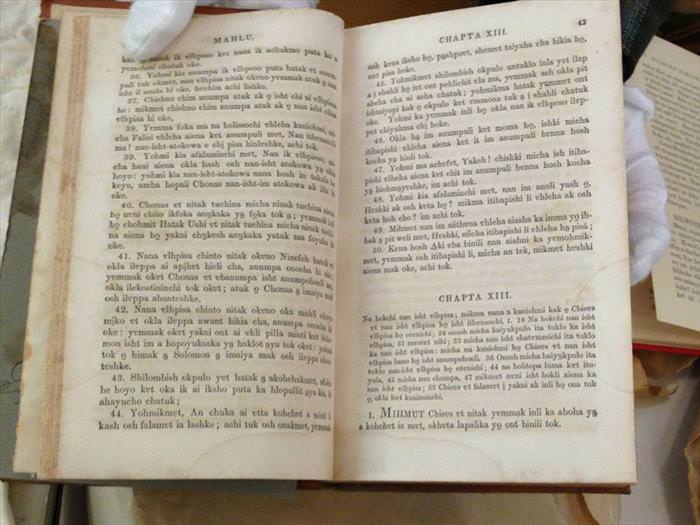 Unopened packages and letters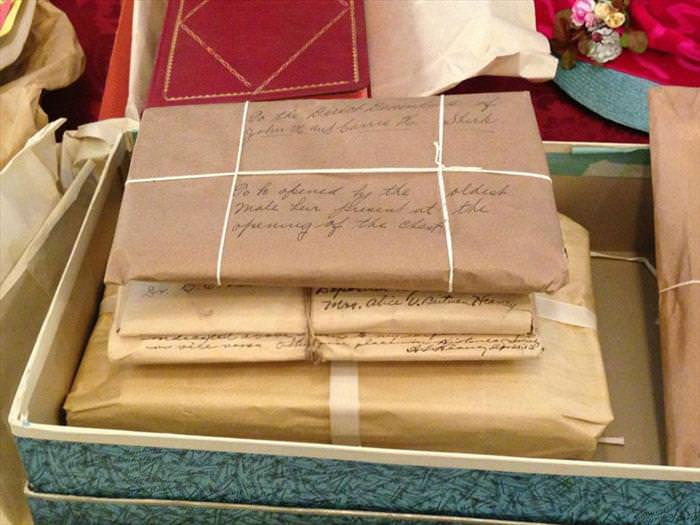 "View from the Dam at the Water Works" by Nellie Shepherd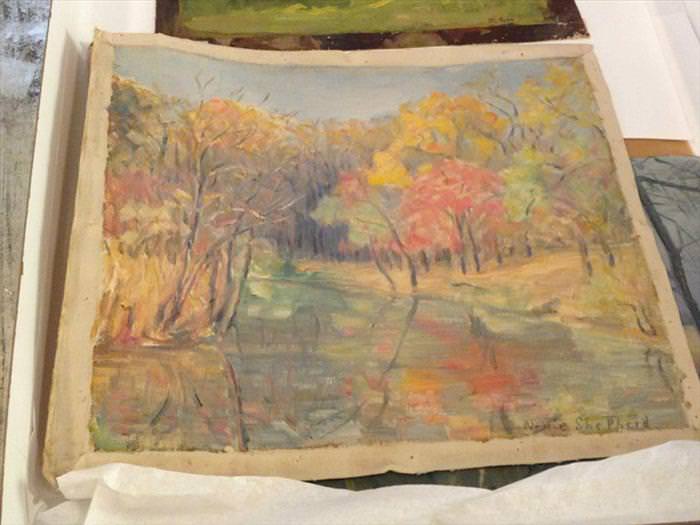 Boys suit, Chas. A. Finnegar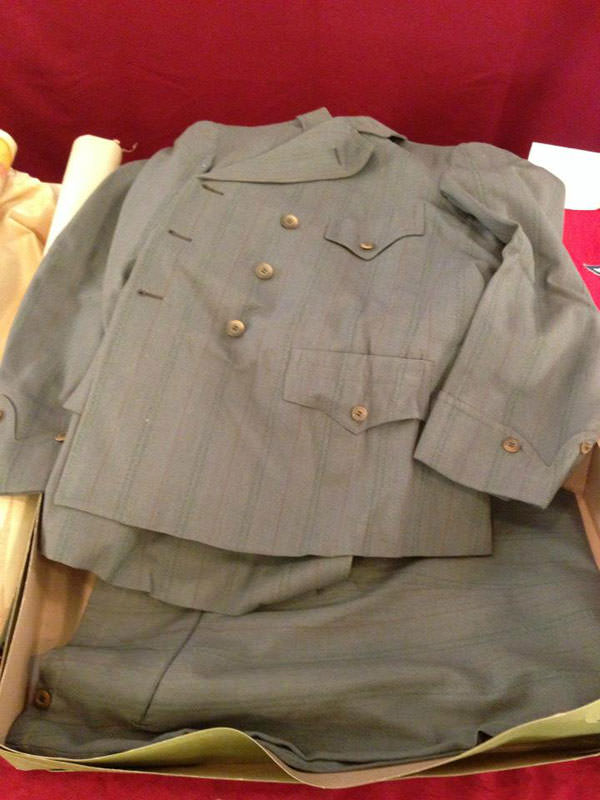 Letter "to our friends of 2013..."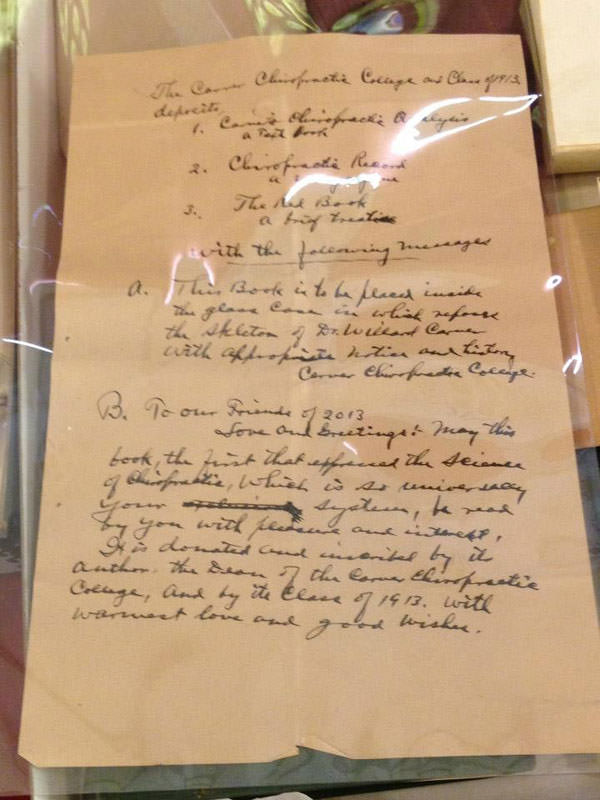 Costume Royal Magazine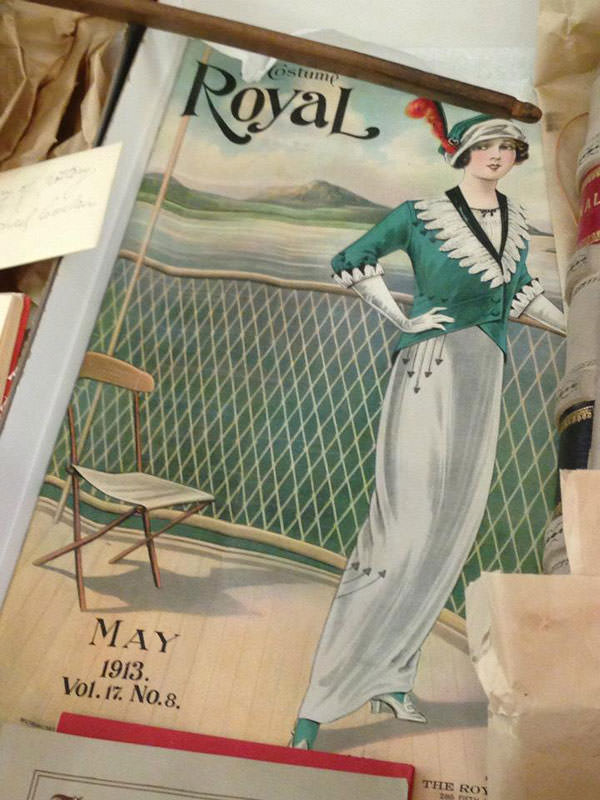 Message to the Oklahoma City Museum of Art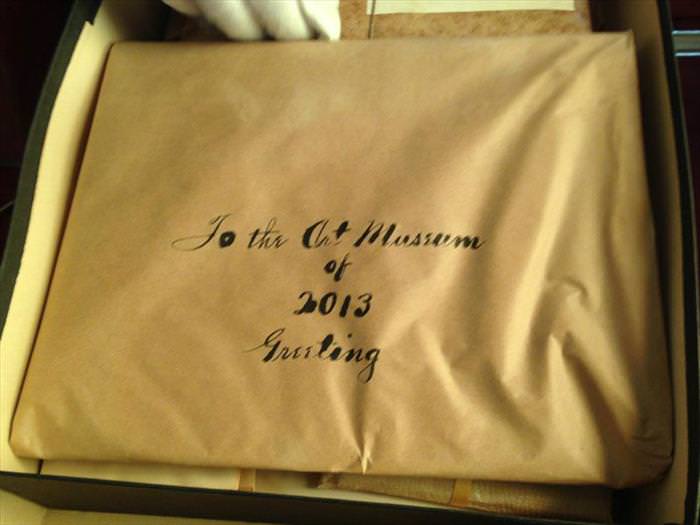 Oklahoma City High School – Course of Study, 1913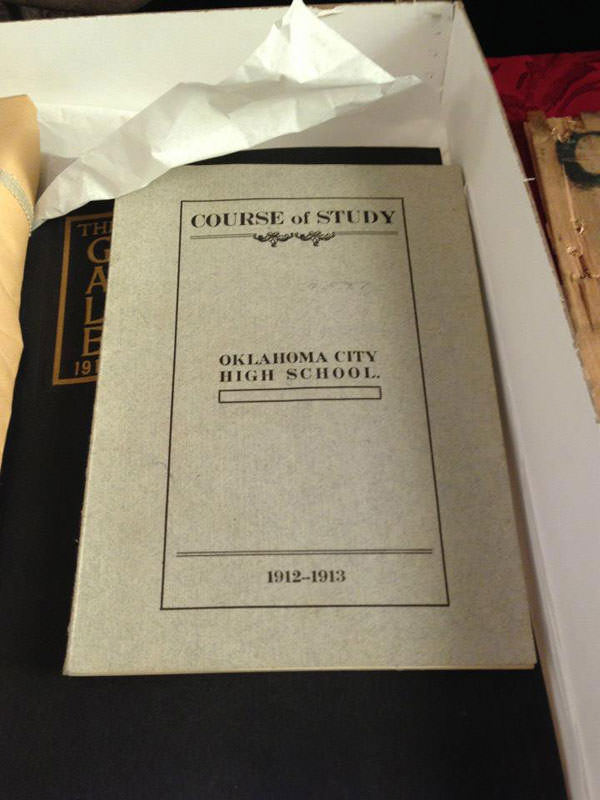 Evans Hall, University of Oklahoma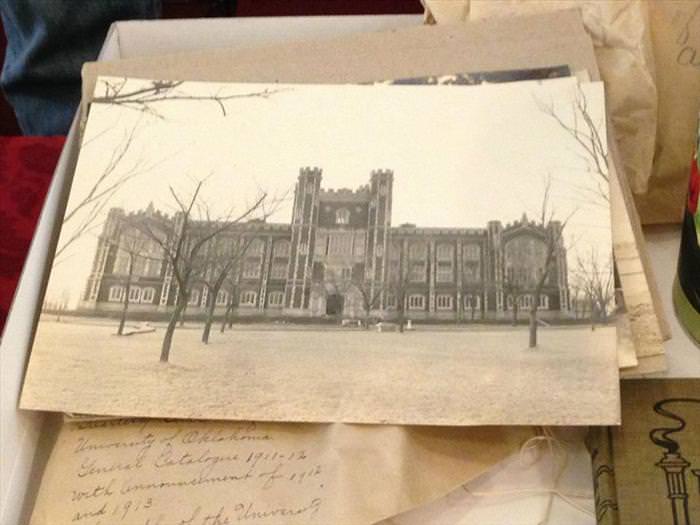 Newspaper in Cherokee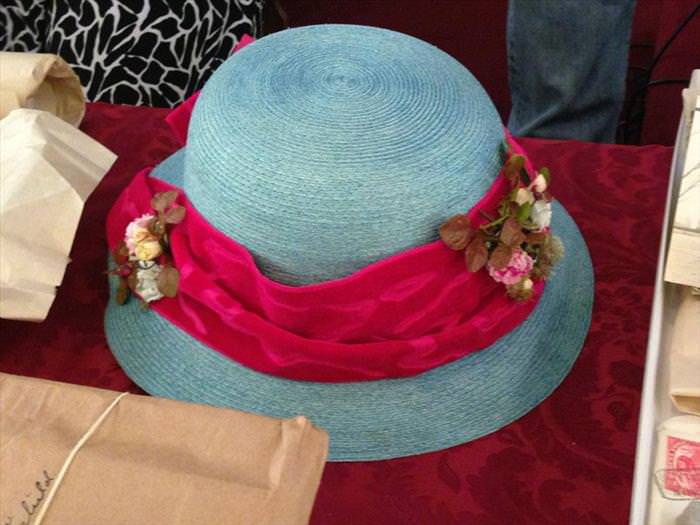 Hat, Kerr Dry Goods Co.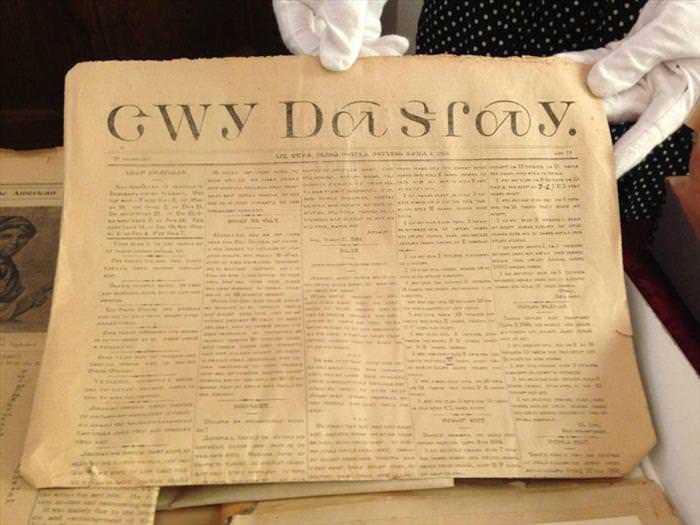 More unopened messages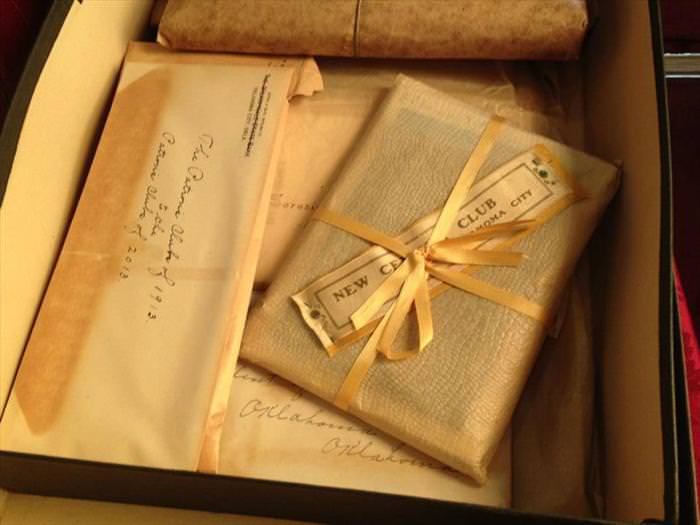 "Orchard Scene" by Miss Martha Avey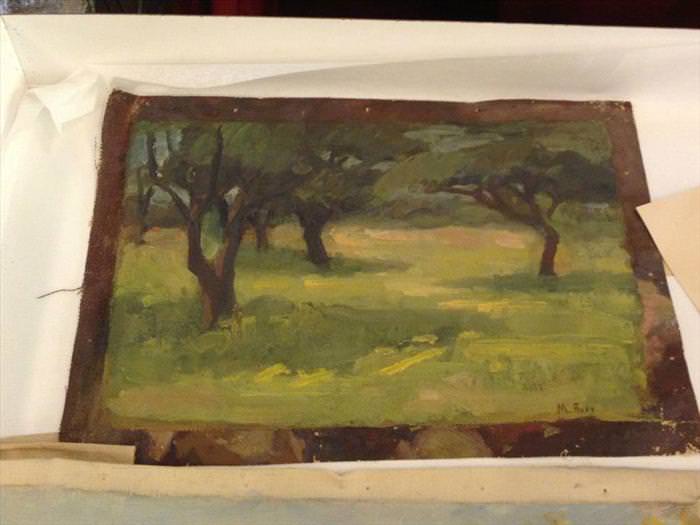 Wax Sealed Letter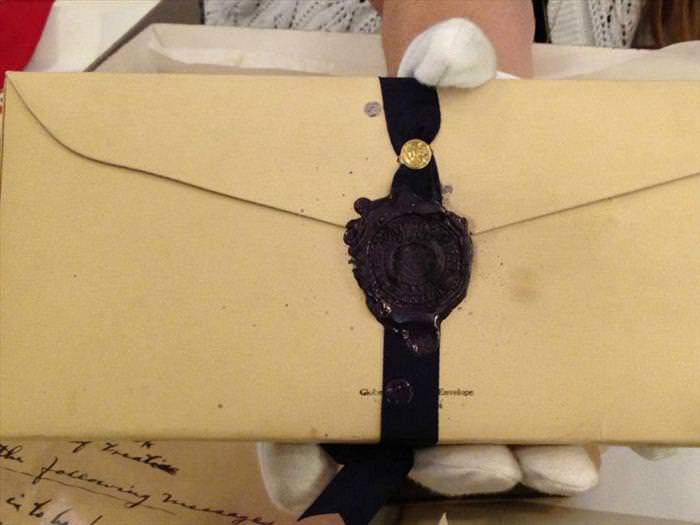 Messages from the blind of 1913 to the blind of 2013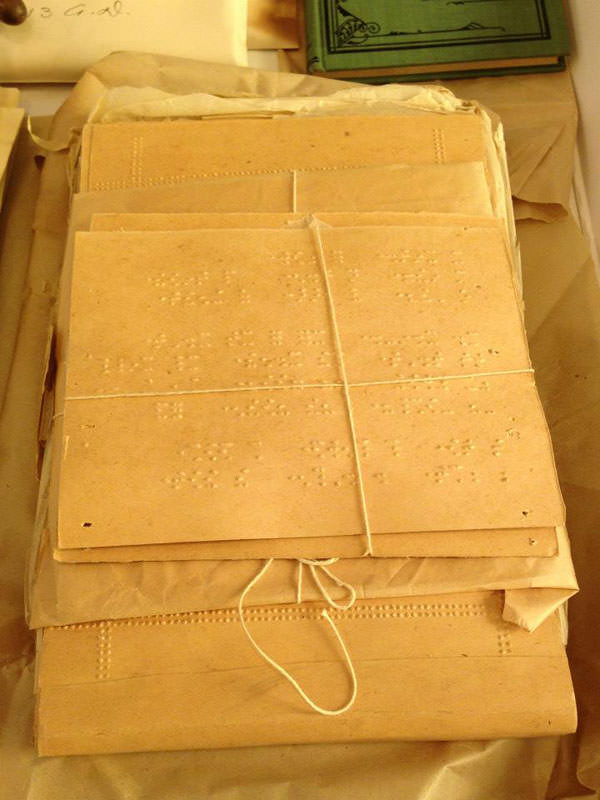 Newspaper – April 22, 1913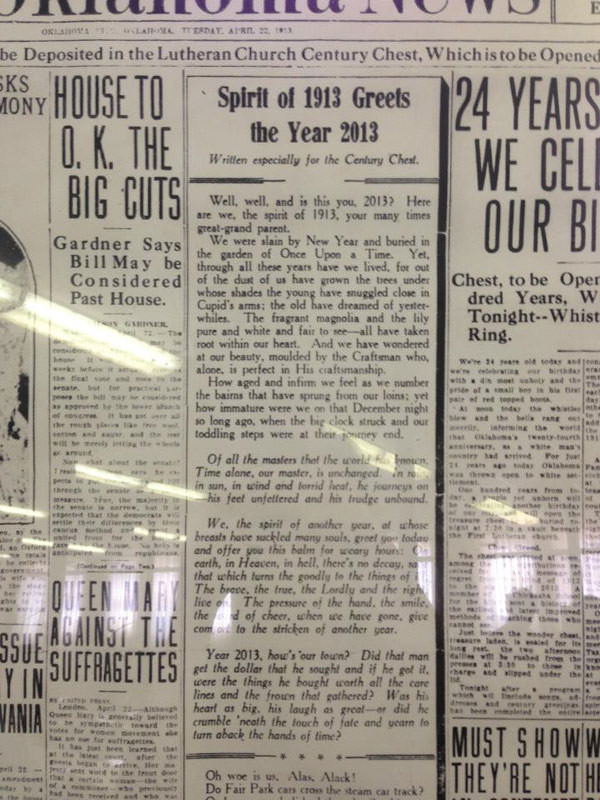 Submitted by: Jackie D.