By now, we all know that avoiding sweets is neither an achievable nor a satisfying goal. The key is balance! A few cookies here and there won't affect your health or your weight. Healthy foods don't have to be dull, and they can even be tasty. We bring you 2 dessert recipes that contain natural proteins from chickpeas and quinoa, which are perfect for those of you who don't want to commit to the dreaded protein powder. The first recipe requires vanilla extract, but if you want to make it an extra-fun cookie, refer to our guide on how to swap vanilla extract with liquors.
Quinoa and Oatmeal Cookies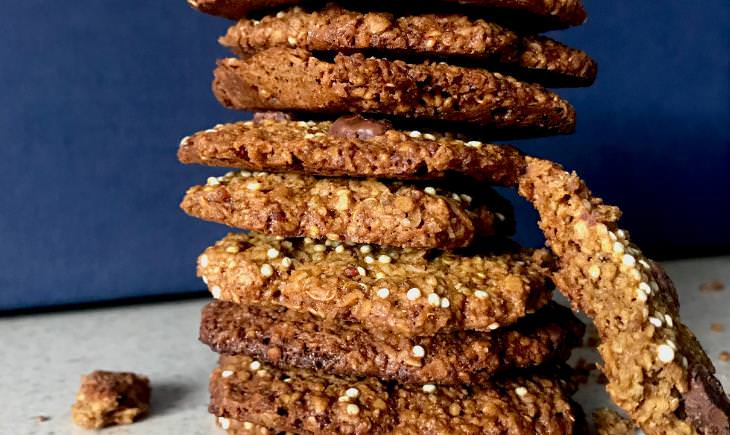 Ingredients
2 cups flour (you can also use whole-wheat flour)

1/2 tsp salt

2 tsp cinnamon

1/4 tsp ground cloves

1/2 tsp ground nutmeg

1 tsp baking soda

1/2 cup unsalted butter (at room temperature)

1 cup brown sugar

2 large eggs

1 cup applesauce

2 tablespoons vanilla extract

Optional: 1 cup raisins

2 1/2 cups oatmeal

1/2 cup cooked and cooled quinoa

1 cup chocolate chips.
​Preparation
Preheat oven to 375°F (190°C). Line a baking sheet.

Whisk together the flour, salt, cinnamon, cloves, nutmeg, and baking soda.

Using a mixer (or manually), cream the butter and brown sugar until smooth for about 3 minutes. Then add the eggs and vanilla extract of your choice. Finally, add the applesauce and the raisins.

Gradually add the dry ingredients and then the oats, quinoa, and chocolate chips. Mix thoroughly.

Scoop the mixture one spoon at a time onto the baking sheet. Make sure they're not too close together. Bake for 12 to 14 minutes. Cool on a wire rack to keep the cookies crispy and not soggy.
Chickpea Brownies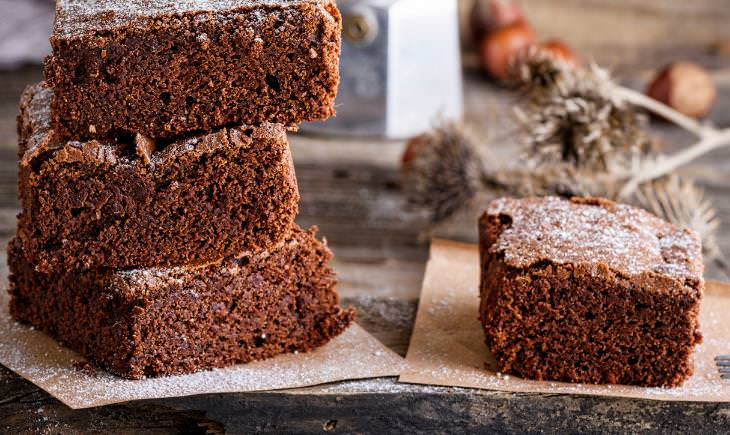 This recipe is gluten-free and vegan.

Ingredients
1 can chickpeas, drained and rinsed

2 eggs

1/3 cup cacao powder

2/3 cup coconut sugar

2 tbs canned coconut milk

Optional: 1 tsp coffee grinds

2 tsp baking powder

½ cup dark chocolate chips.
Preparation
Preheat oven to 350°F (180°C). Line a baking sheet fit for brownies.

Mix all the ingredients at once in a blender or a food processor until the mixture is completely smooth.

Bake for 20 to 25 minutes. Expert tip: bake until the brownies are ready, then give them a minute or 2 on high heat for an extra crispy exterior, but keep an open eye so that your brownies don't burn.

Allow them to cool for 20 minutes, then cut into squares and serve.