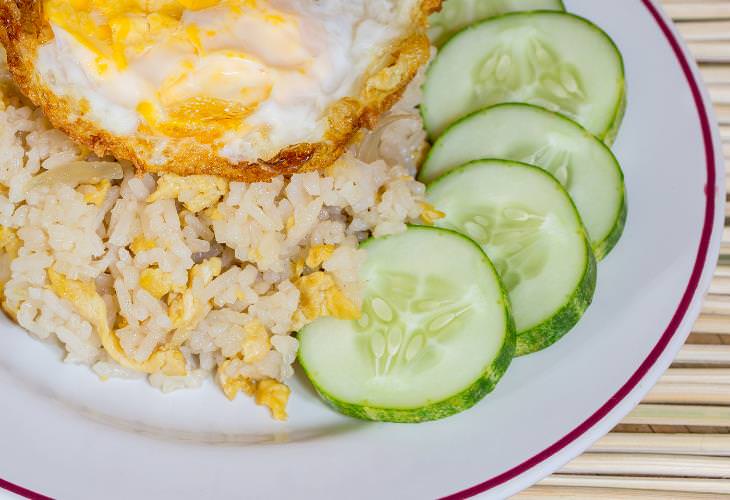 If you only have a cup or two of leftover rice, your best option is to mix it with a fried egg and other leftovers you might have in the fridge. Corn, sausage, chicken, or any other veggies will work well for this purpose. This dish makes for a filling and yummy breakfast.
Even if you don't have anything extra in your fridge, adding some chopped carrots, peppers, or cucumbers and topping it all with a fried egg works great too. Add some soy sauce or chili paste, and the dish will become even more flavorful.
2. Make a delicious bowl of rice pudding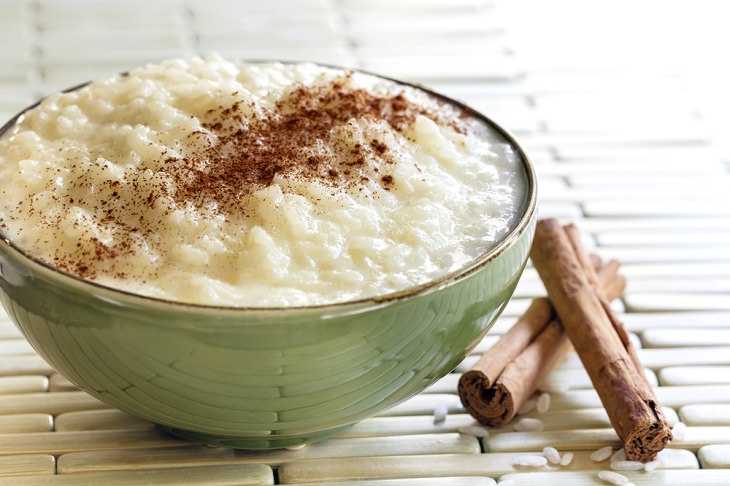 One of the best ways to use up leftover rice is to prepare a nice bowl of pudding with it. All you need is some milk and sugar. Then, follow the simple instructions below:
1. Combine the milk in a 1:1 ratio with the leftover rice.
2. Add one teaspoon of sugar (or any other sweetener of your choice) along with a pinch of salt.
3. Simmer the mixture on medium heat. Keep stirring frequently.
4. If you want, you can even add spices like cinnamon, nutmeg, cloves, or cardamom to the mixture.
5. Keep stirring for about 20 minutes, and you will have a delectable bowl of rice pudding ready.
6. Garnish it with chopped nuts, jam, or fruit, if you'd like.
3. Vegetable Fried Rice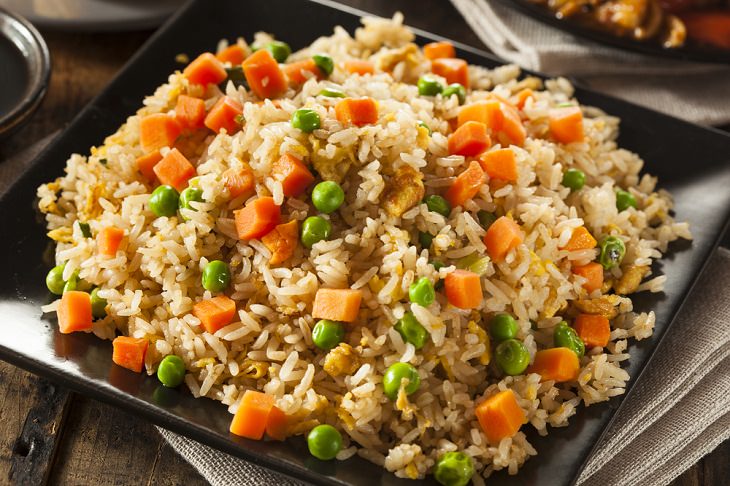 Leftover rice also makes the best fried rice. This is because freshly cooked warm rice tends to clump together and become squishy when fried. However, cold pre-cooked rice works much better for this recipe. It's an easy and versatile dish and is perfect for vegetarians.
Ingredients:
* 1 bowl of leftover rice
* 1 tbsp olive oil
* 2-3 garlic cloves, chopped
* 1 red chili, chopped (optional)
* 1 tbsp carrots, chopped
* 4-5 tbsp cabbage (diced)
* 1/2 tbsp sesame oil
* 4-5 green beans, chopped
* 1/3 teaspoon salt (sea salt is best)
* 1/4 cup soy sauce
* 1/2 lime (juiced).
Instructions:
1. Add the olive oil, garlic, and chili to a pan. Sautee properly for 2 minutes.
2. Add the leftover rice and stir to combine.
3. Add carrots, green beans, and cabbage. Sautee and add sesame oil. Stir frequently.
4. Remove from the heat and season with salt and soy sauce.
5. Squeeze some fresh lime juice into the mix before serving.
4. Add it to a soup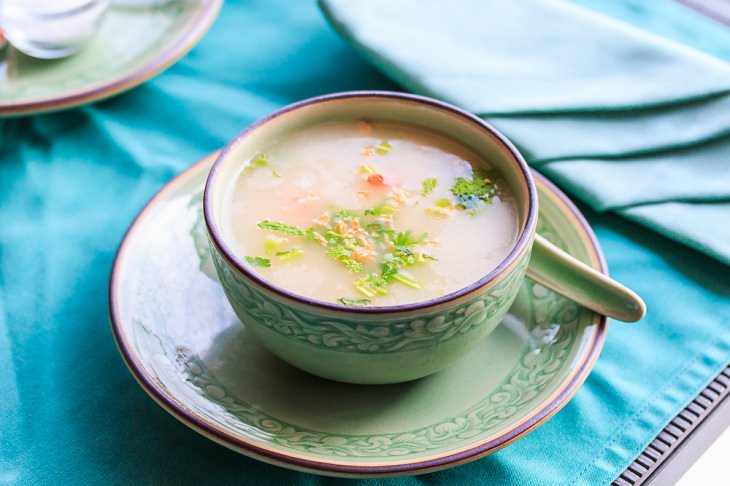 Leftover rice is perfect for bulking up literally any soup. This is a super quick dish to make and is so healthy too.
1. Open a canned soup and heat it over the stove.
2. Add the leftover rice to it and stir it properly.
3. And some extra spices like garlic, ginger, nutmeg, or curry powder to give the dish an extra bit of zing.
4. Now, you have a quick home-cooked meal ready for the whole family. Enjoy!
Share these recipes with friends and family...