Wow your guests this upcoming holiday season with these three sophisticated recipes. As the seasons change and oranges once again hit the markets, we'd like to offer a new point of view on this delicious juicy fruit: it is not reserved for dessert! Oranges and clementines have many health benefits and some even consider them the "apple a day" of wintertime, as their high levels of vitamin C are sure to keep the cold away. In the past, they were even used to cure sailors who were ill with scurvy.
In the article, you'll find an appetizer, a main course dish, and dessert. Are you bold enough to serve an orange-centered 3-course meal?
Spicy Chocolate Dipped Clementines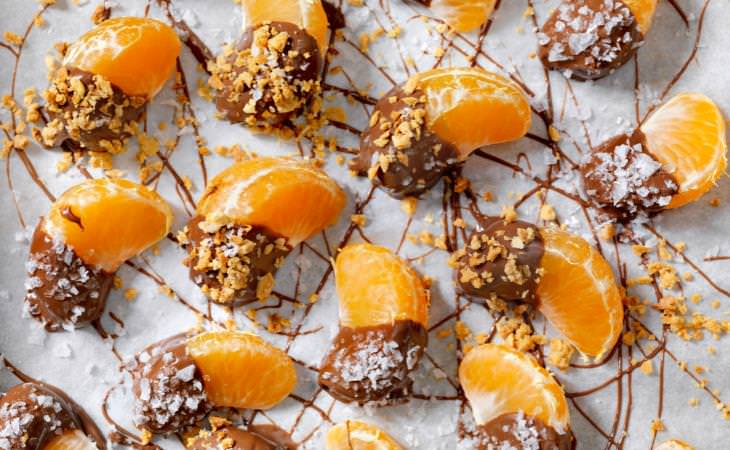 These are so easy to make but are super flavorful and sophisticated, thanks to the clash between savory of salt, sweet of the clementines (or oranges, whichever you prefer), and the spiciness of the chili. Preparation time is 20 minutes back to back, so this is a perfect go-to last-minute appetizer for when your guests are about to arrive.
Ingredients:
Chili flakes (sweet alternative: brown sugar)

Ground cinnamon (alternative: toasted coconut flakes)

Kosher salt (alternative: chopped nuts)

6 clementines, or 4 oranges

4 oz dark chocolate
Preparation:
Melt the chocolate

Dip half of each slice in the chocolate and lay on a tray with parchment paper

Sprinkle some with salt, some with cinnamon, and some with chili.

Refrigerate for 10 minutes

Your last-minute snack is ready just in time for the guests!
Dried Orange and Ricotta Toast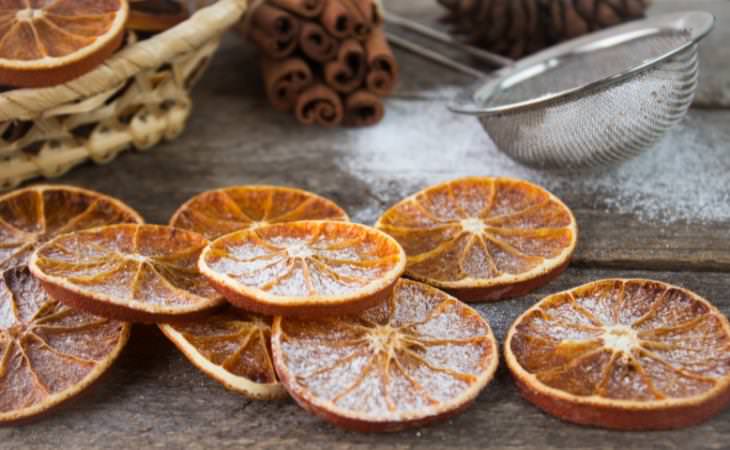 A major upgrade to your plain butter on toast, and perfect as a starter for brunch.
Ingredients:
Preparation:
Peel and slice the oranges 1/4 thick. Arrange on a baking pan with parchment paper.

Mix the olive oil and honey, and spread over the orange slices.
Put in the oven on high heat for 4 to 8 minutes, until it caramelizes and begins to brown.

Use this time to toast your bread slices. Once they pop, spread the whipped ricotta in an even layer on all 4.

Top the ricotta with the oranges, lemon zest, salt, and pepper.
Orange Fish Dressing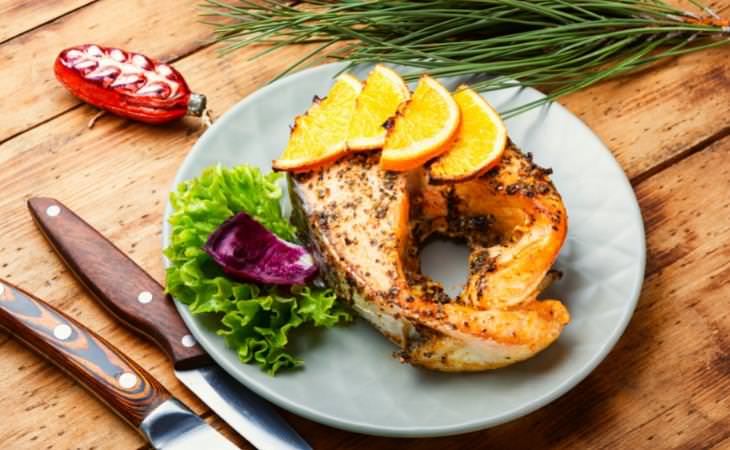 This is best suited for any kind of white fish. Alternatively, swap the oranges with lemons and pair them with salmon. Pay attention: this recipe is only for the dressing. You should already have the fish prepared according to your favorite method.
Ingredients:
2 tbs lime juice

2 tbs olive oil

1 tbs ginger, either freshly grated or powder

1 tsp honey

2 scallions, chopped

Optional: jalapeno pepper, thinly sliced

1/2 a cucumber, chopped

3 oranges, cut into small cubes
Preparation:
Mix all the ingredients

Spread over your favorite fish once it's all cooked.