Let us introduce you to magnificent artworks by Ukrainian artist Janet Pulcho, who creates incredibly vibrant and lovely watercolor paintings of flowers. The large-scale artworks by the young artist are inspired by vintage botanical still-lifes that bring into focus the intricate details of each bloom and each flower.
Each painting depicts real-life blooms like poppies and peonies combined into beautiful bouquets. Pulcho says her impressive drawing skills are all due to lots and lots of practice, but she clearly possesses plenty of artistic talent too! See 12 of Pulcho's beautiful artworks below.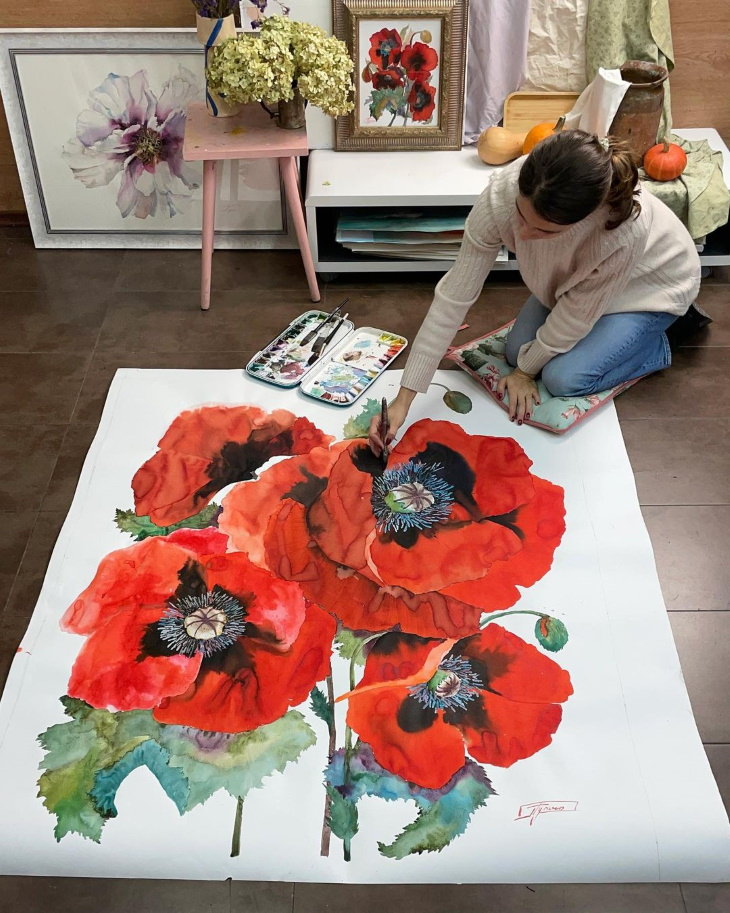 Share these beautiful watercolors with others!