Constantly following the news can sometimes make you feel like life is gloomy and full of sadness. Luckily, this is not the case, and our world is full to the brim of beauty, kindness, and compassion. At times of adversity especially, people gather together and support others, be it a close person, a complete stranger, or even an animal. It is stories like these that fill us with hope for the future and restore our faith in humanity.
1. Adorable! This duck returned this boy's shoe after it fell down and he couldn't reach it.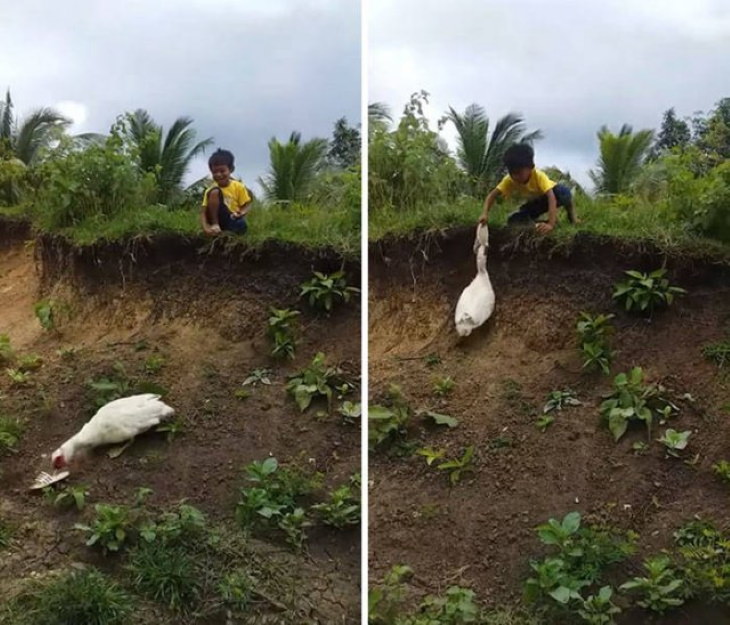 2. We can all learn a great deal about determination and teamwork from these two men.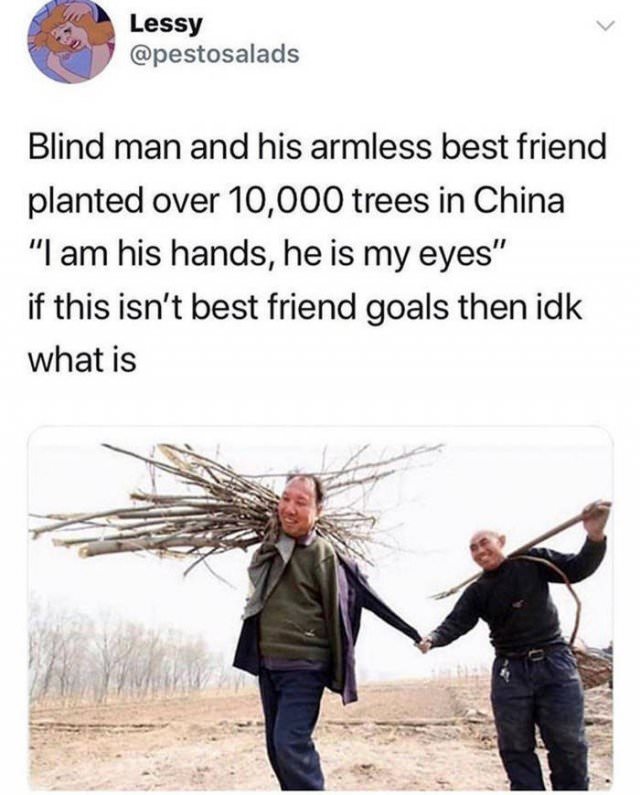 3. N

adia Sparks, a 13-year-old student from the UK, was bullied and called "Trash Girl" by other kids for picking up litter on her way to school.
This didn't stop her, and she ended up collecting and recycling thousands of liters of garbage. Ultimately, her efforts earned her international acclaim and countless awards.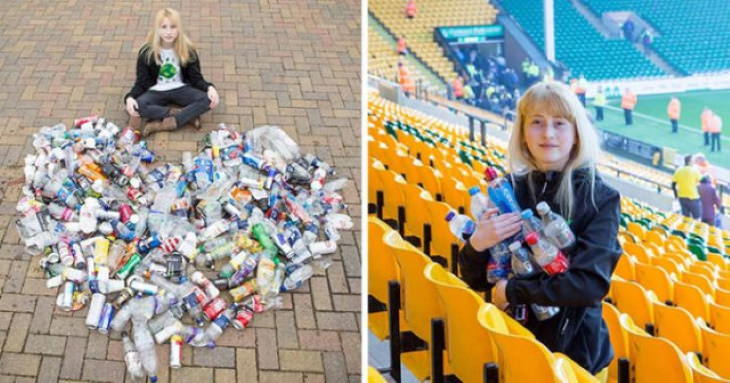 4. Small acts of kindness like these can end up saving someone's life.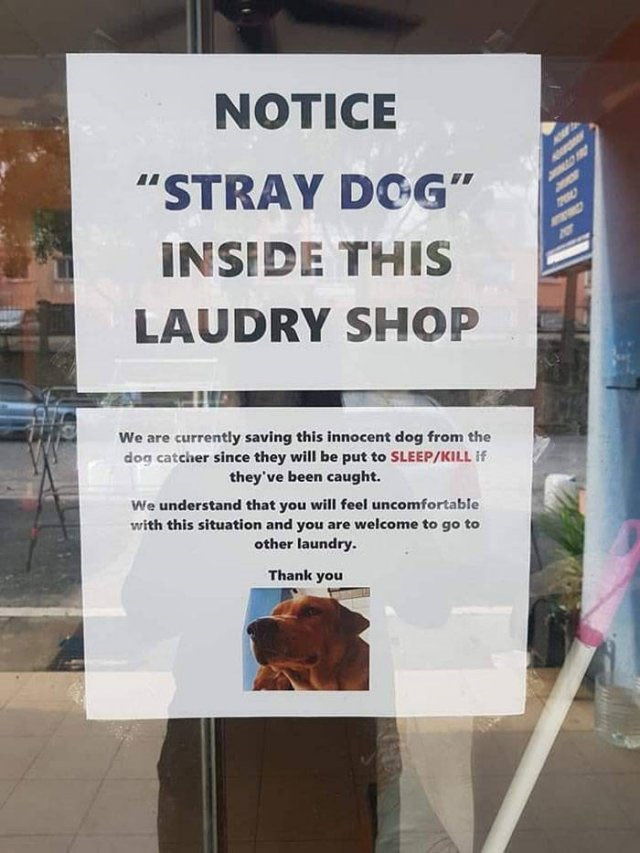 5. This man came to a beauty salon to learn how to curl his wife's hair because it's becoming hard for her to do it on her own due to health reasons, and she often burns herself. The salon workers showed him how to curl hair, protect skin from burns. and put on mascara.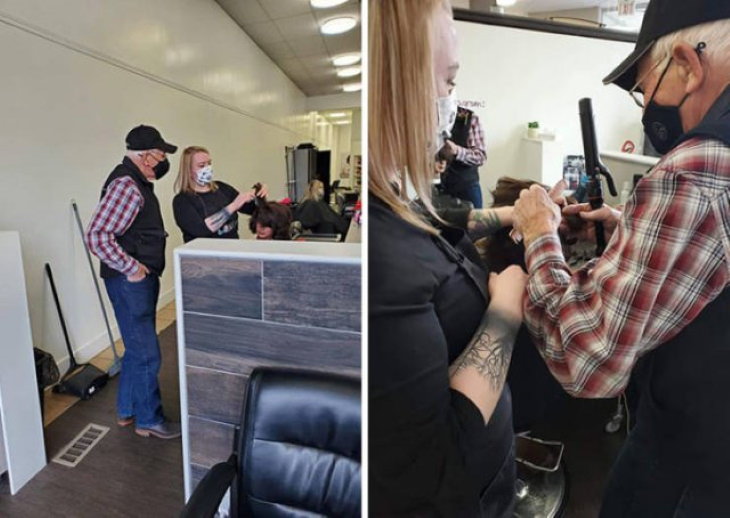 6.

Sundae's first indoor nap
This adorable dog lived in a junk-filled backyard for years, but she finally ended up in a loving family. The new owners are impressed by how kind and loving she is: "We've had her for about a week and you would never know that she's never been an indoor dog before. She's totally potty trained, incredibly gentle and she's very polite indoors. She loves to sleep as close as possible to me in bed — I think she's just making up for 8ish years of zero affection."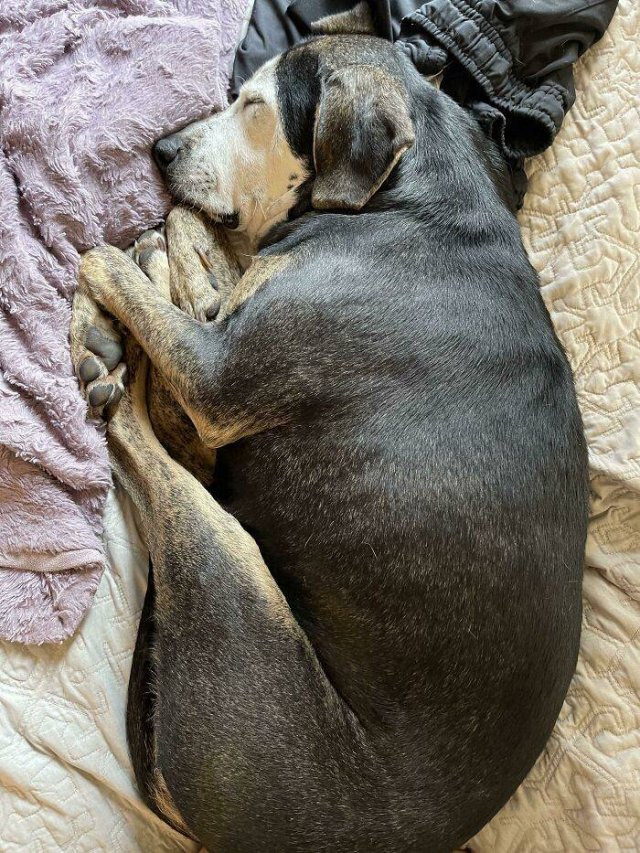 7. This Lakers fan was motivated to start exercising and ended up losing 170 pounds after Kobe Bryant's final game.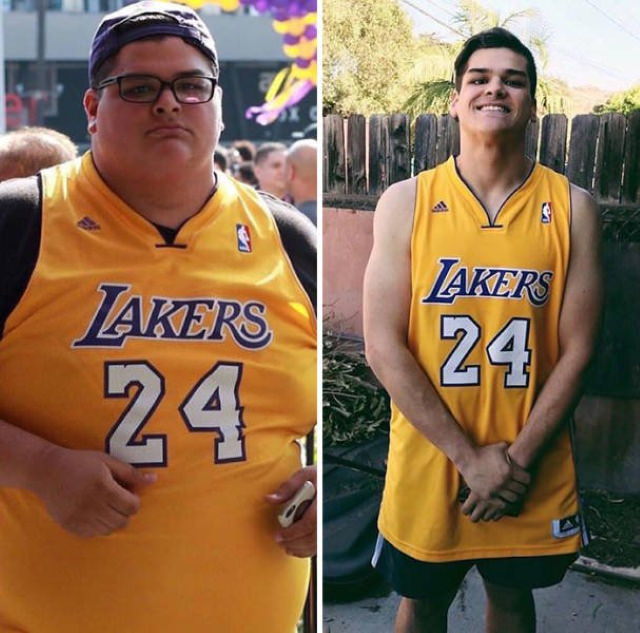 8. This man hit two major milestones in one year - he celebrated his 50th birthday and finally got his master's degree.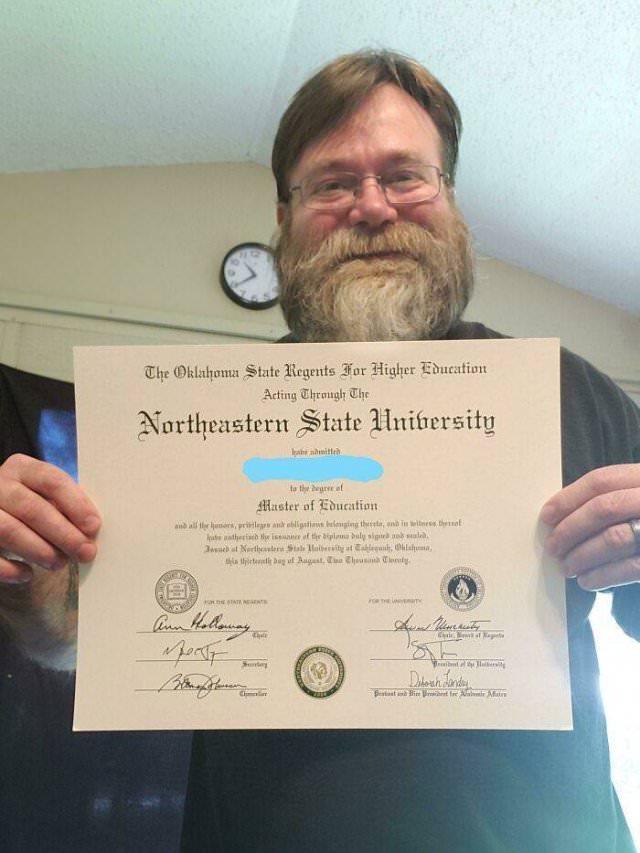 9. Cuddling with a baby penguin in Antarctica.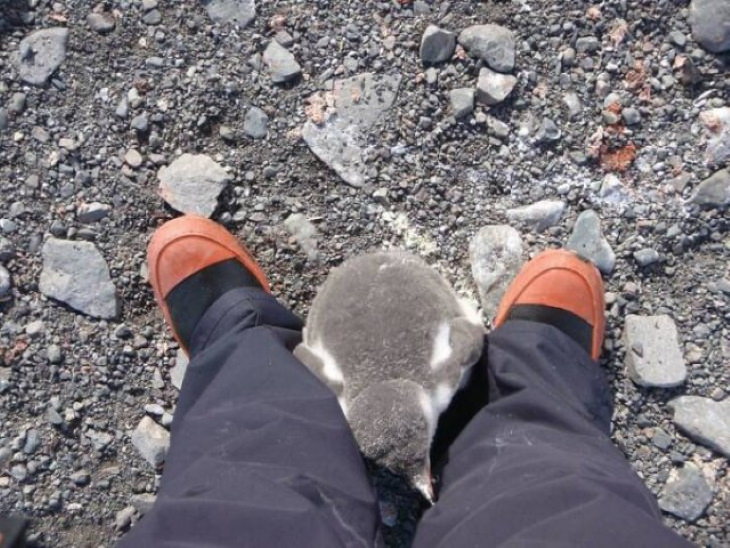 10. The dog is man's best travel friend!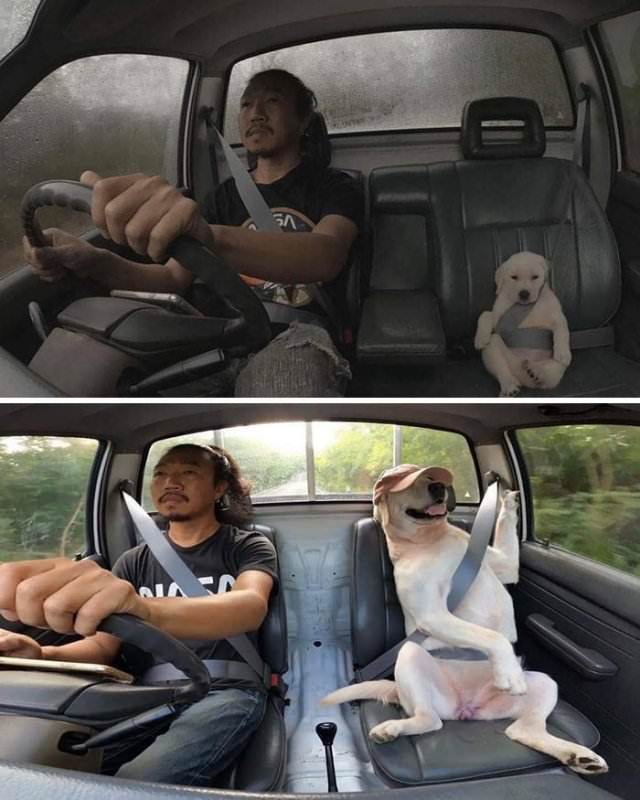 11. "Back in 2000, Kevin Hines jumped off The Golden Gate Bridge due to mental illnesses. He miraculously survived. Now he is a suicide prevention speaker."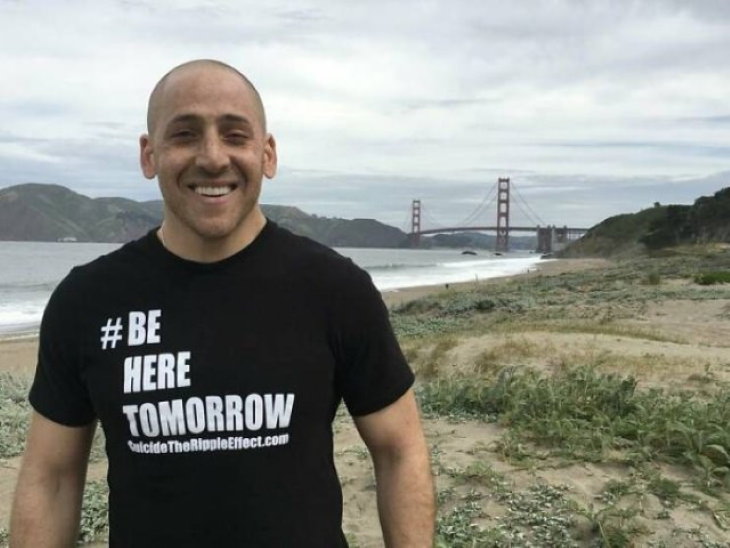 12. "I rescued a stray cat in my neighborhood. At night, his brother would come to visit him. I really had no other options."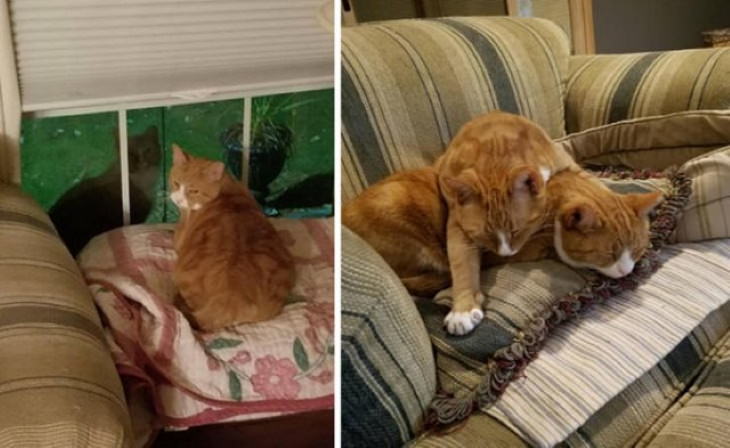 13. What a smart and inspiring initiative!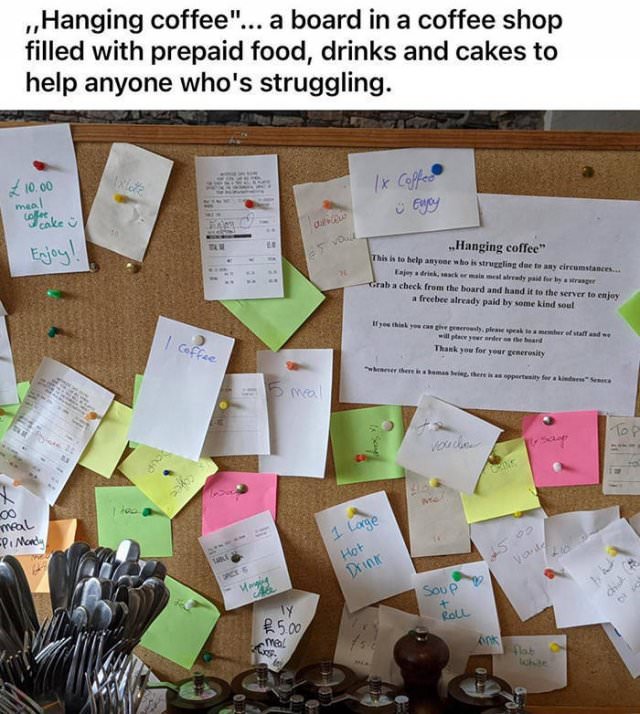 14. An inspiring success story worth sharing over and over!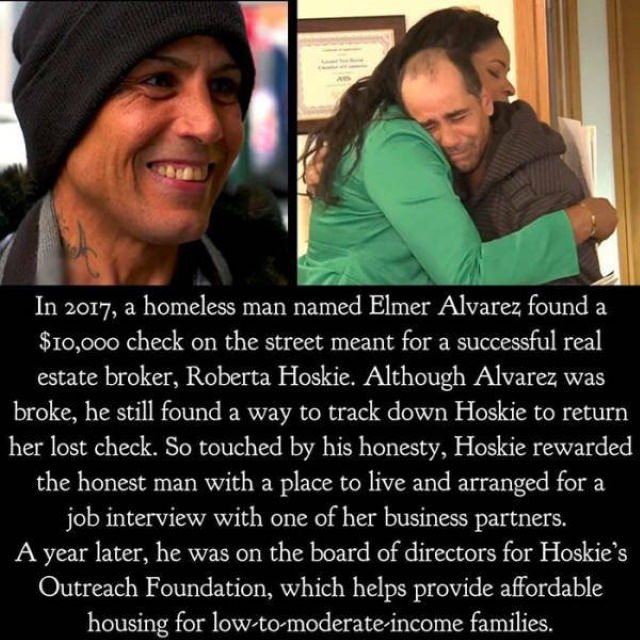 Share these heartwarming pictures with others!