However, over the decades, the USA sadly lost many wonderful buildings too. These structures have now been lost forever. From imposing mansions to gorgeous theaters, these buildings are a glorious reminder of great American architecture. Let's take a look at a few of them.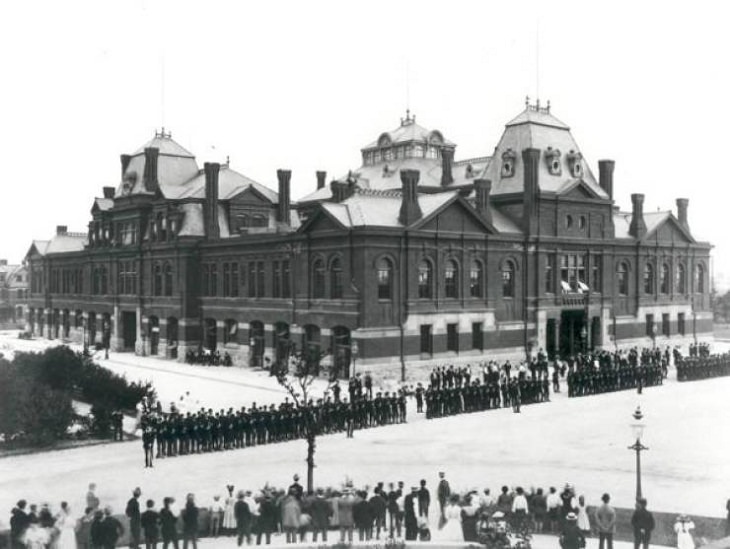 The Pullman Arcade was completed in 1882. It contained shops, a library, and a theater, among several other rooms. It was a precursor of the modern shopping center and was extremely popular in its time. Sadly, the building fell into disrepair in the early 20th century and was demolished in 1926.
2. Rose Terrace – Grosse Pointe, Michigan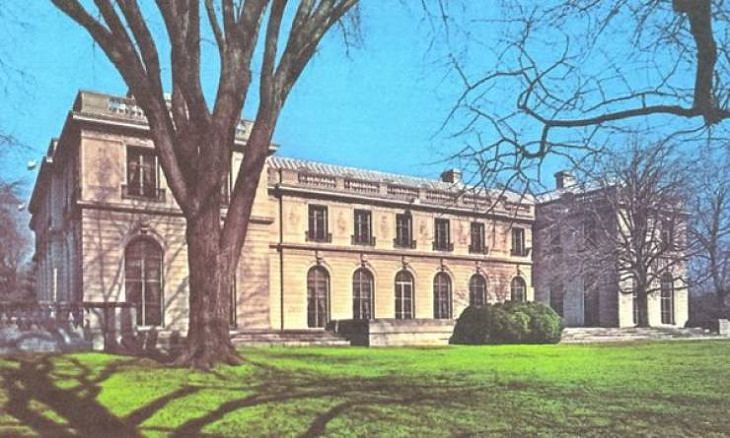 Built-in 1930, this was the former residence of Anna Thompson Dodge, one of the richest women in the world at the time. It was demolished in 1976 to allow the construction of a housing development.
3. Olympia Theatre – New York City, New York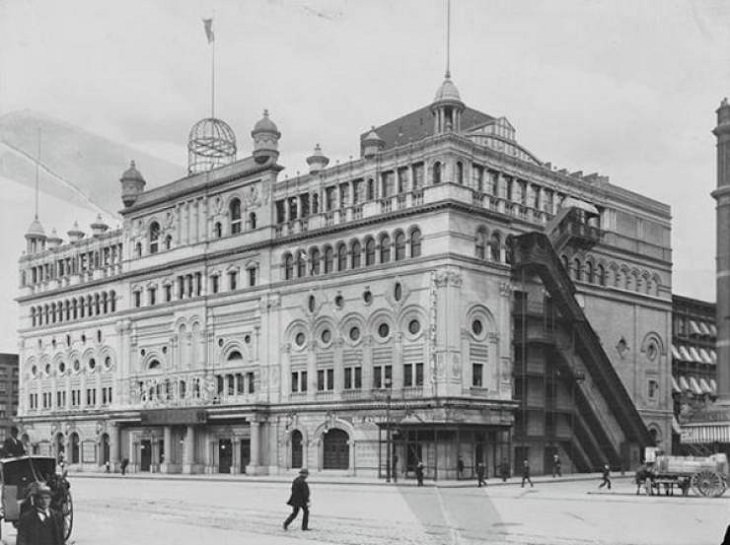 Also known as Hammerstein's Olympia, this was a theater complex constructed in 1895. It was famous for its rooftop garden. Unfortunately, the site was razed in 1935 and rebuilt into the International Casino nightclub, retail space, and a new Criterion Theatre.
4. Pierce County Courthouse – Tacoma, Washington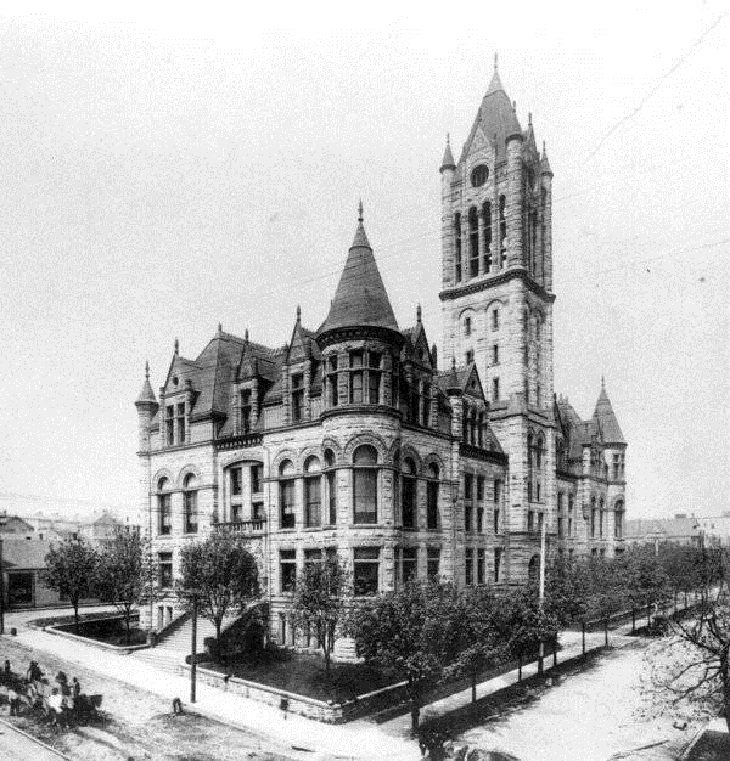 Built in 1893, this was Tacoma's first courthouse. However, within the next few years, many problems were found in the building. In 1949, an earthquake further damaged the structure and it was deemed dangerous. It was eventually demolished in 1959.
5. Trinity College – Toronto, Ontario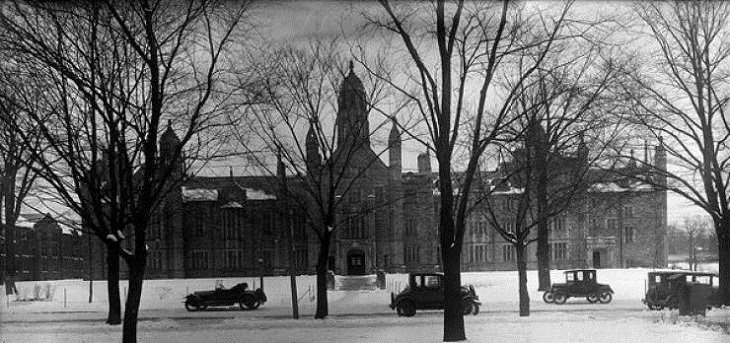 The magnificent building opened to students in 1852 and was expanded several times in the next few decades. Unfortunately, a fire severely damaged the structure in 1929 and it was torn down in 1956.
6. Peavey Grand Opera House – Sioux City, Iowa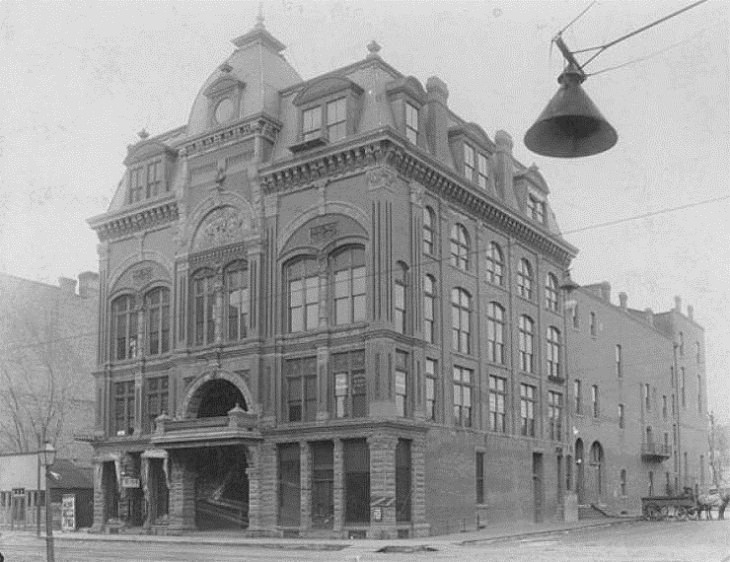 The Peavey Grand Opera House opened its doors to the public in 1888 and was a huge success. Many famous actors performed there. The opera house was open until 1919. The building was later used as a warehouse, but it was destroyed by a fire in 1931.
7. The Key Route Inn – Oakland, California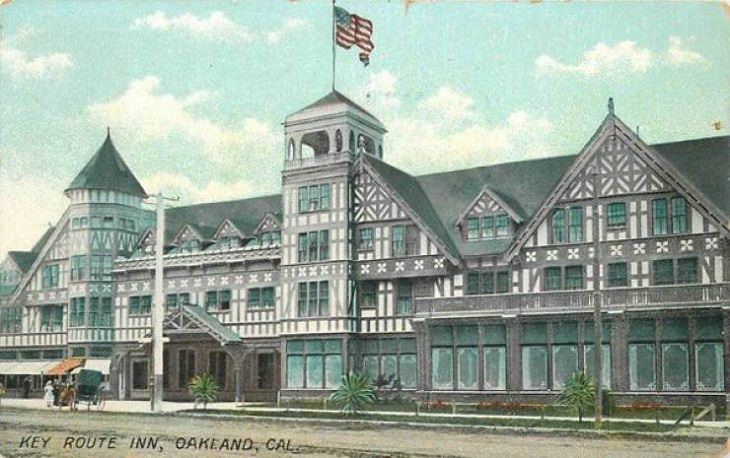 This beautiful showplace hotel was constructed in 1907. Some of its notable features included a massive wood-framed structure and a large archway. The inn suffered major fire damages in 1930 and was razed two years later.
8. The Majestic Building – Detroit, Michigan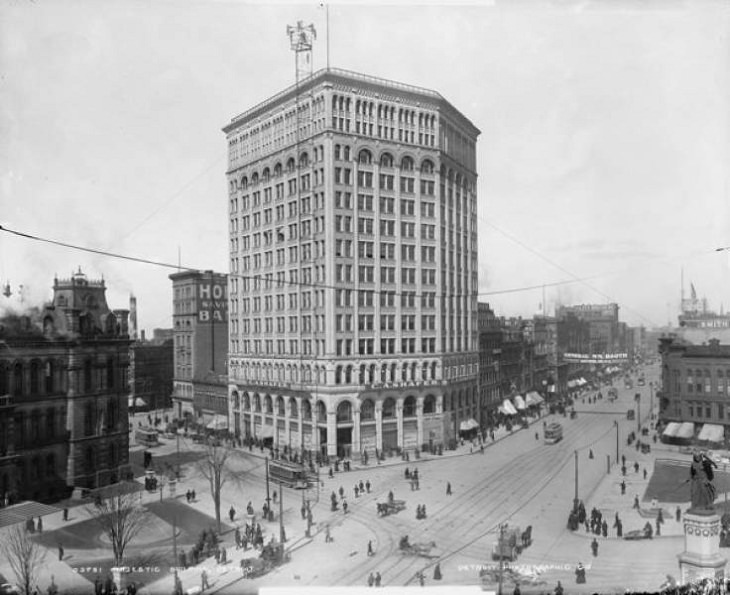 This stunning high-rise building was constructed in 1896. It was the city's second skyscraper. Unfortunately, it was destroyed in 1962 to make way for the First Federal Building.
9. San Jose City Hall – San Jose, California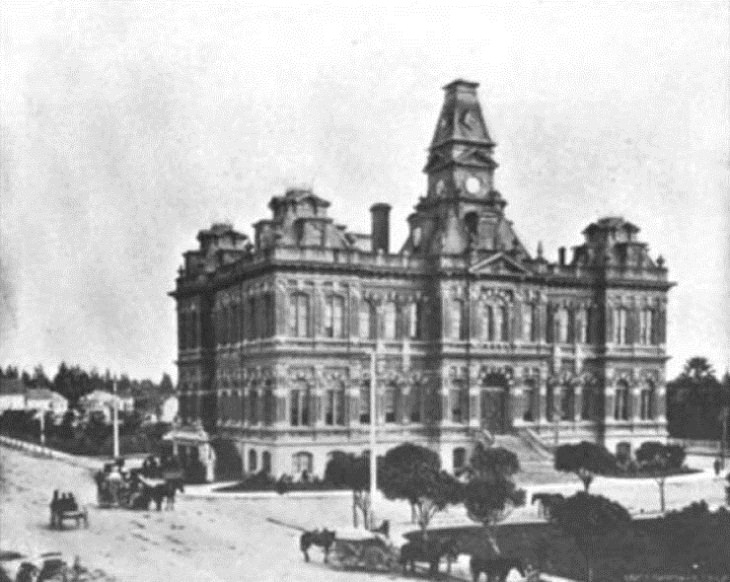 This city hall was built in 1889. However, when urban renewal hit in the 1960s, entire city blocks in San Jose, including the San Jose City Hall, were bulldozed. The move was met with vehement protests from the city folks.
10. Vancouver Art Gallery – Vancouver, British Columbia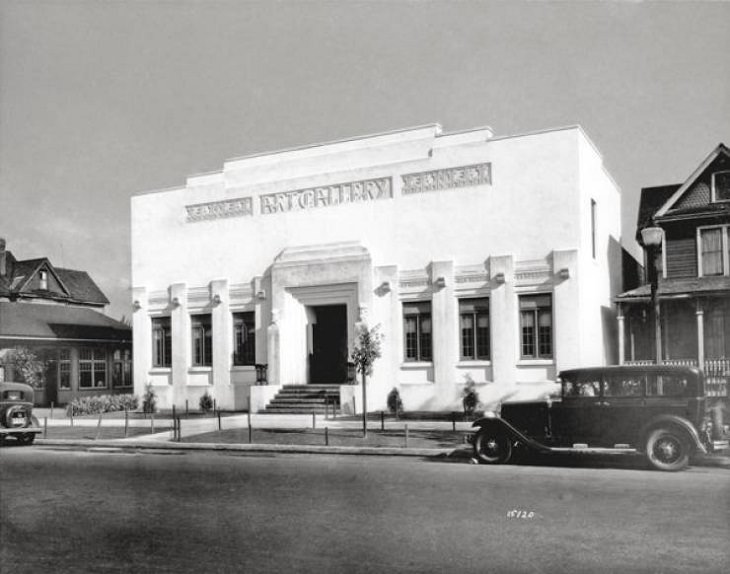 The art museum opened in 1931 and featured four galleries. In 1983, the art gallery was relocated to the city's former courthouse and the original building was later demolished.
11. South Central High School – Spokane, Washington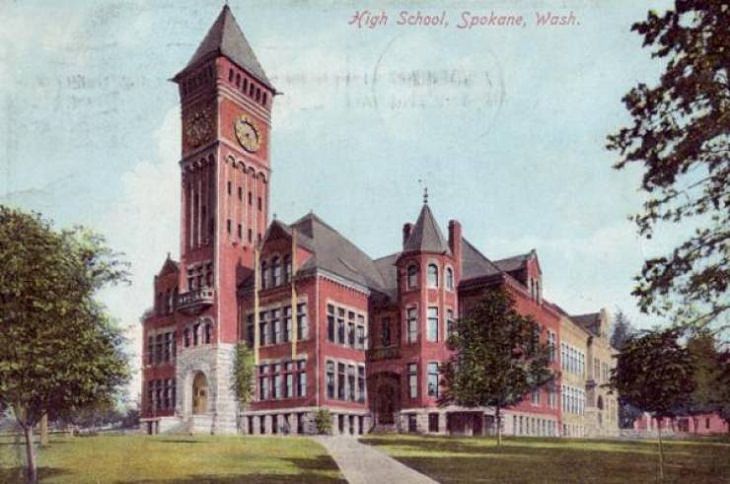 The majestic school building was built in 1908 but only lasted for two years, as it was ruined in a fire in 1910.
12. Garrick Theater – Chicago, Illinois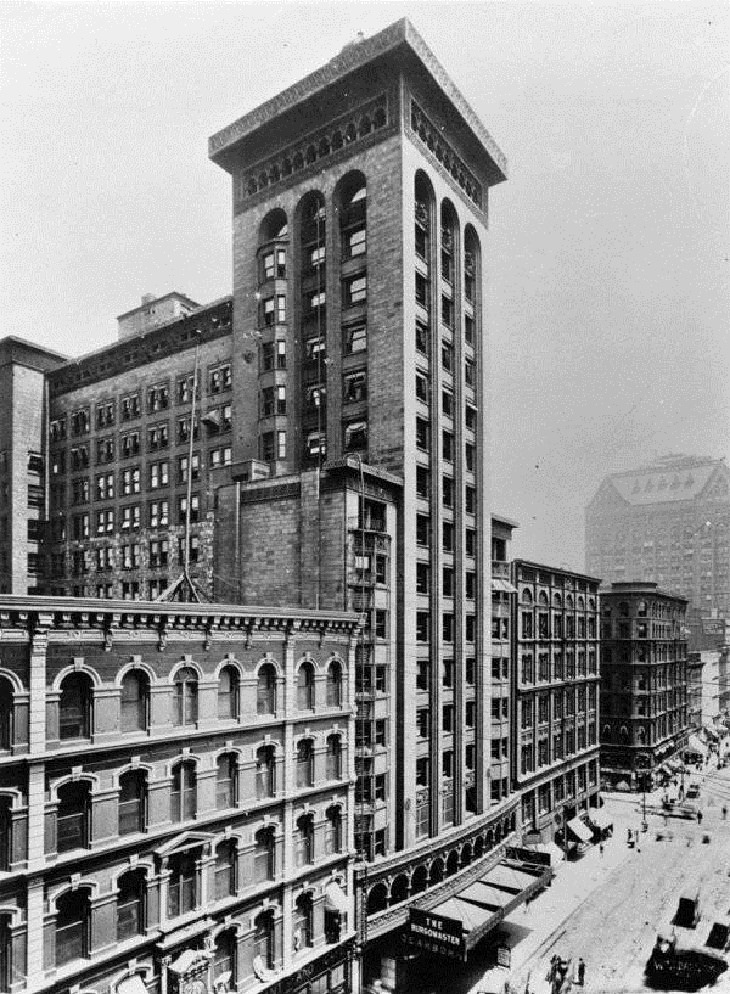 The theater opened as the Schiller Theater in 1891 and was one of the tallest buildings in Chicago. The theatre began to suffer a huge decline from the 1930s and was torn down in 1961. It was replaced with a parking structure.
See Also: How Architectural Wonders Looked Like During Construction
13. Horticultural Hall – Boston, Massachusetts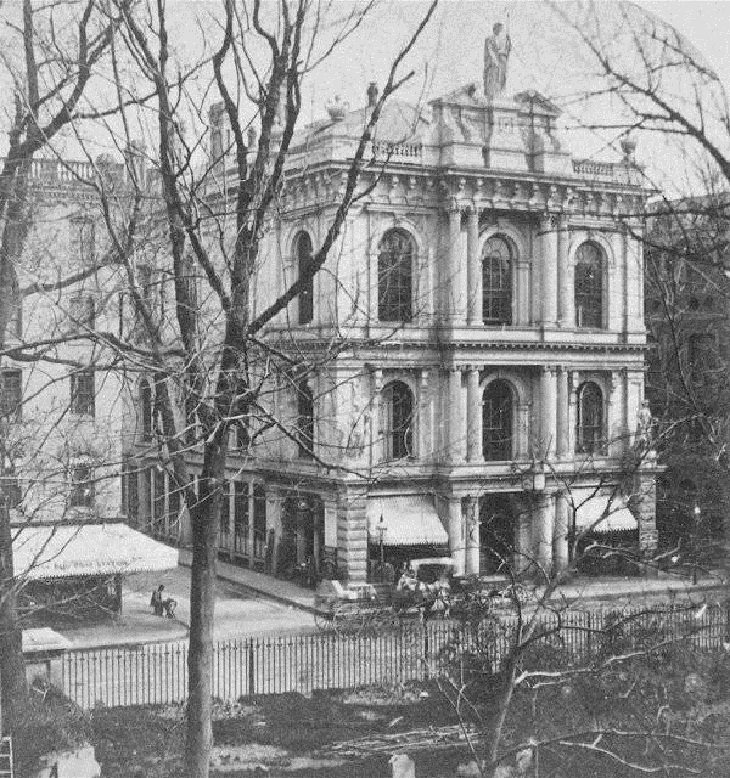 Constructed in 1865, the building was the headquarters of the Massachusetts Horticultural Society. The top floor was a luxurious exhibition hall with 27′ ceilings. By 1899, the building's rooms were deemed small, inconvenient, and expensive to maintain. It was demolished in 1901 and the society transferred to a new building.
14. The Gardo House – Salt Lake City, Utah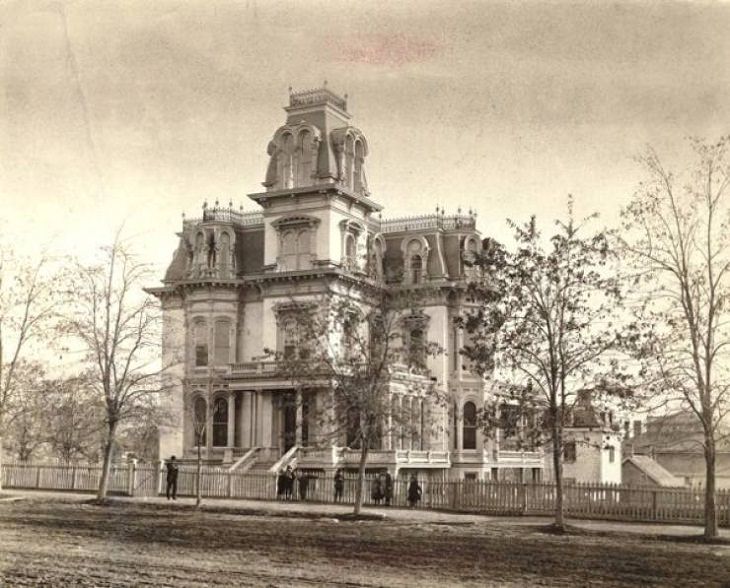 The Gardo House was once hailed as one of the finest homes in Chicago. It was built as a residence for presidents of the Church of Jesus Christ of Latter-Day Saints and was often nicknamed "Amelia's Palace", after one of the wives of president Brigham Young. Its unusual architecture and legendary interior were its most significant features. The Victorian mansion was razed in 1921 because it was found to be too structurally unsound.
15. Keōua Hale – Honolulu, Hawaii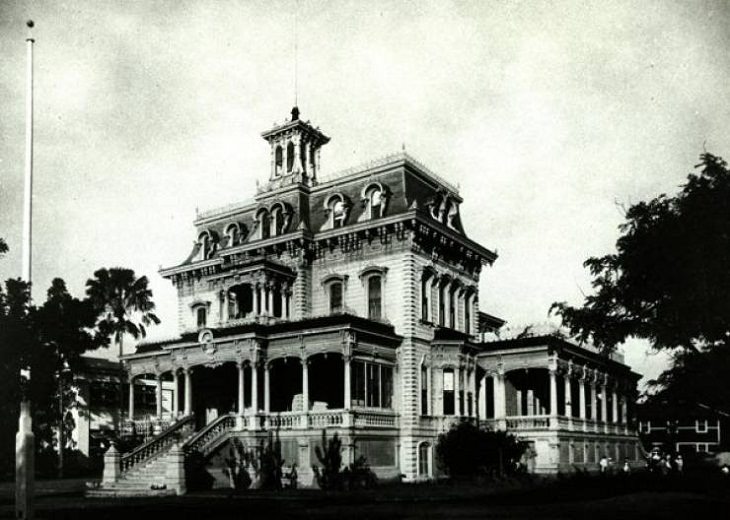 This beautiful building was the mansion of Princess Ruth Keʻelikōlani, a formal member of the House of Kamehameha (the founding dynasty of the Hawaiian Kingdom) and a descendant of senior royal lines on both sides of her family. However, she never lived in her palace, as she fell ill and passed away shortly after its construction in 1883. The palace was demolished due to a termite infestation in 1925.
Share these pictures with your friends and family!