According to new research published in the journal PLOS One, to make your goals for the new year more attainable, all you need to do is rephrase them from negative to positive. That means thinking 'I will start to do X', instead of 'I will quit or avoid Y'. If you want to eat fewer sweets, for example, it would be more useful to commit to eating 3 servings of fruits and vegetables a day, rather than eliminating anything from your diet. "It's hard — if not nearly impossible — to erase a behavior, but you can replace it with something else," study author Per Carlbring said in a press release discussing his team's recent findings.
The study began in 2017, with 1,000 participants who were encouraged to make their own New Year's resolutions. Then the researchers divided the participants into three groups - one got no support at all, one got some support, and one had regular support throughout the year. Ultimately, the researchers concluded that the success rates of participants to stick to their resolutions did not depend on which group they were sorted into.
Nearly 60% of those who phrased their resolution in what the researchers call an "approach goal" succeeded, compared to 47% of those who had "avoidance goals". "What surprised us were the results on how to phrase your resolution," Carlbring said.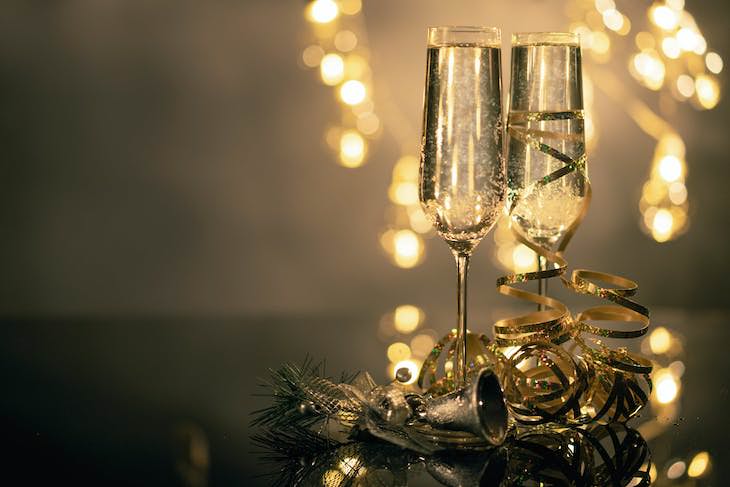 According to Lynn Bufka, the associate executive director for practice research and policy at the American Psychological Association (who did not work on the study), these results are in line with the general approach on goal setting in the clinical world: positive framing is helpful, and so is establishing very specific goals. "It doesn't surprise me that framing resolutions more as working toward a positive outcome seems to be slightly more successful," she said to Huffington Post.
And yet, this study - which is believed to be the largest on New Year's to date - is significant, as it provides a simple, practical technique for those who are interested in making a change in their lives.
Using the beginning of a new year as a stimulant to improve your life is great, however, experts do urge people to be gentle with themselves in the coming year. "For those who are choosing to make resolutions this year, I'd really encourage them to be realistic and kind to themselves," Bufka said.
So if you'd rather save this advice for another time, by all means, do so without any worries. If you feel that is exactly what you needed to raise your motivation, that is great too. We wish all our readers a peaceful 2021.
Share this advice with family and friends