Whether you're traveling or stuck at home with family, we all have moments where we need some privacy. In fact, hotels equip most doors with "Do Not Disturb" signs so that the staff knows not to enter the room at certain times. These signs are often copied by businesses and even members of busy households to ensure alone time is found when needed.
Unfortunately, these gentle signs don't always stop the cleaning lady from ruining your moment of peace in the bathtub or stop an angry client from storming in during your much-deserved lunch break. That's why many people decided to make the message extra clear and extra funny. These hilarious signs take our need for privacy to the next level of creativity and humor - and may even give you some ideas of your own!
1. The three levels you need to cross to reach paradise (or gluten-free goods)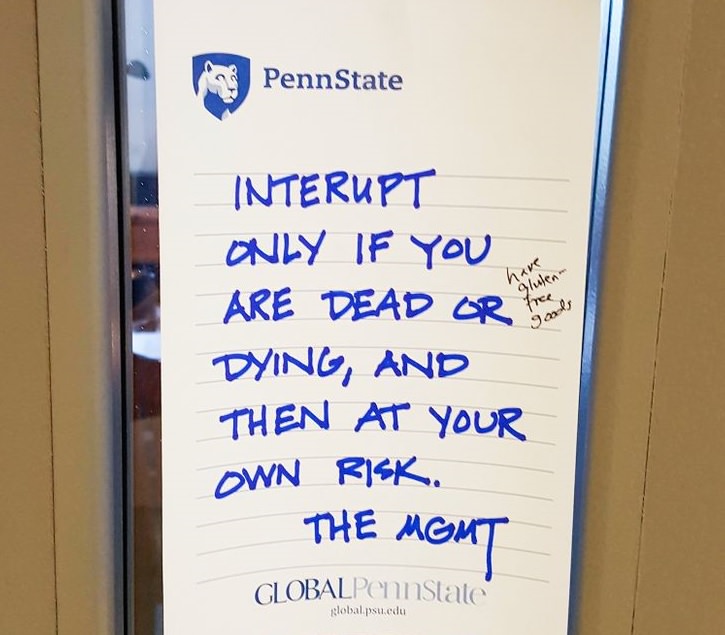 (Imgur)
2. How to stop solicitors right at the doorstep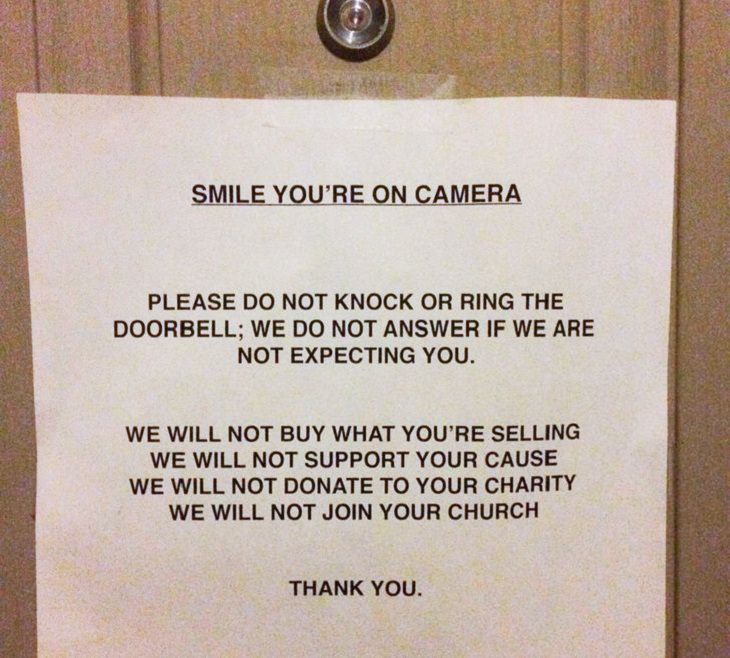 (Imgur)
3. Sometimes, you just need to be honest.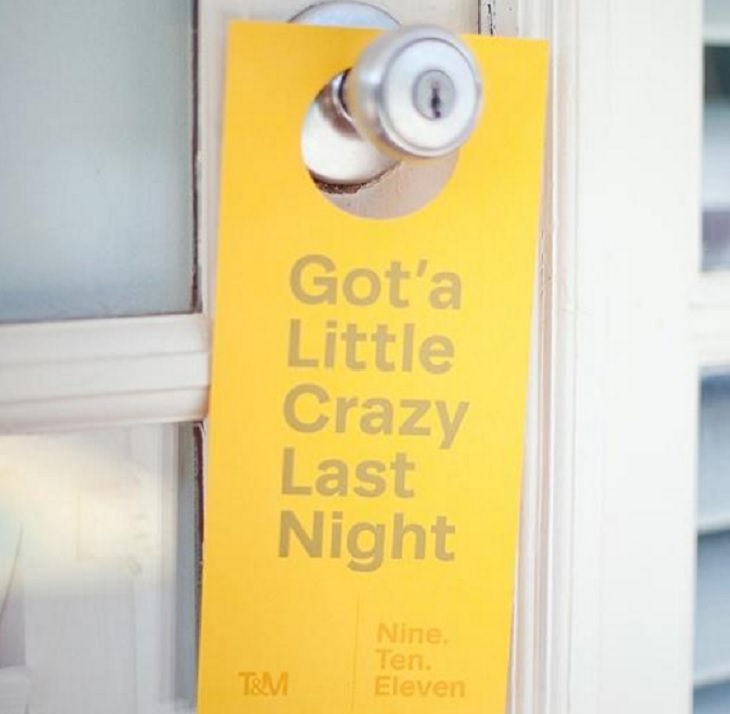 (Imgur)
4. Always approach programmers with caution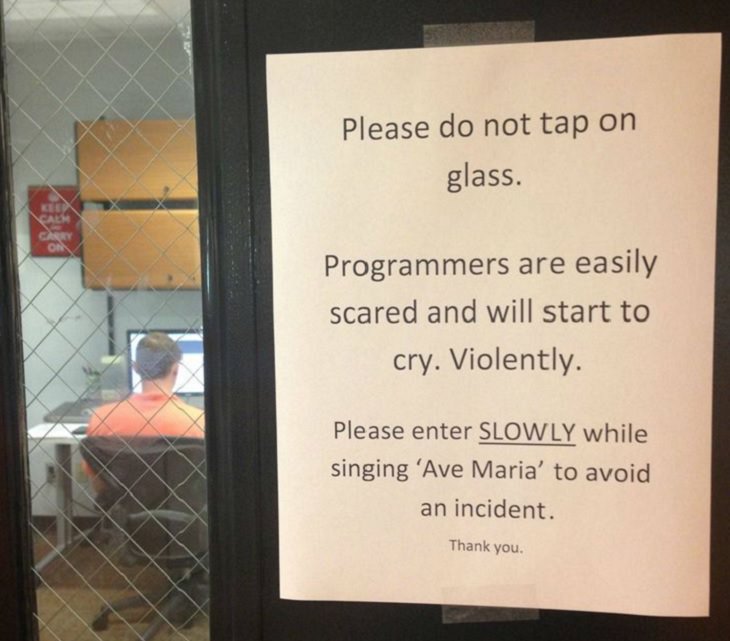 (Imgur)
5. When you really have your priorities straight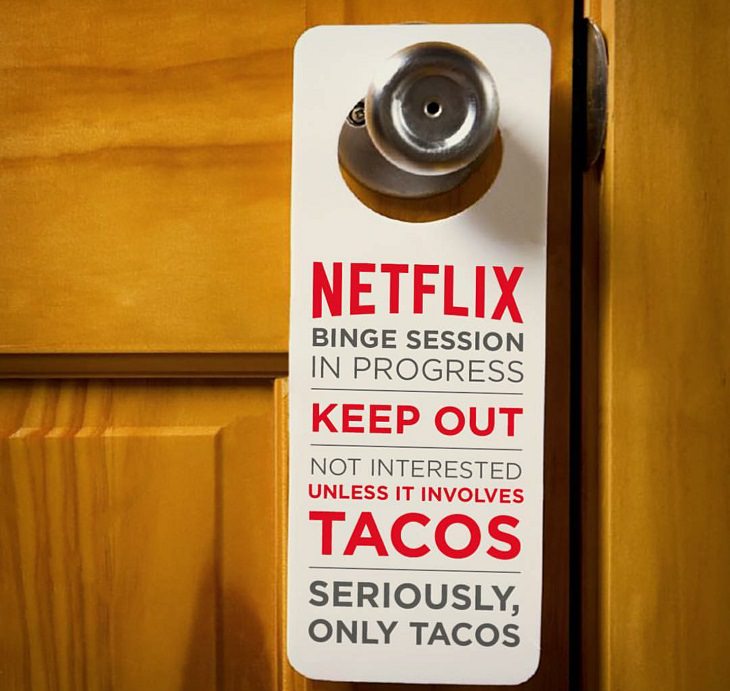 (Imgur)
6. This is just plain adorable.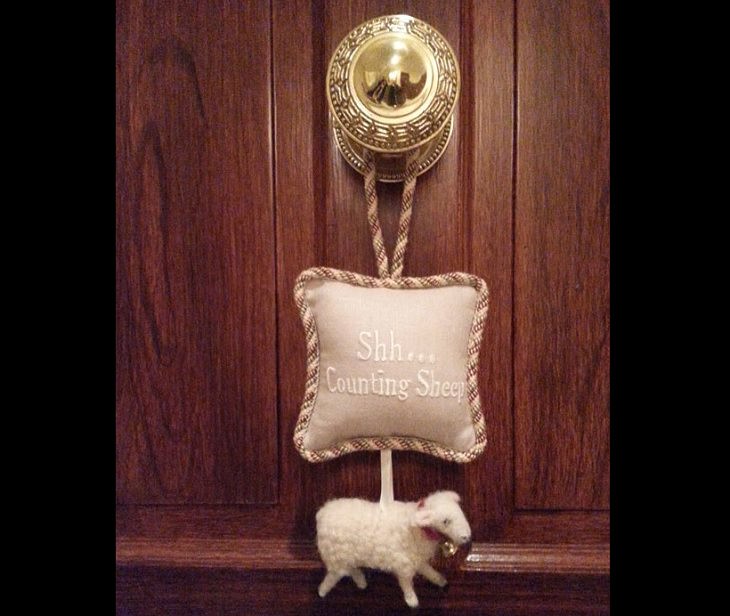 (Imgur)
7. Keeping it simple and direct.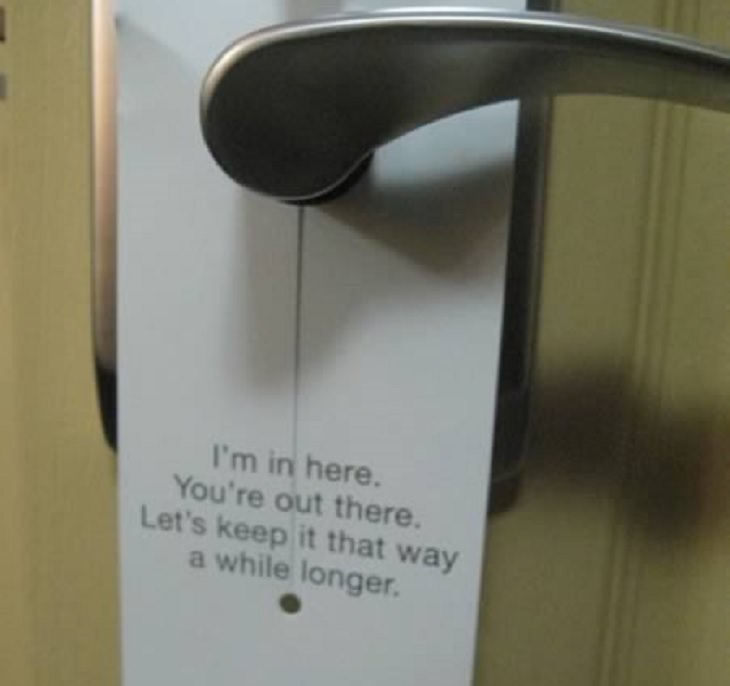 (Imgur)
8. Only a madman would want to interrupt history in the making.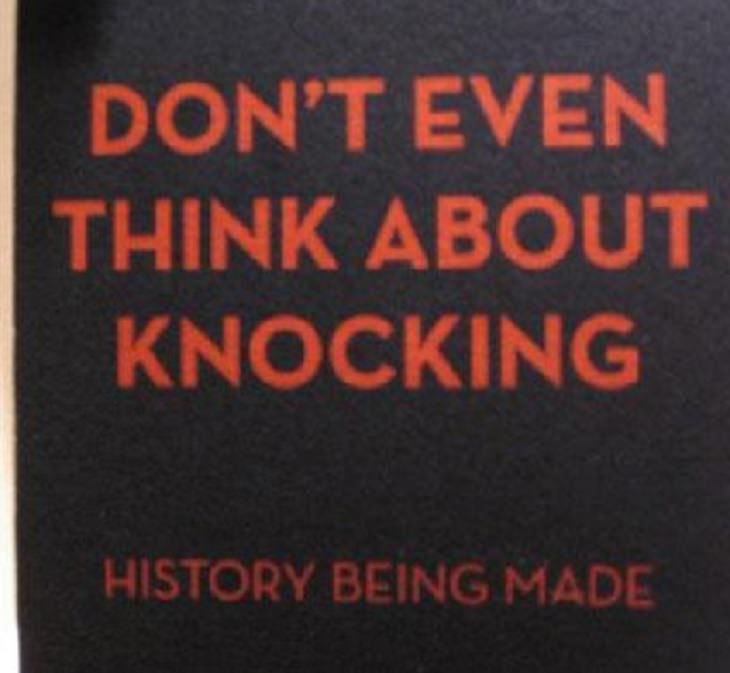 (Imgur)
9. A hotel that understands what patrons mean when they use the DND sign.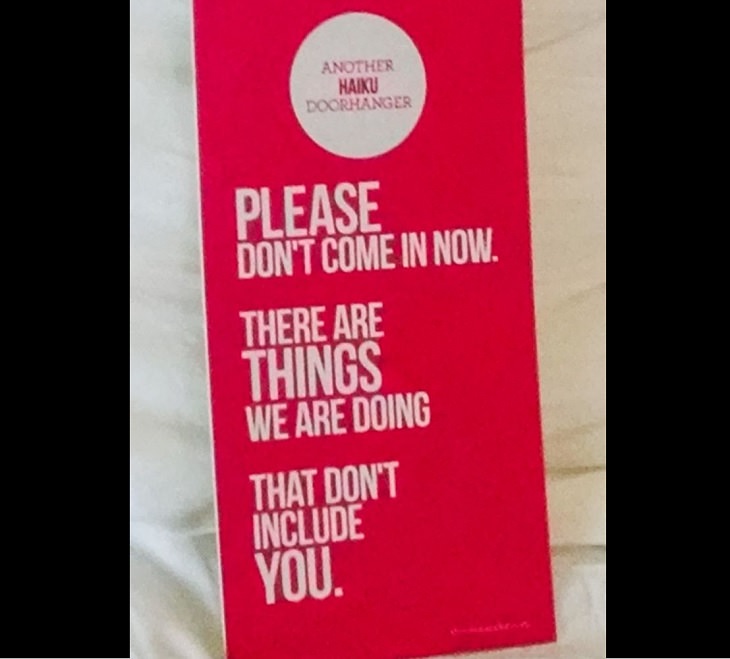 (Imgur)
10. You know someone is busy when they ask for blood as "proof of medical emergency".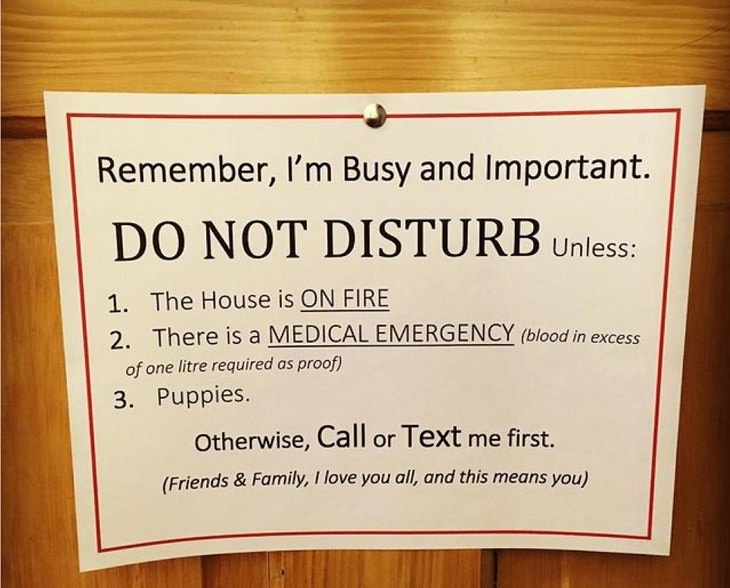 11. Your inner child does not want to be disturbed.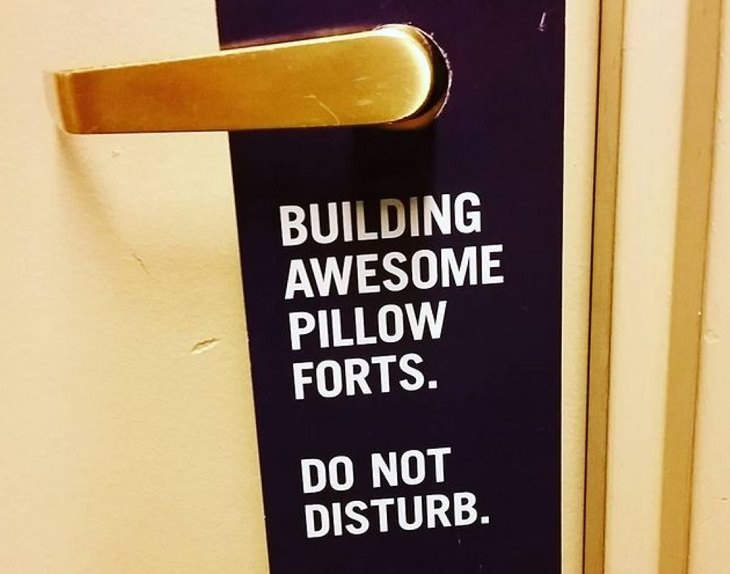 12. Going through the checklist silently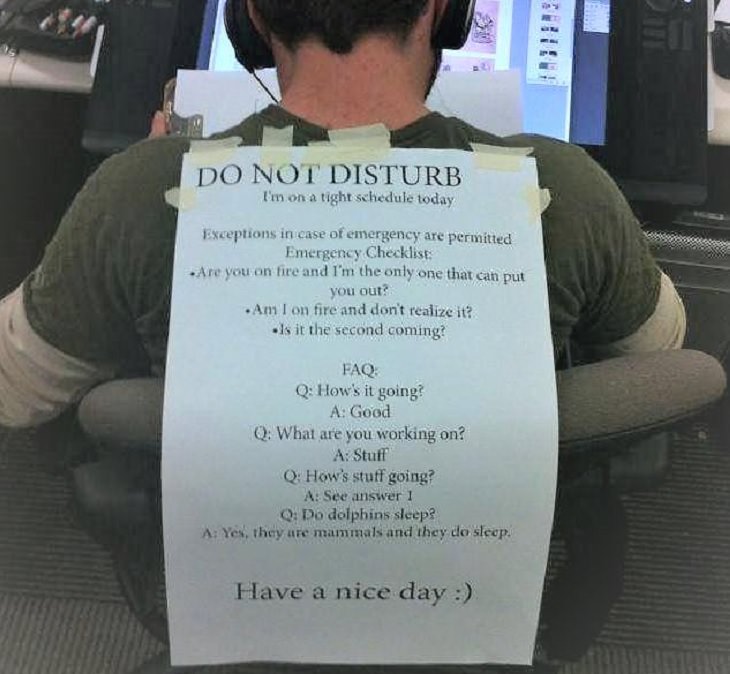 (Imgur)
13. This is an investment.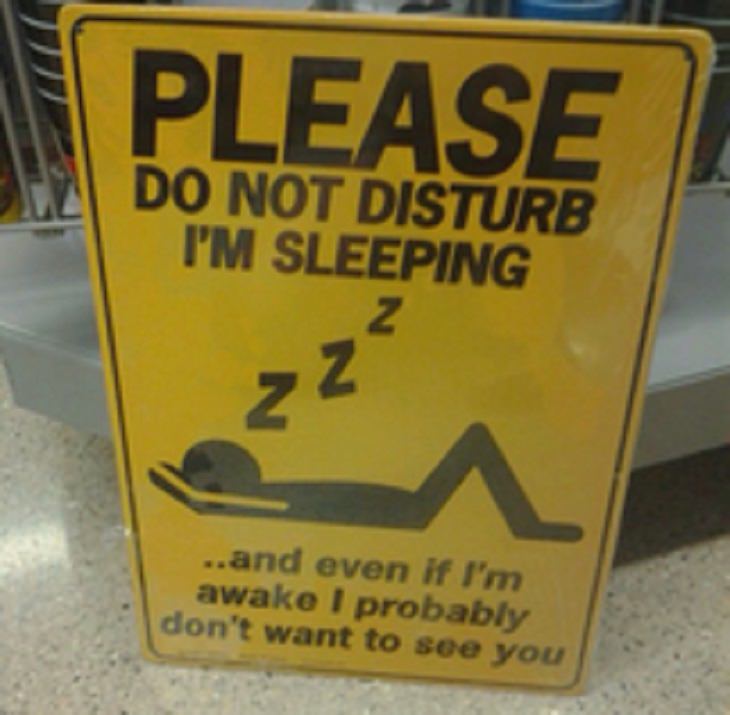 (Imgur)
14. Perfectly valid reasons.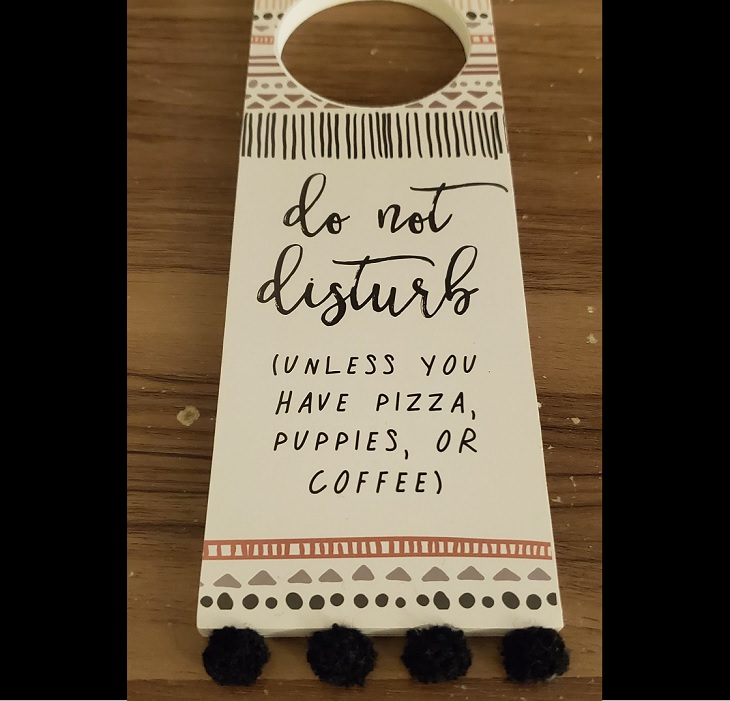 (Imgur)
15. "Aw. The hotel thinks I'm a very special creature."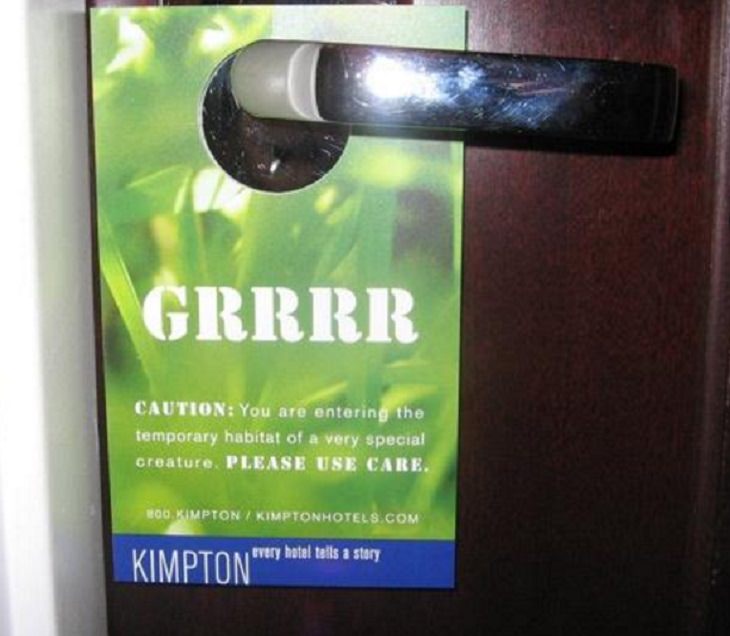 (Imgur)
16. It's breakfast time all the time in this room.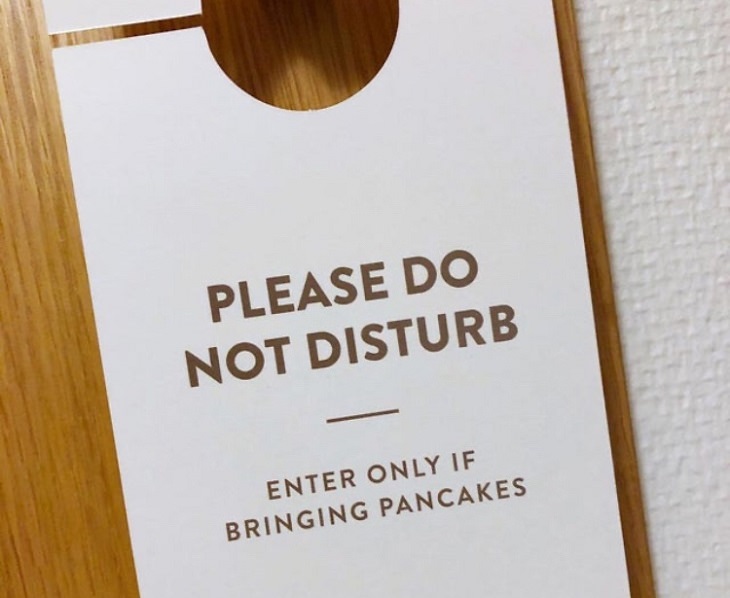 (Imgur)
Share these hilarious signs with anyone that needs a laugh!