Marketing has developed into a revolutionary tool for businesses to widen their clientele and expand their platform. Various ad campaigns have gained fame throughout the years for their clever phrasing and iconic imagery. However, not all marketing ploys carried out by even the most experienced and long-standing businesses are applause-worthy. In fact, many are just downright sneaky!
From mislabeling to downsizing, some companies will do just about anything to bump up their profits. In fact, a common practice seen nowadays is "shrinkflation", where the size of the product is quietly reduced or relabeled while the price remains the same or is even increased. Here are 14 such tricks used by companies to increase the sale of common household products and food items found in grocery stores.
1. In 2016, Toblerone increased the gap between each triangle of chocolate in their bars which reduced the chocolate content by 10%, and then they also raised the price.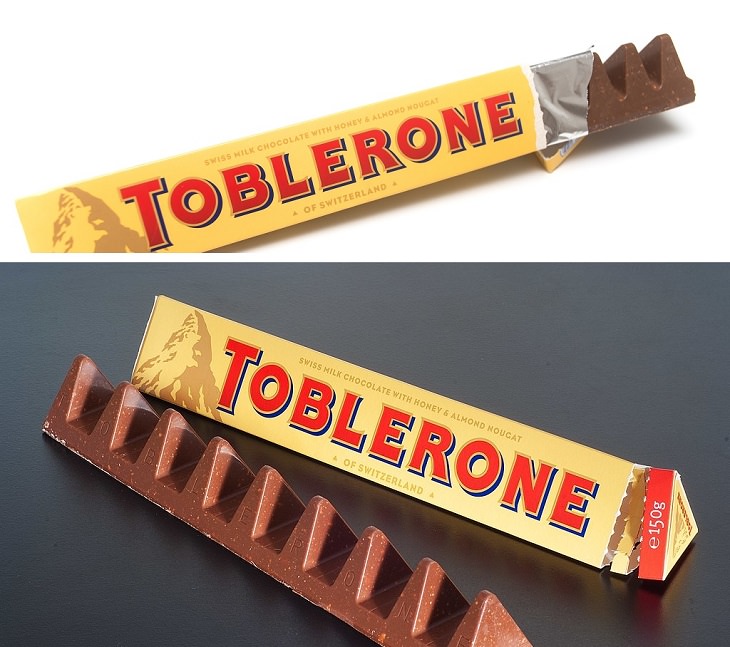 (Depositphotos / By Ashley Pomeroy, Wikimedia Commons)
2. The Mars bar at the bottom is from 1996. The smaller one is a more recent bar that is double the older price.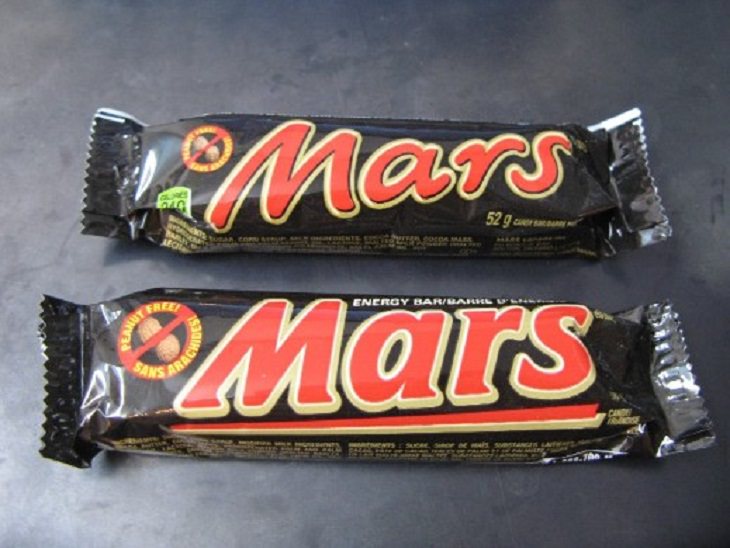 (Reddit)
3. In 2017, Tropicana quietly shrunk their family-size juice cartons by 9% while maintaining the price.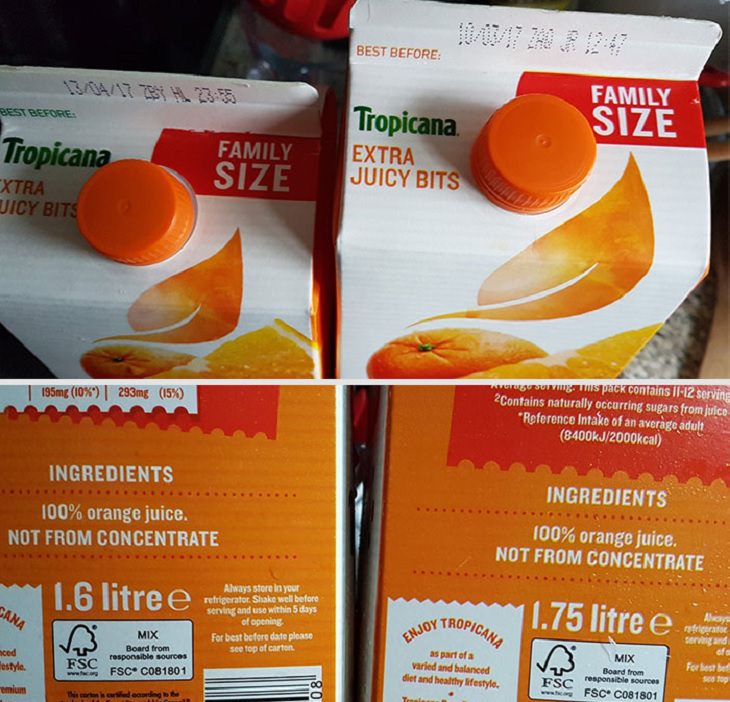 (Twitter)
4. The Hefty Bags Mega Pack used to contain 90 bags but was downsized to 80 despite the price remaining the same.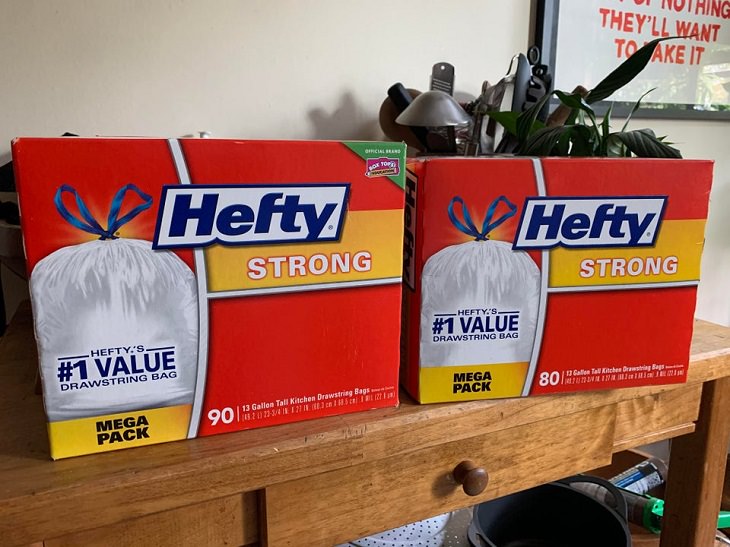 (Reddit)
5. Most cereal brands make the boxes thinner and longer so that they can reduce the quantity while maintaining the same price.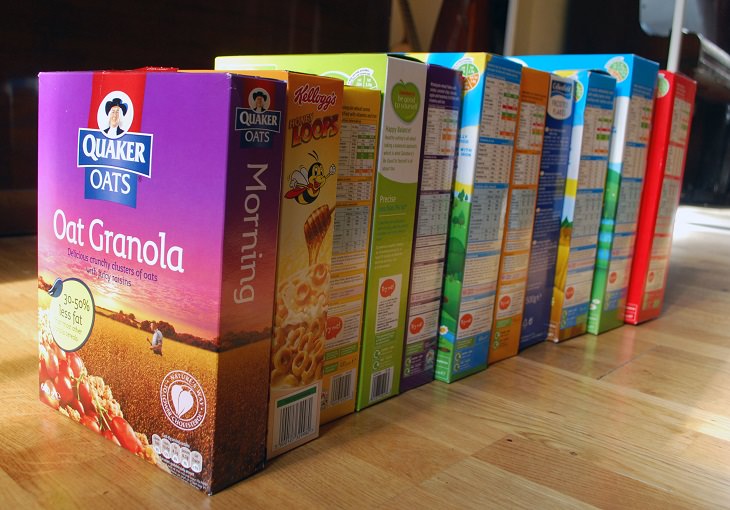 (Flickr)
6. Some brands use thin synthetic fibers instead of cotton in their cheaper t-shirts which make them slightly transparent.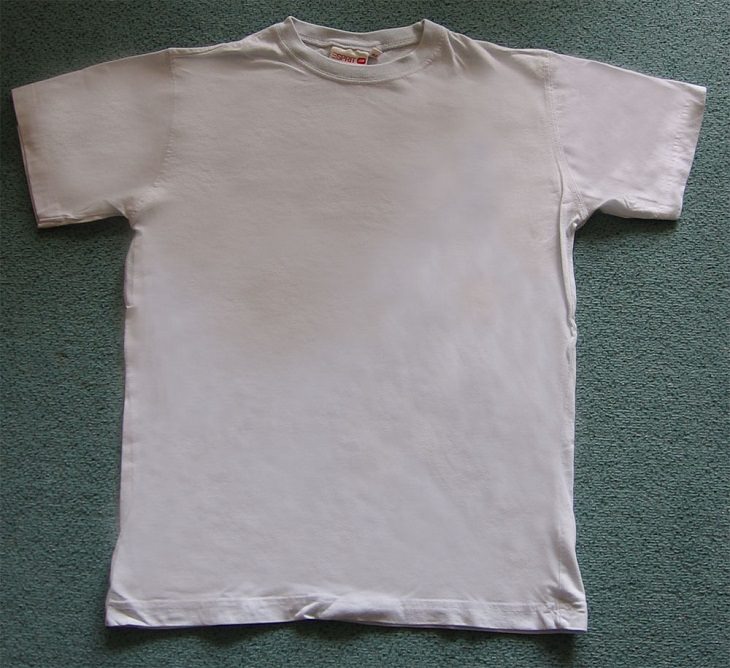 (By Lateiner, Wikimedia Commons)
7. Despite the price remaining the same, Powerade bottles were reduced in quantity from 32 oz to 28 oz.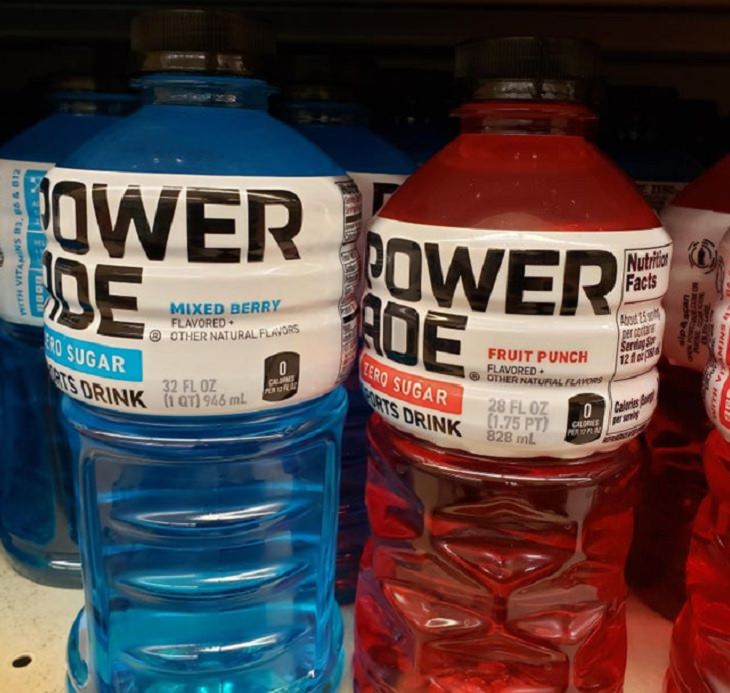 (Reddit)
8. Pyrex, a company known for its fireproof glassware, unexpectedly changed its formula a few years ago to make their glassware less fragile, but it also became less resistant to high heat, leading to numerous explosions in the customers' homes.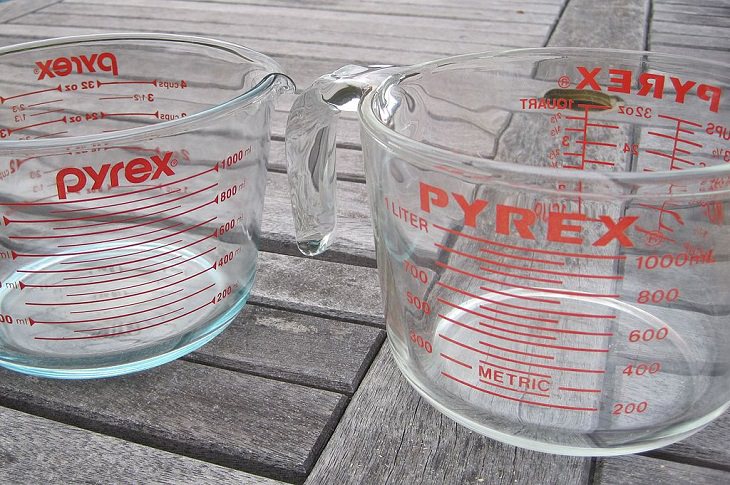 (By Picofluidicist, Wikimedia Commons)
9. Mars Inc., in an attempt to reduce the caloric value of single-serve chocolate bars, has gradually reduced the size of Twix bars by 14% without changing the price.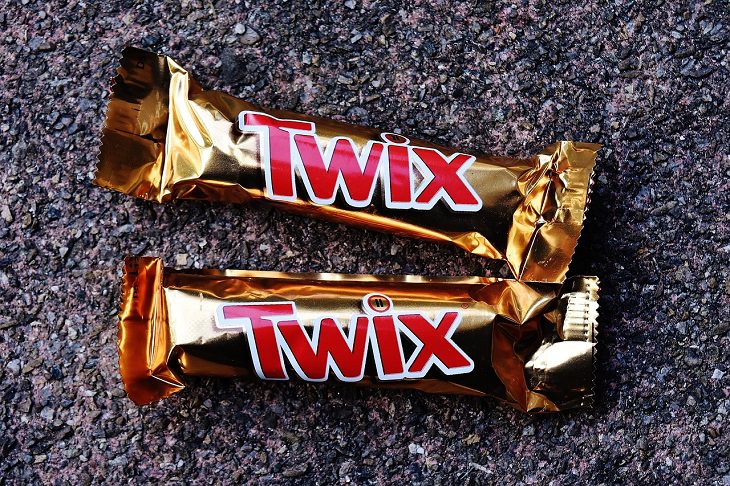 10. A common practice at American bars is "short-pouring" where 14 oz beer glasses (called cheater pints) are used instead of 16oz ones because they look so similar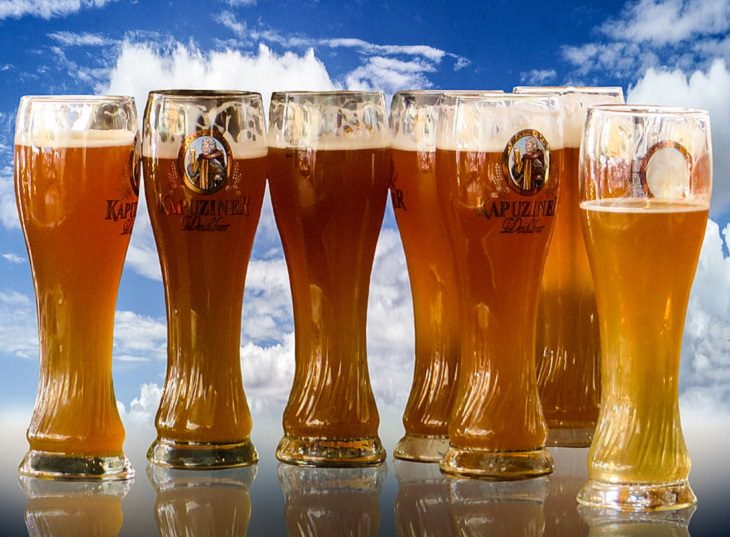 11. The Family/Party Size Packs of certain flavors of Lays Chips, like Classic Salted and Cheddar & Sour Cream, are actually different in weight (13 oz and 12.5 oz respectively) but they cost the same.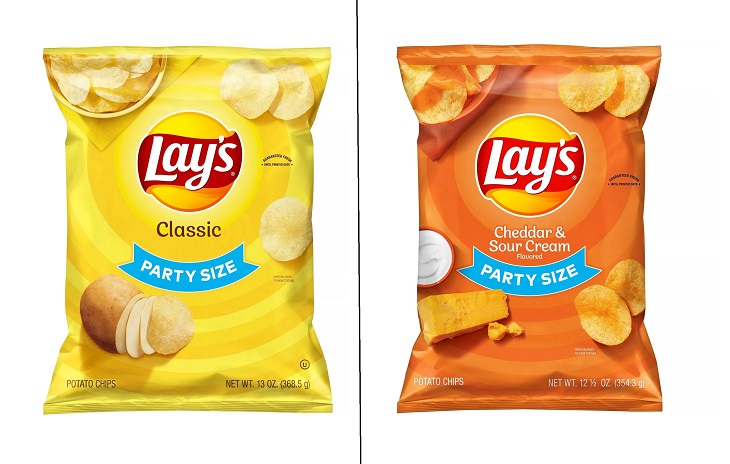 12. Pringles reduced the size of their chips and the tubes over the last few years, claiming it was due to a shift in manufacturing locations, but they still kept the cost the same.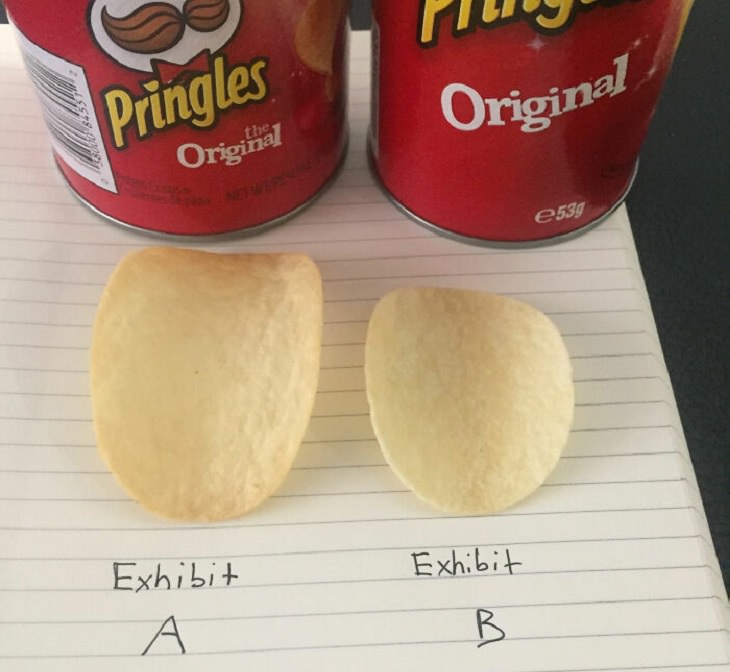 (Twitter)
13. Toilet Paper rolls by major manufacturers like Charmin have reduced in size by 0.5 inches, from 4.5 x 4.5″ to 4 x 4″, without changing the price.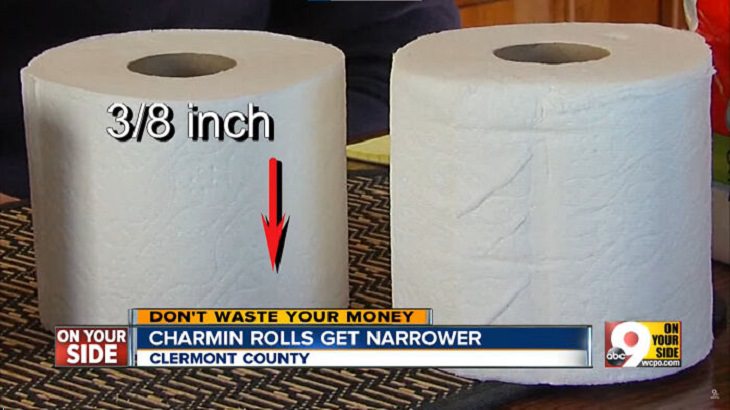 (Youtube)
14. Doritos came out with a new "Bigger Bag - More to Share" which costs more but contains the same quantity of chips as the original (500 g)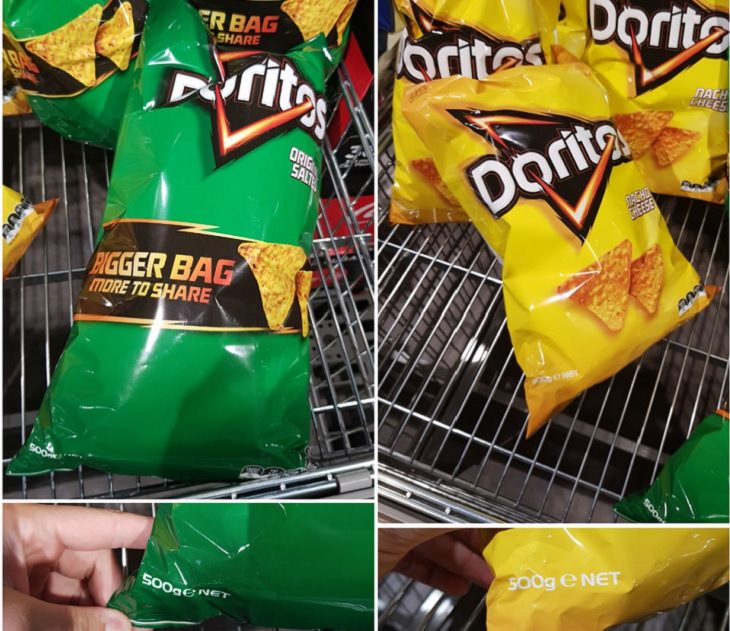 (Reddit)
Don't forget to spread awareness by sharing these tricks!