No matter how much we try to think around it, 2020 has been a tough year. But it actually hasn't been all bad. It is getting harder to think positive, but what helps is seeing others who are still keeping at it, and who remind us, too, to keep at. 2020 has been filled with some darkness but everyone, from labradors to school principals, has done a little something to make the light a little brighter for all of us. Just when things seem the most frustrating, it's good to look back upon this year and remember these happy moments, acts of kindness, and things that made us smile- or if they didn't before, will make you now!
1. This teenager made a personal air-mail delivery of essential supplies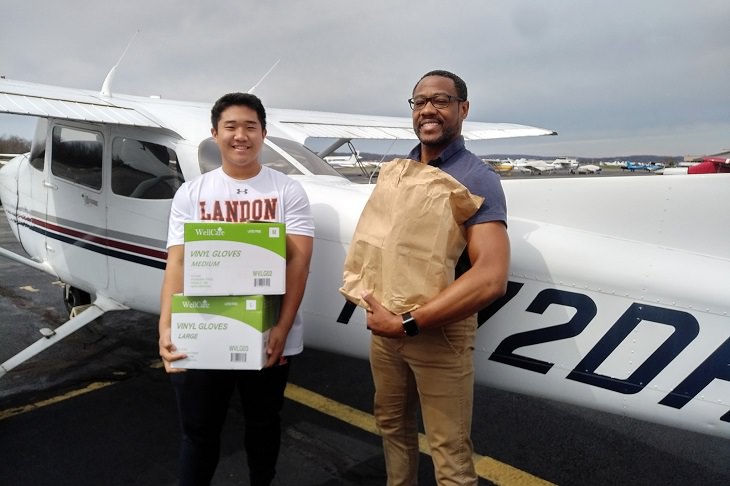 (Facebook)
T.J Kim is a high-flying 16-year-old in the midst of training to be a pilot. His father runs a business in Washington D.C and he decided to make good use of his son's next flight trip. In April 2020, T.J Kim and his instructor Dave Powell made a much-needed donation of gloves, hand sanitizer, and various PPE, courtesy of his father, to the Page Memorial Hospital in Luray.
2. A serious sports commentator turned his dogs' lives into the Olympics
Andrew Cotter is a Scottish sports broadcaster, known for his work with BBC. He has experience as a commentator for numerous major sporting events like Wimbledon and the Olympics. In a world deprived of sports, Andrew Cotter found a way to keep his commenting skills sharp and to keep us all entertained. He started a Youtube channel documenting the daily "athletic" activities of his dogs and giving what may be the greatest commentating that has ever been heard.
3. A shopkeeper goes the extra mile for a quarantined family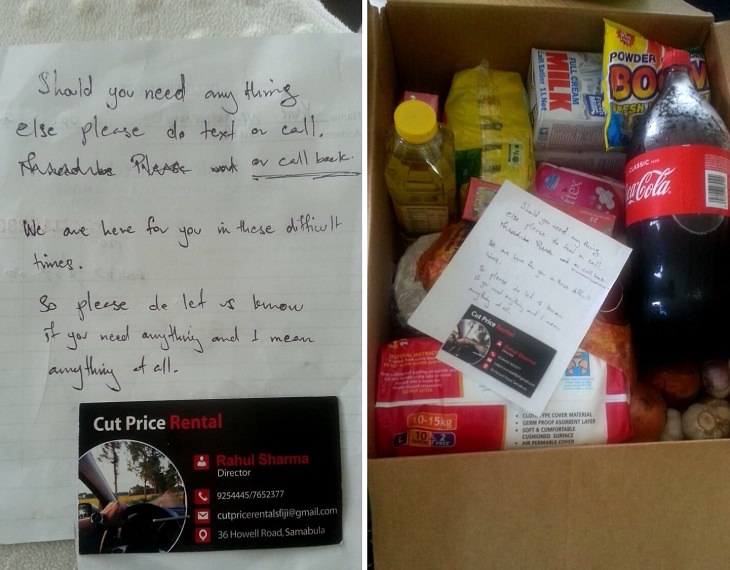 (Twitter)
David Solomone was staying with his family on Howell Road, located in Fiji's capital city of Suva. After a week of being under strict quarantine, the family began to worry about essentials and groceries. Just when things were getting tough, they woke up one evening to a big box of groceries gifted by their local shopkeeper. This bundle of kindness was left with a note that read "We are here for you in these difficult times. So please do let us know if you need anything, and I do mean anything at all."
4. Pets were adopted and fostered at a super high rate!
Despite the pandemonium caused by Covid-19, animal shelter owners still found ways to keep their doors open and find forever homes for their many residents. Even though patrons could no longer visit shelters directly, numerous other methods were determined to connect people with their new best friends through social media and other networks. Curbside adoptions and drive-in foster options were offered. One particular shelter did Facebook Live shows of puppies available for adoption and had a whopping 58 puppies adopted in only 6 days!
5. An actor decided to foot the bill for all grocery shoppers during Senior Hour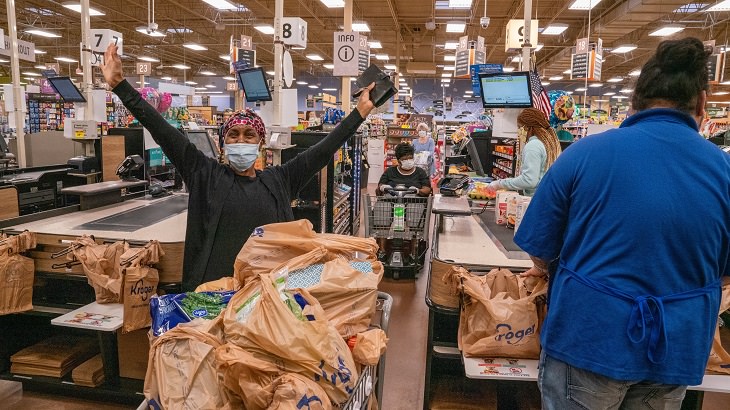 (Twitter)
Earlier this year, during the initial phases of the lockdown, designated time periods were assigned for seniors to safely purchase their groceries, which were called Senior Hours. One particular week in April, dozens of senior shoppers at Kroger Supermarkets all across Atlanta experienced a pleasant surprise when they found out that their groceries were already paid for. The man who had taken care of their bills was none other than the actor Tyler Perry.
6. Major restaurants shared their secret recipes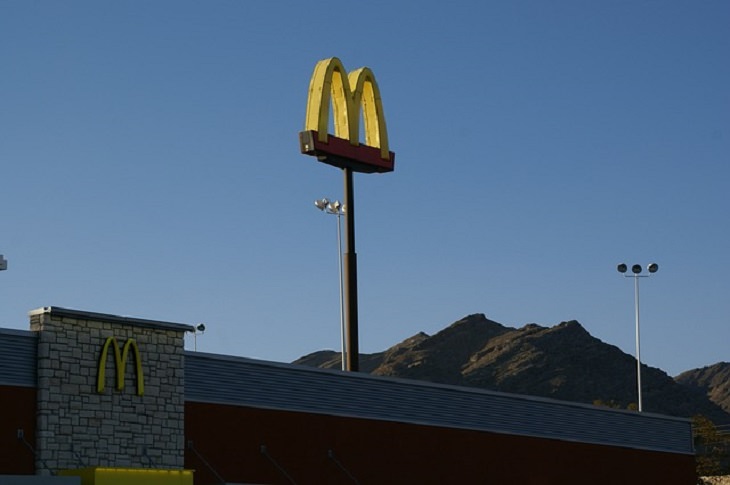 When you're stuck at home, away from friends and family, and bombarded with work, the first thing we instinctively turn towards is our comfort food, cooked by expert chefs or in our favorite fast food joints. But thanks to the lockdown, those weren't within our reach either. The restaurants decided to give people a chance to make their own favorite foods and released the complete recipes for many of their signature dishes. These restaurants include Disney Park, Disneyland, Toy Story Land, Panera, McDonald's, and even The Cheesecake Factory! Restaurants may have been closed, but they still kept our stomachs full.
7. A school principal goes the extra mile for his seniors
This is a really tough year for high school and university graduates who stand at the twisted end of one threshold with a new uncertain waiting in front of them. With classes being held sporadically and millions of question marks surrounding things like graduation and prom, it can be overwhelming. A principal of a school decided he was going to make sure the senior class of his school knew that he was still thinking about them and everything they had made it through to reach their final year. He put a personalized sign in the front yard of the homes of all students in their senior year. Soon after, numerous other principals followed suit all over the country.
8. A couple turned their failed wedding into an act of kindness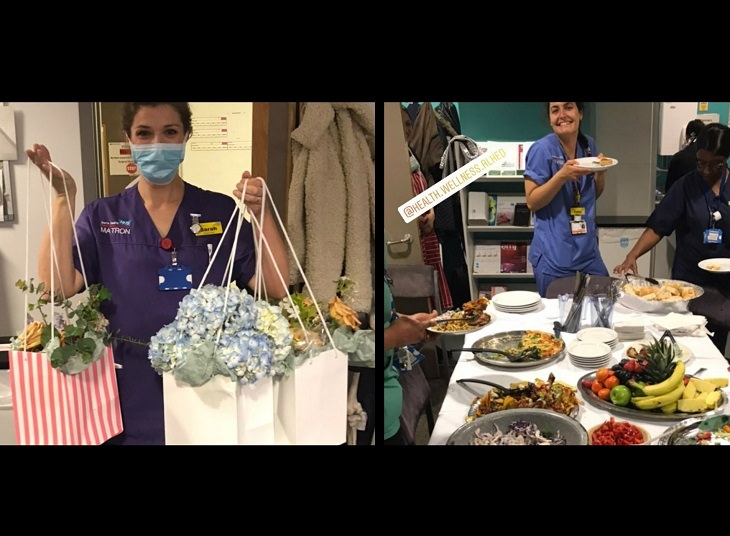 (Twitter)
The lockdowns across the world in the early months of 2020 put a major damper on many wedding plans (and honeymoon plans). However, one couple decided to put their already spent wedding funds to good use. Instead of tossing it or hoarding it, they decided to donate all the decorations and food from their canceled wedding to the emergency department of the Royal London Hospital. Not only was the department suddenly alive with beauty and decor, but the entire staff of the department enjoyed a grand meal that had them nearly in tears of joy.
Spread happiness by sharing these sweet memories from 2020!