The world around us can sometimes feel too large and overwhelming. No, we don't mean that metaphorically. In the pictures we have shared below, you will get to see some of the most bizarre and ridiculously oversized objects that have no business of actually existing. From giant nails to massive burgers, these comically large things make the world around them appear so tiny! Take a look.
See Also: Stone Giants: The Most Amazing Outdoor Sculptures Around
1. Wonder who is frying so much sand on that giant pan!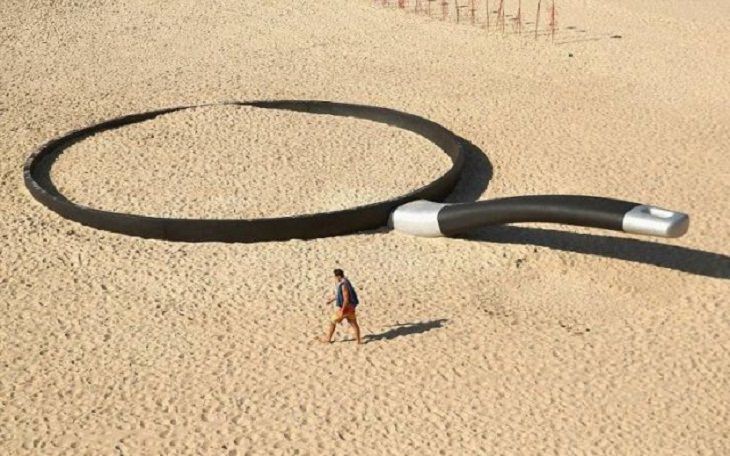 2. When you have been given a construction job but are too lazy to use different nails.
3. "So, you said your earphones weren't loud enough? Here's a new one..."
4. Attack of the Eye Monster from outer space!
5. Have we found Gulliver's barber?
6. The UNO set that requires a separate suitcase.
7. These could take care of the gardening for an entire country!
8. When your remote is larger than your TV!
9. Just one piece would fill you up for an entire year.
10. When you are out exploring the sea but also want to have dinner with some whales.
11. This may actually come in handy.
12. The hamburger that will feed the entire town...
13. "Honey, I think you got the wrong size!"
14. Don't play with the giant hammer!
15. When you accidentally enter Goliath's kitchen.