Microsoft Excel is a computer program that has been gaining much popularity in most business and work settings over the last decade. The program is much like a normal word processor, like Microsoft word, except it makes use of electronic spreadsheets to organize, analyze, and store data. Divided into a series of rows and columns, each excel spreadsheet acts as a never-ending table or chart and comes with a myriad of functions for segregating information, graphing data, and making calculations - both simple and complex.
It all sounds well and good, but you must also be thinking, "Well, what good can rows and columns do for me when I'm not dealing with work?" The answer is A whole lot!
While excel may be revolutionizing the business world, it also serves to simplify life in every other way. Its tabulated format and clear scripting language make it easy to use flexibly for day-to-day tasks, like making schedules, charting meals for weight loss or weight gain, and budgeting, all saved in a single file. Excel gives you a clear concise format to keep all the information you need right at your fingertips and accessible with just a click of the mouse. Here are some absolutely incredible household uses for excel!
1. Grocery and Shopping lists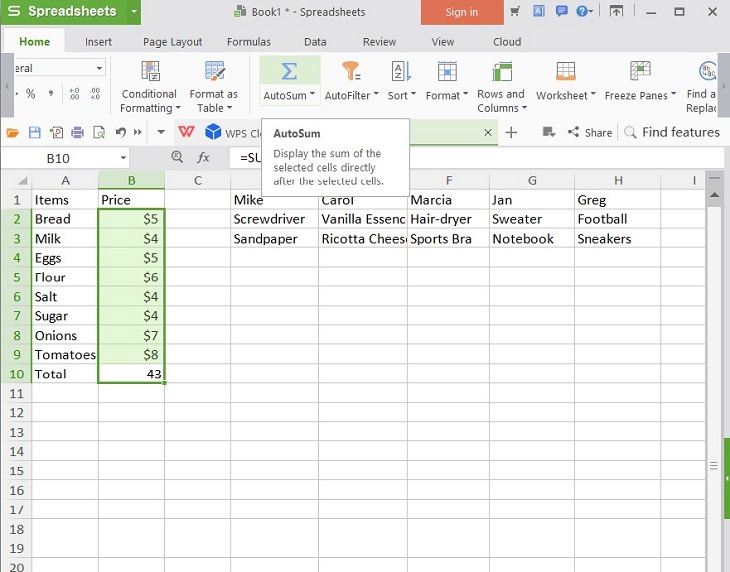 Cooking three meals a day is a professional task, even if you're doing at home, in your kitchen for your family. Things can be made even more complicated by the individual preferences of each family member, who will likely keep adding to your grocery list throughout the week.
Using Excel, you can make a consolidated list of monthly or weekly groceries, including the prices of different items. Using the "Autosum" button under the "Home" tab, the total sum of the prices is automatically calculated. You can also make a separate chart, giving each family member their own column, and keep track of different items that each of them needs to be purchased.
2. Birthdays and other Calendar Reminders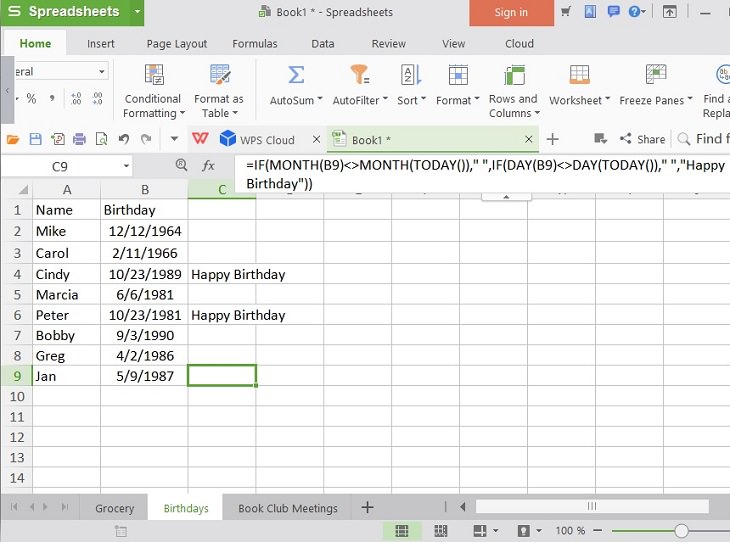 Most phones have calendars that automatically note major dates and events, taking the information from your email inbox, social media platforms, and other virtual invites. However, relying on this automated system can sometimes result in certain important occasions being missed!
In this way, Excel serves as an excellent digital planner, as you can list all the important birthdays and events yourself, and then add a code to each one that gives you a reminder. Insert the code " =IF(MONTH(B3)<>MONTH(TODAY())," ",IF(DAY(B3)<>DAY(TODAY())," ","Happy Birthday")) " into the cell beside the box with the date entered in it. The code has to be amended for each cell, with "B" referring to the column of the date and the number referring to the row. In the example given in the picture, the codes are as follows:
Mike: =IF(MONTH(B2)<>MONTH(TODAY())," ",IF(DAY(B2)<>DAY(TODAY())," ","Happy Birthday"))
Carol: =IF(MONTH(B3)<>MONTH(TODAY())," ",IF(DAY(B3)<>DAY(TODAY())," ","Happy Birthday"))
Cindy: =IF(MONTH(B4)<>MONTH(TODAY())," ",IF(DAY(B4)<>DAY(TODAY())," ","Happy Birthday"))
Marcia: =IF(MONTH(B5)<>MONTH(TODAY())," ",IF(DAY(B5)<>DAY(TODAY())," ","Happy Birthday"))
Excel also allows you to put multiple spreadsheets in a single book. So you can have one sheet for birthdays, one for meetings with friends or zoom calls with family, and one for other goals. You can also enter the dates for a few days before each birthday or event and accordingly change the message from "Happy Birthday" to "Buy Gift" or "Complete task", while still maintaining a second list with the actual dates and reminders on the same page or in a separate sheet.
3. Budgeting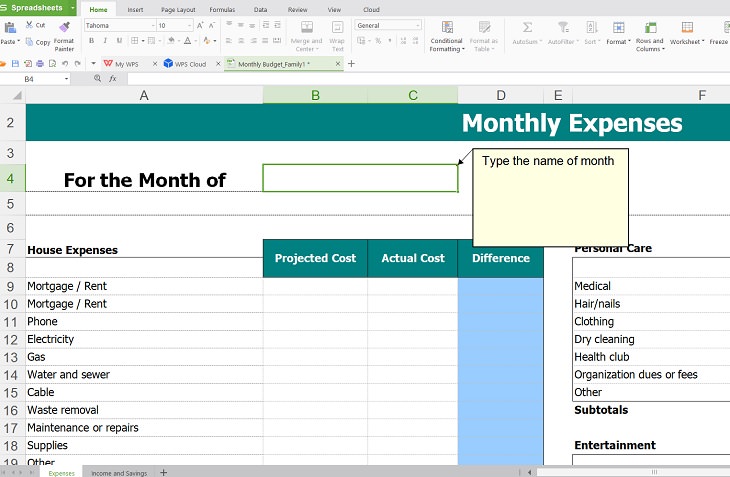 Keeping track of monthly expenses, upcoming expenses, investments, and savings can be an extremely daunting task, especially when faced with the added burden of paying taxes and filing for tax returns. Excel comes with a myriad of options beyond Autosum, like finding sums under specific criteria or calculating averages.
If you're dealing with a relatively short list of expenses, you can use Excel to list your spending over a certain period and use the different functions offered by the program to make the required calculations. In the case of more complex financial arrangements, more specifically, in the case of family budgeting, this program is designed for ease and simplicity.
Excel comes with a prepared template for calculating monthly expenditures for the family as a whole, including medical expenses and costs of education. These templates can be customized to include more areas of spending and allow you to easily make calculations based on your income and even create charts and graphs to track your spending.
4. Planning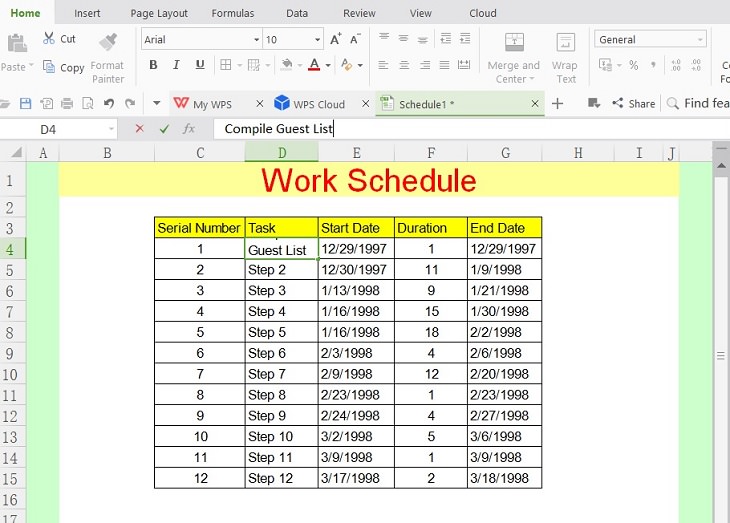 Planning has become the need of the hour with so many classes, events, parties and meetings having shifted largely to the virtual world. Time seems to be moving at a totally different pace so you need to keep careful track of every single day. Excel has template options available online for daily and weekly schedules, so you're always tuned in on upcoming meetings to organize or attend.
These templates also make it easier to plan both big and small events, from weddings to birthday parties. Each Excel Workbook gives you easy access to as many spreadsheets as you want. In case of a large event, you can maintain multiple lists of possible locations, menus, and decorators.
Smaller events, for example, events conducted at home or virtual parties, still require an immense amount of budgeting and scheduling, which Excel enables you to do quite easily. Having a clear schedule to carry out every step of the process will allow you to know in advance when you will need time to do the more difficult tasks.
5. Health and Fitness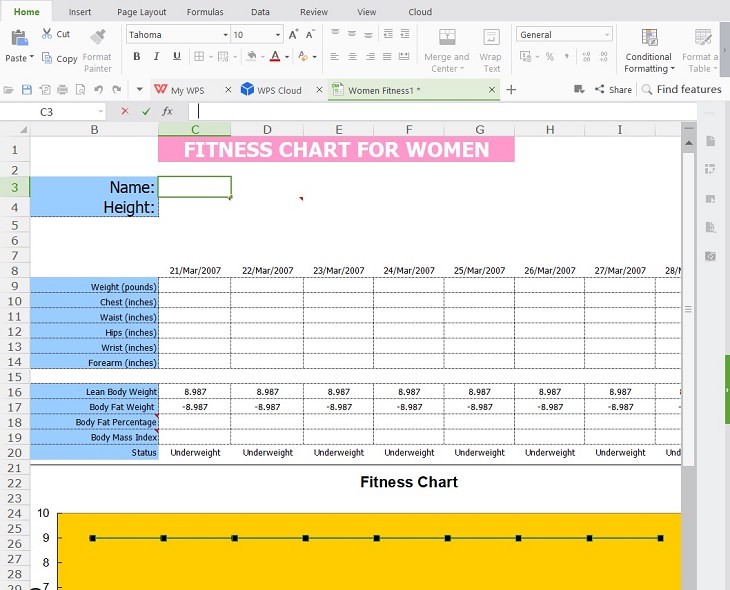 Staying healthy, strong, and in good shape is a goal at the forefront of our minds, especially now with a pandemic floating above everyone's head. And with so much time spent at home, lethargy is starting to set in. Trainers are starting to offer online classes and gyms are opening, but many people prefer to do solo exercises or stick to precise dieting from the safety and comfort of their homes.
You can use excel to keep track of your pharmaceutical needs as well as your weight, your eating habits, and how often you are exercising. You can also create exercise schedules to keep you on track and getting your blood pumping on a regular basis. There are also templates available online to help you chart your weight and BMI progress over a specified period of time, following a strict schedule.
6. Diet and Recipes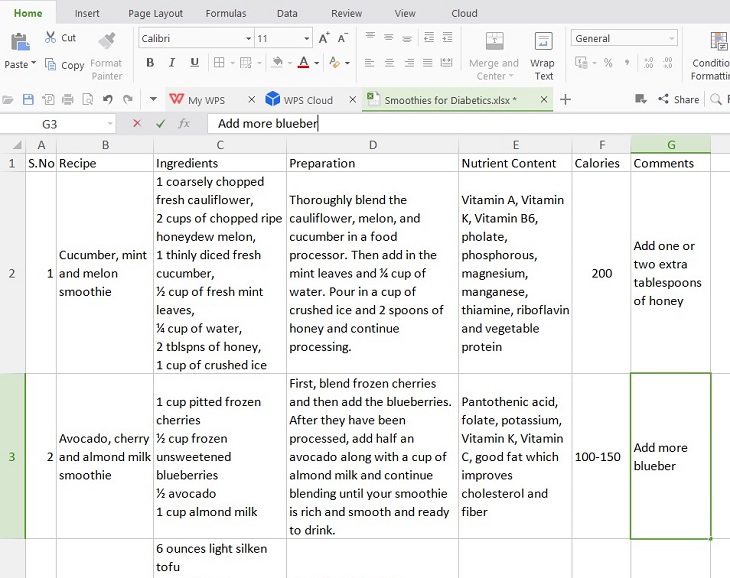 Excel is all about getting creative in an organized way, and one of the best ways to get creative is with cooking. We've seen how useful Excel can be for making lists and calculating expenses. Use individual spreadsheets for different recipes, so you can list the ingredients with their prices and the steps required to prepare it with the time taken for each. This makes it easier to categorize recipes based on the cost and time it will take to prepare it. You can also keep all of your recipes in a single spreadsheet for convenience.
You can also try out and list your own recipes, and keep adding comments, notes, and changes whenever you discover them. In case you or some family members are on strict diets, Excel can help you keep track of your daily and weekly calorie intake, as well as help you keep track of different healthy food alternatives and ensure that you on a strict eating schedule.
Share this with others who can benefit from using Excel