Every time period in history has its own beauty standards, and accordingly, every generation has its own unique ways to attain them. Of course, outer beauty is deeply personal, but at the same time, what we perceive as attractive is affected by the culture surrounding us. So it's no surprise that some vintage beauty procedures, treatments, and practices that were popular during the first half of the 20th century are no longer in use.
Some devices, like the hairdryer, for example, are still widely popular but took on a completely different shape through the decades. The first hair dryer was invented in 1890 by French stylist Alexander Godefroy. His seated version had a bonnet that attached to the chimney pipe of a gas stove. The first handheld hair dryers appeared in the 1920s but they were still significantly different from the ones we use today. They were much heavier and more difficult to use.
In the following photo collection, you can see such vintage hairdryers and other beauty and wellness practices of the past. It's interesting to think about how future generations will look at the practices that we take for granted today.
1. A woman having a seam painted onto her leg to make it appear as if she is wearing stockings, 1926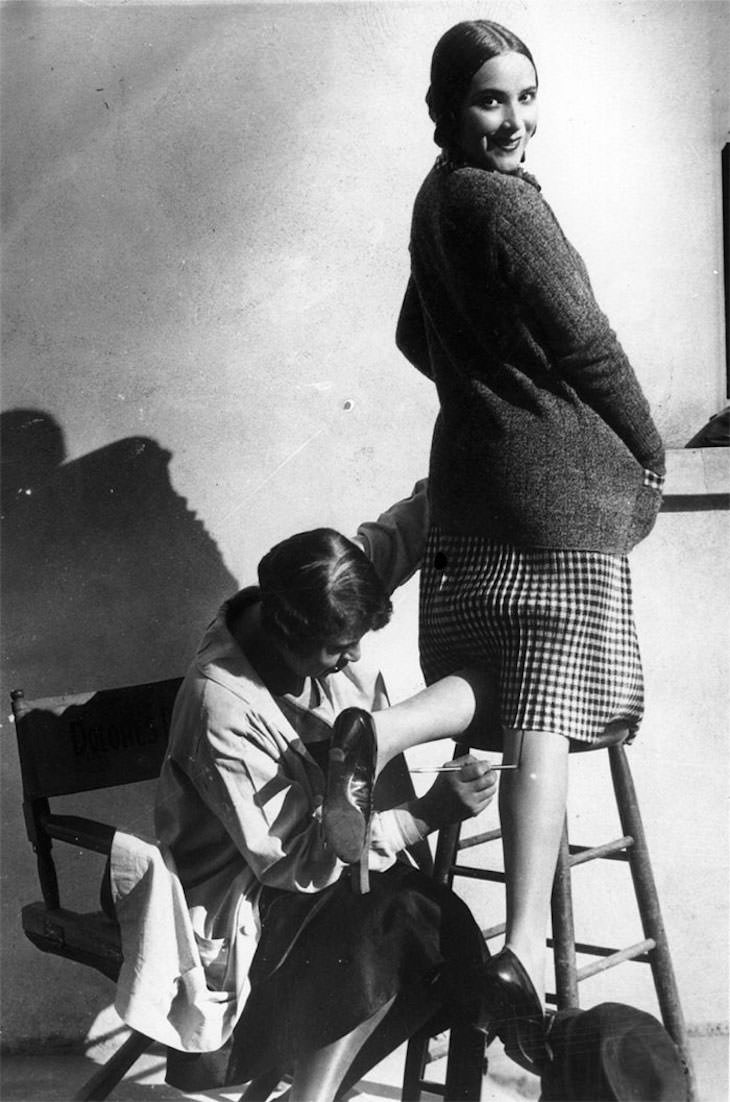 2. Ironing hair in order to straighten it, 1964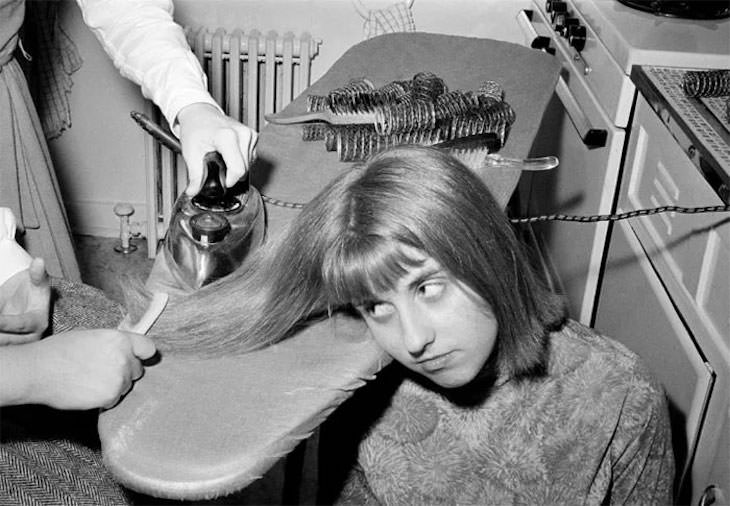 3. Contestants in the 'Miss Lovely Eyes' pageant in Florida wearing masks to obscure the rest of their faces, 1930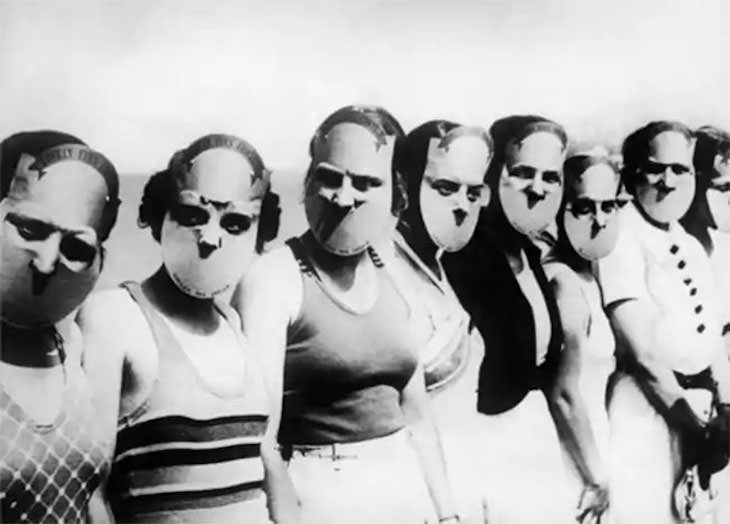 Related: Did People Age Faster in the Past?
4. Woman using a suntan vending machine, 1949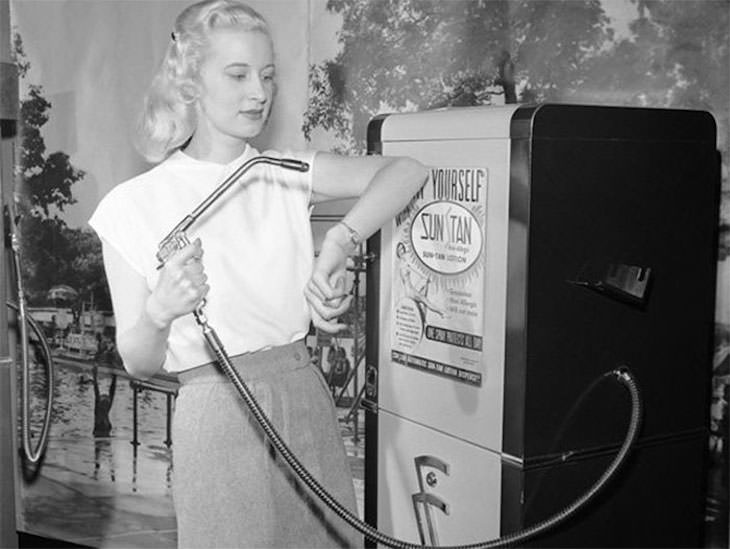 5. Portable hairdryer, the 1940s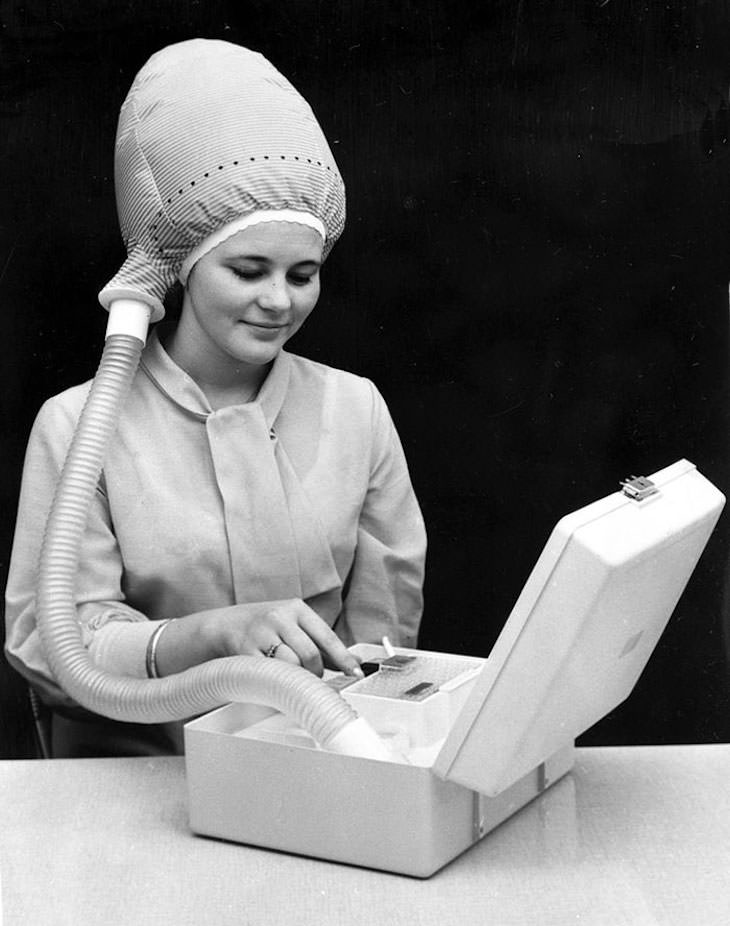 6. A full face swimming mask that helped protect the skin from the sun, the 1920s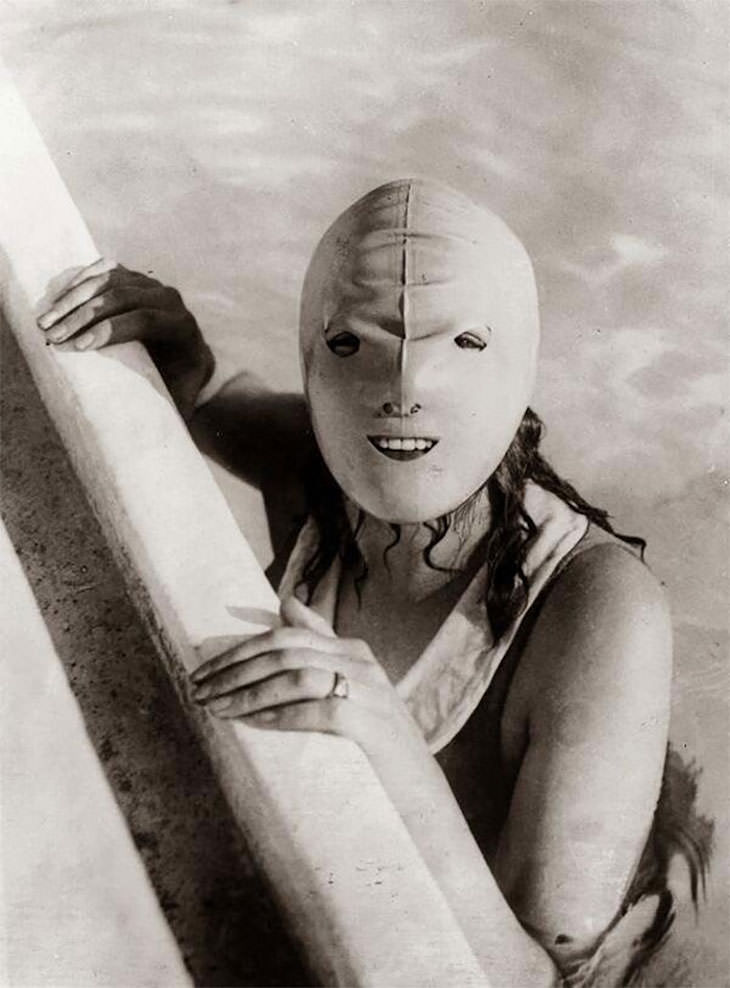 Related: 20 Rare Photos of the USA From the 1950s
7. A woman getting a perm in Germany, 1929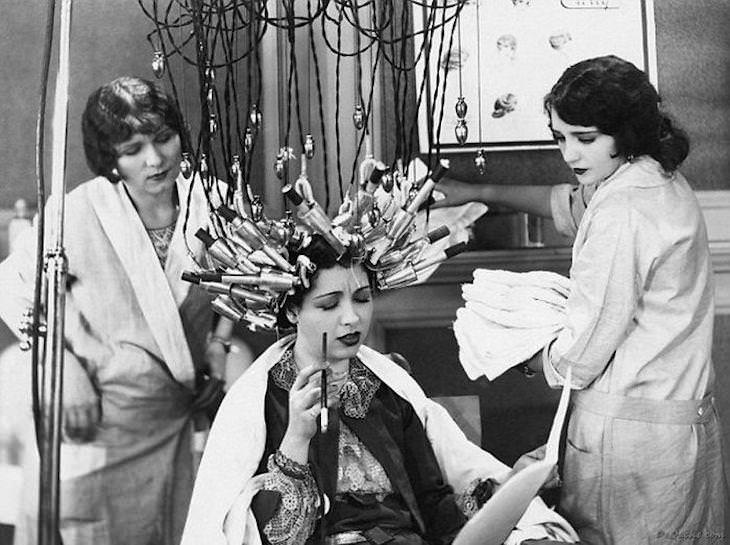 8. Rita Perchetti and Gloria Rossi try their new portable bathhouses so that they are able to change their clothes after sunbathing on Coney Island Beach, 1938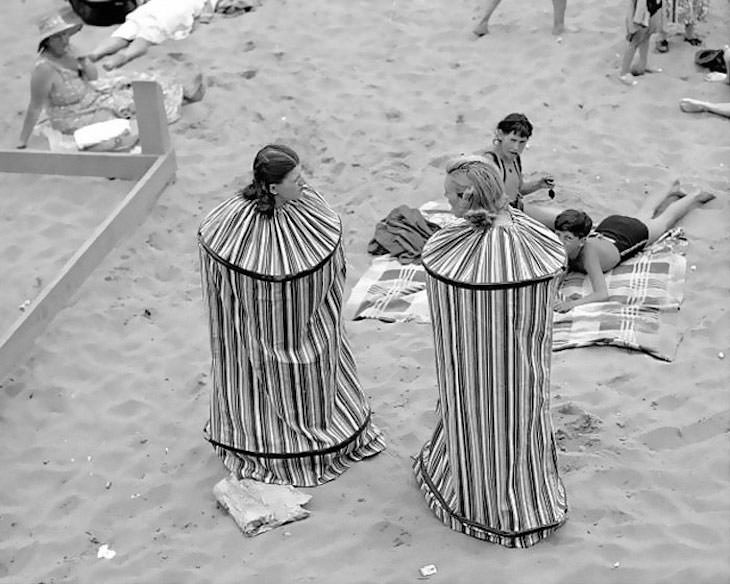 9. Max Factor's 1931 Ice Mask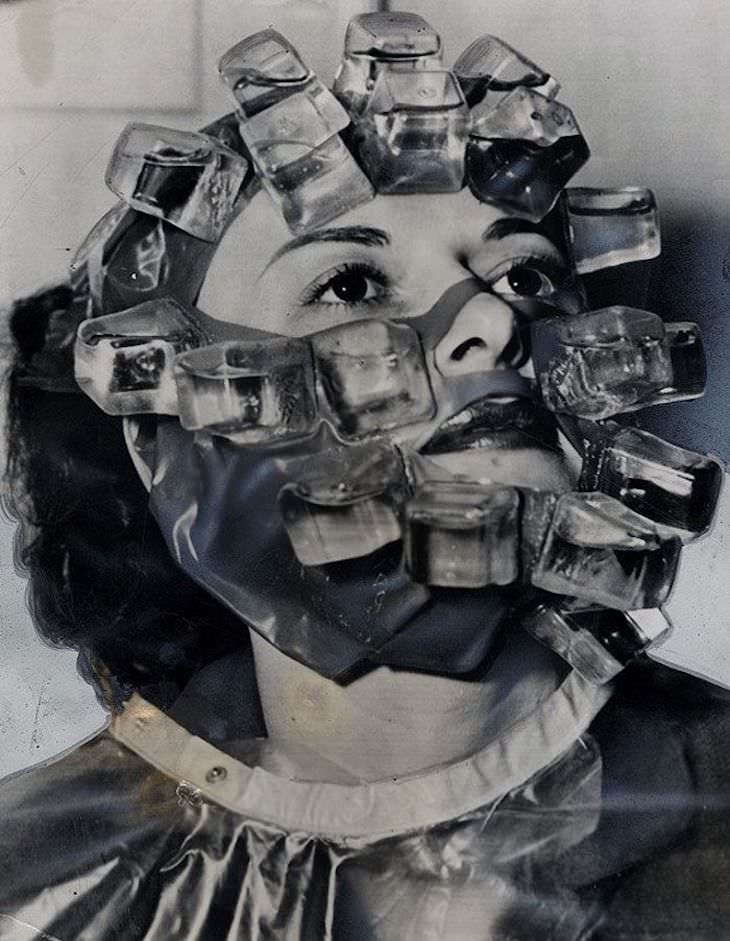 10. A policeman judges an ankle competition at Hounslow, London, in 1930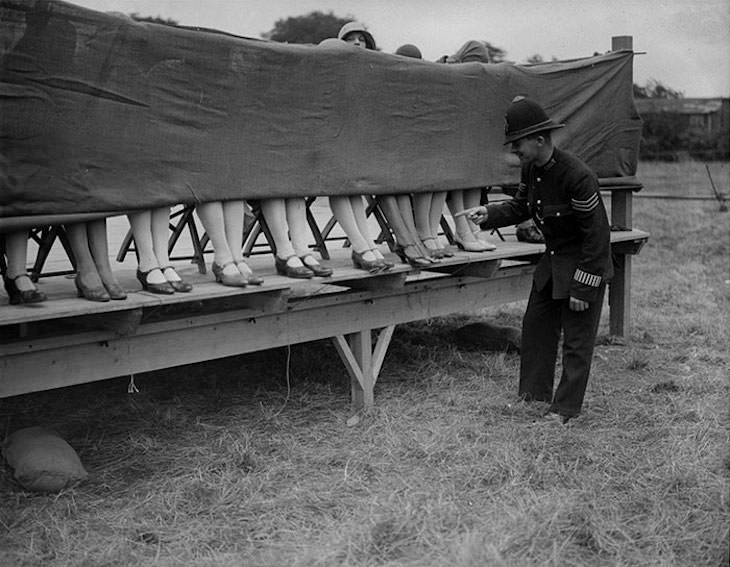 11. A hairdryer from the 1920s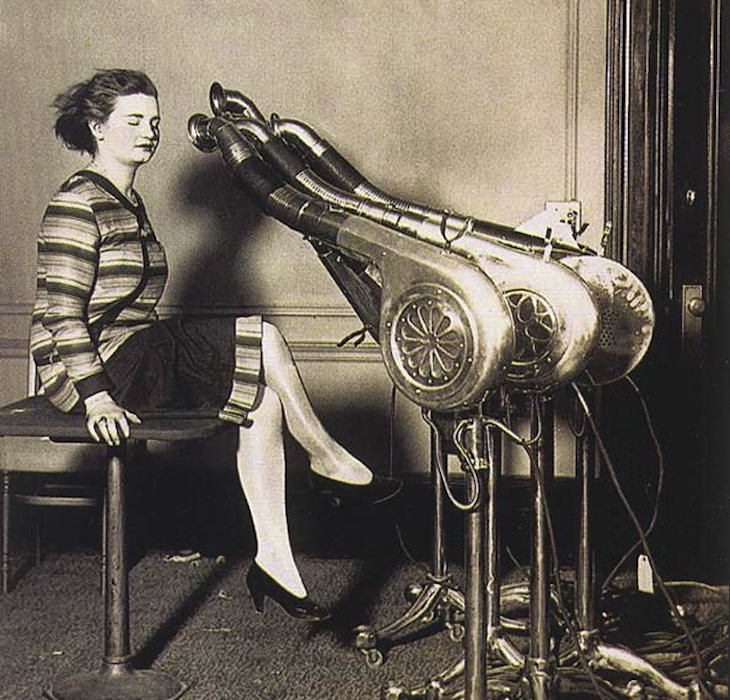 Related: 14 Effective Old-School Beauty Tips We Need to Bring Back
12. A fruit face mask from the 1930s
13. Wooden swimsuits, 1929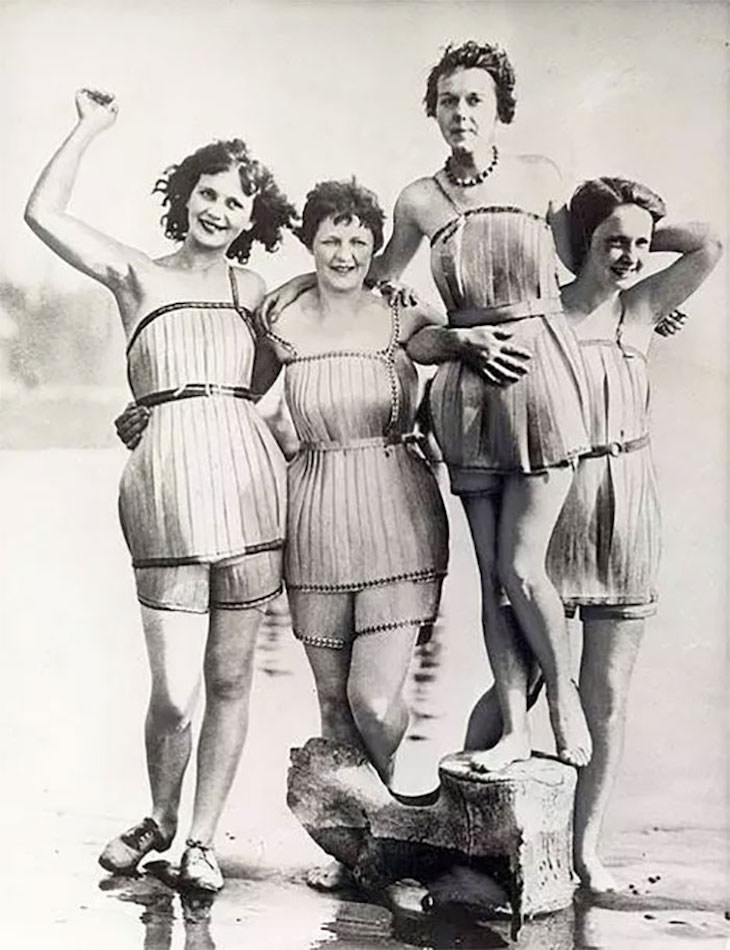 14. Backscratching monitoring visor, 1949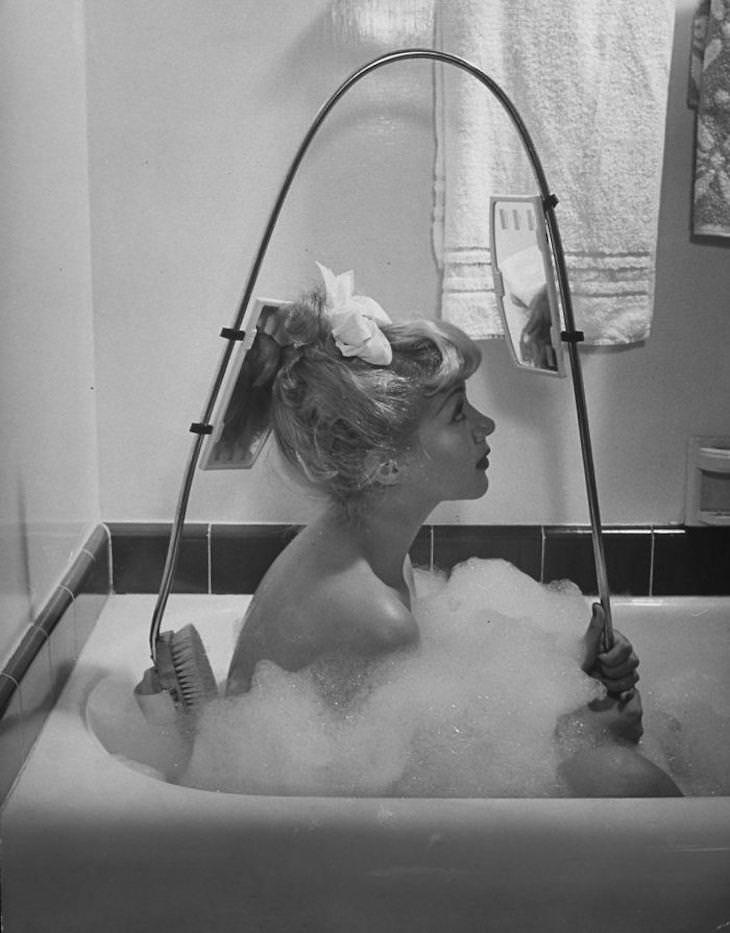 15. A young woman holds her arms and legs in four water baths with an electric current to improve blood circulation, c. 1938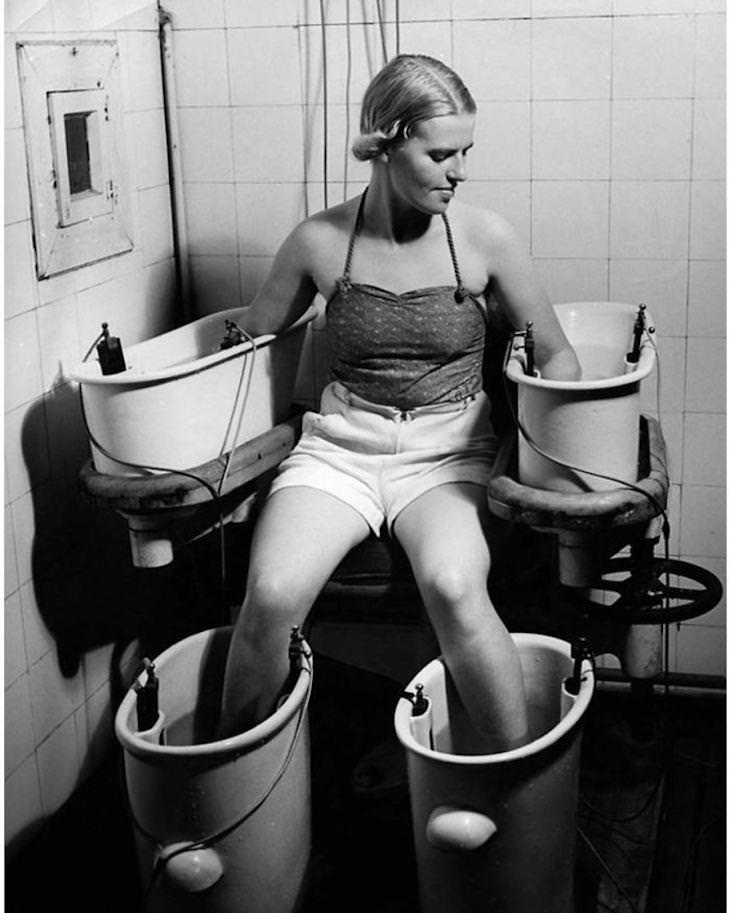 16. This shower cap was used to protect the hair from getting wet, 1970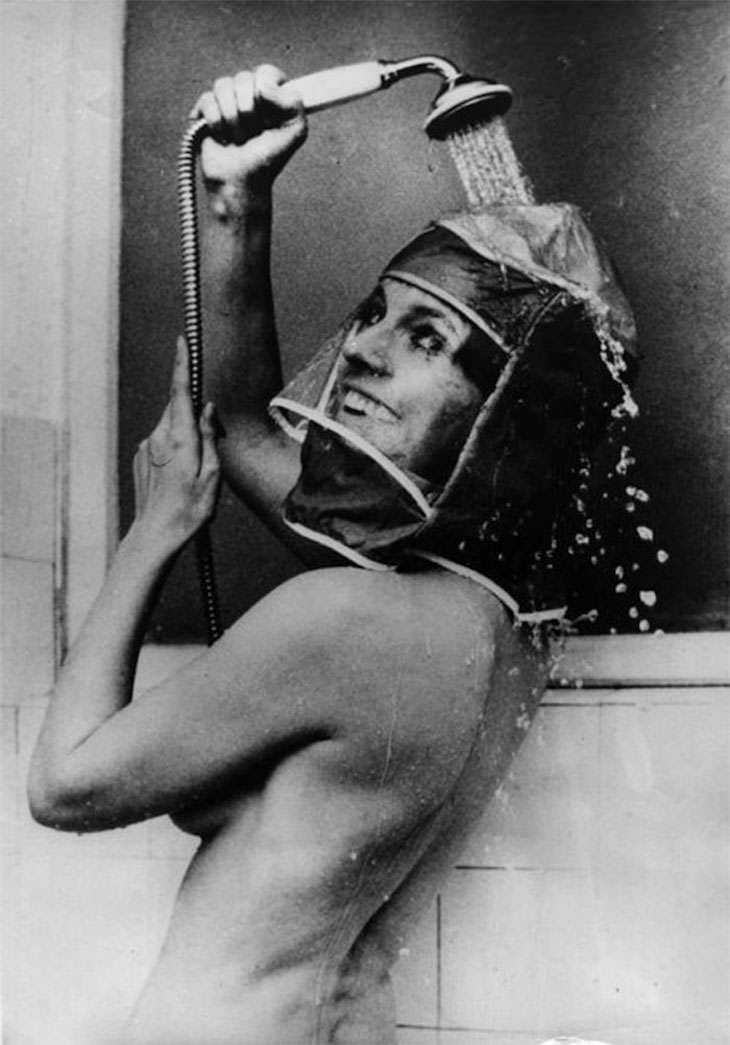 17. A dimple machine, 1936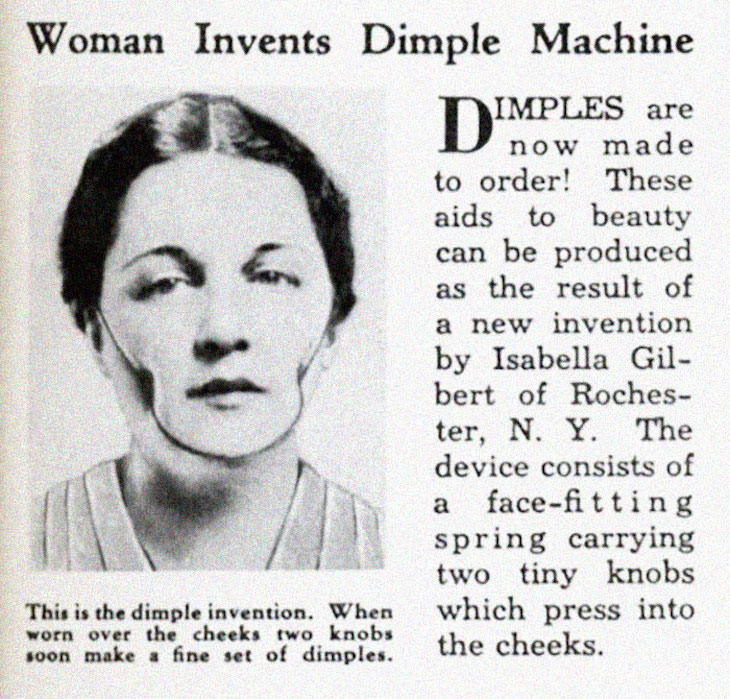 Source of images: Bored Panda
Share these interesting vintage photos with history lovers