Halloween is here, barrelling around the corner with all the spookiness it can muster and hold. Now is the time for scary movies, ghost stories, petrifying pumpkin pies, and wickedly weird costumes. However, in these times of isolation and wide-berths, how do we make Halloween the fun community activity it once was? Oh, I know. Decorations! Not just any decorations, but terrifyingly gripping ones that can't help but lure passersby in!
While some people wait for Christmas to roll around before they dig out the decorations from the basement, for many, the holiday season begins when the smell of fallen leaves and pumpkin pie fills the air. And thank god for that, because some people are absolute creative geniuses when it comes to getting in the Halloween spirit! Just take a look at these hilarious haunted homeowners, who turned their houses into bloodcurdling and brilliant works of art.
1. Monster House. Always a classic.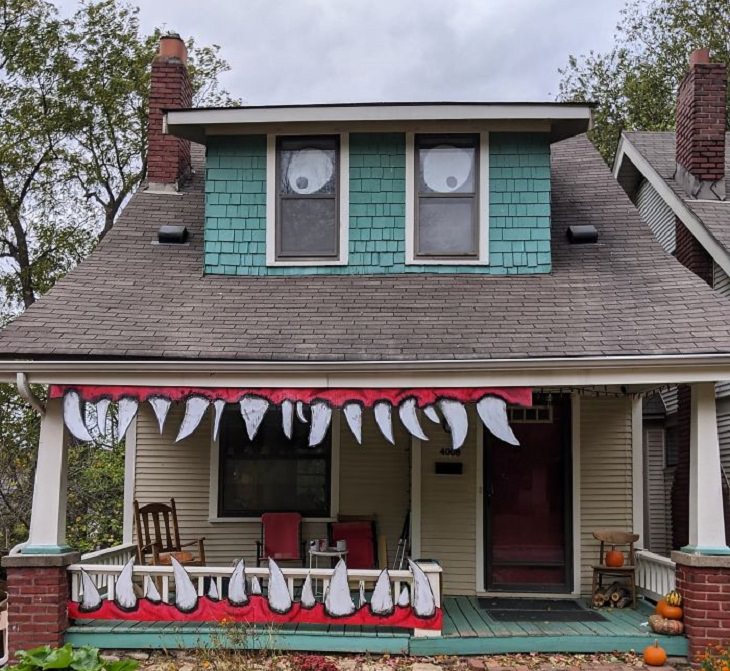 (Reddit)

2. One can only hope they never walk past this house at night.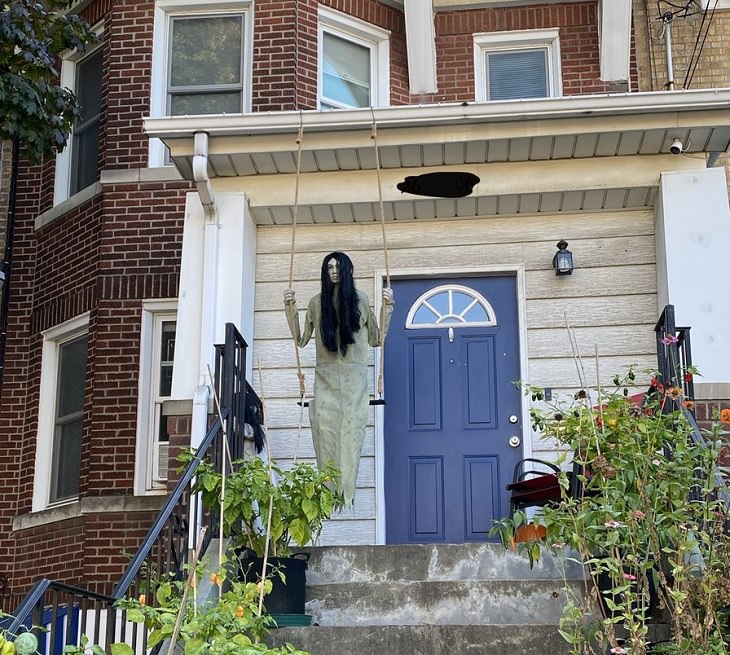 (Twitter)

3. When plastic flamingos become evil.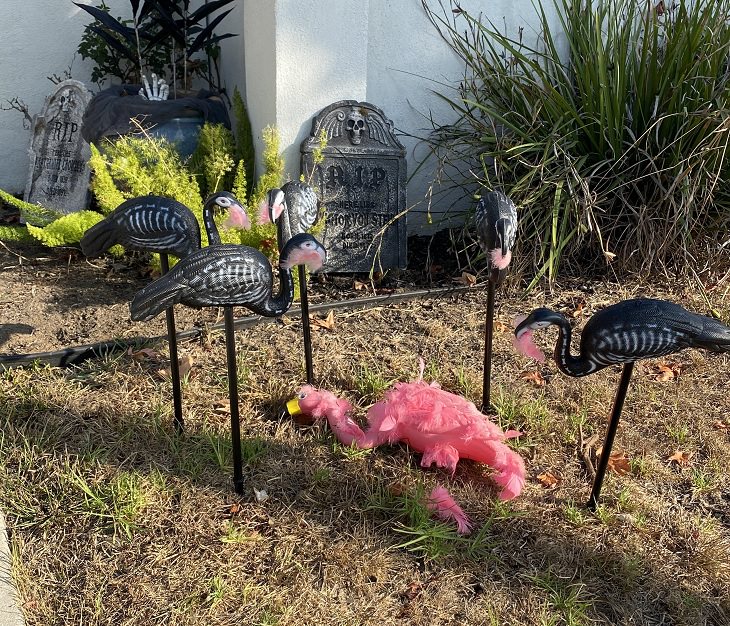 (Reddit)

4. Really want to scare your neighbors? Add a serial killer mask to your attic.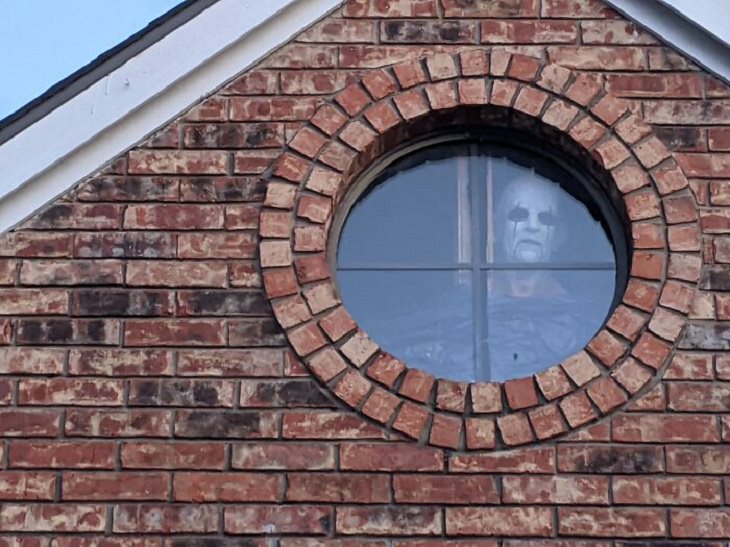 (Reddit)

5. This Halloween party has gotten a little too wild!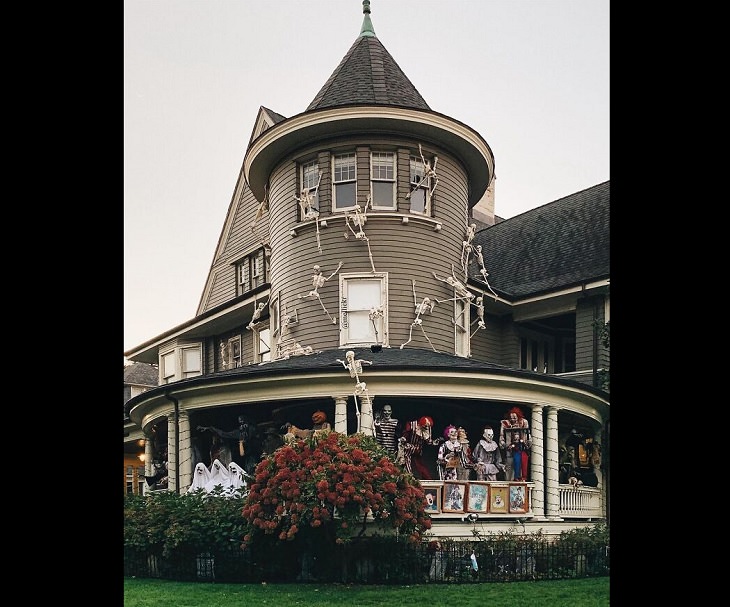 6. Turning your Beetle into a Spider.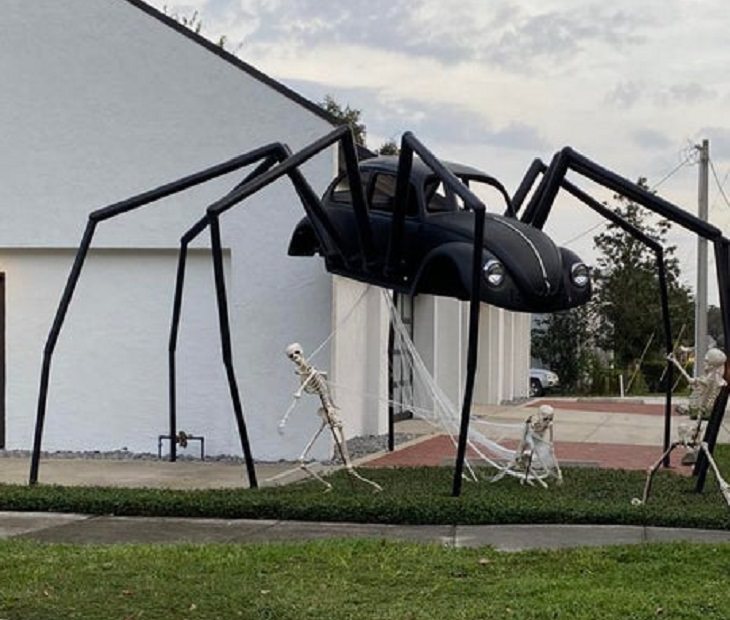 (Reddit)

7. "He's got a lawnmower! Run!"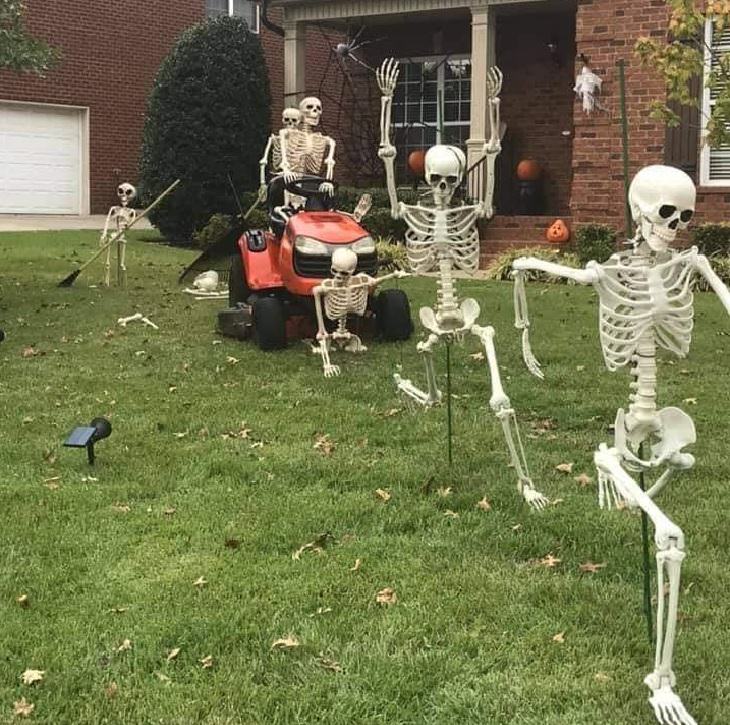 (Twitter)

8.
Taking scary skeletons to the next level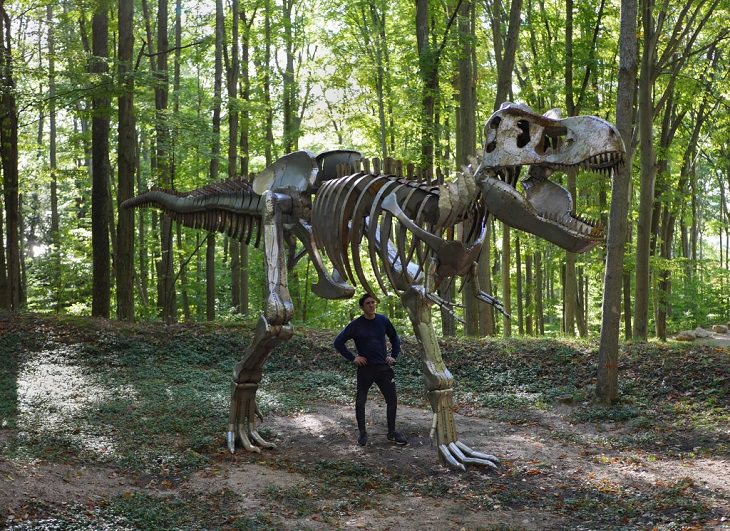 (Reddit)
9. Gynaecologists have an interesting sense of humor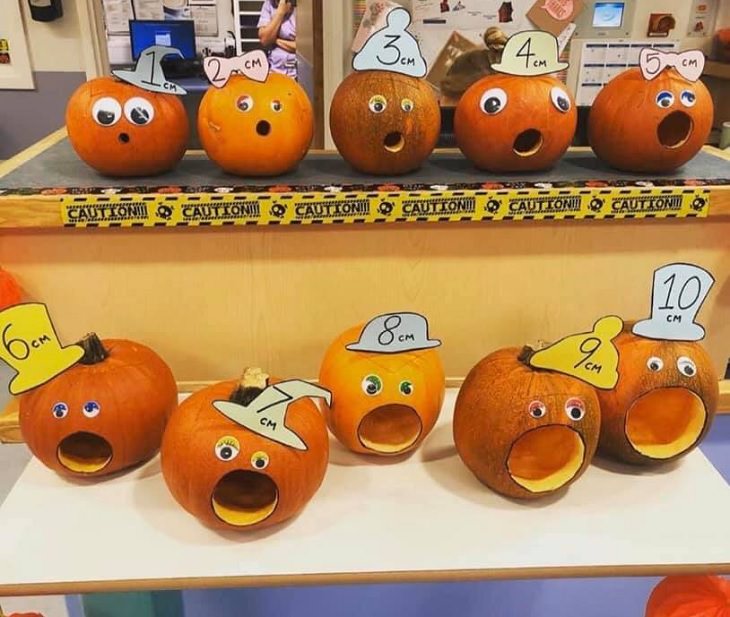 (Reddit)

10. This decoration is a good way to avoid foot traffic in front of your house.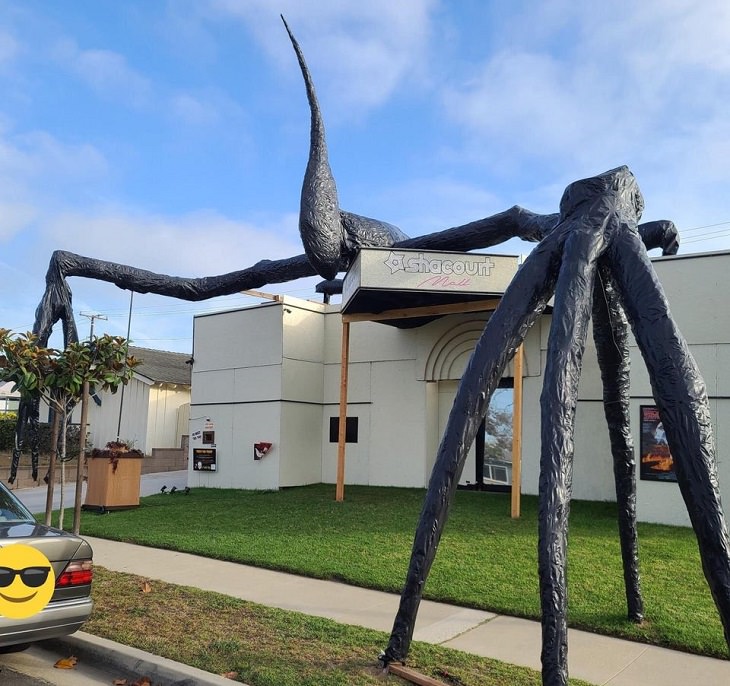 (Twitter)

11. The reveal for this one comes at night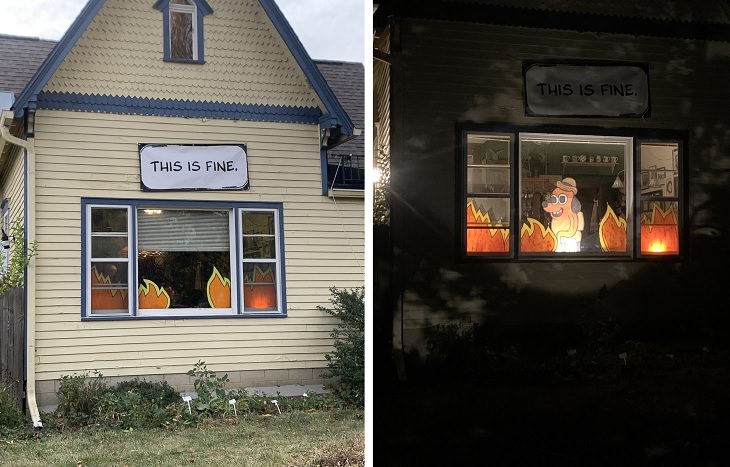 (Twitter)

12. Even the skeletons are battling the pandemic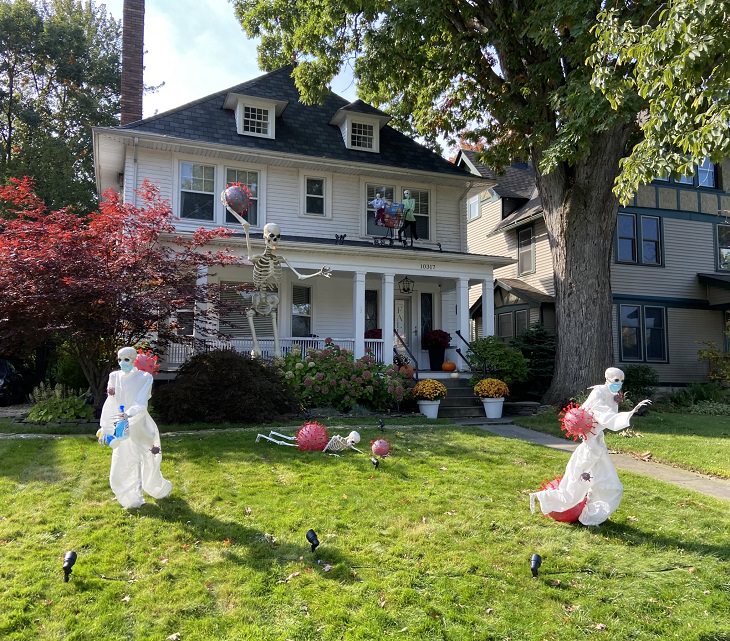 (Twitter)

13. Christmas meets Halloween in this epic display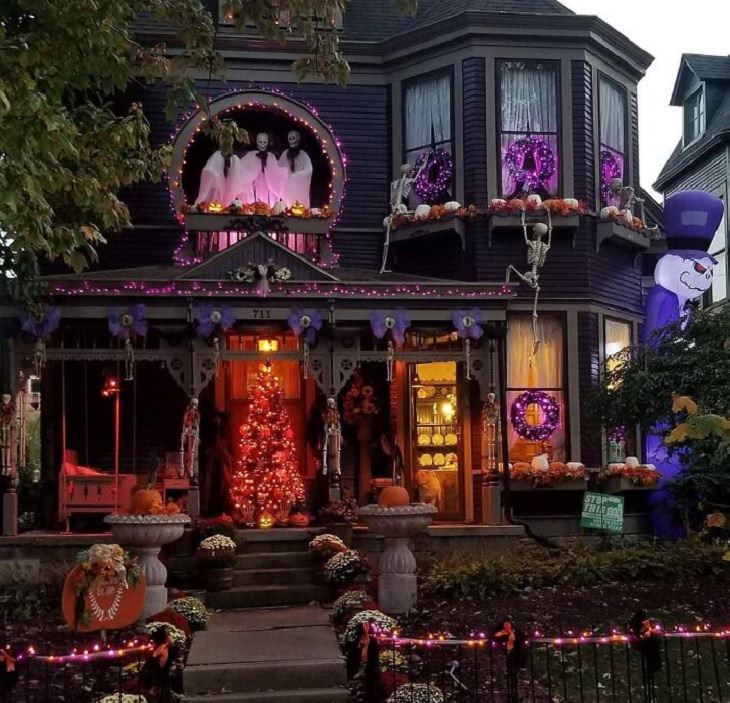 (Facebook)

14. The attention to detail is magnificent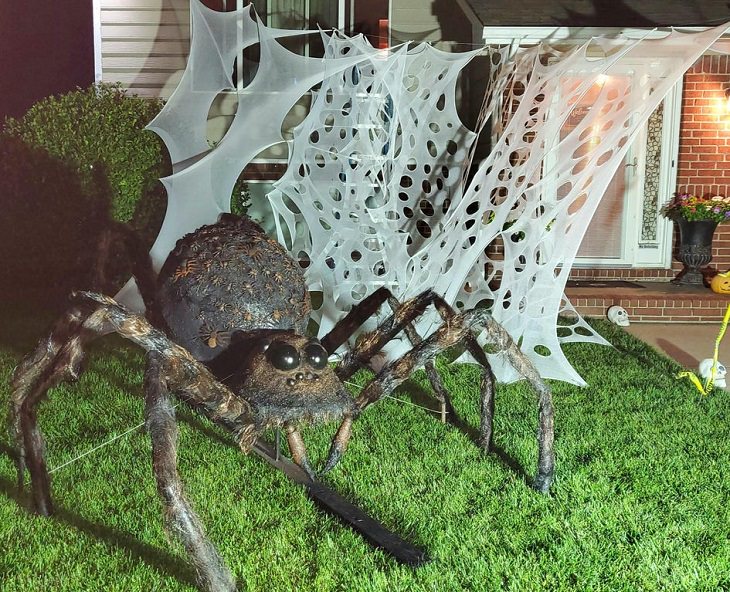 (Reddit)

15. Halloween in 2020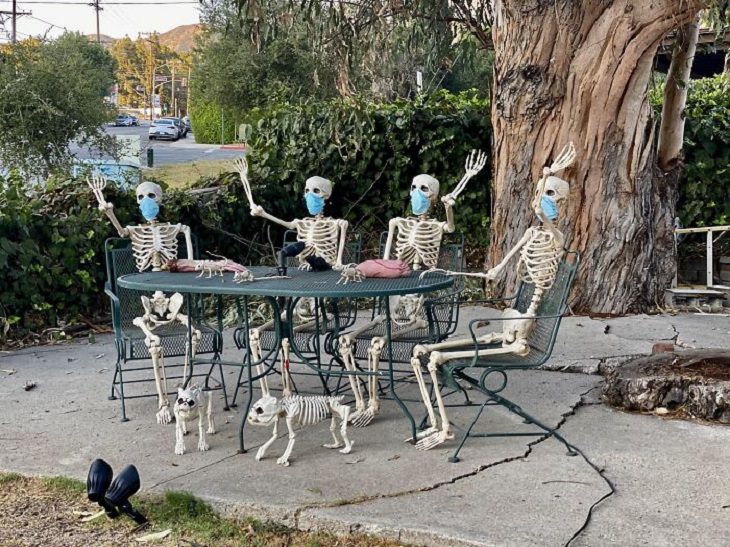 (Reddit)

16. Now this really is a masterpiece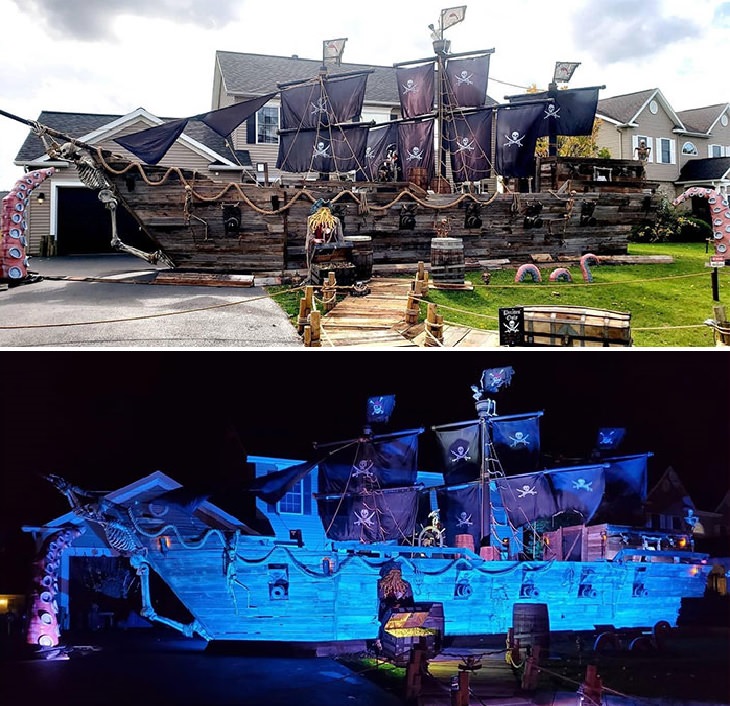 (Imgur)

17. This is a scary level of commitment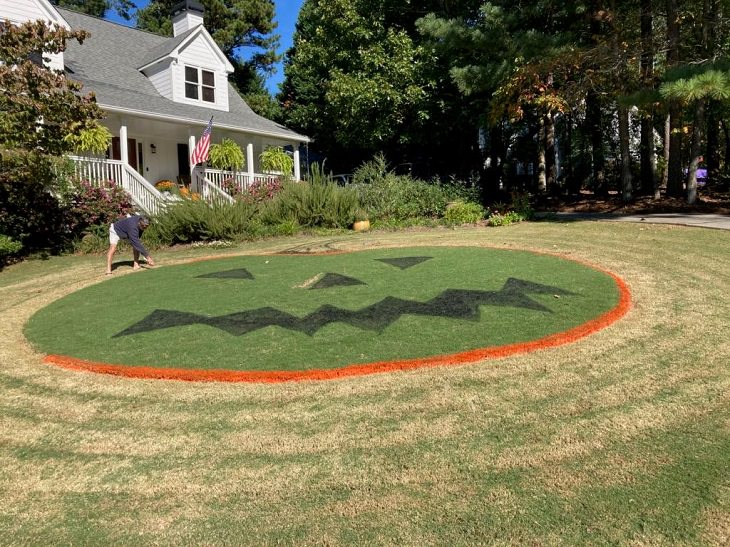 (Reddit)

18. Perhaps the most frightening one of all. Too real.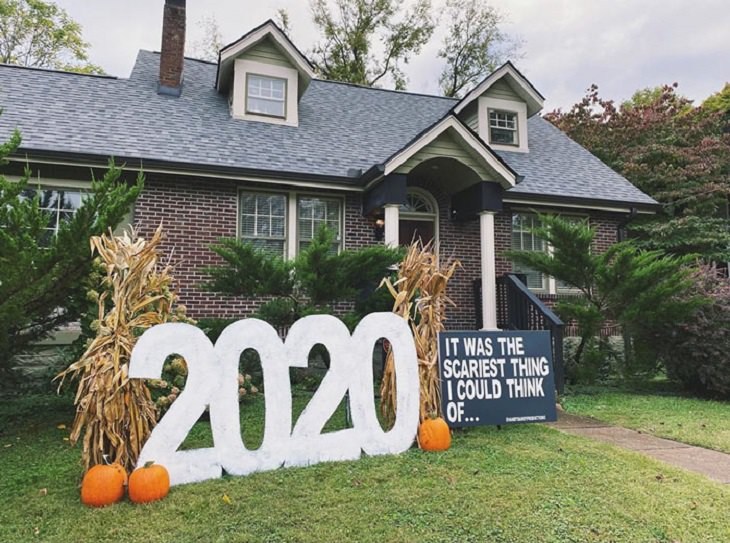 Inspire others this Halloween by sharing these creative designs