Beyond being a groundbreaking artist and iconoclast, Tamara de Lempicka is also a symbol of women's liberation who defied the social conventions of her time in order to pursue her passions and contribute to society.
She was born under the name Tamara Rozalia Gurwick-Gorska in Warsaw in 1898. De Lempicka's family was wealthy, and at the age of 13, she was sent to a boarding school in Lausanne, Switzerland. However, she quickly dropped out in favor of touring Italy with her grandmother. That trip helped fuel her interest in art. After her parents' divorce, she moved to Saint Petersburg where she fell in love with and wed Tadeusz Lempicki, a prominent lawyer. The Russian Revolution caused the couple to flee to Copenhagen, then London, and finally to Paris.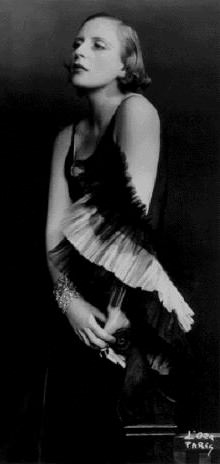 The Paris Beginnings
De Lempicka made the decision to become a painter in 1919, after the birth of her daughter Maria Krystyna. She began her studies at Académie de la Grande Chaumière with Maurice Denis, and then with André Lhote. The latter would prove to have a great influence on her style. Artistically, de Lempicka condemned the impressionist painters of her time, believing them to paint with "dirty" colors. She wanted her own style to be "clean" and elegant so she utilized vivid clear colors and polished lines. She formed her own style rather quickly; described by Lhote as "soft cubism" while Dennis referred to it as "synthetic cubism".​
In 1925 de Lempicka exhibited her work at two major venues - the Salon des Tuileries and the Salon des Femmes Peintres. This event was an important breakthrough for the artist, as her paintings were seen by numerous journalists from international fashion magazines and her work began to gain popularity.
Related: 34 Paintings Made By Picasso From Different Eras of Art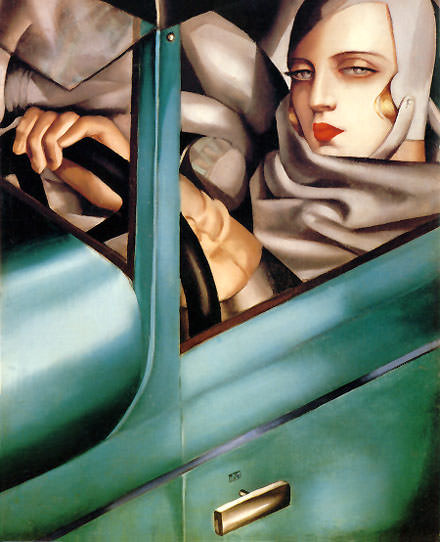 Autoportrait (also known as Tamara in a Green Bugatti), 1929, oil on canvas, Image Source: Flickr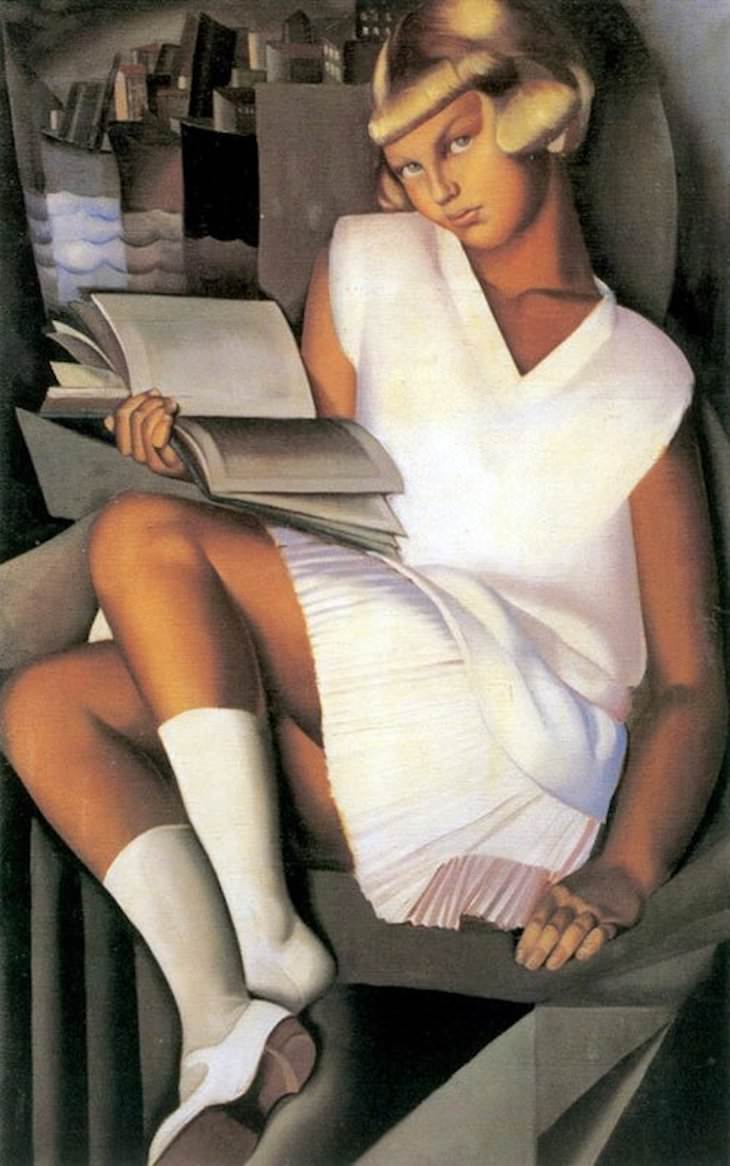 Kizette in Pink, 1926, oil on canvas, Image Source: Flickr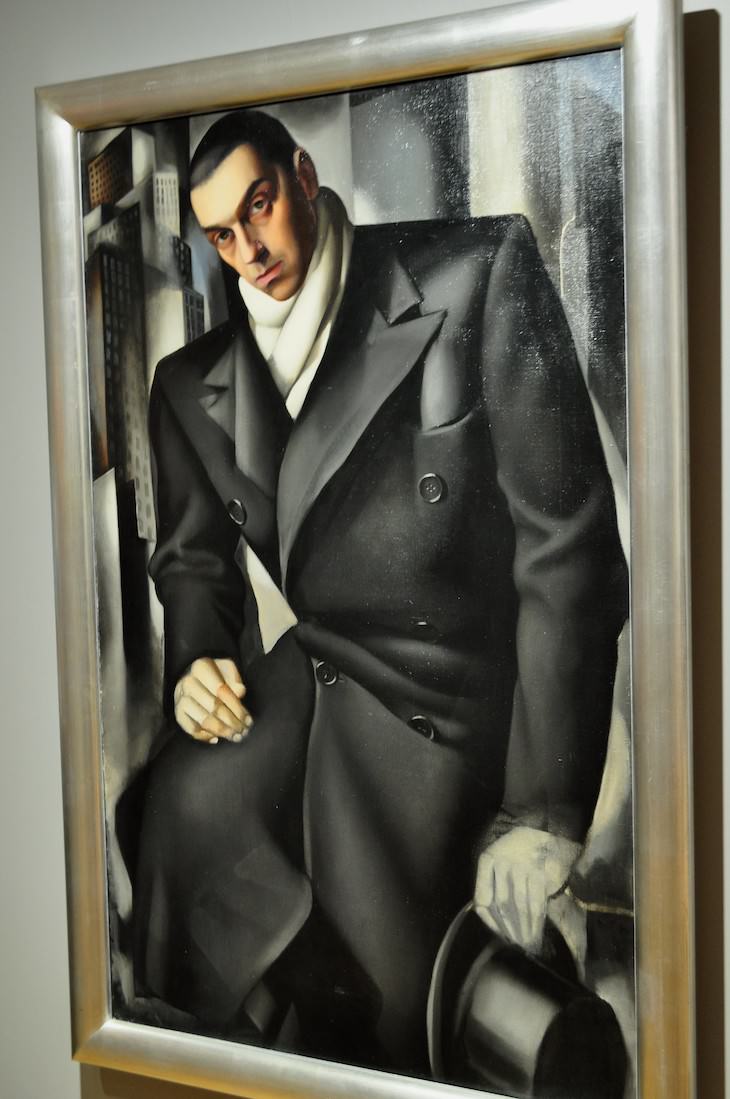 Portrait of Tadeusz Lempicka, 1928, oil on canvas, Image Source: Flickr
The Roaring 20s
The 1920s are seen as De Lempicka's hay day. It was a period of transition when formal social structures merged with wild fantasies of the future. De Lempicka fit perfectly into that niche - she combined traditionalist portraiture with advertising techniques, photographic lighting, and backgrounds of urban architecture.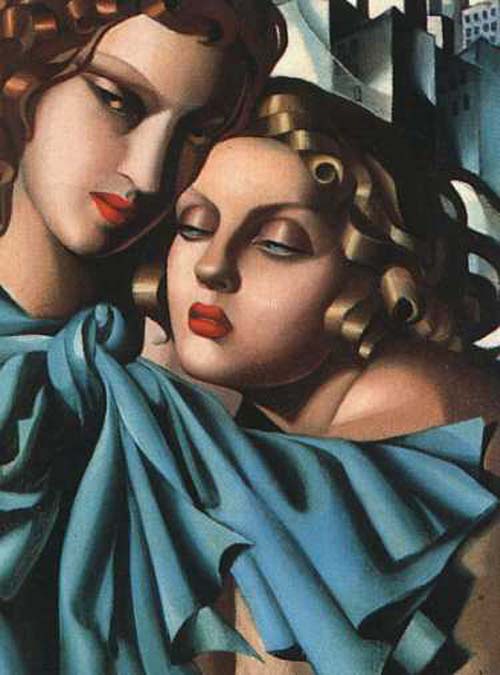 The Girls, 1930, oil on canvas, Image Source: Flickr
She began winning awards for her art and received constant commissions from the French elite. She eventually divorced Tadeusz Lempicki and became the mistress of the baron of former Austro-Hungarian Empire Raoul Kuffner. By 1929 she painted one of her best-known works - Autoportrait, also known as Tamara in a Green Bugatti. This depiction of herself placed at the steering wheel of a luxurious Italian race car expresses the liberation some women were experiencing at the time, as well as the consumerist culture that was prevalent in the inter-war period.
Her career reached its peak in the 1930s when she hosted a successful show at the Carnegie Institute of Pittsburgh. Shortly thereafter, she was commissioned to paint portraits for King Alfonso XIII of Spain and Queen Elizabeth of Greece. In 1934 she married Baron Kuffner and together they fled to the US following the outbreak of World War II.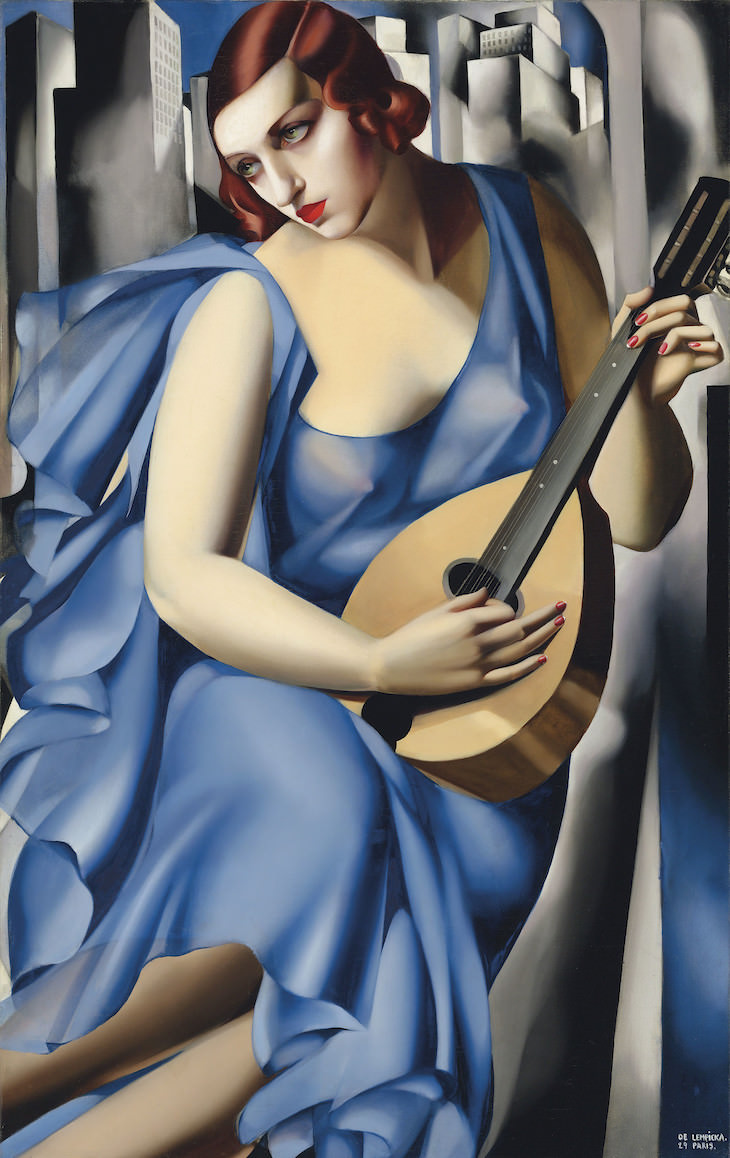 Blue Woman with a Guitar, 1929, oil on canvas, Image Source: Flickr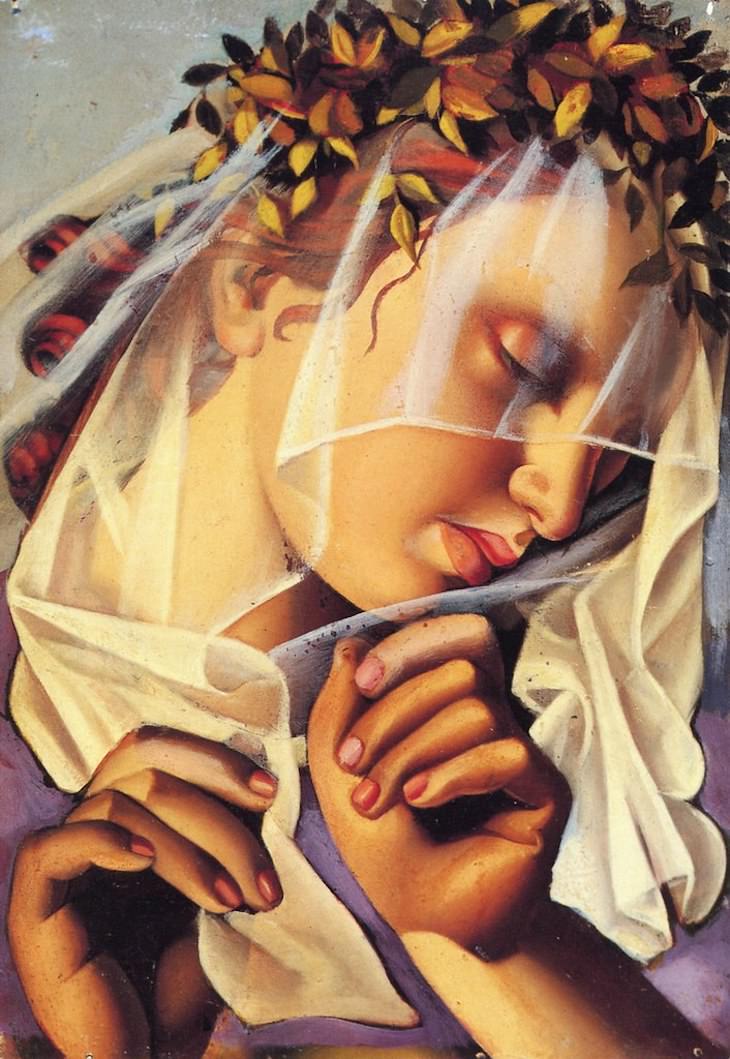 Woman with a Garland of Flowers, Image Source: Flickr
World War II and Beyond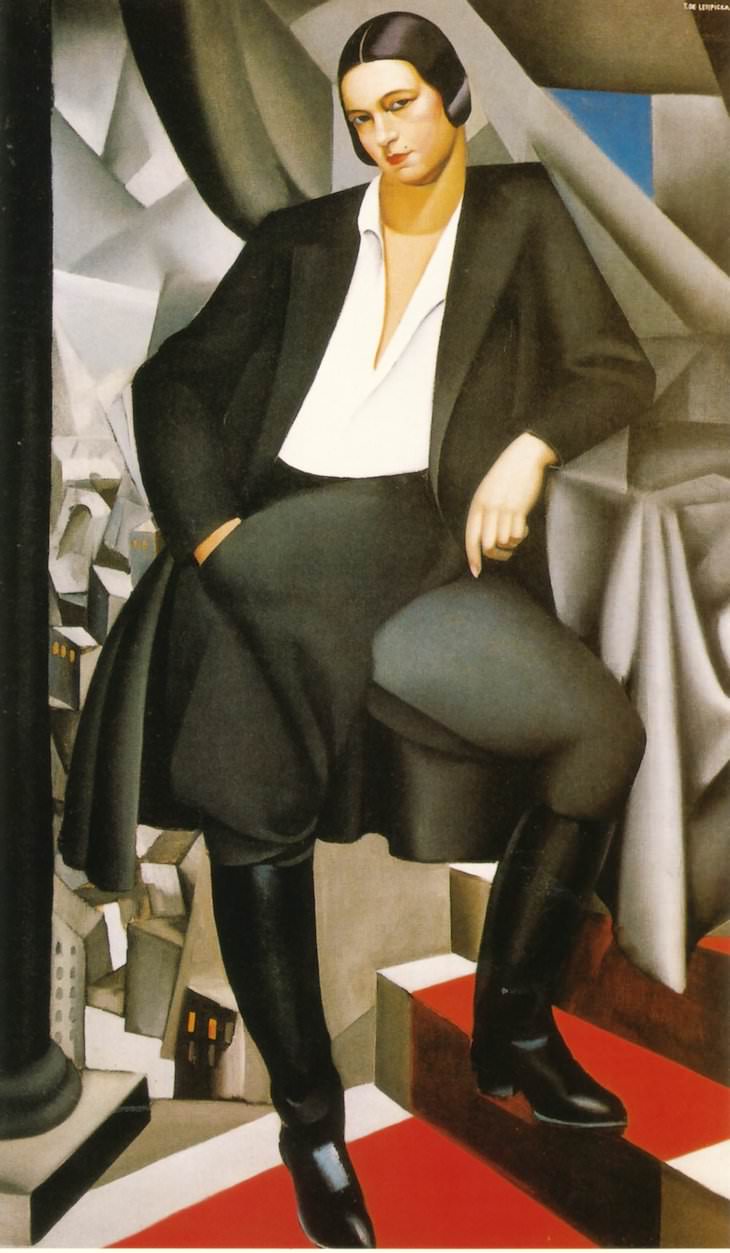 Portrait of Duchesse de la Salle, 1925, oil on canvas, Image Source: Flickr
De Lempicka and her husband first settled in Beverly Hills and later relocated to New York City. She hosted numerous shows but did not attain the heights of success she hoped for. She also received far fewer commissions for society portraits as her art deco style became outdated in the period of modernism and abstract expressionism. After the death of her husband, Baron Kuffner in 1963 she officially retired from her life as a professional artist. She ultimately moved to Cuernavaca, Mexico where she died in her sleep in 1980.
While she experienced numerous periods of turmoil in her life, de Lempicka is one of the most influential and unique artists of the 20th century. Recently, in 2019, her painting Le Tunique Rose (Pink Dress) sold at a Sotheby's auction for a record $12 million.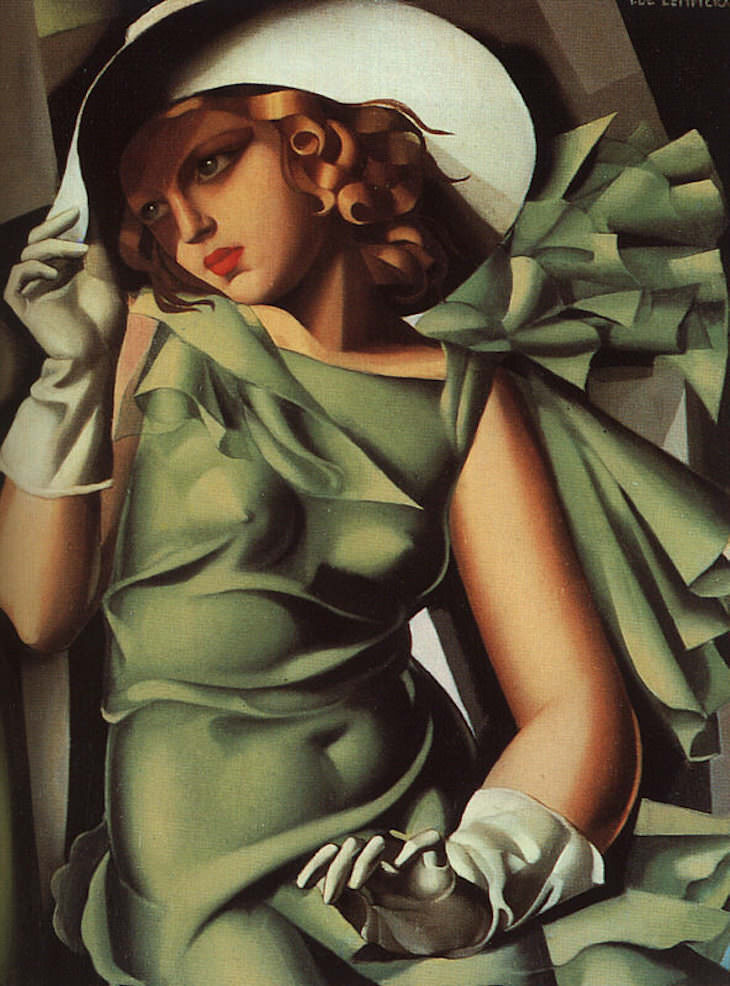 Young Lady with Gloves, 1929, oil on canvas, Image Source: Flickr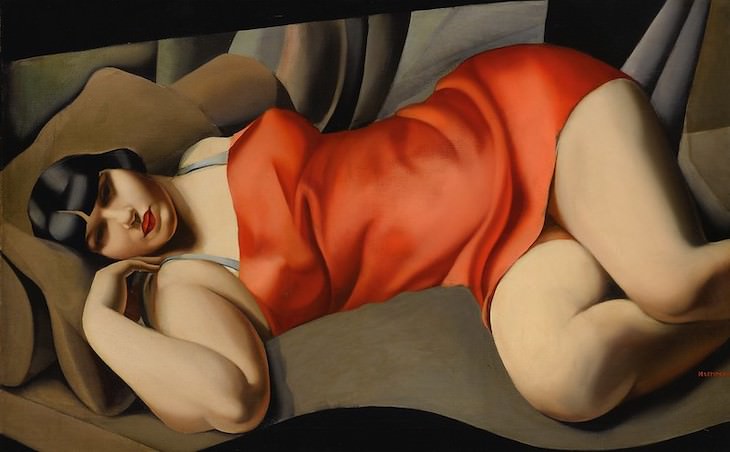 Pink Dress, 1927, oils on canvas, Image Source: Flickr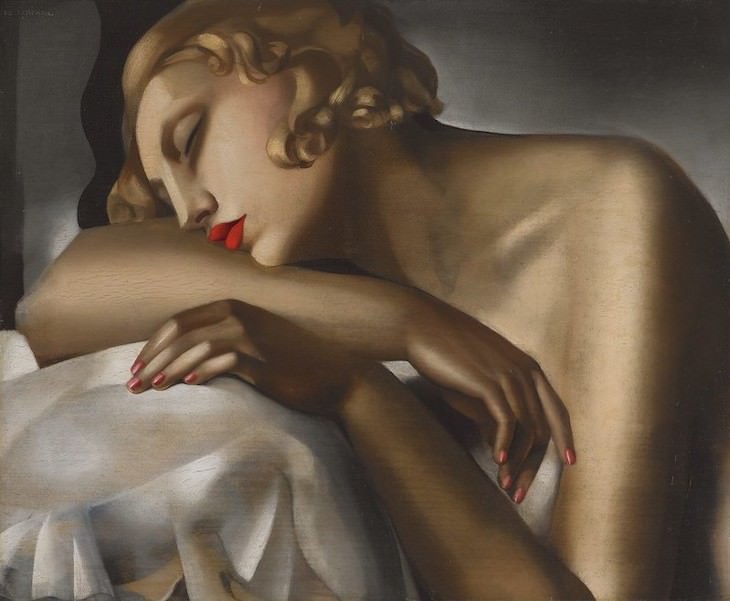 The Sleeper, 1930, oil on panel, Image Source: Flickr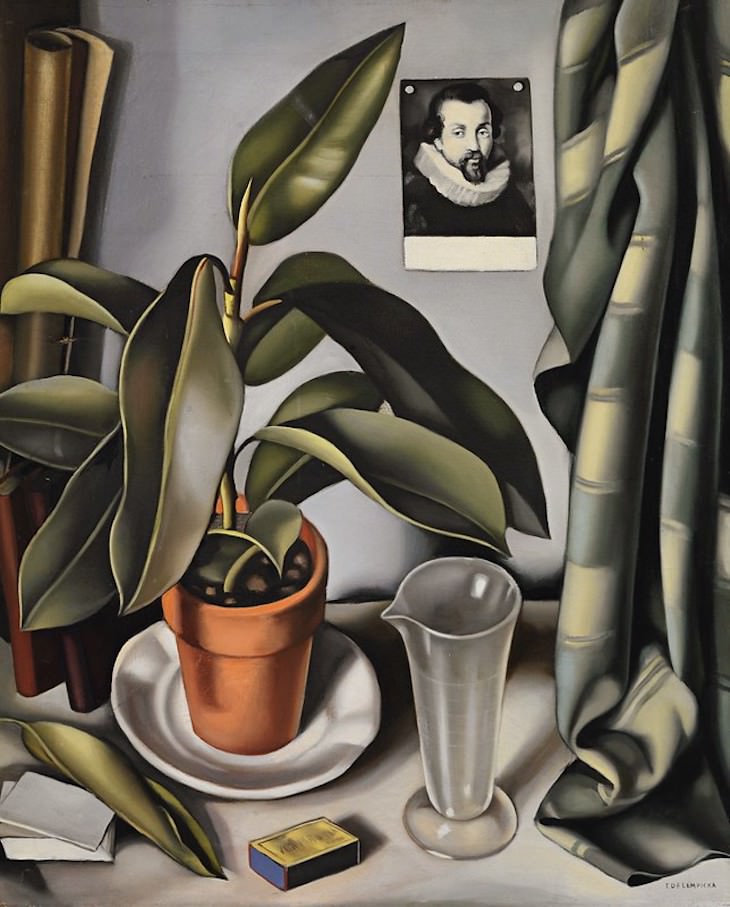 Fleshy Plant and Vial, 1941, oil on canvas, Image Source: Flickr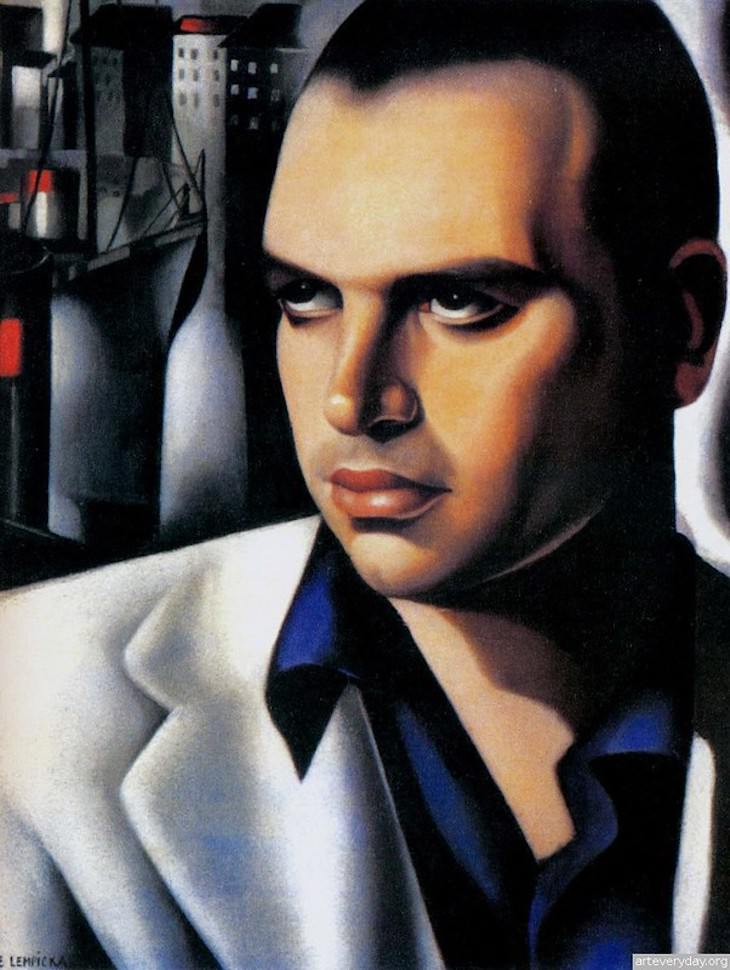 Portrait of Count Vettor Marcello, 1933, oil in canvas, Image Source: Wikipedia Commons
Share this article with other art lovers!