Jacqueline Kennedy Onassis was born under the name Jacqueline Lee Bouvier, on July 28, 1929. Before becoming the wife of John F. Kennedy and the First Lady of the United States, she was a reporter-photographer at the Washington Times-Herald, and notably covered the coronation of Elizabeth II in 1952. In 1952, Jacqueline met Kennedy who was then a popular congressman from Massachusetts, and two years later, on September 12, 1953, the couple got married.
When Kennedy was elected in 1960, Jacqueline became the youngest First Lady in 80 years, at the age of 31. But she wasn't outstanding just because of her age. During her short time at the White House, Jackie Kennedy became one of the most popular first ladies. She was admired for her fashion sense, facility in language, and beauty. Parents named daughters after Jacqueline, and even the president once jokingly introduced himself to reporters as "the man who accompanied Jacqueline Kennedy to Paris" (alluding to the immense popularity of his wife during their tour in France in 1961).
Of course, one cannot talk about Jacqueline, and not mention the tragedy of John F. Kennedy's assassination. She oversaw the late president's funeral, using many of the details of Abraham Lincoln's funeral a century earlier. Her quiet dignity and the sight of her two children standing beside her at the funeral are well remembered and brought a wave of appreciation from all over the world.
Following Kennedy's funeral, Jacqueline and her two children disappeared from the public eye. She remarried in 1968, to Aristotle Onassis. On May 19, 1994, Jacqueline Kennedy Onassis died at the age of 64. Her elegance, grace, and inner strength are still an inspiration for many to this day. These are some of the former First Lady's most memorable words.
1. "I want to live my life, not record it."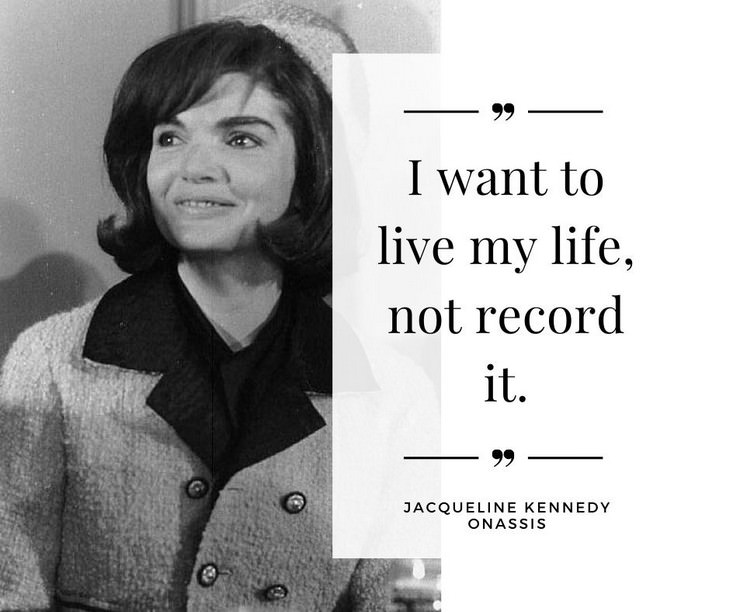 2. "We should all do something to right the wrongs that we see and not just complain about them."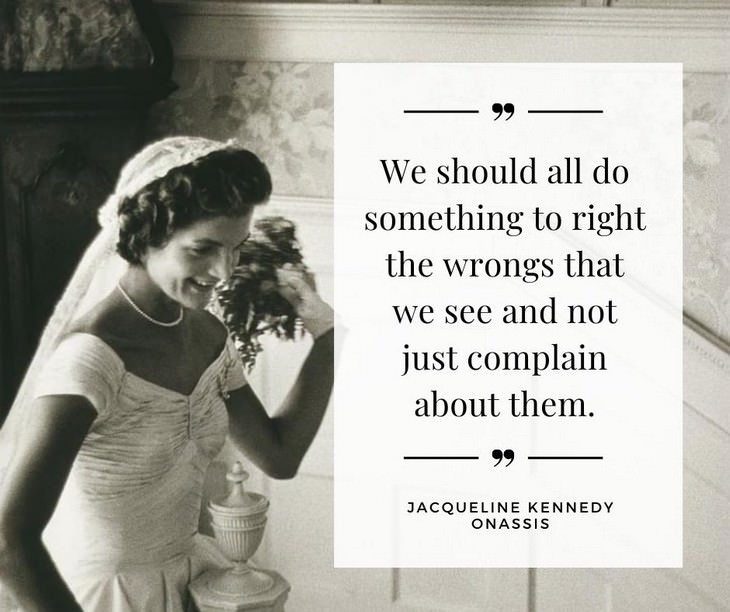 3. "If you cut people off from what nourishes them spiritually, something in them dies."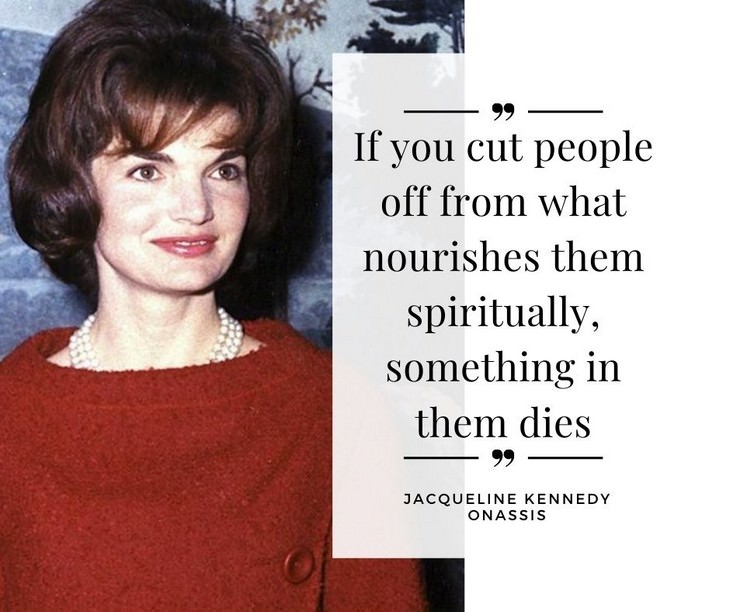 Related: Get Inspired by Princess Diana's Memorable Quotes
4. "You cannot separate the good from the bad. And perhaps there is no need to do so, either."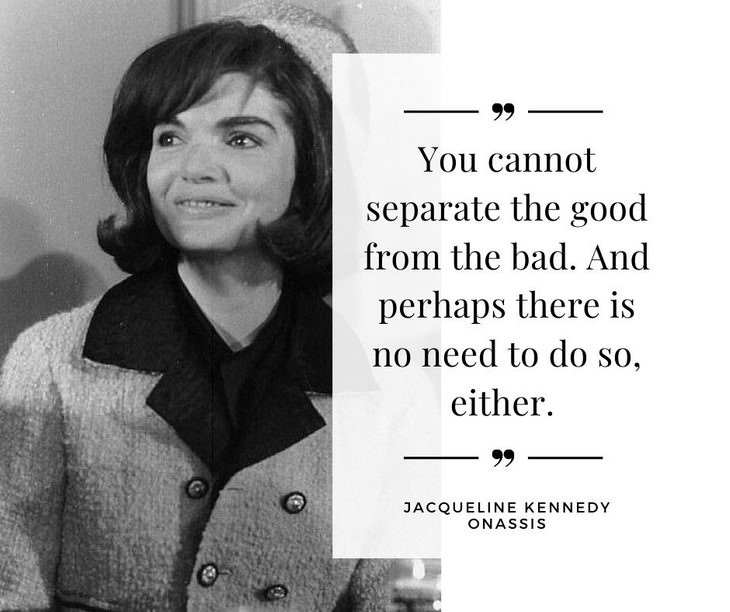 5. "One man can make a difference and every man should try."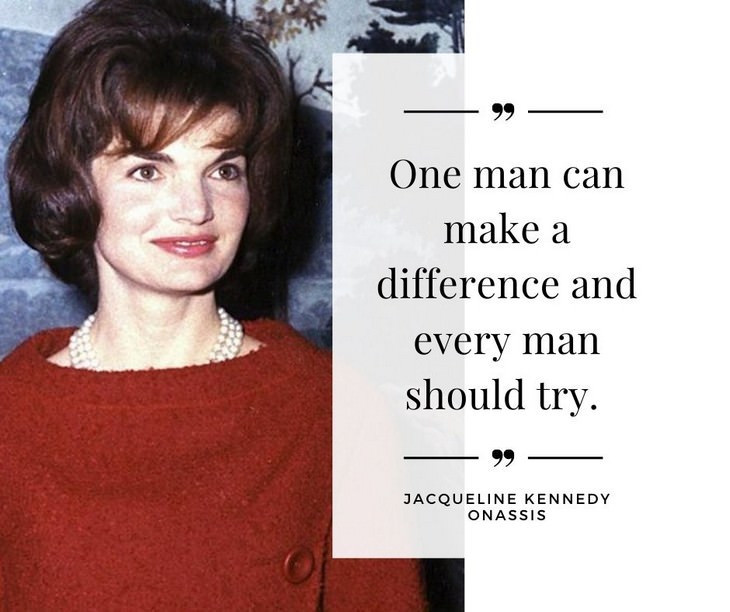 6. "One must not let oneself be overwhelmed by sadness."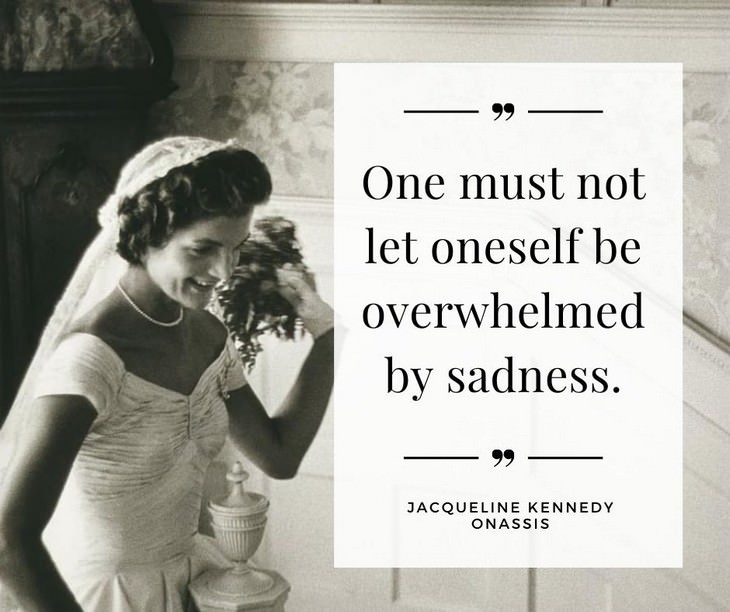 7. "Once you can express yourself, you can tell the world what you want from it... All the changes in the world, for good or evil, were first brought about by words."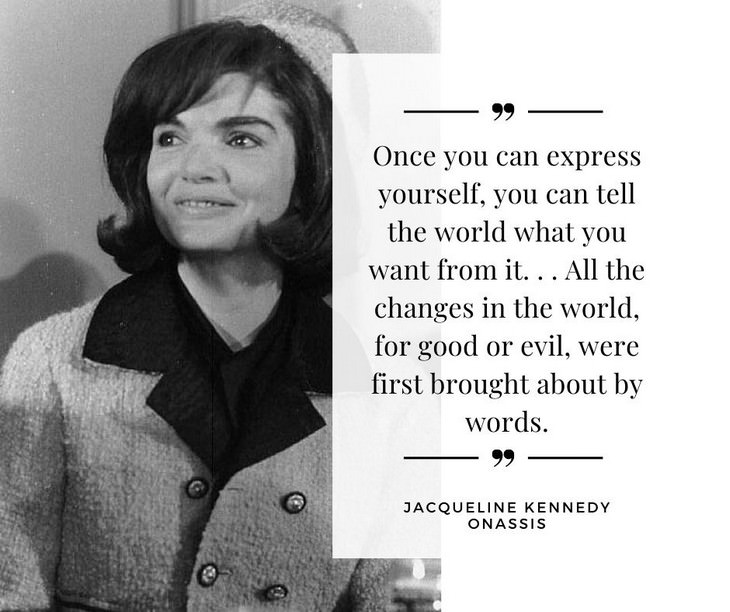 8. "A great goal in life is the only fortune worth finding."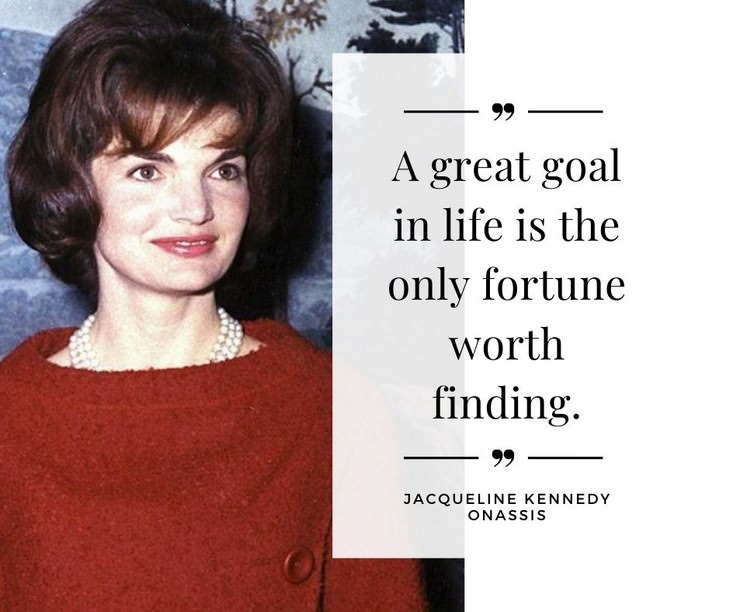 9. "There are many little ways to enlarge your child's world. Love of books is the best of all."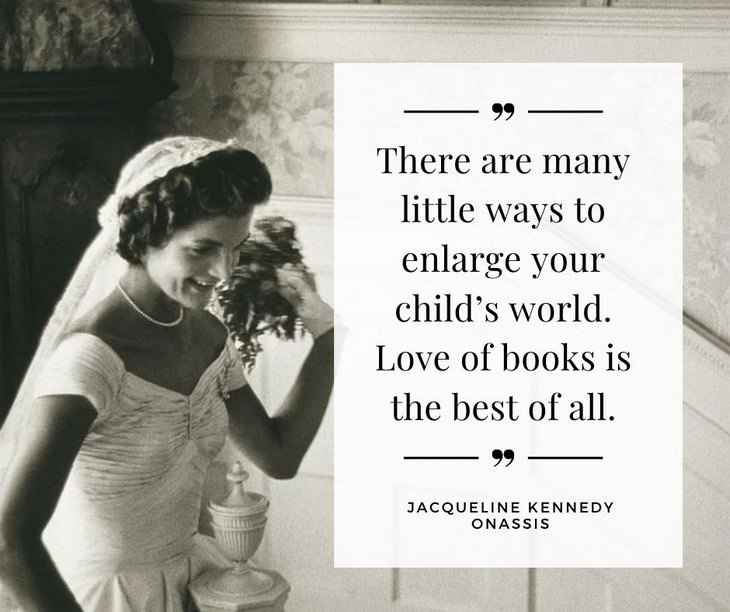 10. "Even though people may be well known, they hold in their hearts the emotions of a simple person for the moments that are the most important of those we know on earth: birth, marriage, and death."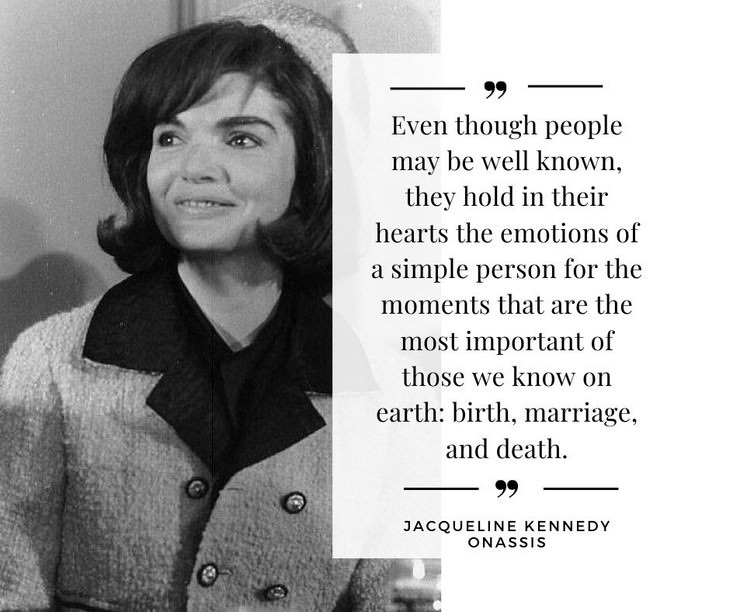 Share these inspiring words with friends and family