What if we told you we have the perfect fruity fall treat that will instantly upgrade your toast, oatmeal, sandwich, or even chicken? We're talking about apple butter, and we even have the perfect recipe for it. To avoid any confusion, it's important to note that apple butter is not an actual variation of butter. It's homemade applesauce that has been cooked longer, which intensifies the flavor and gives it a caramelized color.
It is then pureed for a super-smooth texture, which all results in a concentrated, creamy, and smooth spread. This recipe yields about 6 cups of apple butter and will last for about a month in the refrigerator and up to 6 months in the freezer. It's fairly easy to make, too, so don't hesitate to give it a try!
Ingredients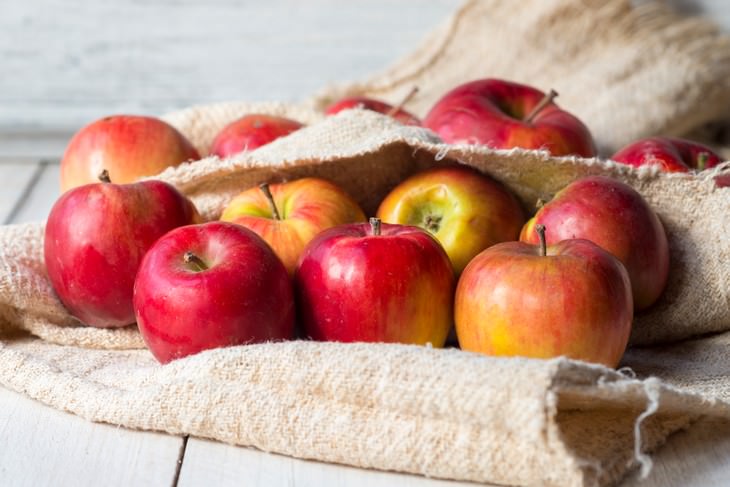 6½ pounds (about 12) apples

1 cup granulated sugar

1 cup light brown sugar

1 tablespoon ground cinnamon

½ teaspoon ground nutmeg

¼ teaspoon ground cloves

¼ teaspoon salt

1 tablespoon vanilla extract



Directions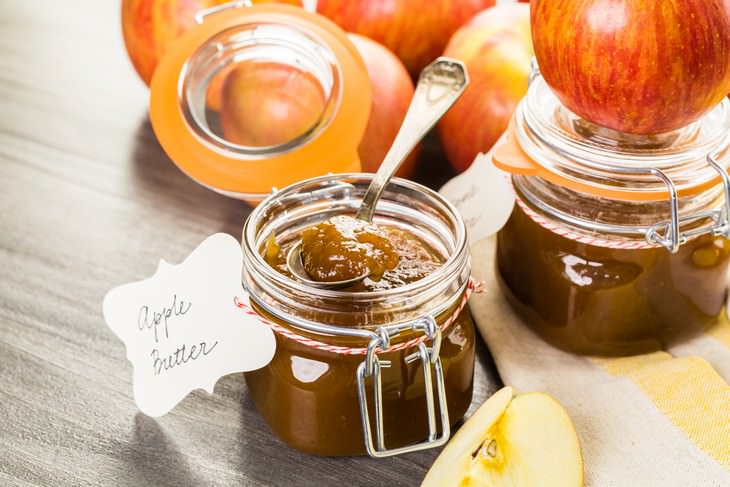 Peel, slice, and core the apples. Then place the apples in a slow cooker.

In a medium bowl, whisk together the sugars, cinnamon, nutmeg, cloves, and salt. Sprinkle over the apples and stir gently to combine. Cook on low heat for 10 hours.

Stir in vanilla extract, breaking up any large chunks of apples that remain. Cover and cook for an additional 2 hours.

Remove cover and use an immersion blender to puree the apple butter until completely smooth. Alternately, you could puree in batches in a food processor or regular blender.

Allow the mixture to cool to room temperature, then spoon into jars and store in the refrigerator or freezer.
​Share this delicious treat with family and friends!