Cats are creatures of class and dignity. They raise their heads high as they walk, moving and living with absolute grace, poise, and majesty... Ha! Just kidding. While cats certainly do enjoy their graceful moments, any cat parent knows that these goofy furballs often have a difficult time just figuring out which direction to walk in. You can leave them alone for two minutes and come back to find their bowls resting neatly on their heads, with food pellets rolling across the floor. Some owners have come home to catch their cats in the midst of the oddest, strangest acts. They decided to share these photos and a question shared by all cat owners..... What the heck is wrong with my cat today?
1. "I don't know how this happened… But I am becoming one with the couch."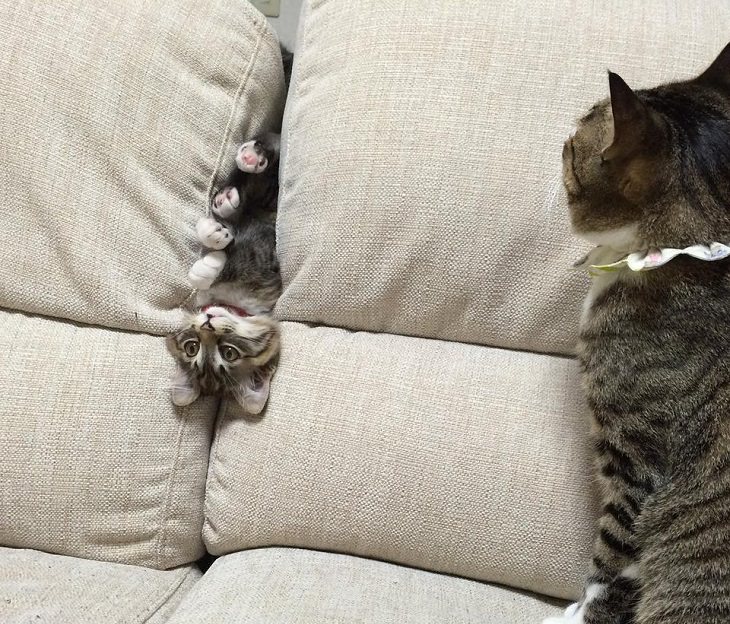 (Reddit)
2. "Is this not how one hydrates oneself?"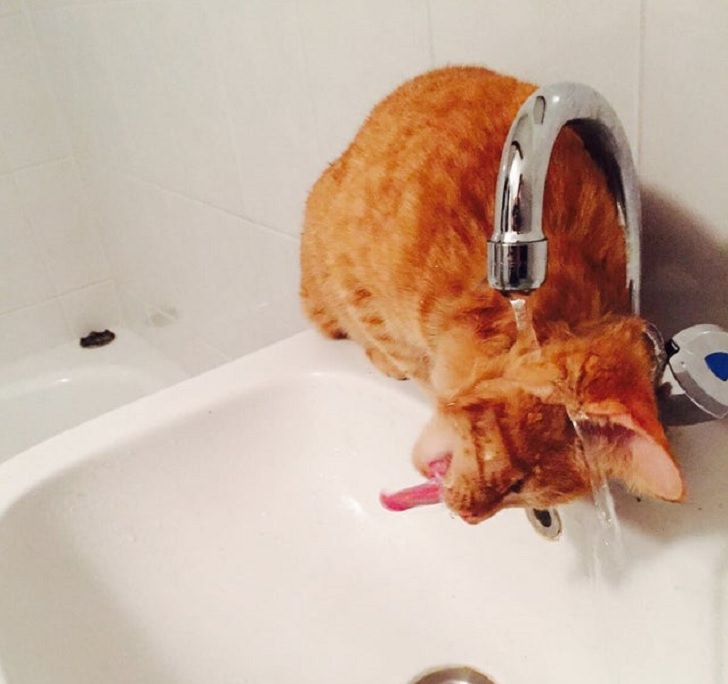 (Reddit)
3. How was the ham so precisely placed?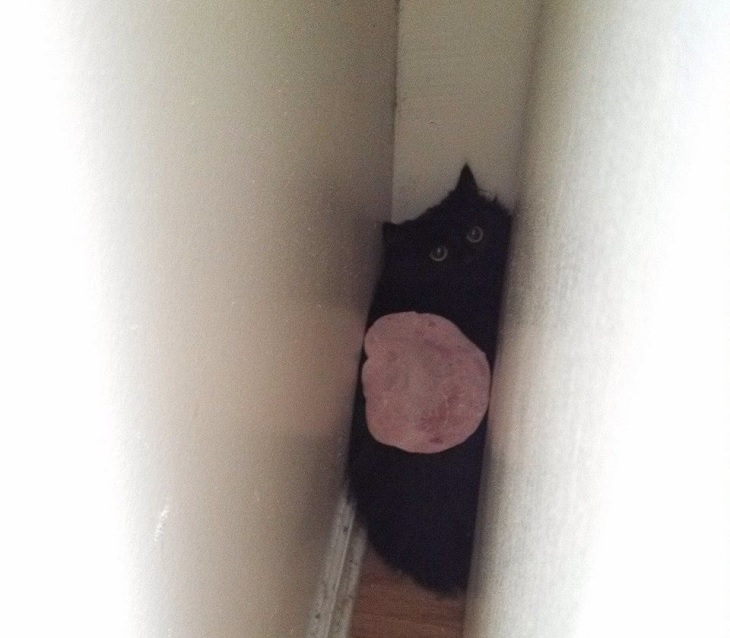 (Reddit)
4. Her curiosity will disappear when she discovers those knobs turn.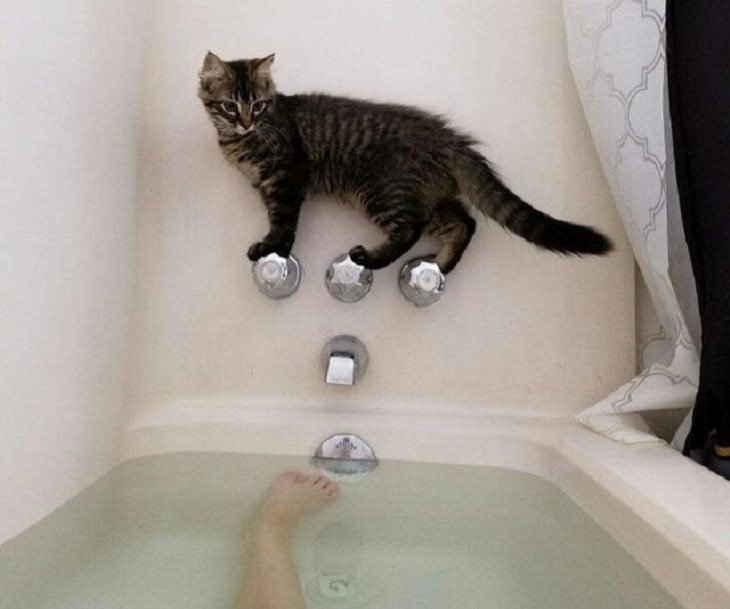 (Reddit)
5. "It seemed like a good idea at first."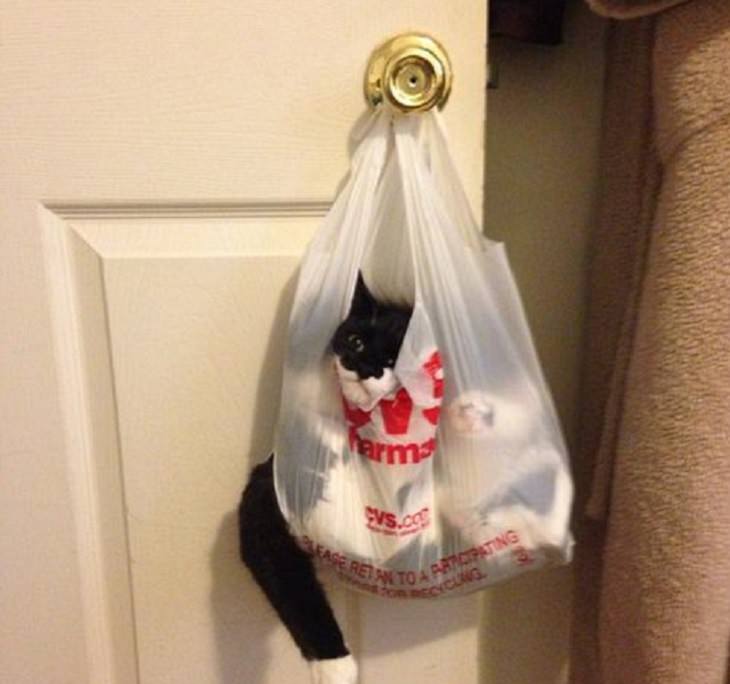 (Reddit)
6. "Oh, you said I was a cat… With a 'c'. My mistake!"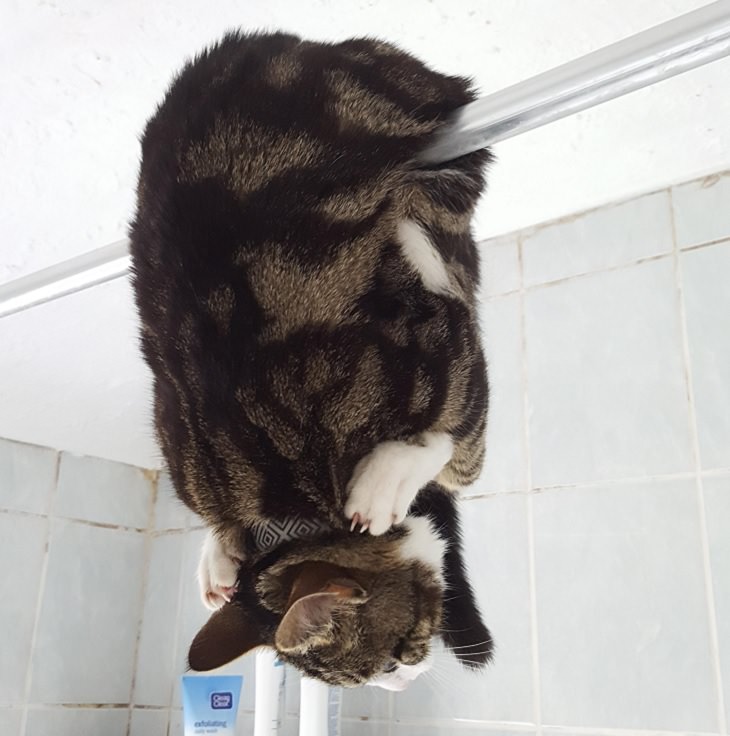 (Imgur)
7. He didn't want to pick any one tree to climb.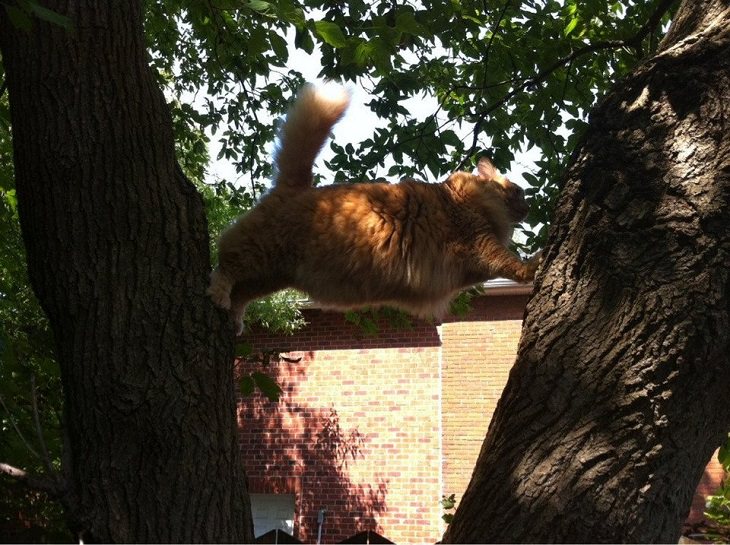 (Reddit)
8. When your cat wedges its face in a roll of duct tape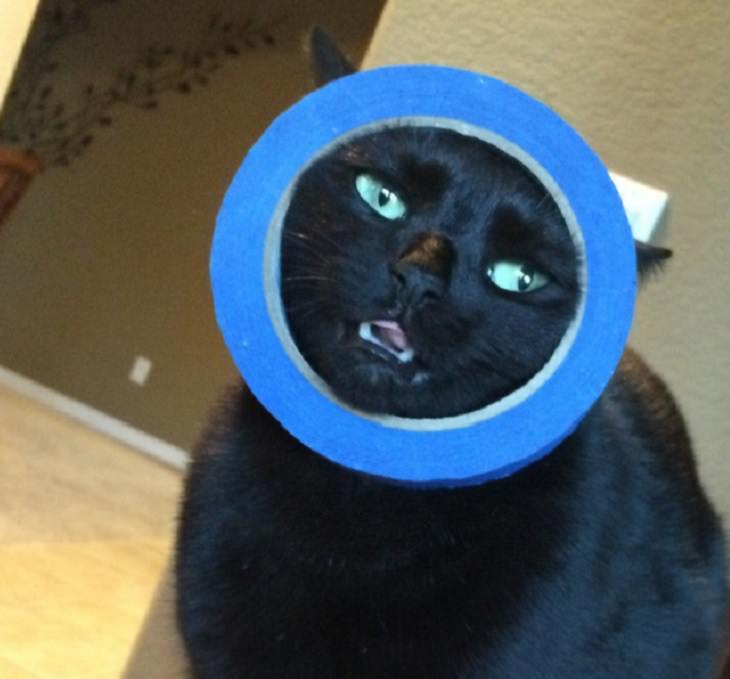 (Reddit)
9. The little guy thinks he's James Bond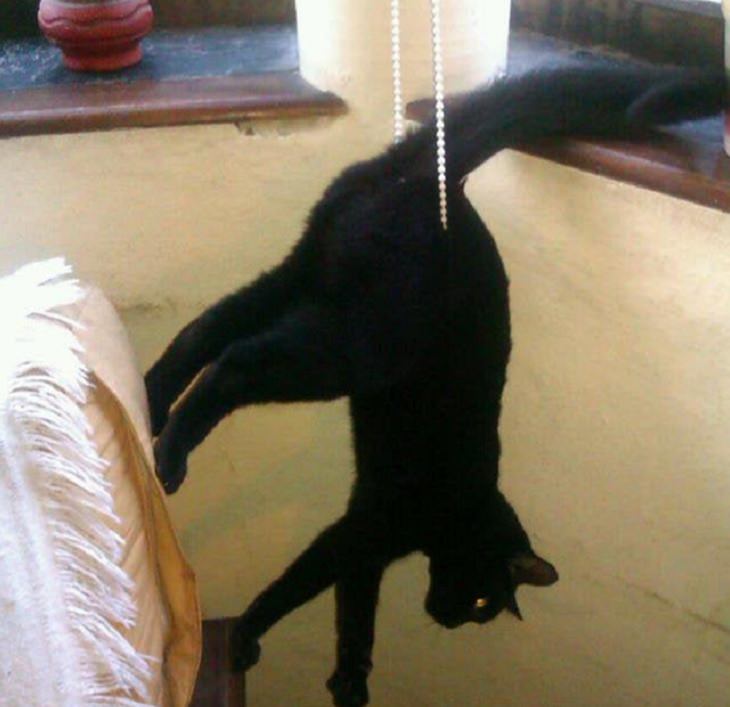 (Reddit)
10. He's trying to evolve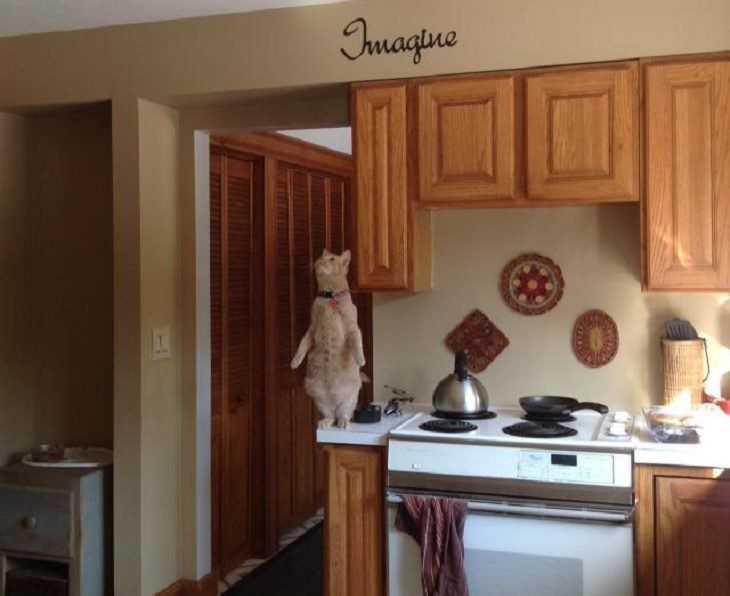 (Reddit)
11. Another good idea gone wrong?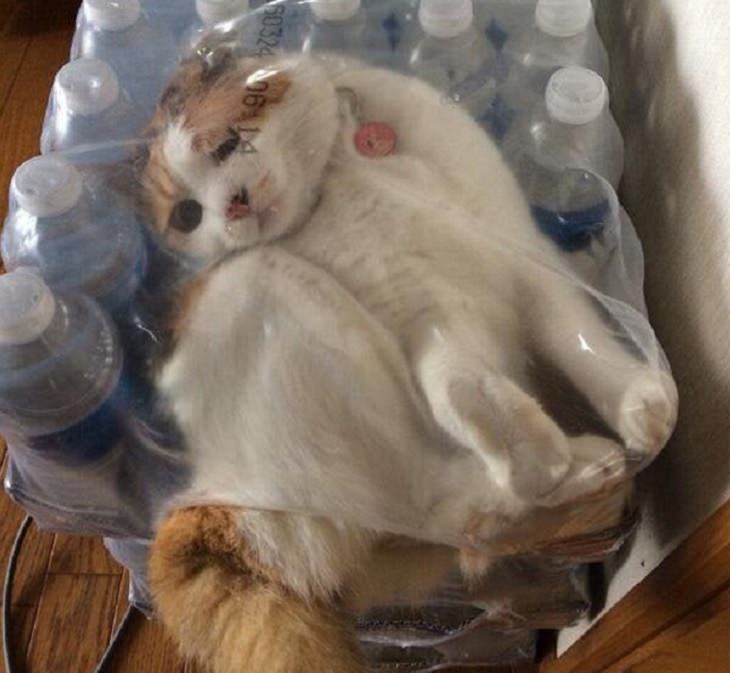 (Reddit)
12. I think he's training to be a gymnast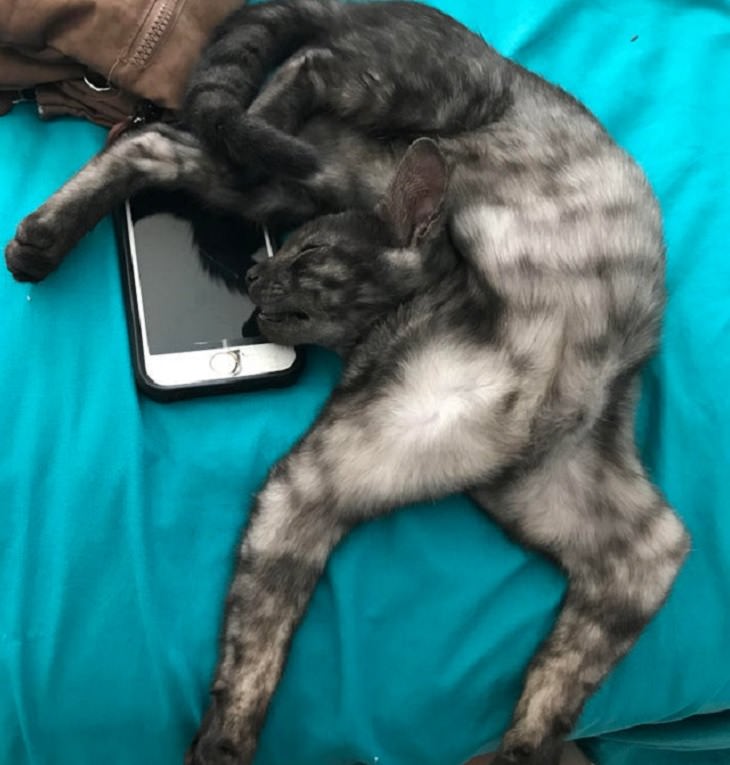 (Reddit)
13. My cat goes full starfish when he eats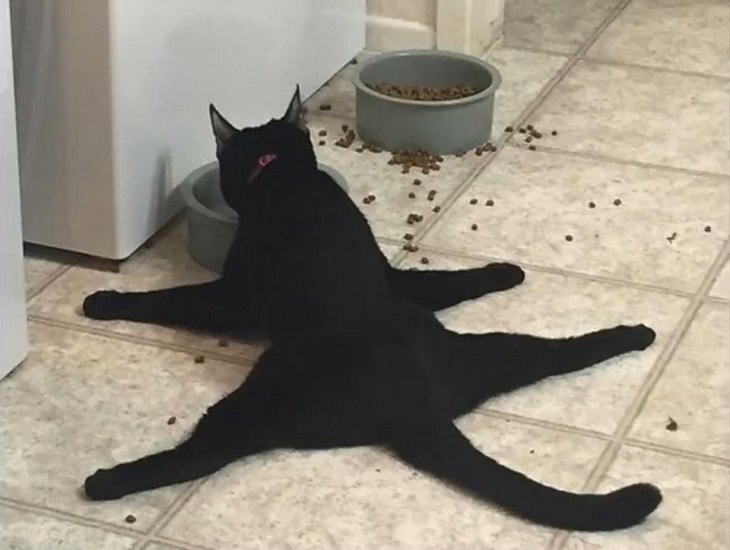 (Reddit)
14. Yet another cat emulating and emoji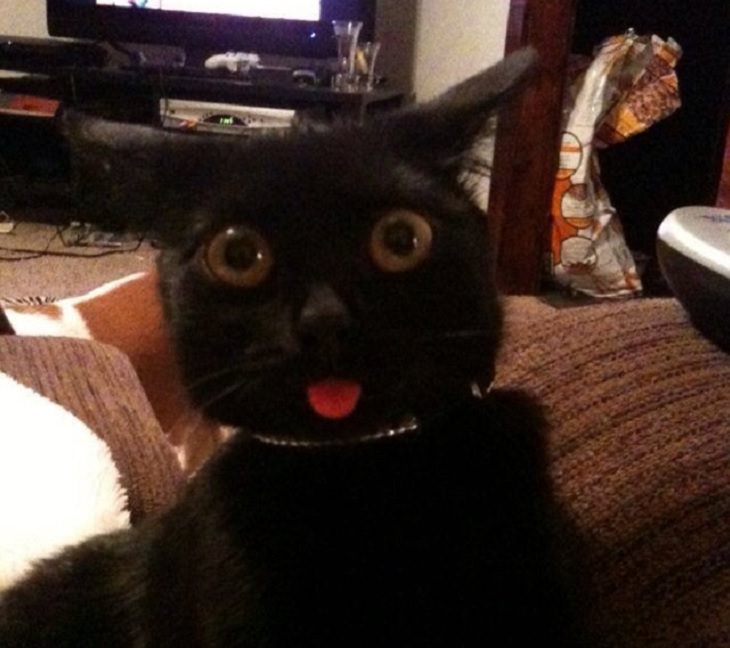 (Reddit)
15. "It's fine, mom. I'll land on my feet."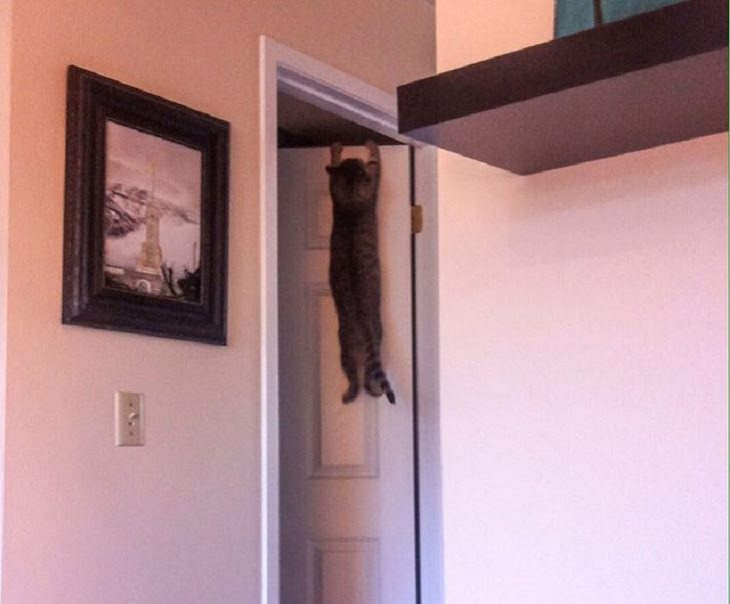 (Reddit)
16. Turning a scratching post into a stretching post. Genius.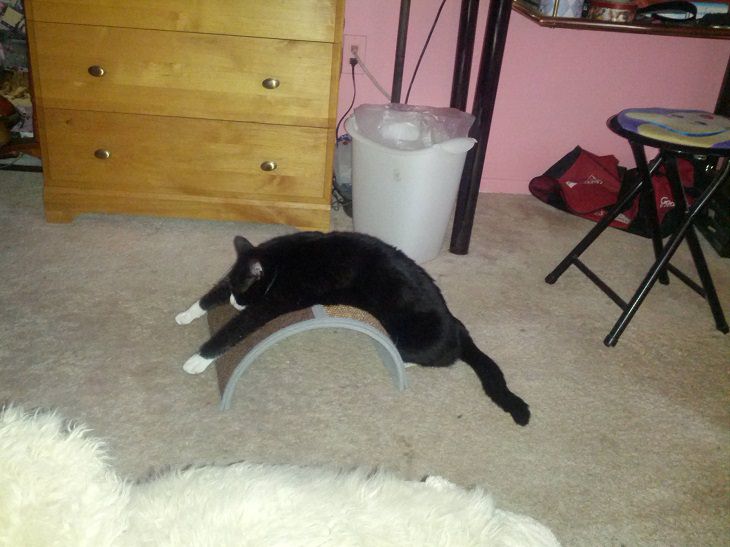 (Imgur)
17. Nailed it.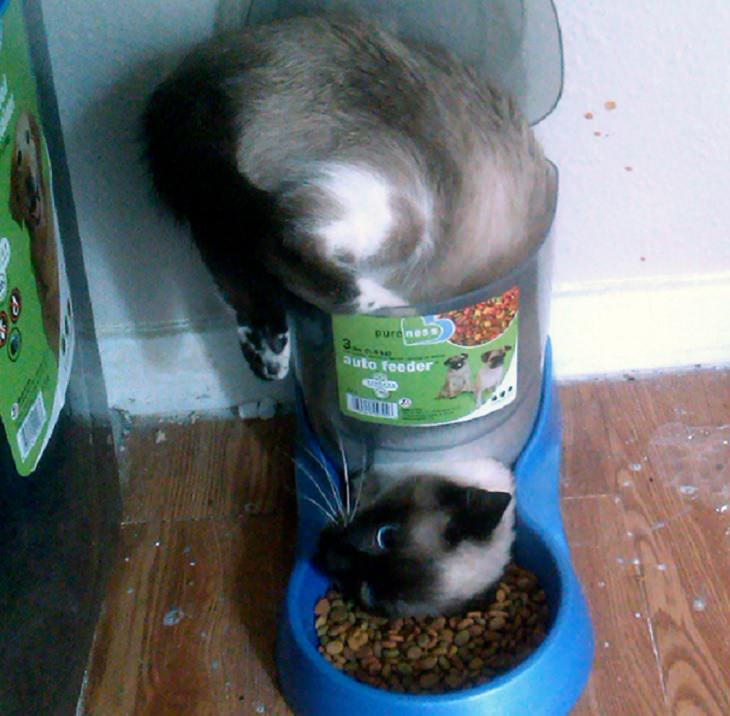 (Imgur)
18. She quickly regretted her decision to escape.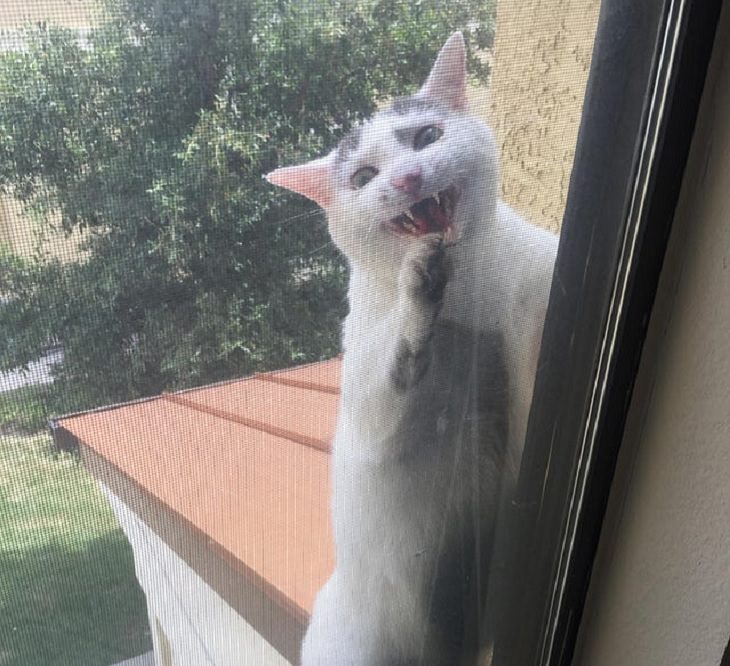 (Reddit)
19. Rainbow cat. Colorful but not too bright.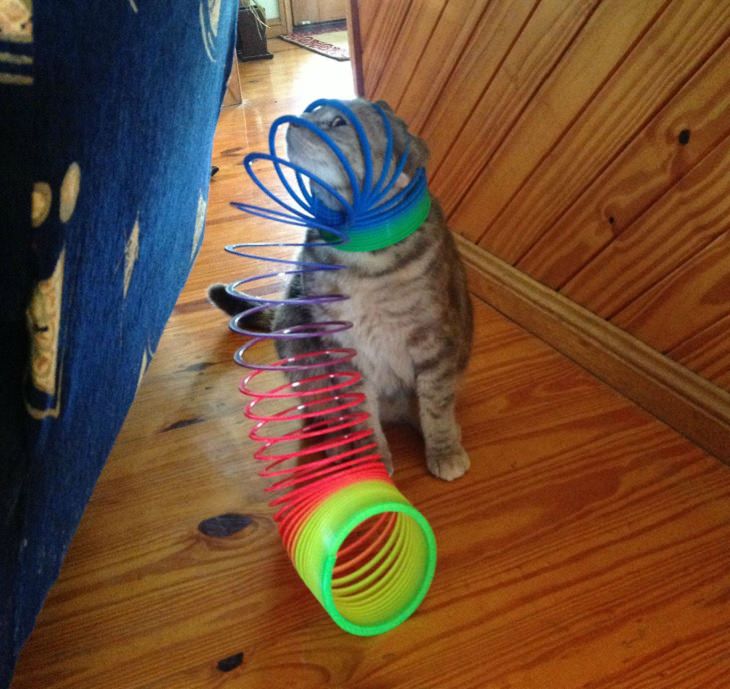 (Imgur)
20. I feel bad for him, but that expression is golden.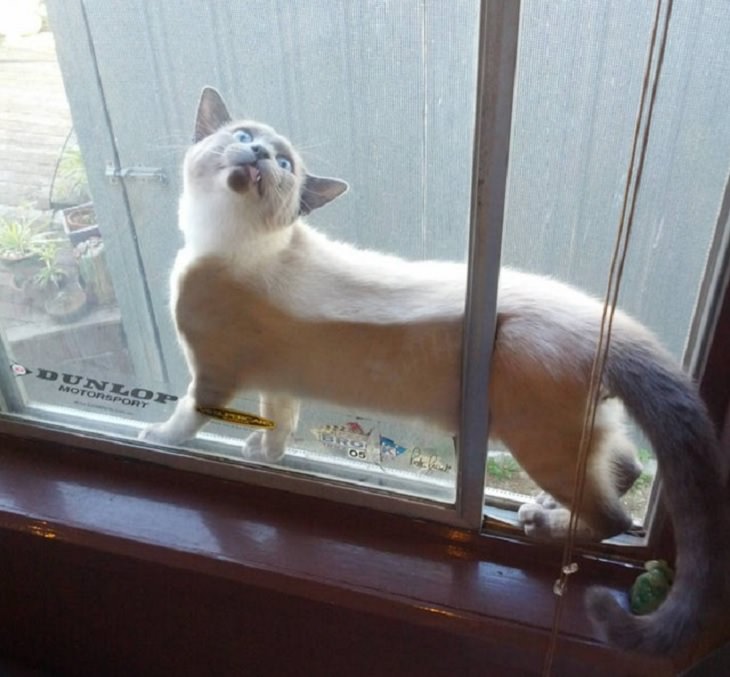 (Reddit)
Share these funny feline moments with anyone in need of a laugh!