1.
White Sands National Monument, New Mexico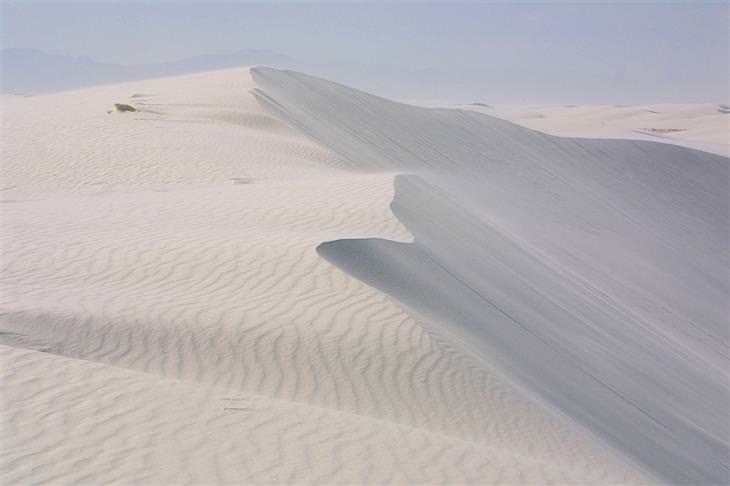 Image Source: Talshiarr / Wikimedia Commons
This landscape of White Sands National Monument has to be seen to be believed - 275 square miles of gypsum dunes creating a majestic otherworldly view. The site is located in the northern Chihuahuan Desert in New Mexico, only 15 miles southwest of Alamogordo. And yet, this amazing natural wonder gets scarce visitors. This might be for the best, as the dunes are in pristine condition and you're sure to get some pretty cool photos if you go.
2. Bear Butte, South Dakota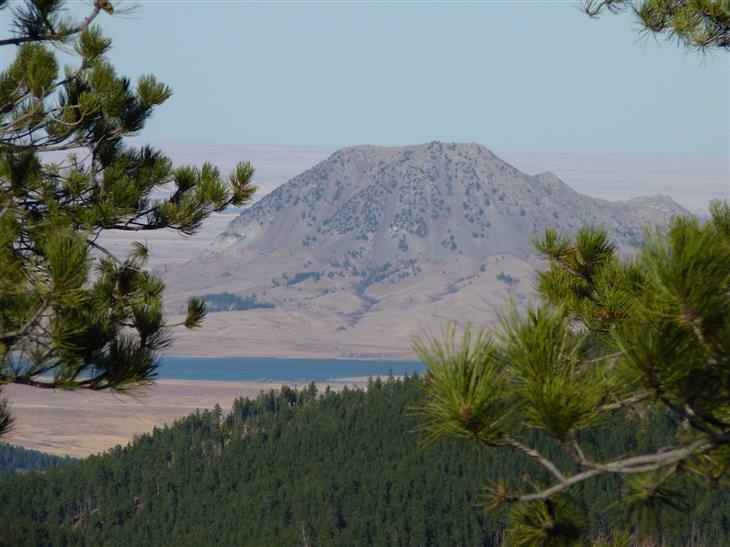 Just an hour north of Mt. Rushmore you'll find Bear Butte. This laccolith (a type of igneous intrusion, causing an uplift in the shape of a dome) is often overshadowed by the nearby massive carving of the forefather's faces, but we must say it's no less impressive and 100% natural. Bear Butte is held sacred by the Lakota, Cheyenne, and other Native Americans who often make a pilgrimage to the site and leave offerings at its slopes.
Related: Admire 15 World-Famous National Parks from Your Home
3. Fort Ticonderoga, New York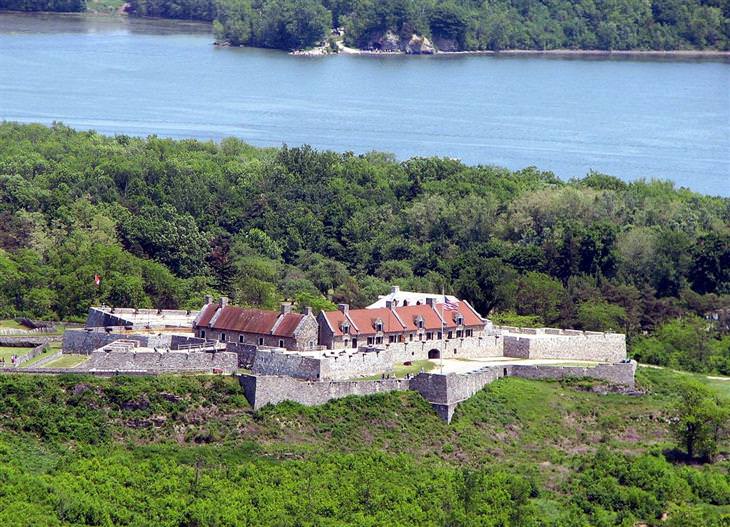 Image Source: Mwanner / Wikimedia Commons
If you're a Revolutionary War buff this one is for you. History lovers often visit the Freedom Trail in Boston and Mount Vernon in Virginia, though all-too-often overlook Fort Ticonderoga in upstate New York. This strategic fort was captured by the Green Mountain Boys, led by Ethan Ellen, in 1775. Interestingly, the infamous traitor Benedict Arnold was instrumental to the Revolutionary soldiers' victory there.
4. Iolani Palace, Hawaii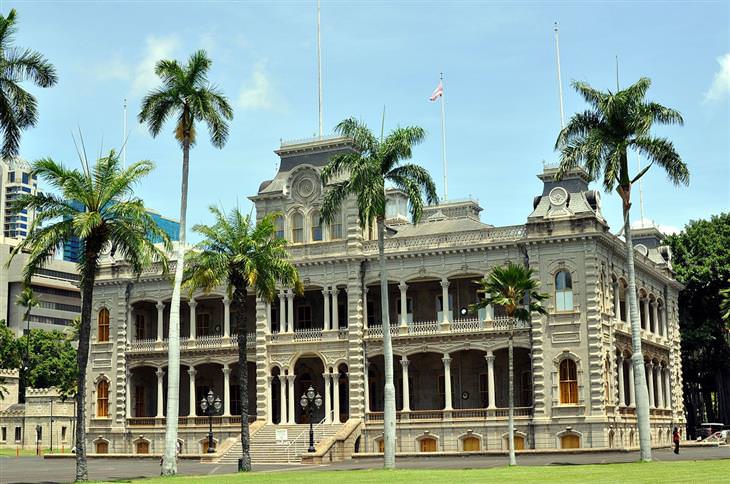 When thinking of Hawaii, the first thing that comes to mind are white sand beaches, sun, and waves. Not so much a palace. However, right in downtown Honolulu you can find the Iolani Palace, the only official royal residence in the US, and an enduring symbol of Hawaiian culture. Visitors can marvel at the splendor of the Iolani Palace. This was once the residence of the last reigning Hawaiian monarchs King Kalakaua and his sister Queen Lili'uokalani until they were overthrown by the Hawaiian Kingdom on January 17, 1893.
5. Misty Fjords National Monument, Alaska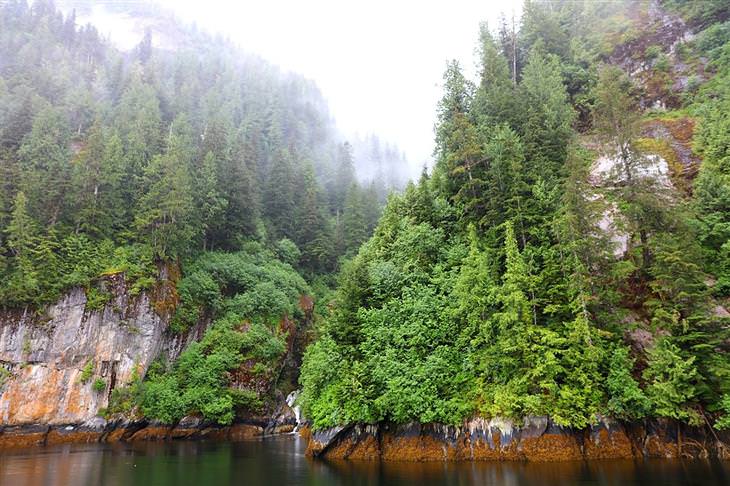 Image Source: Enrico Blasutto / Wikimedia Commons
This breathtaking national park is often overshadowed by the more well known Yellowstone, Yosemite, or Zion national parks. But if you're the outdoorsy nature-loving type, this Alaskan treasure should not be missed.
Misty fjords is more than two million acres of spectacular wilderness, lying just 22 miles east of Ketchikan. Taking its name from the almost constant perspiration in the area, Misty Fjords is covered in thick rainforests that grow on nearly vertical slopes, dramatic waterfalls that end in crystalline lakes, and glacial valleys. Visitors will also find the monument has varied wildlife including mountain goats, sea lions, moose, and brown bears.
6. Alexander Hamilton US Custom House, New York City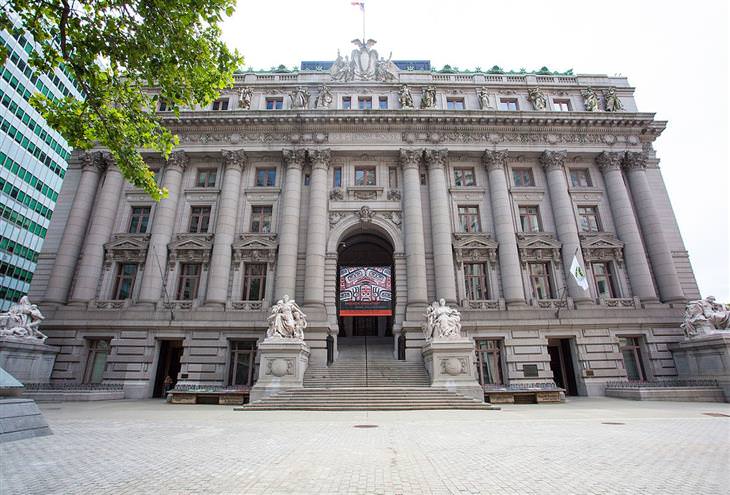 New York City offers such an abundance of things to see and do, it's impossible to cover everything. The next time you're in the city, you might want to check out the largely overlooked Alexander Hamilton U.S. Custom House.
This beautiful Beaux Art Style structure was built in 1907 and housed the United States Customs Service until they moved out in 1974. Today it is home to the National Museum of the American Indian, which offers free admission. This, as well as the unique architecture, are great reasons to visit.
7. Ghost Ranch, New Mexico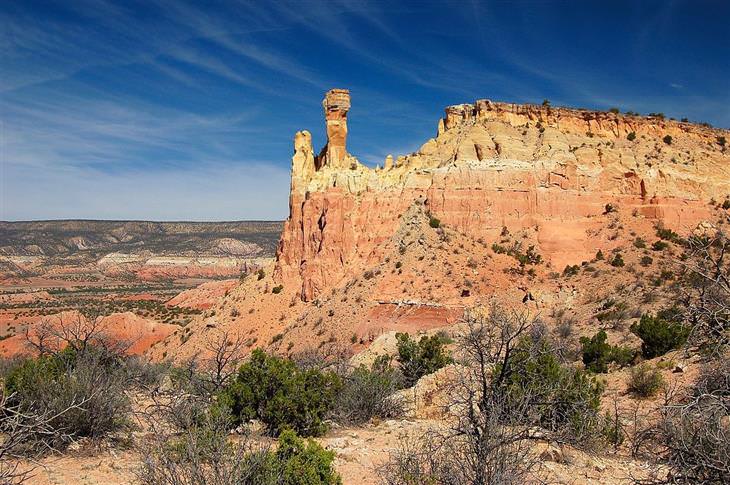 Image Source: Larry Lamsa / Wikimedia Commons
The Ghost Ranch complex is a 21,000-acre retreat near Abiquiú in north-central New Mexico. It is mostly known as the refuge place of the reclusive artist Georgia O'Keeffe. In fact, the Mother of American Modernism derived much of the inspiration for her nature paintings from this very landscape. Ghost Ranch is also known for a remarkable concentration of fossils found in the area.
Related: 10 Hidden Natural Marvels in the USA
8. Buckingham Fountain, Chicago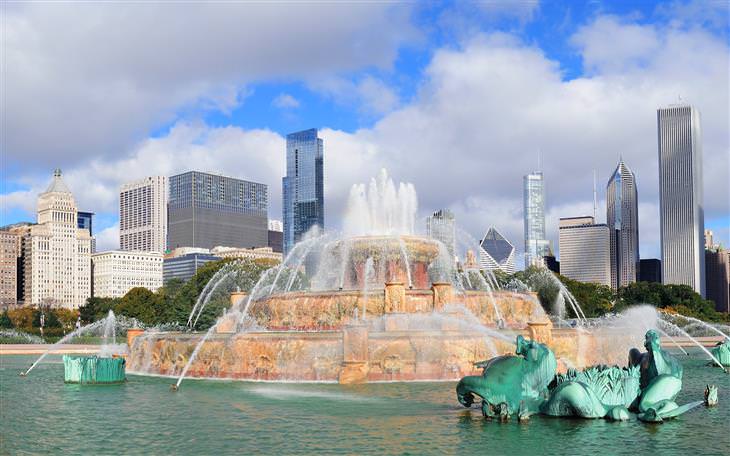 Did you know Chicago is home to one of the largest fountains in the world? Buckingham fountain, located in Grant Park, has nothing to do with the English Palace. It is named after its wealthy benefactor, Kate Buckingham, who dedicated it on May 26, 1927, as a memorial for her late brother, Clarence.
Between April to mid-October (weather permitting), Buckingham fountain produces a major water display for 20 minutes every hour, during which a center jet shoots water to a height of 150 feet into the air. Beginning at dusk, a light and music display accompanies that of the water.
9. Angel Island, San Francisco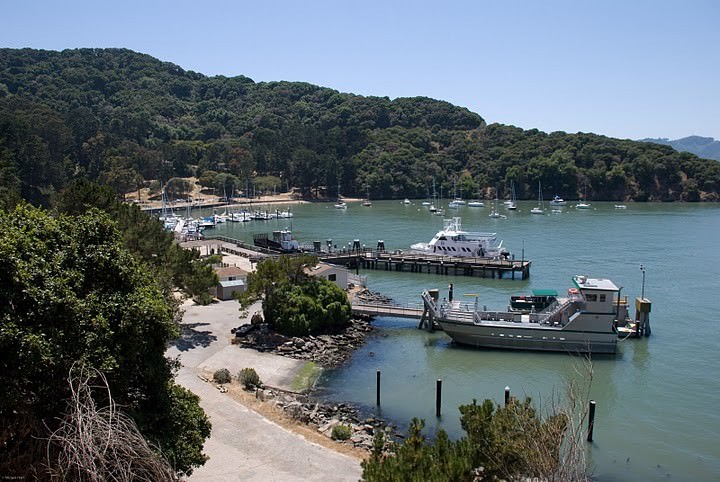 Image Soure: Miirjam / Wikimedia Commons
San Francisco Bay's Angel Island was the point of entry for many Asian Immigrants to America, much like Ellis Island was to European ones. Besides the museum and research center located on the northeast corner, Angel Island also offers picturesque views of the San Francisco skyline, the Marin County Headlands, and Mount Tamalpais.
10. Underground Seattle, Washington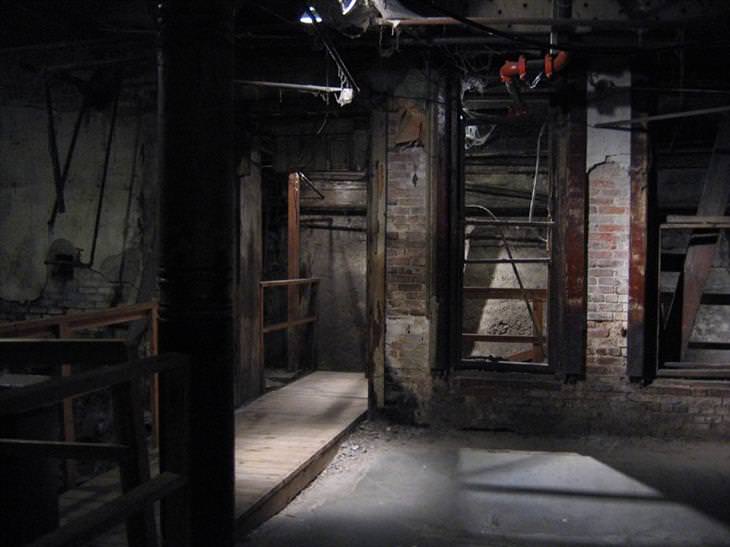 In 1889, a great fire burned most of Seattle to the ground. Founded on the logging industry, most of the original city's buildings were made of wood and little survived the raging flames. In the process of rebuilding, it was decided to raise the city streets out of the swampy ground, and essentially, a new Seattle was built on top of the old one.
The remains of the old city were left to ruin until the 1950s. Today, visitors can pick one of the many walking tours, and explore the subterranean passageways that were once the main road. The tours walk through three blocks of the underground, including an old saloon, shopfronts, and a hotel.
If you enjoyed this article, share it with fellow travelers!