Owning a pet dog can be such a rewarding experience, isn't it? When they are young and full of life, their insatiable energy rubs off on their owners, too. However, it can be a little tough to see your lovable canine grow old and become weak. As they become old, they are not able to run after the sprinklers or chase that ball you throw at them anymore. Bear in mind, though, that while your dog may grow old, their loyalty and love towards you will never waver.
In these pictures, you will get to meet some of the most adorable and charming senior dogs who continue to amaze their owners. These heartwarming photos once again prove that old dogs are indeed the best dogs! Take a look.
See Also: Got an Old Dog? Here's How You Can Properly Care For It
1. Benji needs a little support to walk these days but he's as endearing as ever!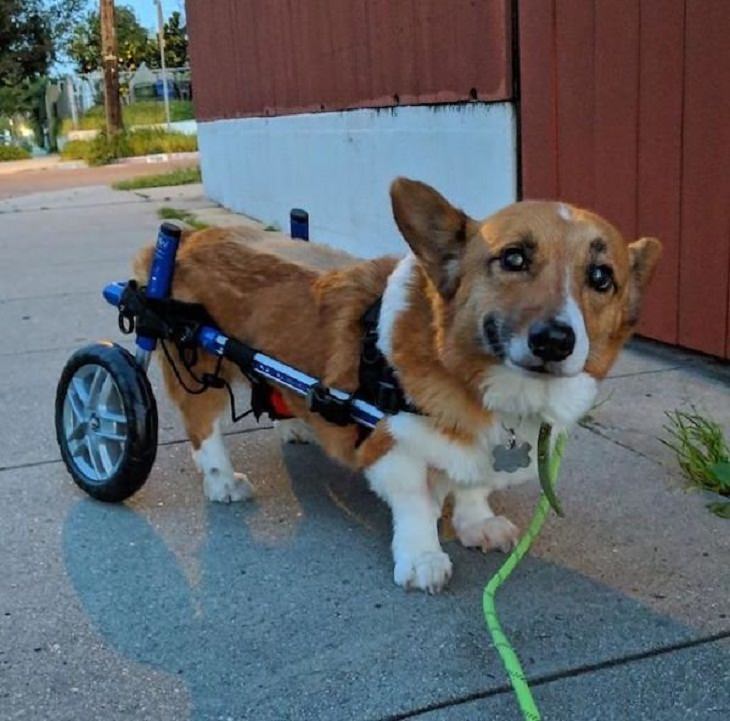 2. That's August, celebrating her 20th birthday! She's arguably the oldest living Golden Retriever at present.
4. This 19-year-old senior is merrily enjoying his day in the sun...
5. This 15-year-old Chihuahua has very sensitive eyes due to iris atrophy. Her owner makes her wear "doggles" so that she can bask in the sun without any trouble.
6. This 10-year-old dog seems to be melting with excitement as his birthday approaches.
7. Millie is 16 years old and completely deaf now. She was adopted when she was just two years old and continues to melt the hearts of her owners even today.
8. 10-year-old Link is always happy and loves smooching the people he likes.
9. Molly is celebrating her 16th birthday with a peaceful walk to the pier.
10. Meet Brewer. He's old, blind, and smelly. But he's the most faithful dog one can ever have!
11. This 16-year-old dog has finally decided that he's old enough to take some driving lessons...
12. This 12-year-old thinks it's her job to pull rocks out of the lake, no matter what.
13. 17-year-old Sadie looks as beautiful as ever!
14. When 14-year-old Francis was adopted by this woman, she was told that the dog would only survive for about two months as he has arthritis and poor mobility. The two have now celebrated more than a year together and their bonding keeps going strong...
15. This senior dog can't chase the sprinklers anymore. So now he sits and waits for them to come to him.
16. Wynton is 13 years old now but doesn't fear the cold. In fact, he assists the senior lady of the house in the morning and evening walks.

Image Source: The Chive
17. This 18-year-old lovable pooch is sleeping with a toy frog she's had for 14 years.

Image Source: The Chive