If you're looking for a high-stakes weekend spurred on by low-inhibitions and an endless barrage of drinks, you're probably thinking "Viva Las Vegas"! Now that isn't to say that the city that never sleeps doesn't provide a wide array of must-see attractions, including miniature versions of New York and Venice (complete with roller coasters and gondolas). However, there is a reason why Vegas is called the gambler's paradise, and it's because any gambler, be it an expert or amateur, can really test their luck.
And fortune often does favor the bold, whether they're a World War II veteran, or just a very lucky postal worker. These are a few people who unexpectedly hit the jackpot and went home with the absolute biggest wins in Vegas history.
1. Amy Nishimura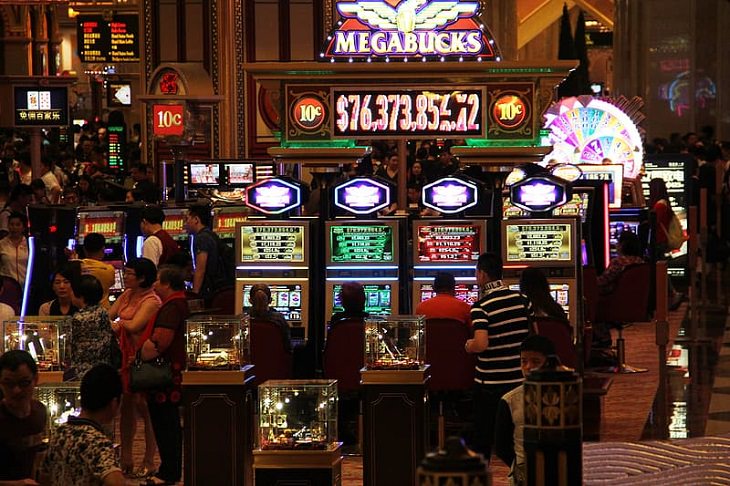 In 2003, 71-year-old Hawaiian native Amy Nishimura made her annual trip to Las Vegas, ready to enjoy her vacation. She had just completed her breakfast and sat down at the Megabucks machine with a girlfriend. She put in $100 and when she had just 37 credits left, the machine went haywire. She had hit the jackpot!
Each pull for the Megabucks jackpot cost $3, and the odds of winning are 16.7 million to 1. Ms. Nishimura was that one lucky person and her $63 investment yielded a pay-off of a whopping $8.92 million. One can only hope that she celebrated her birthday, which was a few days later, in absolute style.
2. John Tippin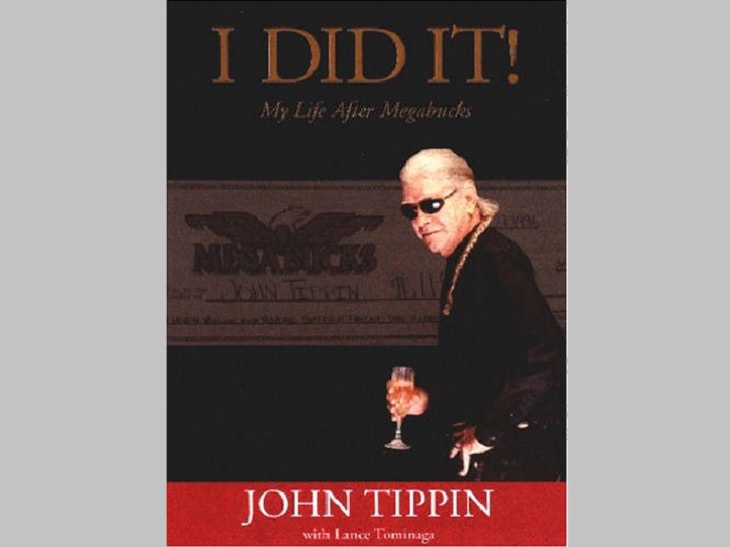 (Amazon)
In 1996, a retired postal worker from Honolulu went on what was intended to be an uneventful trip to Las Vegas (aside from the usual madness one hopes for in the city of sins). A moment of luck at the Megabucks machine resulted in an $11 million win and forever changed the lives of John and Stella Tippin.
While everyone has dreams of what it would be like to become a multimillionaire overnight, John Tippin tells a very different but much more realistic story in his novel, I Did It! My Life After Megabucks. This autobiographical story, published 5 years after his historic win, describes how coming into sudden wealth can end in feelings of isolation and paranoia, and not necessarily all the warm happy feelings we hope for.
3. Rampart Lucky Local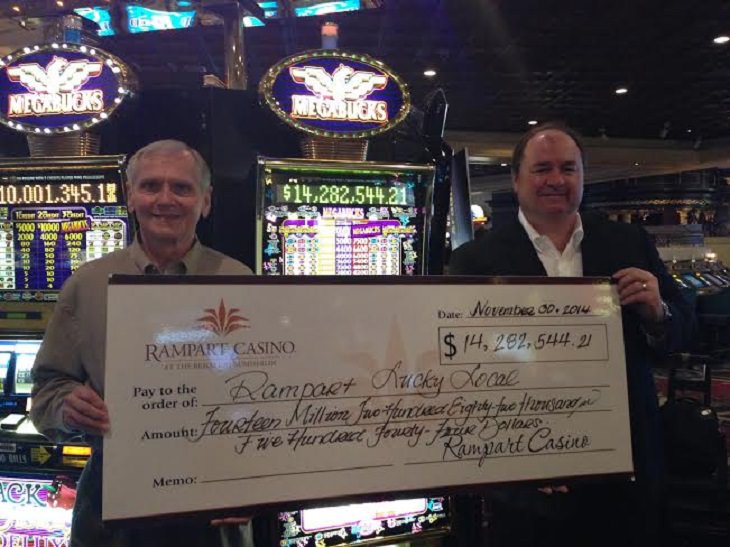 (Twitter)
In 2014, a Las Vegas local taking his visiting friend around the city decided to stop at the Rampart Casino. Even though he wasn't much of a gambler, he and his friend decided to try their hand at the Megabucks machine (because there have been stories of people occasionally getting lucky). The Vegas local fed the machine a $20 note, hoping to break even, and within 5 minutes, he discovered that he would be leaving with a whole lot more.
The man had the check for $14.3 million made out to "Rampart Lucky Local", choosing to remain anonymous. He told reporters that he intended to donate the money to his church so that they can build a new place of worship, as services were currently being held in the nearby high school.
4. Elmer Sherwin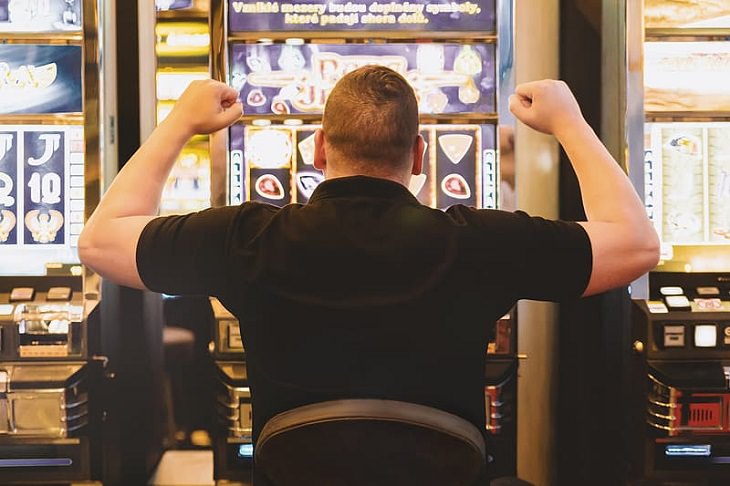 Elmer was a retiree, a World War II veteran, and an occasionally unlucky gambler. Or so he thought. He nonetheless enjoyed the thrill of it, and the rush you get in casinos. In 1989, while traveling with his wife in their mobile home, they made a stop in Vegas for a few weeks, during which Sherwin would test his luck, within a strict budget, of course. One day, he stretched his budget a little and threw in an extra $20. He hit the jackpot (or so he thought) with $4.6 million.
He wore his win at the Mirage Casino with pride, donated money for Hurricane Katrina relief, and dreamed of the day he could win big again. That is, until 2005, when he sat at the Megabucks machine of Cannery Casino, and was hit by his second Megabucks jackpot. The second time around, he left the casino with an unbelievable $21 million.
5. Johanna Huendl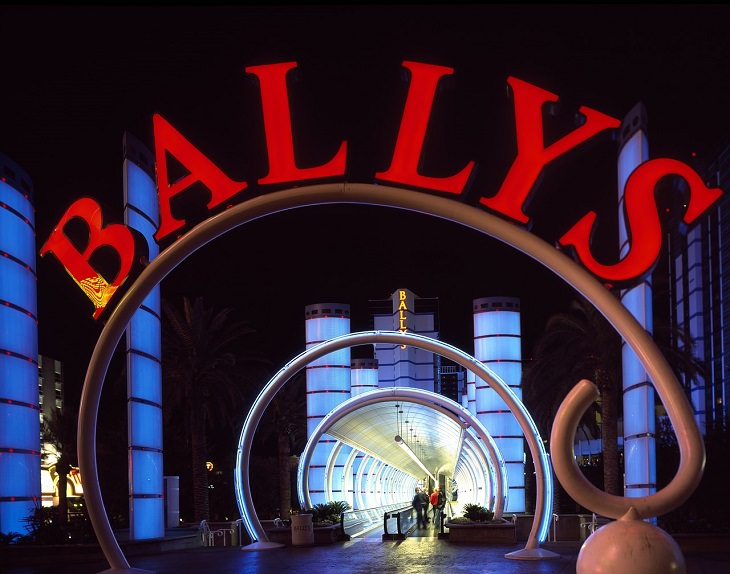 Vegas really is all about luck and no story makes that clearer than that of Johanna Huendl. This 74-year-old resident of Covina, California, was visiting Las Vegas in 2002, and was on her way to the breakfast buffet at Bally's Casino when she thought she'd do a quick round with the slot machine. She put $170 into the megabucks machine and found that she had hit the jackpot.
She was over the moon with excitement, wondering what she was going to do with her $2 million win. She soon discovered that she could do whatever it was 10 times because she had actually won $22.6 million!
6. A Very Lucky Flight Attendant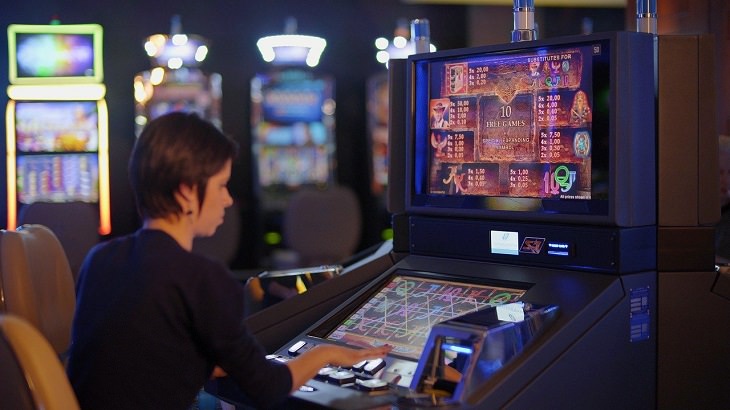 In 1998, a 67-year-old retired flight attendant from Las Vegas was having a fun day of gambling at the Palace Station. Her day began with a Wheel of Fortune slot machine jackpot that made her wallet $680,000 heavier. But she wasn't ready to stop just yet. She wanted to hold on to her jackpot winnings, though and approached the Megabucks slot with a clear $100 budget. But the temptation was too real and she finally ended up feeding the machine $300.
It turned out to be a worthy investment, as the final winning Megabucks jackpot that she left with was $27.5 million. Though her win remains one of the largest pay-offs in Vegas history, her name remains unknown.
7. Kerry Packer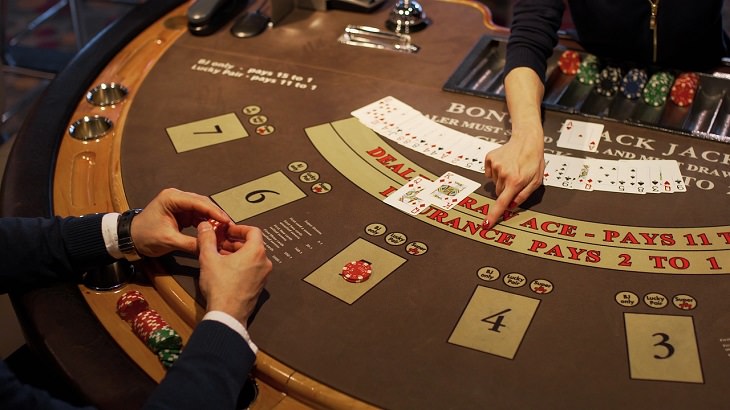 It isn't just the slot machines that offer people handsome wins and wild wealth. And Kerry Packer is one experienced gambler who proved that you're never too rich to need more money. The Australian billionaire took the MGM Grand in Vegas for somewhere between $25 and $33 million in a single night of blackjack (with a little baccarat thrown in).
Reports surrounding his win in 1997 also claim that some hotel employees received a sweet million-dollar tip, while other high-level ones were severely penalized for allowing him to bet such grand amounts. The billionaire would break even, however, within two years, when an unfortunate stint at a London casino cleaned him out of $28 million.
8. Cynthia Jay Brennan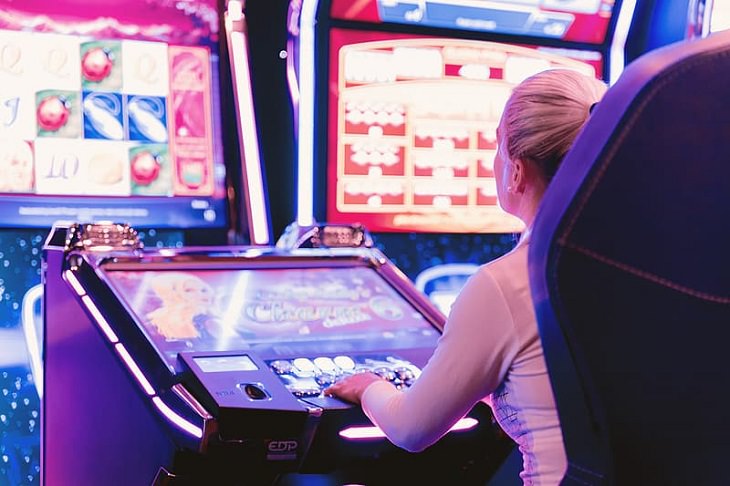 In early 2000, a kind-hearted cocktail waitress who spent all her free time picking up extra shifts at work to save money for her wedding found her life turned upside down. After a nice dinner with her partner and his mother, she got the sudden urge to try her luck at the slot machines, despite not being much of a gambler. She told her boyfriend to ensure she didn't spend more than $100 (that seems to be the golden number) as she sat down at the Megabucks slot. She decided to start with $21, and on the final spin, luck was on her side.
She left the casino of Desert Inn Paradise with a massive check for $34.9 million. However, her luck was short-lived, and soon after her monumental win, she was in an accident that left her paralyzed from the chest down and took the life of her sister. Physical therapy has helped her regain some of her strength, and she spends her time looking for ways to give to others, including having donated over 1000 wheelchairs to disabled persons in need.
9. Ethan Miller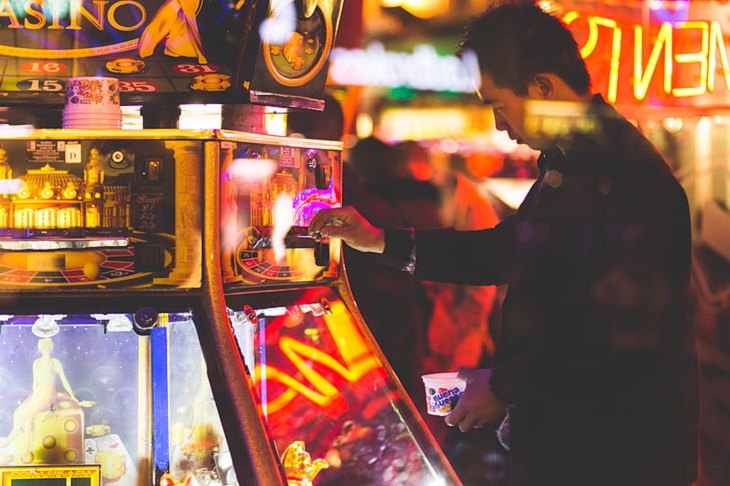 In 2003, a 25-year-old software engineer from Los Angeles was passing the time idly during his trip to Las Vegas when he wandered near the Megabucks slot machine in Excalibur Casino. He played the usually budgeted $100 and pulled the lever a few times. His odds were the same as all those who came before him (and after): 16.7 million to 1.
To his amazement, the machine lit up and he had won the jackpot, odds be damned! Miller's winning amount was an unbelievable $39.7 million. This win broke all previous records for Vegas jackpots and continues to hold the record. Many have been inspired by his record-breaking luck and flood the Megabucks slot machines in the hopes of walking out with an easy $40 million themselves. However, as with any type of a gamble, it's always advisable to keep in mind the odds!
Share this article with those who might find it interesting!