Are you a fan of the arts? Do you find pleasure in gazing at the bold brushstrokes and strong symmetry of history's greatest creators? Would you pay millions for a chance to hold one of those beauties? Well, you aren't alone in that. Over the years, the art world has grown, developed, and flourished, giving birth to new and varied forms and styles. But this development has in no way undercut the value of the paintings that came before it, both monetarily and creatively. From the 15th century to the 20th, the champions of the art movement wowed us with their skill. Today, their passion remains forever memorialized in their work, and their work remains pristinely preserved in museums, galleries, and private collections around the world.
In fact, some private collectors and eccentric art connoisseurs have paid exorbitant amounts of money to ensure a Picasso or Monet classic ends up in their collections and no one else's. This highly lucrative posthumous industry has gotten increasingly competitive over the years, but who could say that these gorgeous paintings that sculpted the history of art aren't worth 6 figure sums? From least to most expensive, these are the unmissable, the incomparable, and the irreplaceable - the highest valued paintings in the world.
1. Portrait of Adele Bloch-Bauer I, by Gustav Klimt - Sold for $135 Million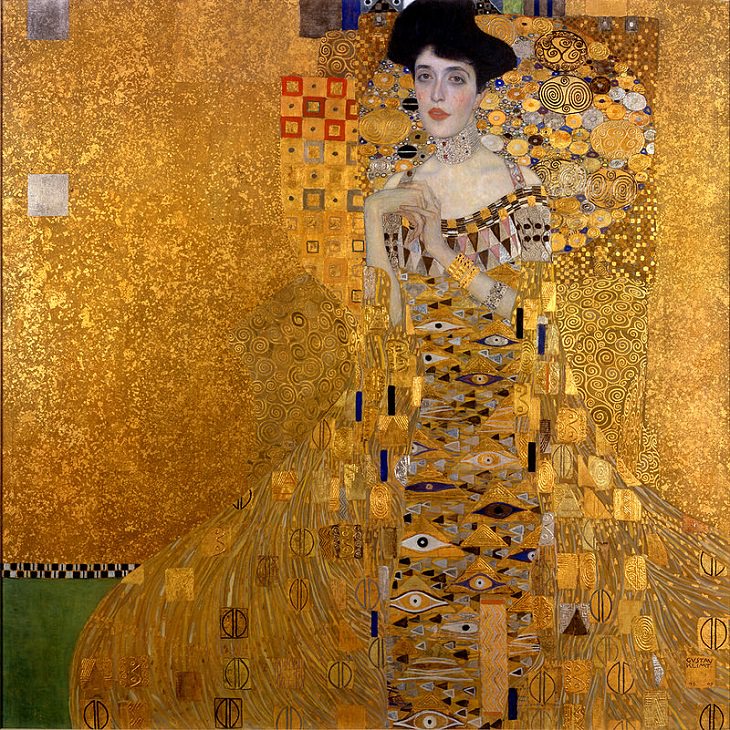 (By Gustav Klimt, Wikimedia Commons)
Also known as the Lady in Gold, this portrait was painted by Austrian artist Gustav Klimt between 1903 and 1907, during a time that was deemed to be the artist's "Golden Phase". Its current owner, Ronald Lauder, purchased it for the above-mentioned heavy sum in a private sale and has it proudly on display in New York's Neue Galerie.
2. Woman III, by Willem De Kooning - Sold for $137.5 Million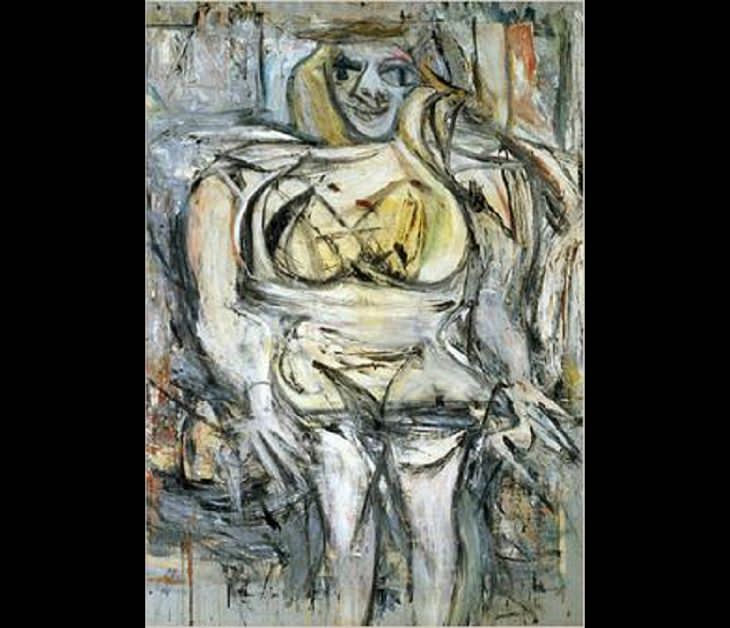 (By Willem de Kooning, Wikipedia)
This painting, created in the 1950s by Dutch abstract expressionist artist Willem De Kooning, was once displayed in the Tehran Museum of Contemporary Art but was declared indecent and removed after the 1979 Iranian Revolution. In 1994, it was purchased by David Geffen who sold it 12 years later to billionaire Steven A. Cohen, believed to have one of the most valuable art collections in the world.
3. Three Studies of Lucian Freud, by Francis Bacon - Sold for $142.4 Million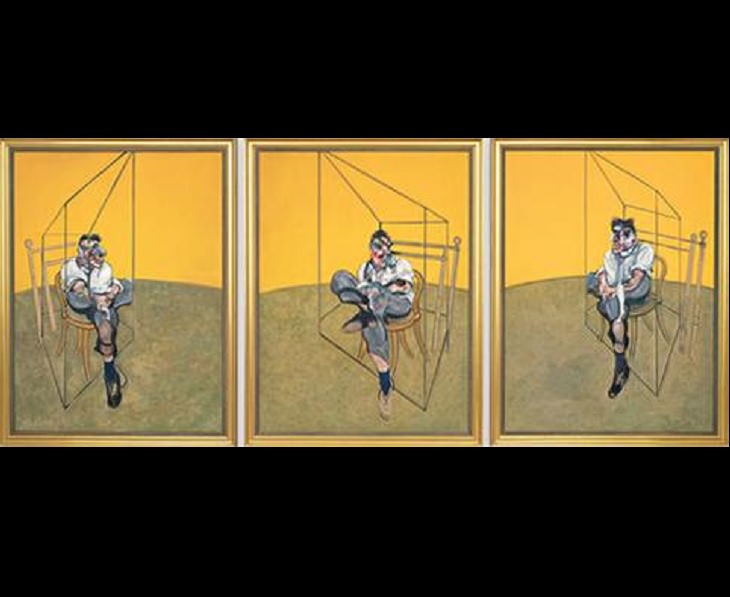 This 1969 masterpiece by Irish painter Francis Bacon depicts his artistic rival Lucien Freud in 3 separate panels as a distorted figure trapped in a cage. In 2013, the ex-wife of casino-owner Steve Wynn, Elaine Wynn, purchased this beauty in an auction at the above record-setting price.
4. Portrait of Adele Bloch-Bauer II, by Gustav Klimt - Sold for $150 Million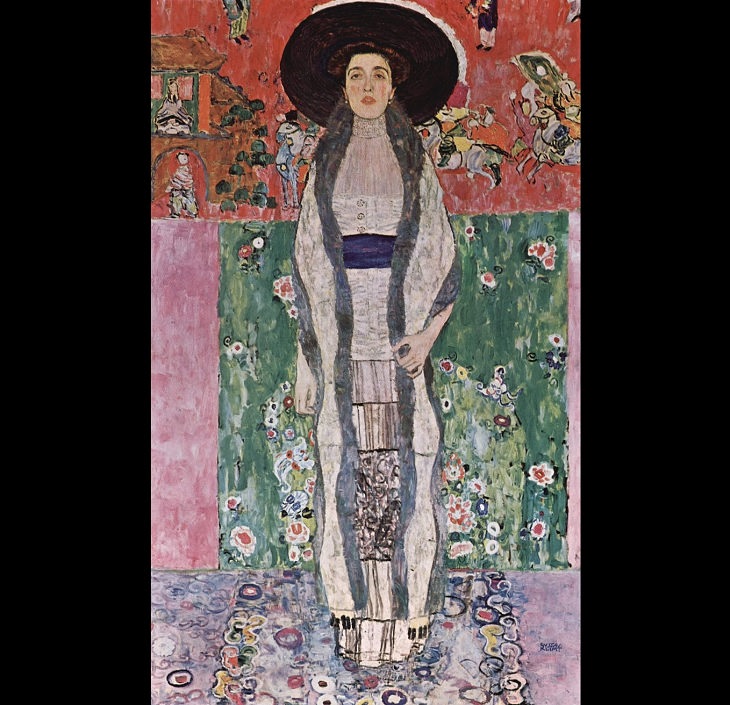 (By Gustav Klimt, Wikimedia Commons)
You probably remember this name from the first piece on our list. This painting was the second formal painting of this gorgeous lady, created by Klimt in 1912, 5 years after the first and more famous work. After a long legal battle, the Bloch-Bauer family took possession of the painting in 2006 and sold it to Oprah Winfrey. 10 years later, the television mogul sold it for the high price of $150 million to an unknown buyer in China.
5. Le Rêve (The Dream), by Pablo Picasso - Sold for $155 Million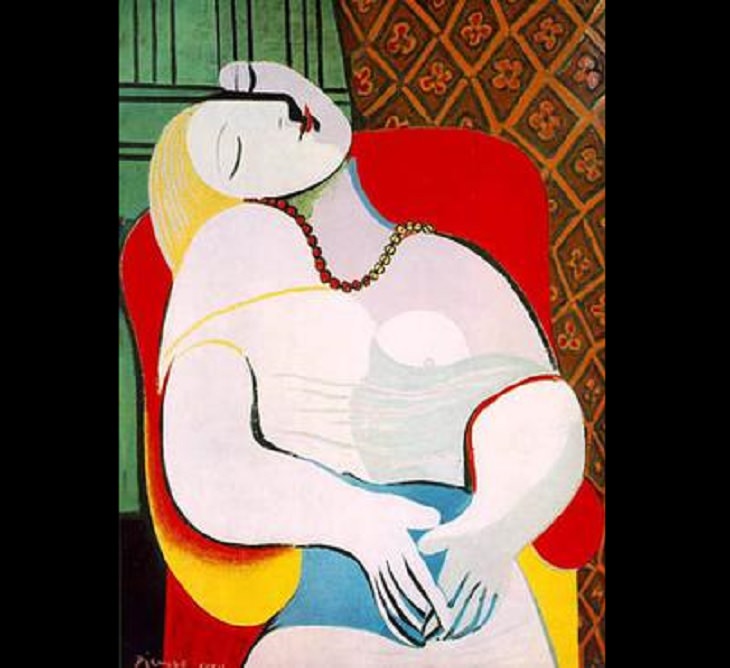 This work of art, depicting the painter's mistress in the throes of sleep, was created in 1932 and was owned by Steven Wynn for well over a decade. In 2006, when the piece was set to be sold to billionaire Steve Cohen, Wynn accidentally ran his elbow into the masterpiece in a now-infamous gathering at his office. While nothing can fix the faux pas of making a hole in a Picasso painting, the painting was restored and finally sold to Cohen in 2013 for the price of $155 million.
6. Nu Couché (Sur Le Côté Gauche), by Amedeo Modigliani - Sold for $157.2 Million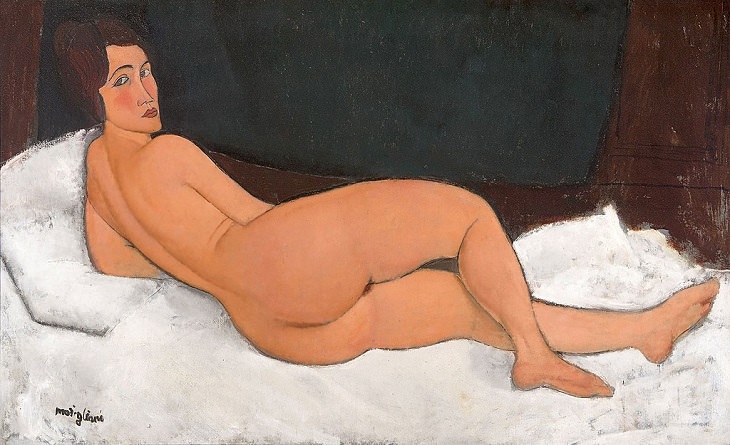 (By Amedeo Modigliani, Wikimedia Commons)
Created in 1917 by Amedeo Modigliani, an Italian artist known for his portraiture and nude art, this piece remains one of the painter's largest works. Though it is not the most famous of his nude works, it is a distinctly unique piece for his style and was sold in 2018 to an anonymous bidder for slightly more than the estimated $150 million at a Sotheby's auction in New York.
7. Masterpiece, by Roy Lichtenstein - Sold for $165 Million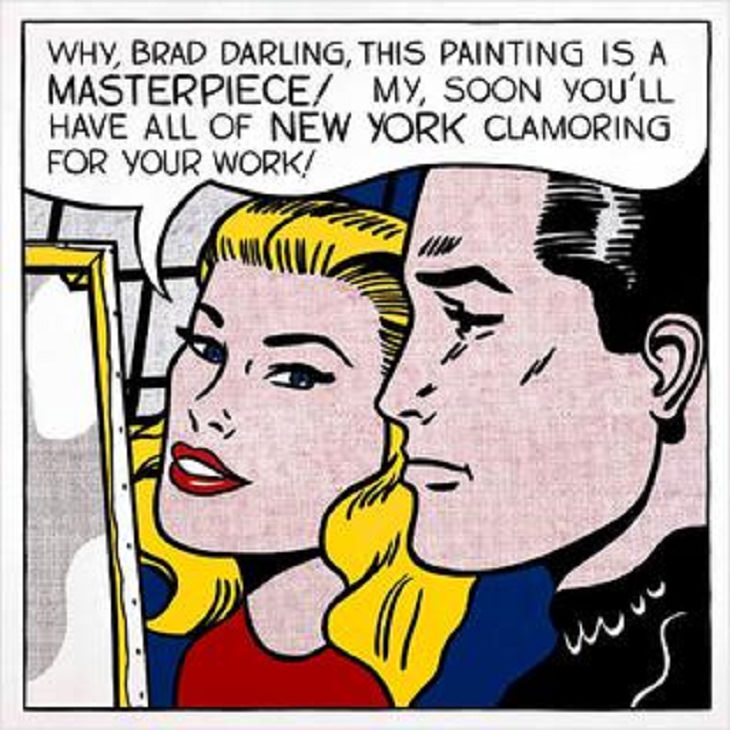 Painted in 1962 by American pop artist Roy Lichtenstein, "Masterpiece" is one of this artist's most famous works, and is still considered by many to be an amusingly accurate portrayal of the artist's own career. Naturally, the one person who absolutely had to have this delightful tongue-in-cheek love letter to comic illustrations and painting was collector and mogul Steve Cohen who purchased it in 2017.
8. Nu Couché (Reclining Nude), by Amedeo Modigliani - Sold for $170.4 Million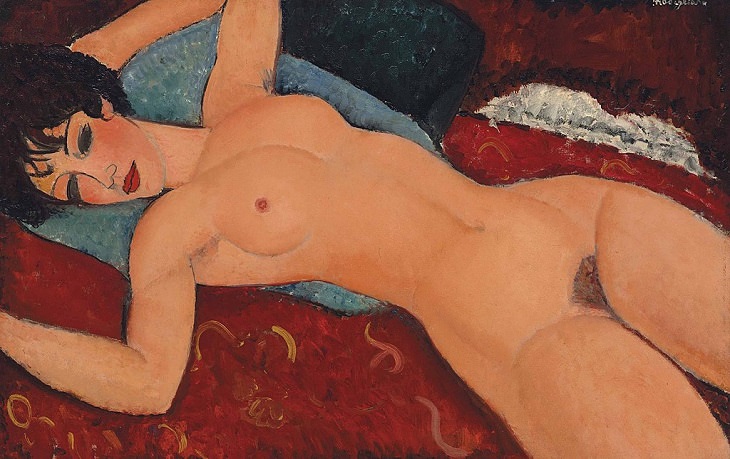 (By Amedeo Modigliani, Wikimedia Commons)
This particular piece is the most famous of Amedeo Modigliani's nude works. It was created in 1917, the same year as his other work on this list. In fact, when this piece made its 1917 debut, the exhibition was promptly disrupted by the police as being "obscene". At a Christie's New York auction in 2015, this obscenely beautiful work of art went to Chinese billionaire Liu Yiqian, for the very high bid of $170 million.
9. Les Femmes d'Alger (Version O), by Pablo Picasso - Sold for $179.4 Million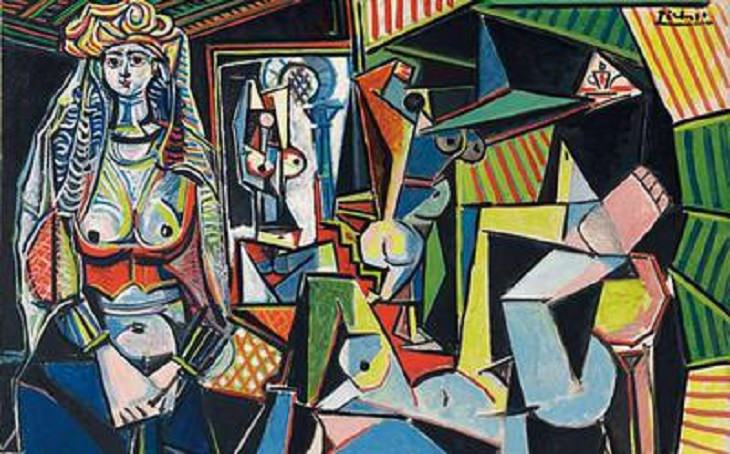 This piece by the founder of the Cubist movement is one of a series of 15 that stands as a tribute to the artists most revered by Picasso and was inspired by the 1834 painting by Eugène Delacroix, named Femmes d'Alger dans leur appartement. It was purchased for nearly $180 million at a Christie's New York auction in 2015 by former Prime Minister of Qatar, Hamad bin Jassim bin Jaber Al Thani.
10. Pendant Portraits of Maerten Soolmans and Oopjen Coppit, by Rembrandt van Rijn - Sold for $180 Million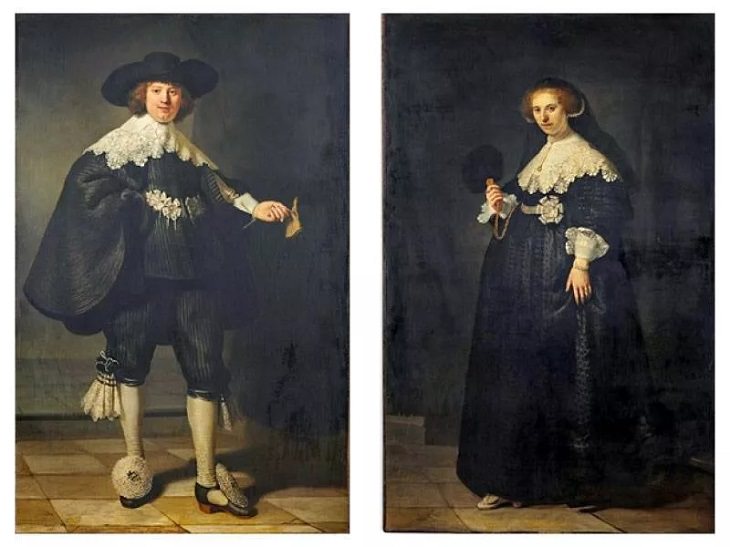 (Left: Portrait of Maerten Soolmans, By Rembrandt, Wikimedia Commons / Right: Portrait of Oopjen Coppit, By Rembrandt, Wikimedia Commons)
These two portraits by famous Dutch artist Rembrandt depict a wedding pair individually on the eve of their marriage. Originally owned by the wealthy Rothschild family, the pendant portraits were jointly purchased by Amsterdam's Rijksmuseum and the Louvre for the hefty sum mentioned. As it has been universally deemed unacceptable to separate the couple, the museums take turns displaying them, with the Louvre currently caring for them.
11. Wasserschlangen II, by Gustav Klimt - Sold for $183.8 Million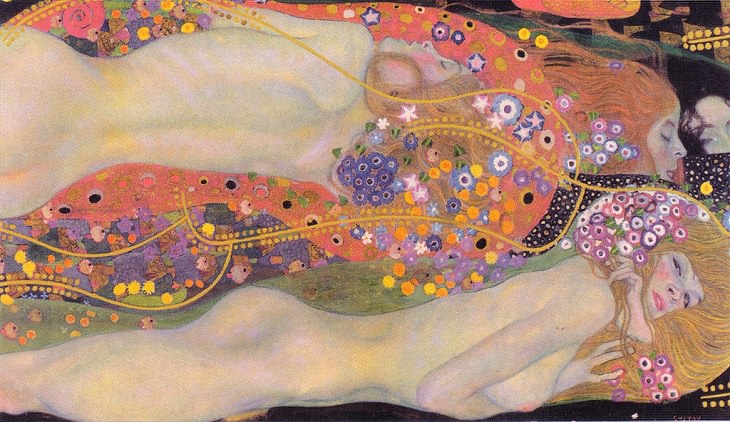 (By Gustav Klimt, Wikimedia Commons)
Also referred to as Water Serpents II, this follow-up piece by Gustav Klimt was also created during his "Golden Phase" and has a storied past. It begins with the painting being stolen from its Jewish owner by Nazis, recovered after the war by a relative of the owner, and then sold by that relative's wife in a Sotheby's Auction.
Eventually, it landed in the hands of art broker Yves Bouvier who sold it to Russian art collector and billionaire Dmitry Rybolovlev in 2012 for $70 million, more than he had originally paid. This was a tactic he used on many of his patrons, resulting in a series of ongoing lawsuits that have fallen under the title "The Bouvier Affairs".
The amount paid by the Russian billionaire was the highest price ever paid for a Klimt original, and the painting was again sold in 2015, this time for $183.8 million.
12. No. 6 (Violet, Green and Red), by Mark Rothko - Sold for $186 Million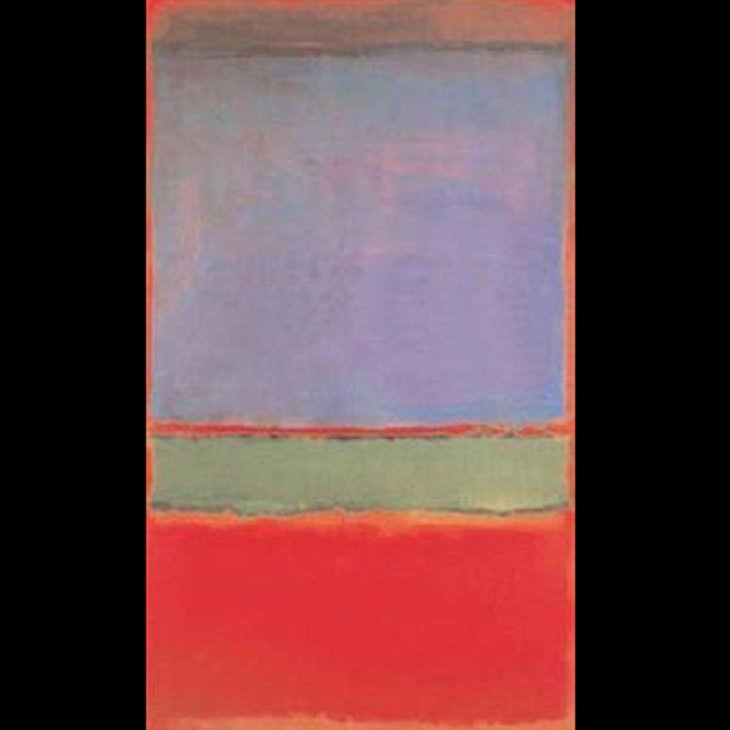 This iconic painting by Latvian American abstract expressionist artist Mark Rothko is one of the most expensive paintings sold at an auction and was among the many paintings implicated in the Bouvier Affair. Its presence on this list, much like Klimt's previously listed masterpiece, can be attributed to Dmitry Rybolovlev, who purchased it for the above-mentioned high price in 2014.
13. Number 17A, by Jackson Pollock - Sold for $200 Million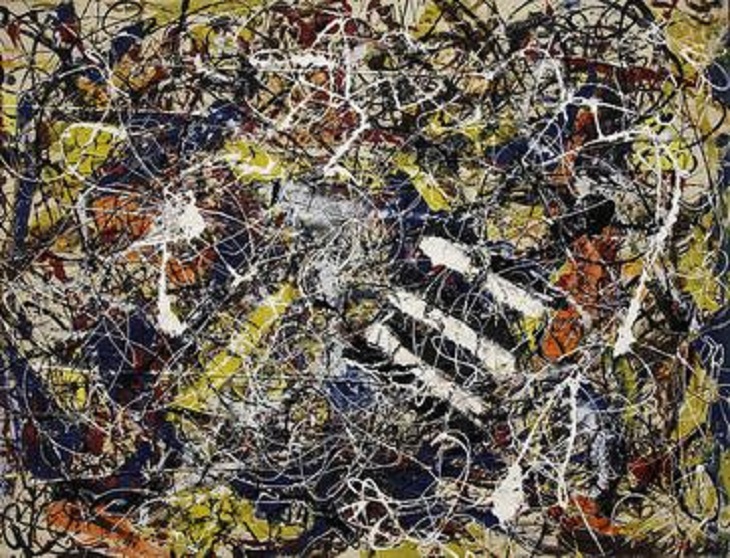 This painting along with many other works by Jackson Pollock inspired art critics and non-art critics alike to voice their skepticism to the talent of this American painter, which heavily influenced the abstract expressionist movement. However, their voices were undercut when the value of the painting reached a number with 8 zeros in 2015, after billionaire Kenneth C. Griffin purchased it from the David Geffen Foundation for $200 million.
14. Nafea Faa Ipoipo, Paul Gauguin - Sold for $210 Million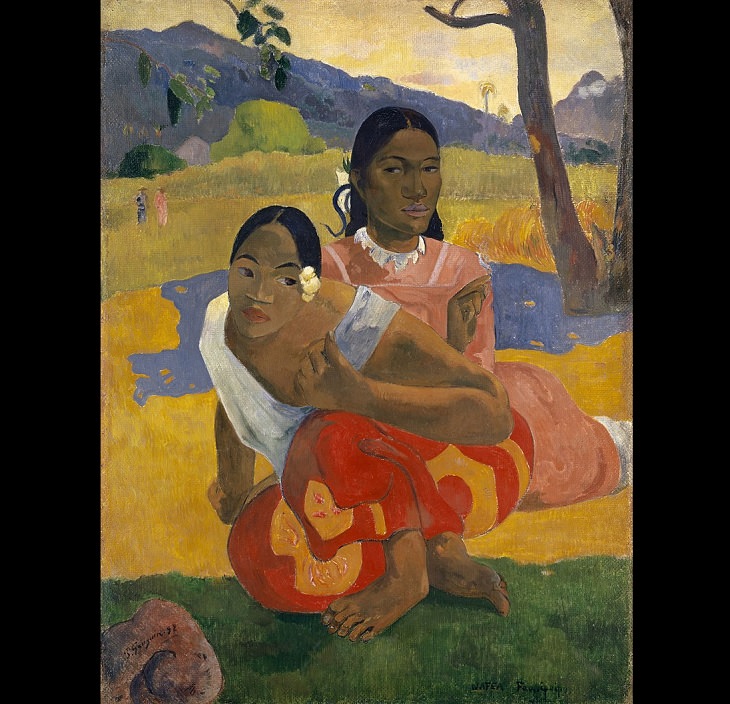 (By Paul Gauguin, Wikimedia Commons)
This piece is titled "When Will You Marry?" in English, with the original title being the Tahitian translation, and was created in 1892 by French Post-Impressionist Paul Gauguin. It was originally owned for over 50 years by Swiss businessman Rudolf Staechelin and his family, after his passing, and was frequently on loan to the Kunstmuseum in Switzerland. In 2015, it was sold by them to Sheikha Al-Mayassa bint Hamad bin Khalifa Al-Thani, a member of the ruling family of Qatar.
15. The Card Player, by Paul Cézanne - Sold for $250 Million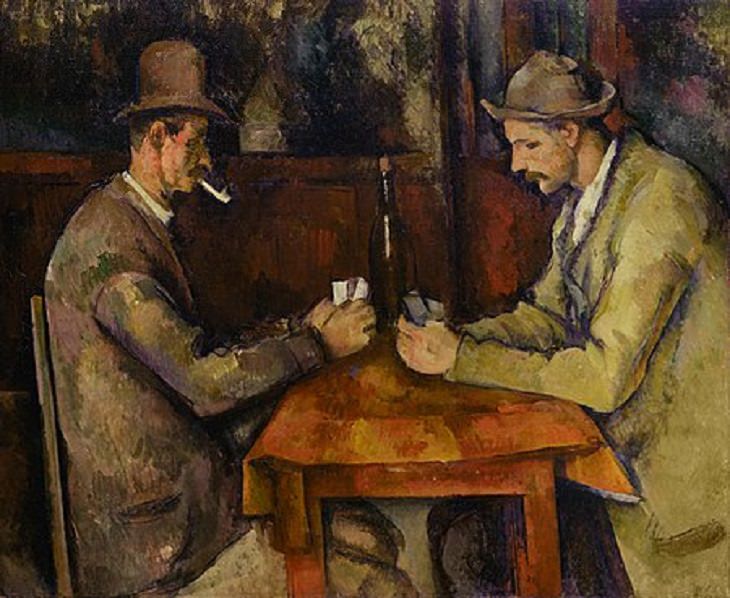 (By Paul Cézanne, Wikimedia Commons)
Paul Cézanne was and continues to remain "the father of us all" as proclaimed by Picasso, as his works inspired many artists that followed. The Card Players is an iconic painting whose place in history was always solidified but gained another layer of armor in 2012 when it was purchased by the Royal family of Qatar. It remained at the very top of the list of most expensive paintings until 2015.
16. Interchange, by Willem De Kooning - Sold for $300 Million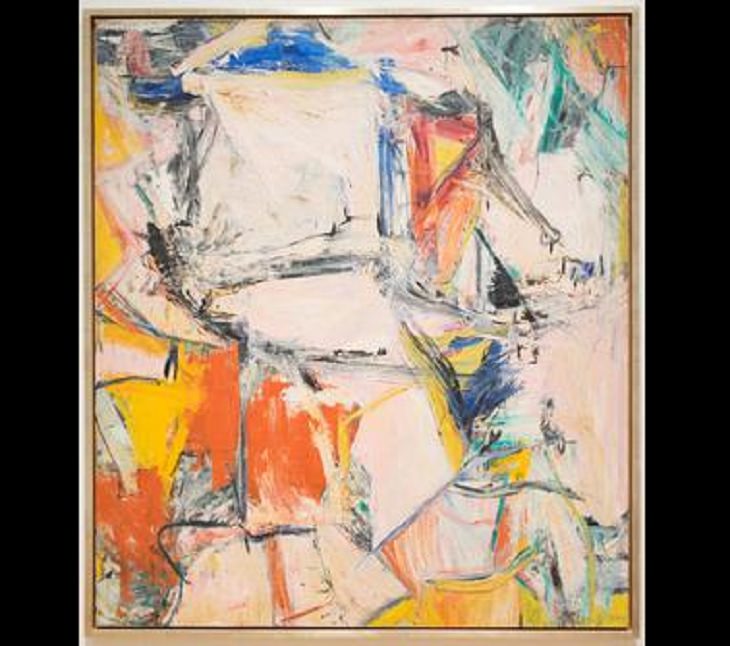 Paul Cézanne's masterpiece went down one step on the ladder in 2015 when this stunning work of art was sold. As one of the first abstract landscapes painted by De Kooning, this painting holds much significance in art history. It was sold to Kenneth C. Griffin by the David Geffen Foundation, along with Jackson Pollock's Number 17A (No. 13 on this list).
17. Salvator Mundi, by Leonardo Da Vinci - Sold for $450.3 Million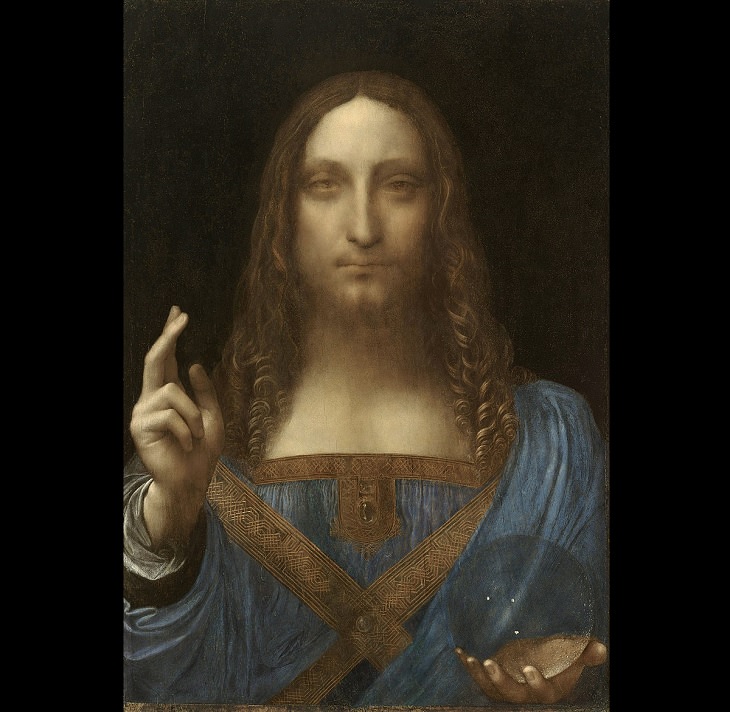 (By Leonardo da Vinci, Wikimedia Commons)
This piece by renowned artist Leonardo Da Vinci depicts a near-angelic Jesus Christ making a cross sign with his fingers while holding a crystal sphere. For many years, the authenticity of the painting was in question with many claiming the piece was either a copy of Da Vinci's original lost work or created by one of his disciples in a similar manner.
However, most experts have now determined the painting to be legitimate and in 2017, at an auction at Christie's in New York, this piece was purchased for a record-shattering price by Mohammed bin Salman, Saudi Arabia's Crown Prince, on behalf of Abu Dhabi's Department of Culture and Tourism. Fun fact: the previous owner of the painting at the time of its auction was Dmitry Rybolovlev, who purchased it from none other than Yves Bouvier.
Share this article with those who love art!