"Brushstrokes in Time" is a series of paintings by Munich based artist David Ambarzumjan, in which two wildly different landscapes are brought together on the same canvas with one expressive brushstroke. In the first painting, for example, we can see the quaint streets of Montmartre in Paris sliced through by a blue brushstroke encapsulating a number of great white sharks swimming over the pedestrian street.
According to the artist, the inspiration for these bizarrely whimsical scenes came as the pandemic started taking a grip on the world. "I started working on these pieces right when the pandemic started to surge so I felt inclined to put us, the viewer, in a seemingly passive role and instead focus on the animal world around us, even if many of the works remain centered around our footprint on this planet," Ambarzumjan said in a statement to My Modern Met.
1. Sharks in Montmartre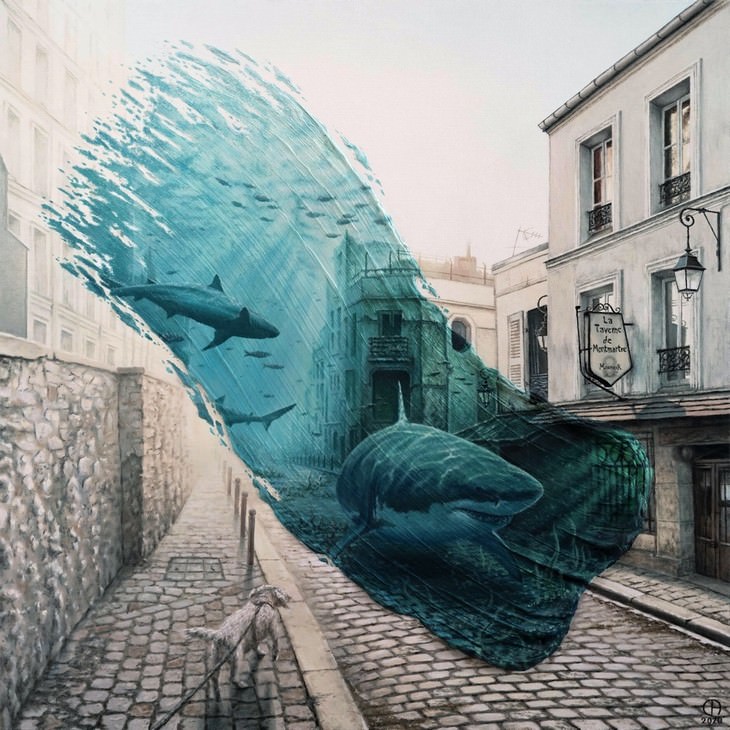 "While many of the paintings address the unpredictability of life and our impact on the environment, my main goal is to emphasize the admiration I have for this planet we live on," Ambarzumjan says, "and I hope my tongue-in-cheek sense of humor isn't lost on people when viewing these works."

To see more of David Ambarzumjan's work and learn about the series visit his website.
2.
Breach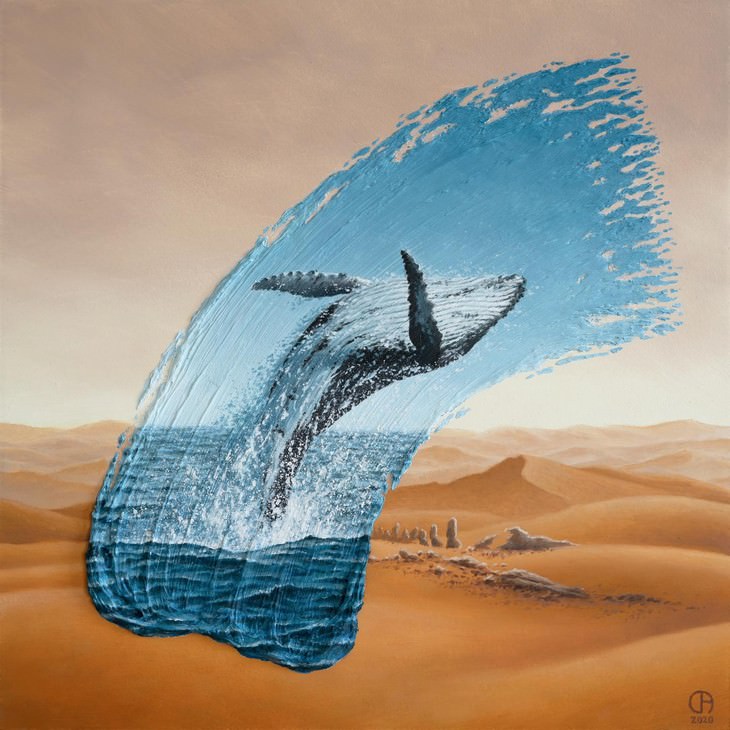 3. Human Nature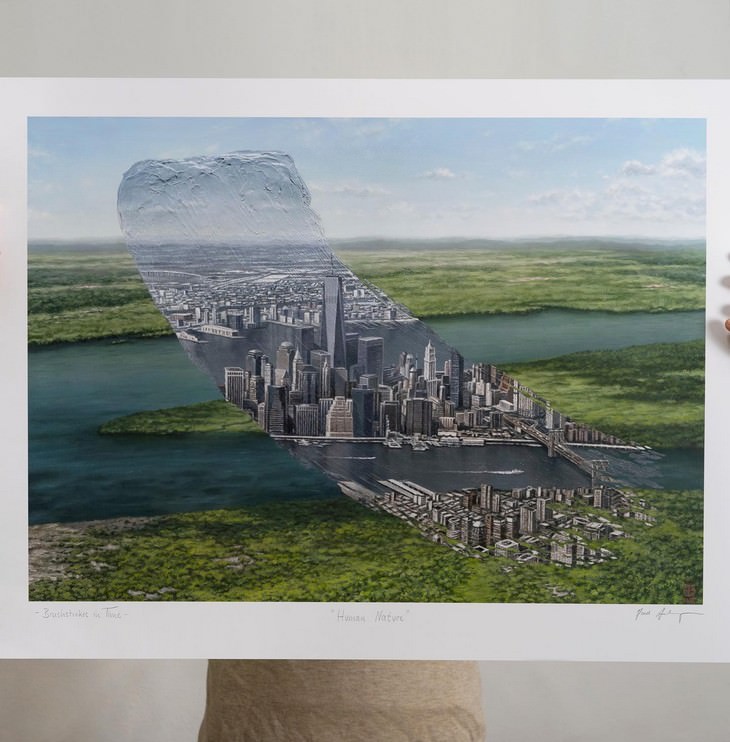 4. Hazy Notion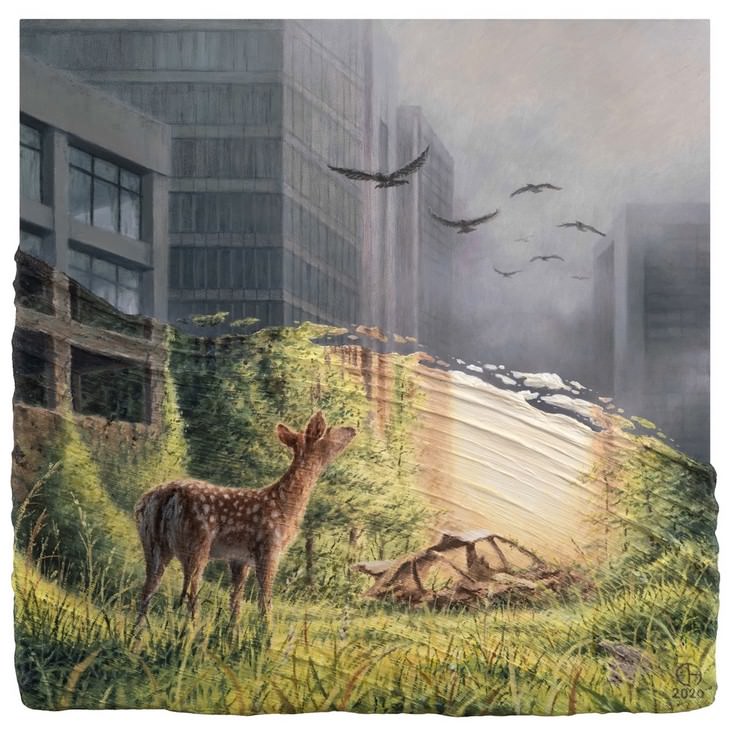 5. Starling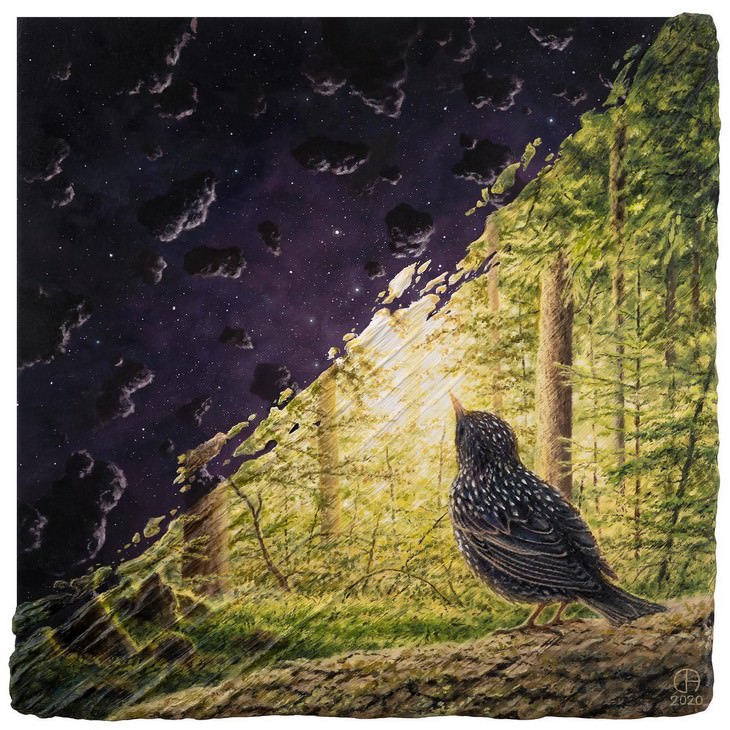 6. Inversion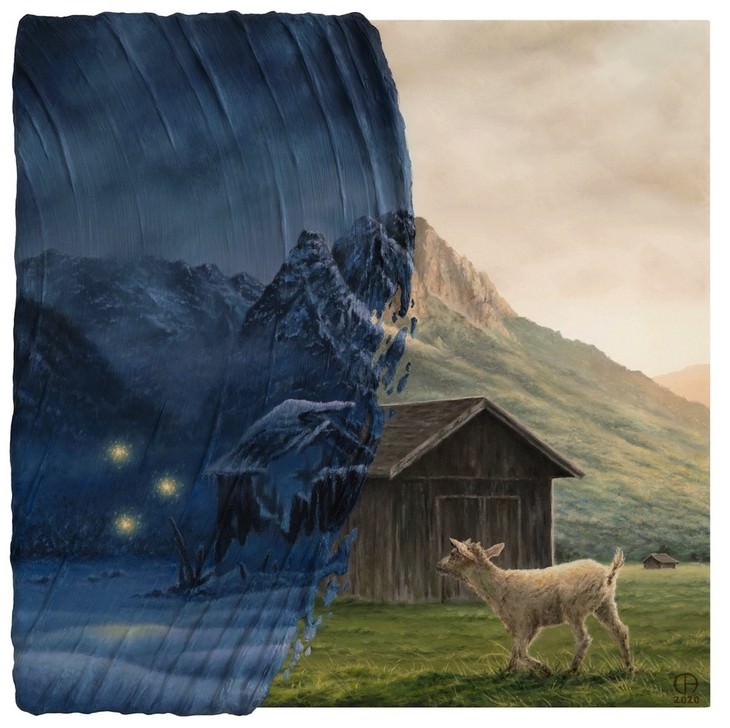 7. Running Out of Time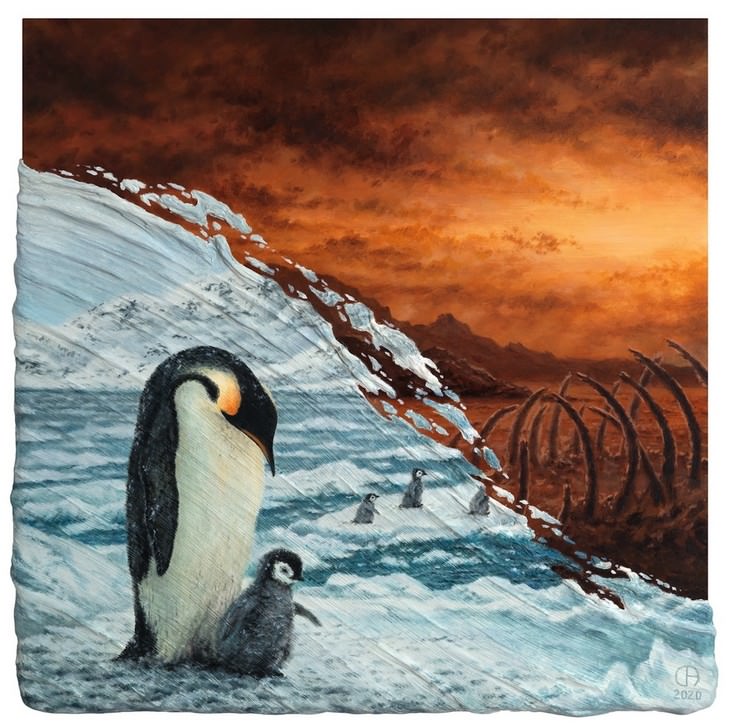 8. Stray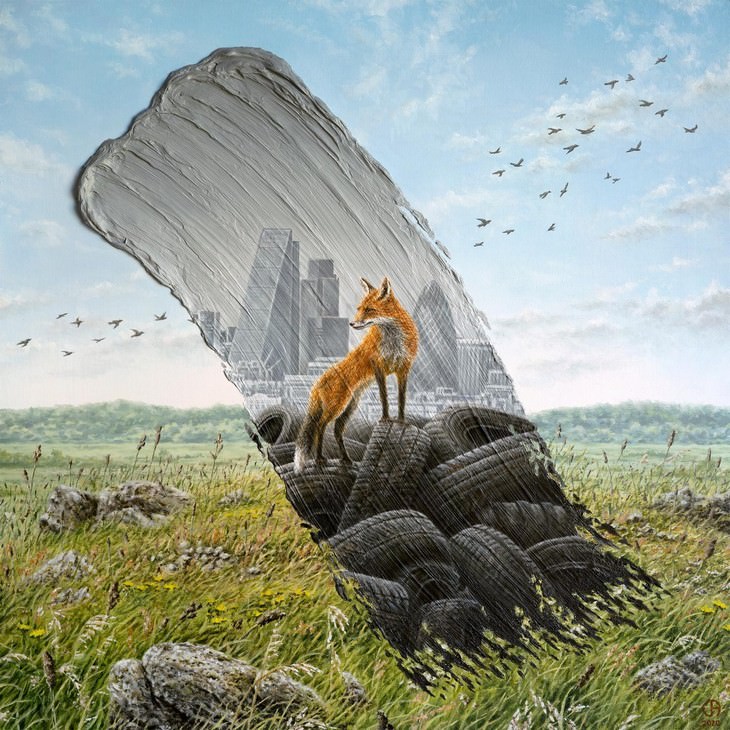 9. Watershed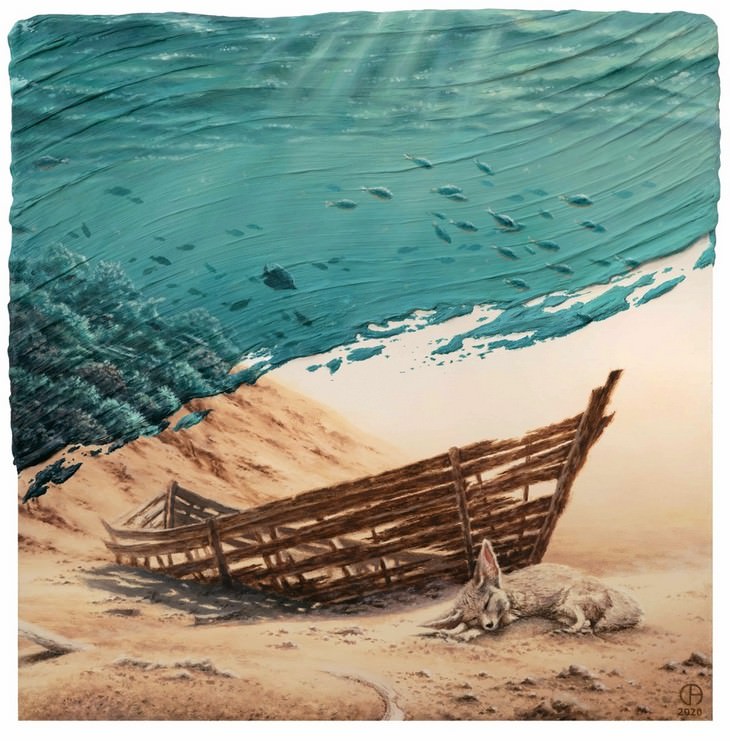 10. Zebra Crossing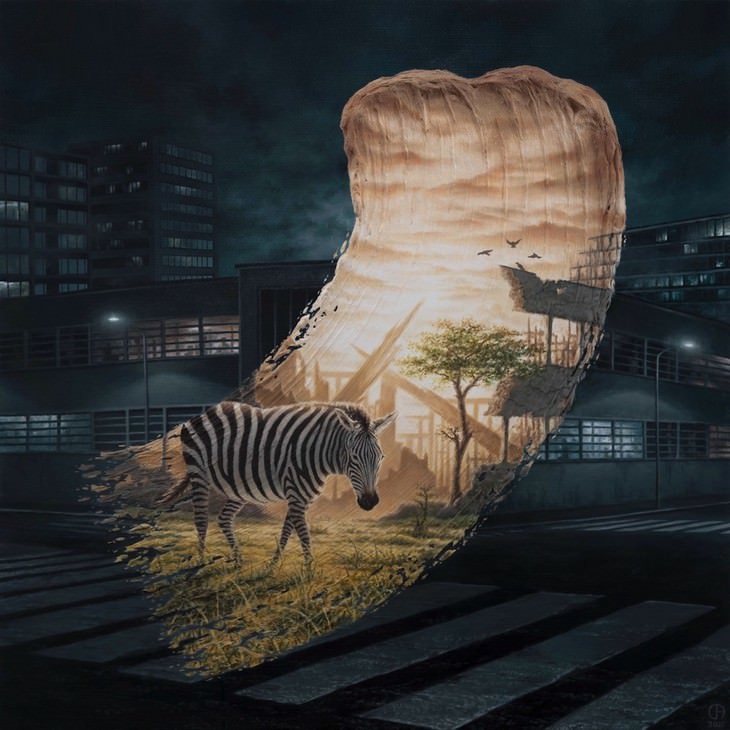 Share this article with someone who loves art