While many actors, celebrities and superstars work hard to stay under the radar, most enjoy the benefits that come with endless attention and riches. One of the myriad of advantages fame and fortune include is having access to some truly exotic creatures, like kangaroos and chimpanzees, as well as having the resources necessary to keep them in a lush Hollywood mansion.
It is, of course, never advisable to keep wild animals in domestic situations and the results can often be disastrous. However, following certain procedures and regulations, the exotic pet trade continues to flourish. When dogs and cats become too mainstream, a real superstar looks at the entire animal kingdom for their new furry friends (though not all the friends brought home are necessarily furry...). These are just a few celebrities and famous personalities that kept wild animals as their beloved pets, to go with their wild antics!
1. First Lady Grace Coolidge with Rebecca, her pet Raccoon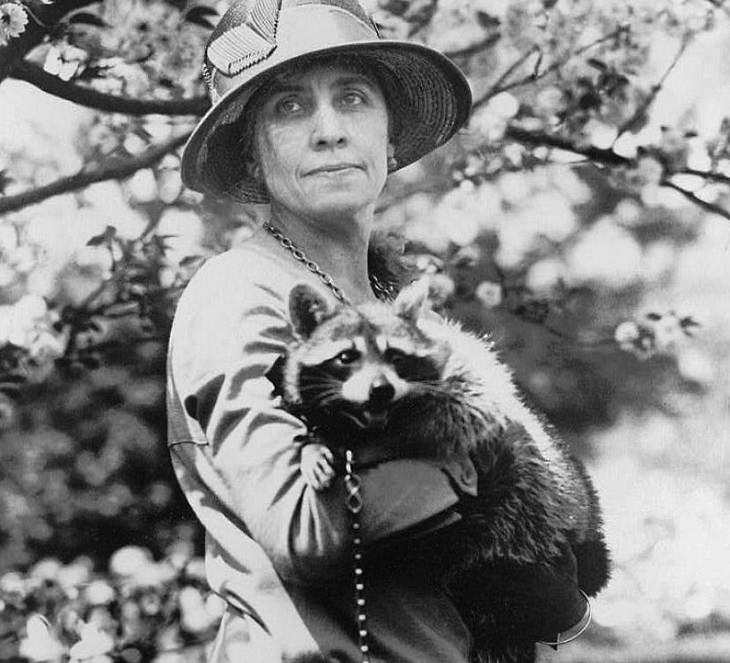 Though the Coolidge Family kept many pets during their stay in the White House, Rebecca was the First Lady's favorite. For 3 years, she was fed shrimp and persimmons and a house was built for her amid the trees. In 1929, she was given to what is now the National Zoo in Washington DC.
2. Salvador Dali and his pet Anteater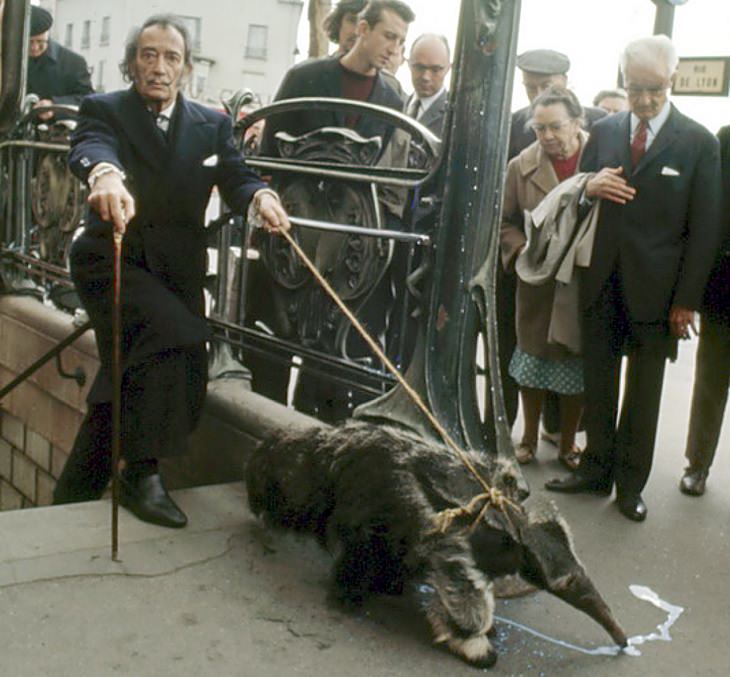 (Imgur)
Salvador Dali lived his whole life on the wild side, leaning towards the eccentric and awe-inspiring. He eventually developed a fondness for anteaters, who made appearances in his paintings and was seen on a leash with him walking around Paris. He also had a pet ocelot.
3. Tippi Hedren had a pet lion named Neil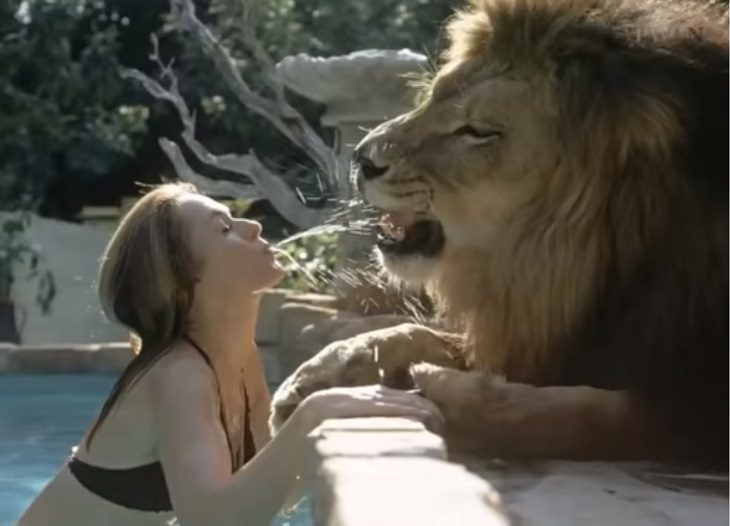 (Youtube)
American actress turned animal activist Tippi Hedren, along with her husband, discovered their love for big cats while shooting for a film in 1969. The movie wasn't a hit but Neil, the 400-pound beauty featured here, was. From a cub to a king, Neil grew up alongside Tippi's children in their California home which is today the Shambala Animal Preserve, and still Tippi's residence.
4. George Clooney and his pig, Max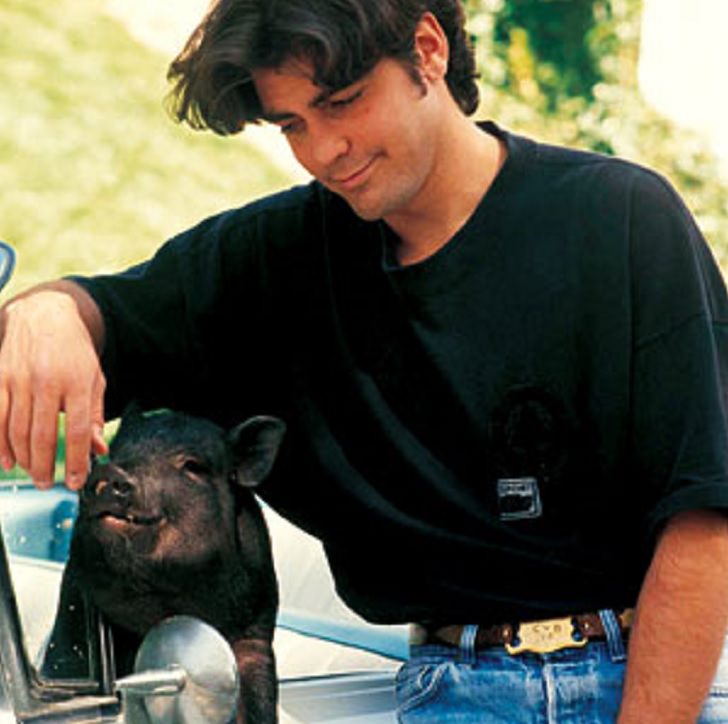 (Reddit)
This adorable snorting piglet was bought by George Clooney in 1980 as a gift for his then-girlfriend. Though the romantic relationship ended shortly thereafter, a beautiful relationship was born between Clooney and Max. The piglet grew into a 400-pound pig, and remained Clooney's best friend until his passing in 2006, at age 19.
5. Michael Jackson and his chimpanzee Bubbles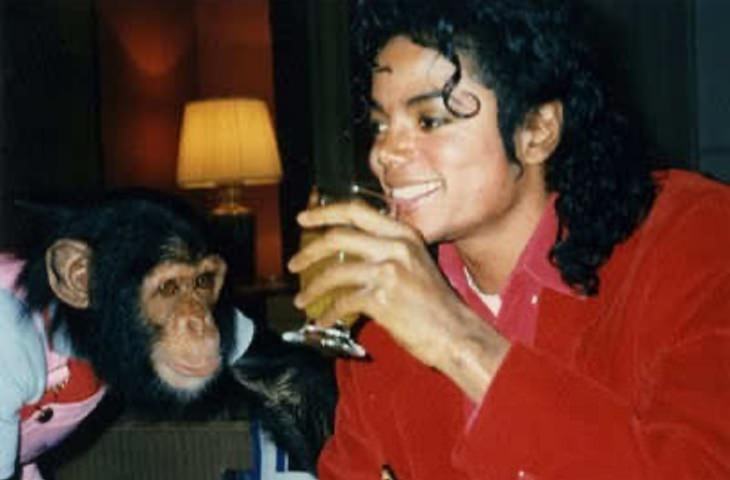 (Reddit)
Bubbles was bought by Jackson from a Texas research facility in the 1980s. He was often seen out in public by Jackson's side and accompanied him on his tours. He even drank tea alongside the pop icon and the Mayor of Osaka, Japan. In 2003, Bubbles was moved to a trainer's ranch. The following year, he was sent to the Center for Great Apes in Florida, where he lives happily with other chimps.
6. Josephine Baker and Chiquita, her pet cheetah
(Reddit)
Before Josephine Baker was a French revolutionary or civil rights activist, she was the ultimate performer in the French entertainment industry. Chiquita was gifted to her by a club owner, much to her delight, and often made appearances on stage with the dancer, donning a gorgeous diamond collar.
7. Frida Kahlo and her pet deer, Granizo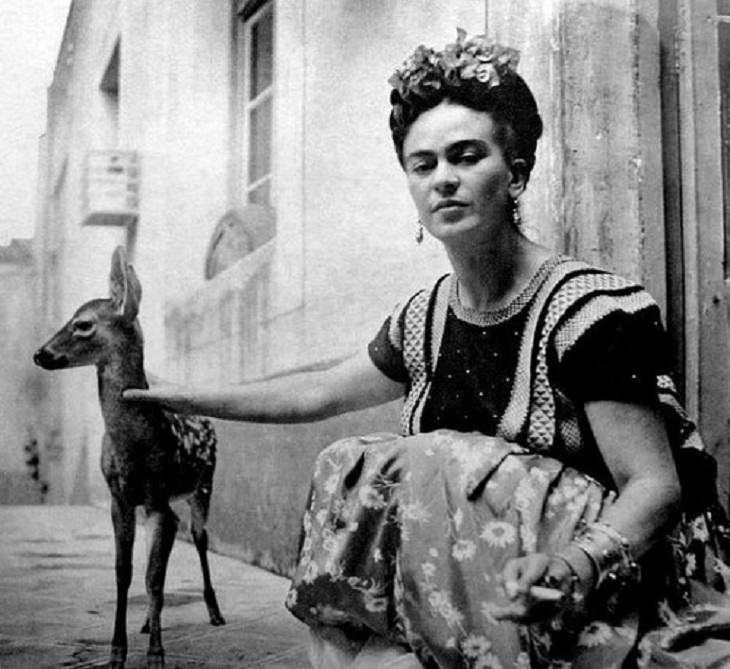 (Imgur)
Painter Frida Kahlo had a great love for animals and reportedly had monkeys, cockatoos, parrots, and even a dog of the breed, Xoloitzcuintle. Granizo was among her favorite and gained fame as the model for her 1946 painting La Venadita (Little Deer), also known as The Wounded Deer.
8. Elvis and his pet kangaroo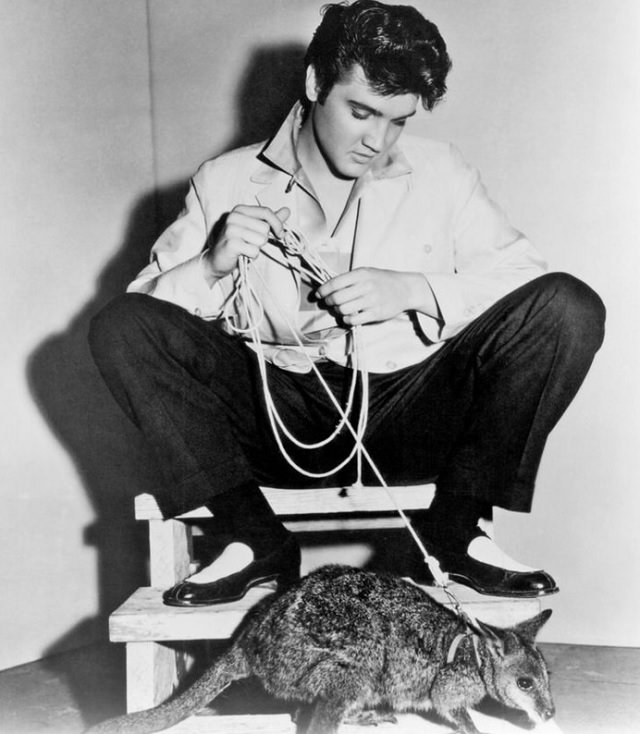 (Facebook)
Elvis and Priscilla Presley are rumored to have kept numerous pets during their time together, exotic and ordinary. In the 1950s, however, for a brief period, Elvis had a pet kangaroo. The kangaroo was supposedly a gift from a booking agent and was later donated to the Memphis Zoo.
9. Audrey Hepburn and her fawn, Pippin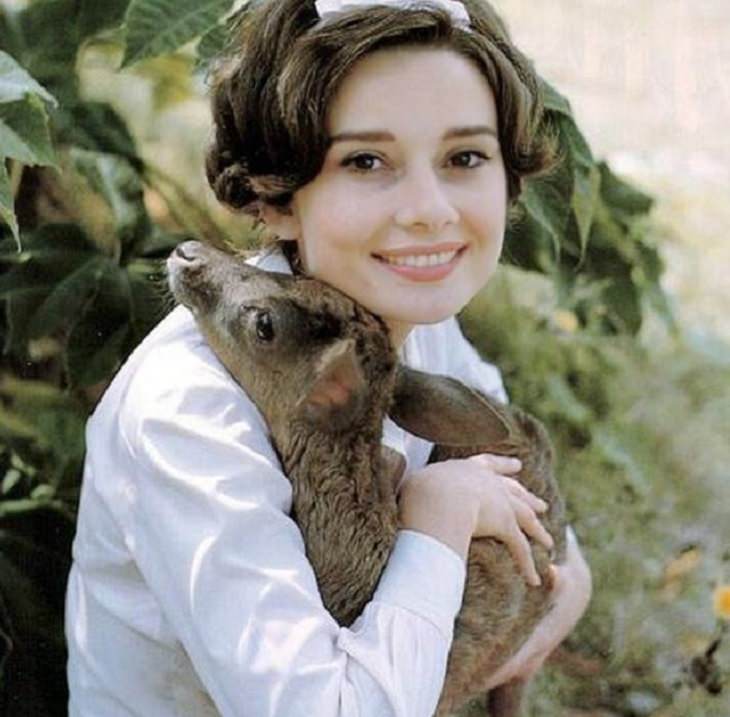 (Reddit)
In 1958, Audrey Hepburn met Pippin the fawn while shooting for the film Green Mansions. The fawn's role was to follow Hepburn around, so the actress was encouraged to take care of her to create a bond. The bond was successfully created, with Hepburn taking Pippin with her everywhere from grocery stores to parties. Though she had to give Pippin back after the completion of the movie, a year later she was tracked down again and brought permanently into the Hepburn family.
Enjoyed this article? then pass it on and share it!