Not all of us are great at photography. However, from time to time, some of us end up capturing some amazing pictures by sheer chance. These perfectly-timed photos capture some remarkable moments just at the right time and the result is often fascinating. We have shared a similar collection of pictures below for your entertainment. From accidental optical illusions to hilarious photobombs, these well-timed shots show just how amusing and interesting our world can be.
1. The aliens have landed...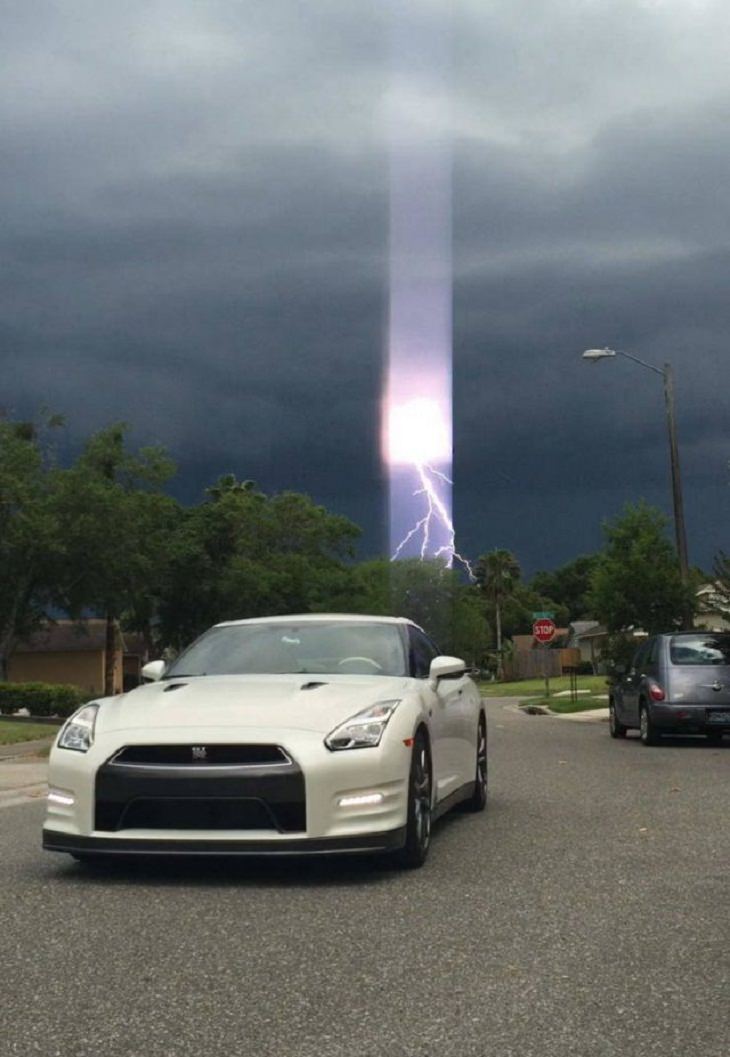 Image Credit:
Acid Cow
2. This kid shoots jet planes out of his wrists!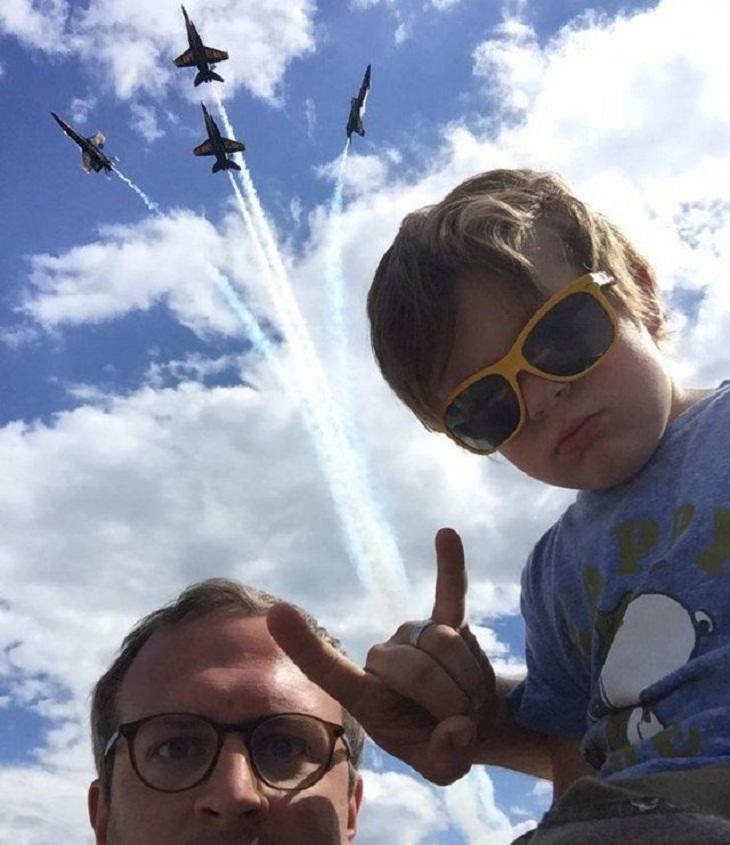 3. Just before the splash...
4. When a penguin jumped out of the water at the right moment.
5. "Hey, how's my new hairstyle?"
6. "I will take that, thank you!"
7. "And I will take this ice cream, too!"
8. So this what a bursting balloon looks like.
9. When a guy wanted to take a cool pic of his awesome skydive. But the keys he lost decided to spoil the moment and the picture.
10. The little one seems to be flying high!
11. This cat decided to leap right into the perfect sunset photograph of a family.
12. Lightning bouncing off of a double rainbow!
13. Speaking of rainbows... Looks like this is where they end!
14. It looks like the truck is stealing the sun.
15. Someone's going to have a missing burger soon.
16. Did they just choose to spread their wings at the exact same time?
17. Jet, set...
18. "Ouch!"