Russia sometimes seems like an entirely different planet or dimension, and each glimpse we get of life in this distant land is stranger and more hilarious than the previous one. And while our understanding of this country is probably partly shaped by common stereotypes, there is also plenty of documented evidence about this country that keeps puzzling us.
Take this recent trend of turning your own car into a DIY tank, for example, of which we've collected 10 pictures. Why on Earth would anyone decide to do THIS to their car?!
1. Inscription: "To Berlin"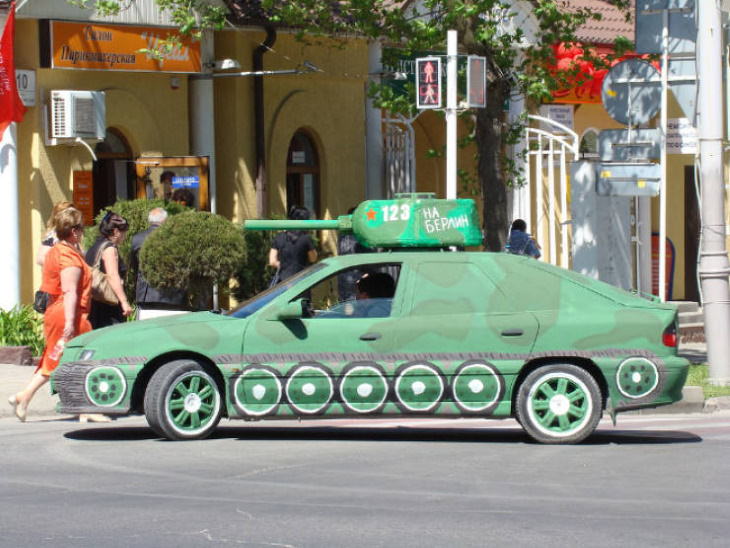 2. What a beauty!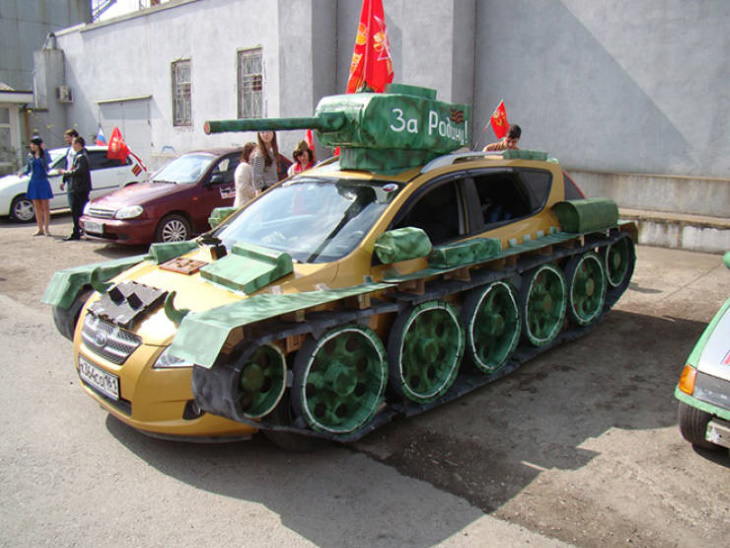 3. Those poor car windows!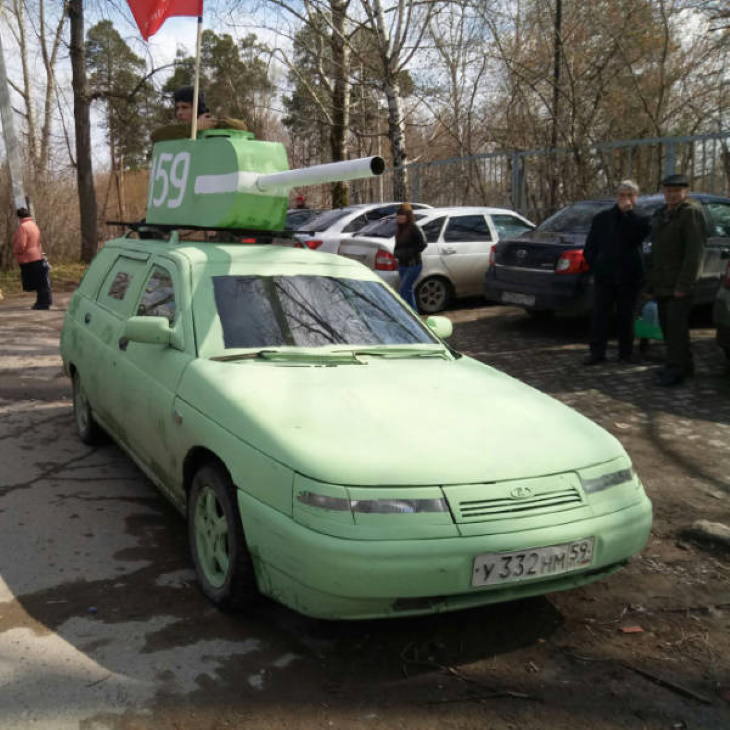 4. Red and stylish!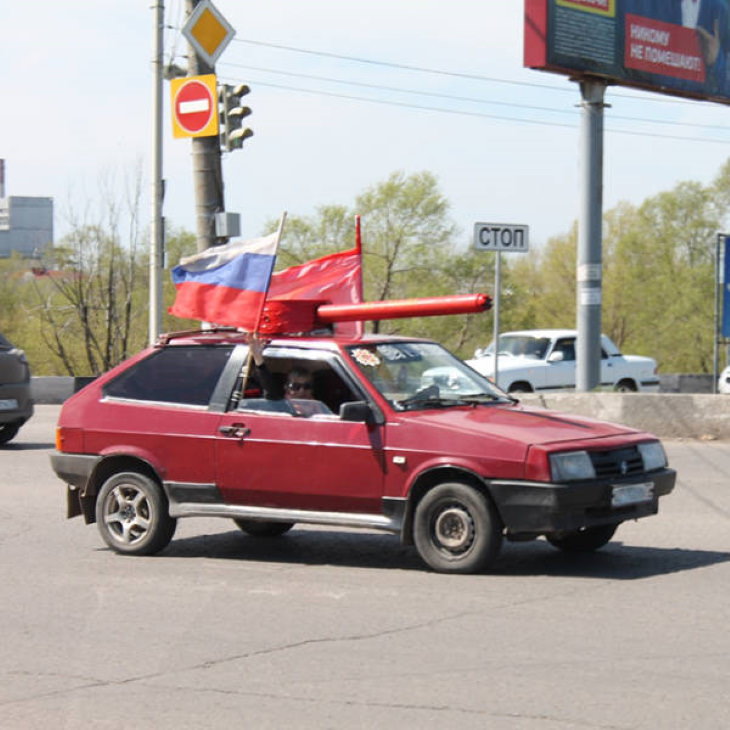 5. We surrender!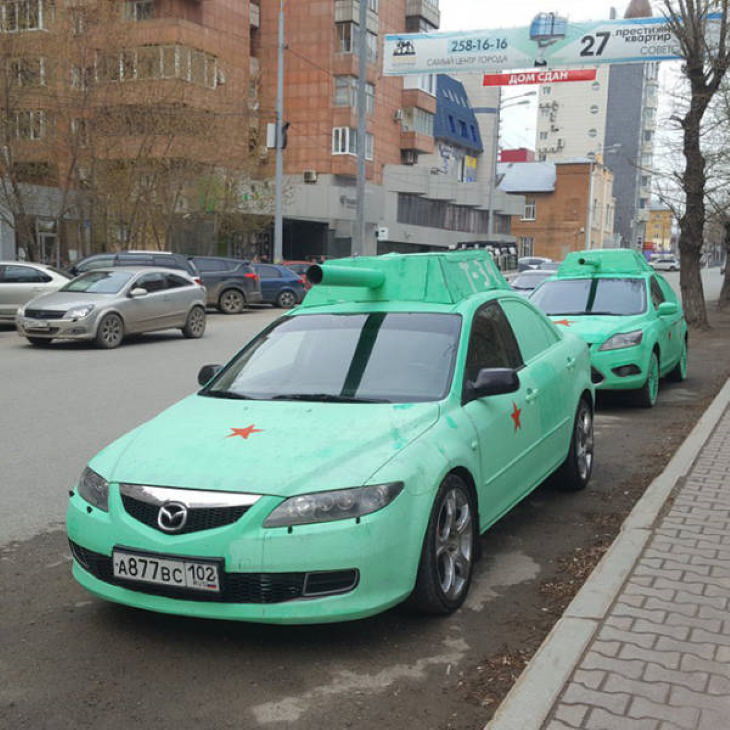 6. A whole car-tank parade!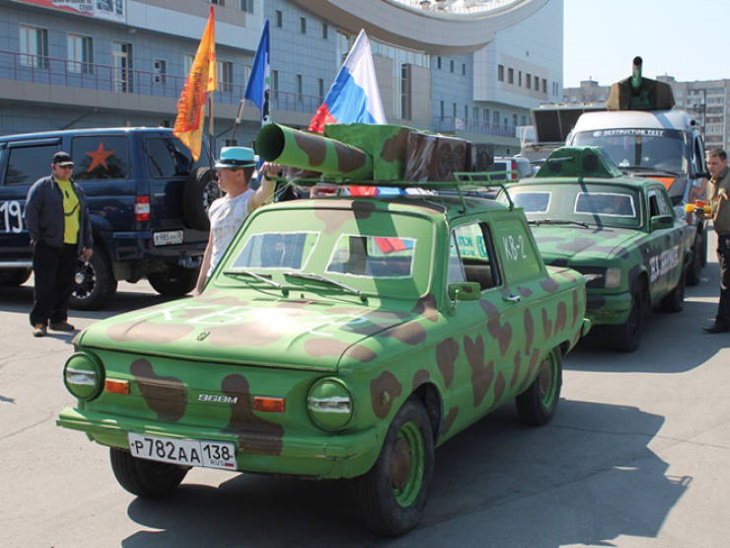 7. This one is even embellished with flowers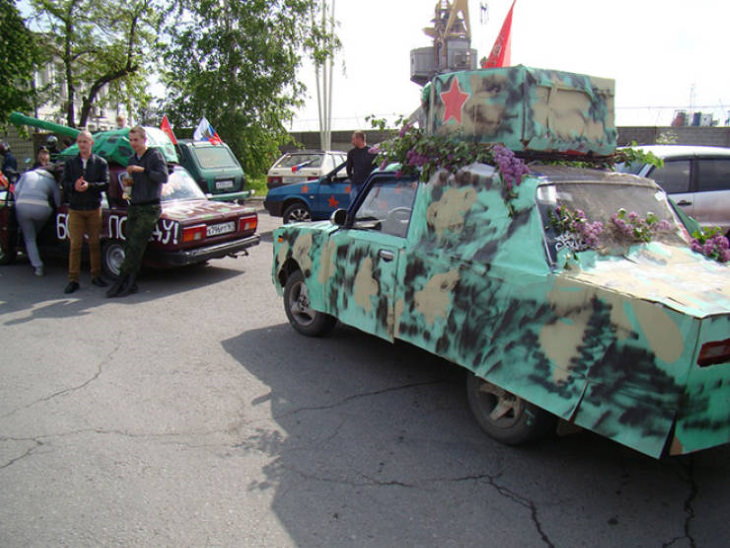 8. Here they are, the proud owners of the vehicle!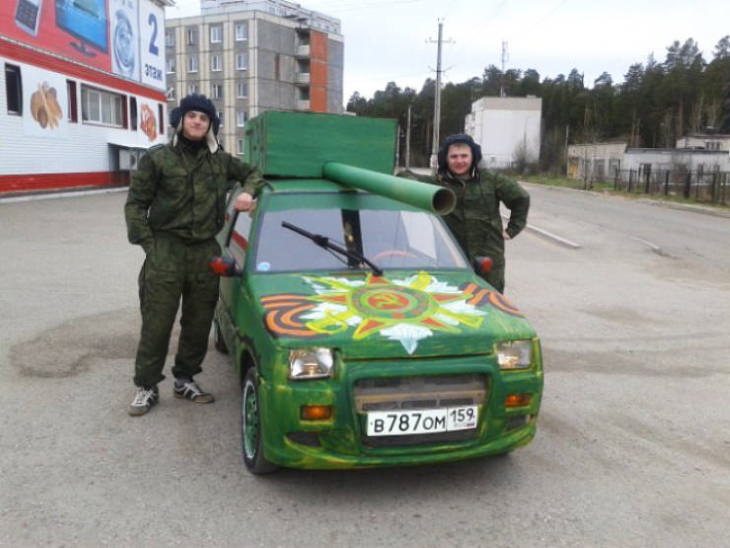 9. Wrapped up and ready to go like a Christmas present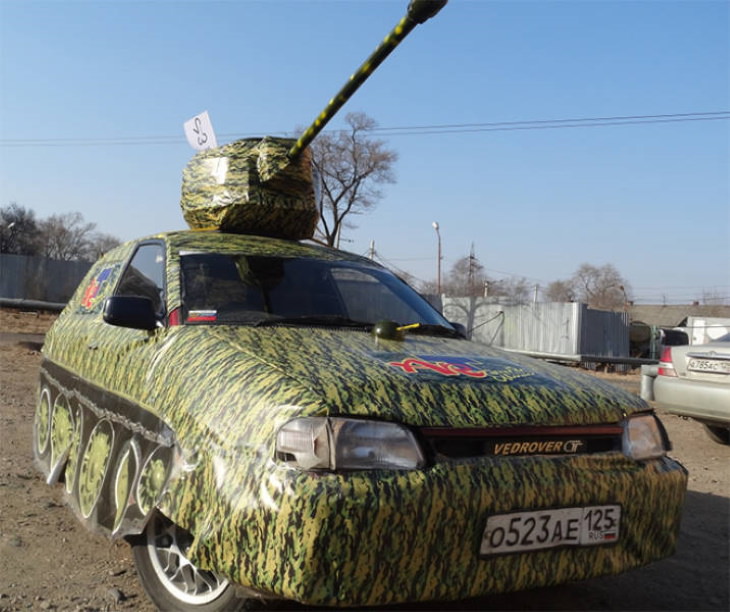 10. Just one concern - the window visibility might be impaired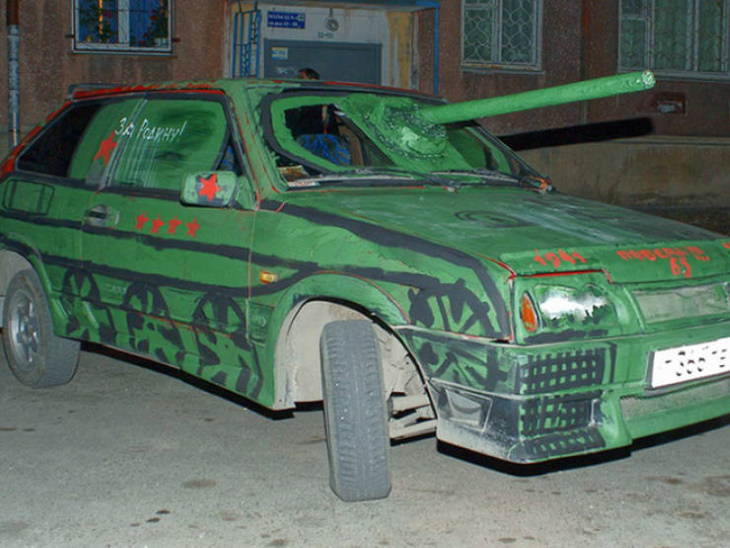 Share this funny post with friends and family!