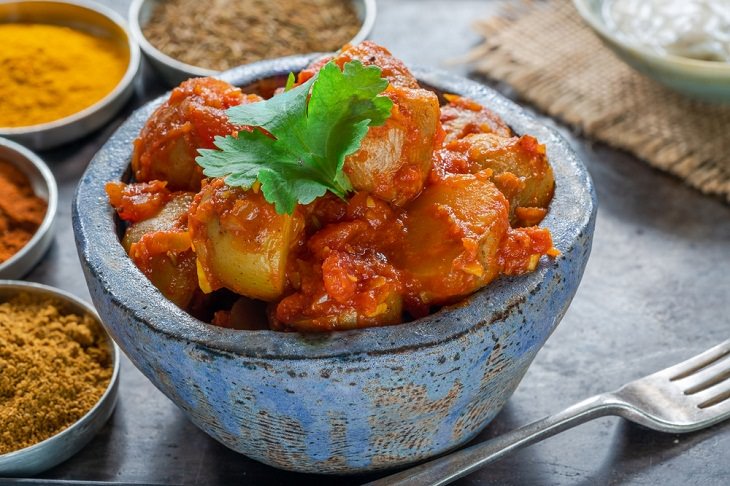 The dish primarily consists of Indian-style potatoes filled with delightful spices and nuggets of juicy tomatoes that will make you crave more of it once you are done. Bombay Potatoes transforms the humble potato with a variety of traditional Indian flavors and will just take about half an hour of your time.

Now, let's take a look at how to make Bombay Potatoes.
Ingredients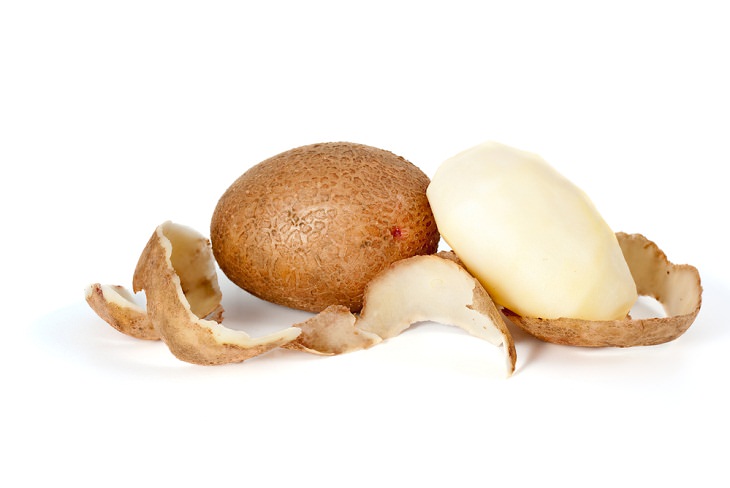 800g new potatoes, halved

6 large vine tomatoes, halved, deseeded and chopped

3 tablespoons oil, soybean, salad or cooking

1 teaspoon spices, mustard seed, yellow

1 teaspoon spices, cumin seed

1 teaspoon spices, turmeric, ground

1 teaspoon spices, coriander seed

½ teaspoon Spices, pepper, red or cayenne

½ teaspoon salt

3 tablespoons raw onions
Instructions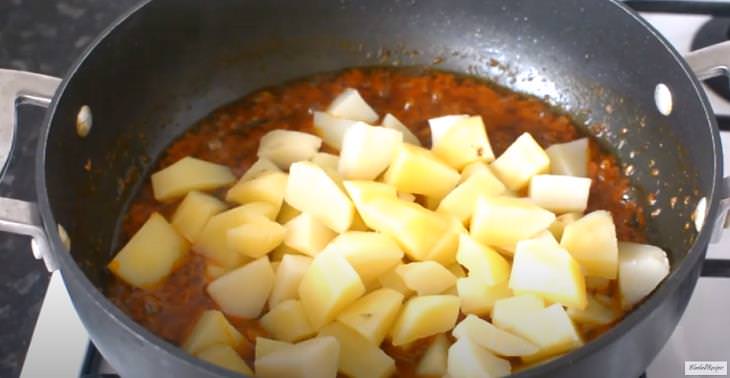 * Place the potatoes in a saucepan and cover with water.
* Bring to boil over medium-high heat and cover with a lid.
* Once the water starts to boil, cook until the potatoes are tender enough. 5-10 minutes should be good enough for this. Drain and leave to steam dry.
* Meanwhile, add the ginger, garlic, and four tomatoes into a food processor and mix until they have blended into a nice, thick, and soft puree.
* Then, heat oil in a large skillet over medium heat. Add the onions along with a large pinch of salt and stir well for about 10 minutes.
* Add the chilies, mustard seeds, ground coriander, turmeric, cumin seeds, turmeric, coriander, and cayenne pepper. Keep cooking and stirring well until all the spices are mixed properly. Up to 1 minute of stirring should do the job. Make sure that the spices don't burn.
* Now, add the tomato mixture and bring to a mild simmer. Also, add the drained potatoes to the skillet and carefully stir.
* Make sure the potatoes and the tomato mixture are blended well with the spice mixture.
* Lightly simmer the Bombay potatoes for a few more minutes.
* If desired, taste with more salt.
* Serve the dish topped with the chopped coriander.
Note: You can add ginger or garlic paste for additional taste while adding the onions.
There you go! Your hot, filling, and delicious Bombay Potatoes dish is all ready for you to eat. It can work wonderfully well as a side dish or even as a light meal.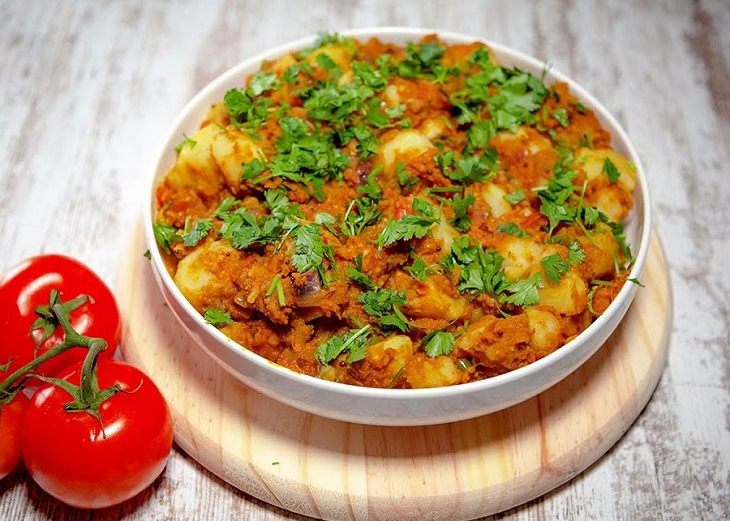 Prep time : 15 Minutes
Cooking time : 25- 30 Minutes
Nutrition Facts
Per Serving:
267.6 calories; 4.8 g protein; 39.2 g carbohydrates; 0 mg cholesterol; 305.1 mg sodium.
Share this post with some who loves to cook!