On a planet with 7.5 billion inhabitants all struggling to coexist, communication is very important. To that end, most countries, states, cities, and even districts have their own distinct languages. In fact, the deeper you go into any given area, you'll find hundreds of dialects and vernaculars spread across the area. 1 language with 10 different versions of it. In that way, English has stood as a middle ground and something of a common language. 1.5 billion people worldwide speak English, though only approximately 400 million are native English speakers.
While English has been a great way to communicate with people all over the world, to non-native English speakers who study the language top to bottom, there can be so many confusing aspects to using the language. From punctuation to pronunciation, the English language is peppered with thousands of oddities designed to amuse, bemuse, and confuse with its upside-downness and head-shaking rules. Take a look at these 20 examples of the strangeness of the English language at work.
1. Mixed senses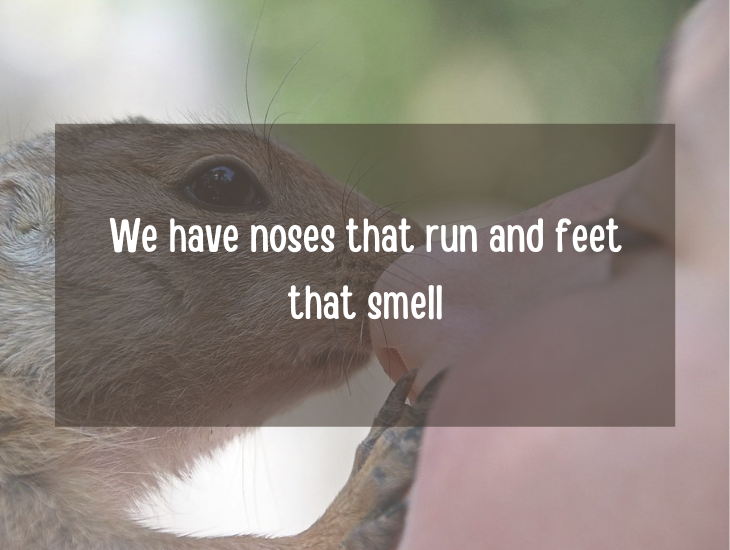 We have noses that run and feet that smell.
2. Odd groups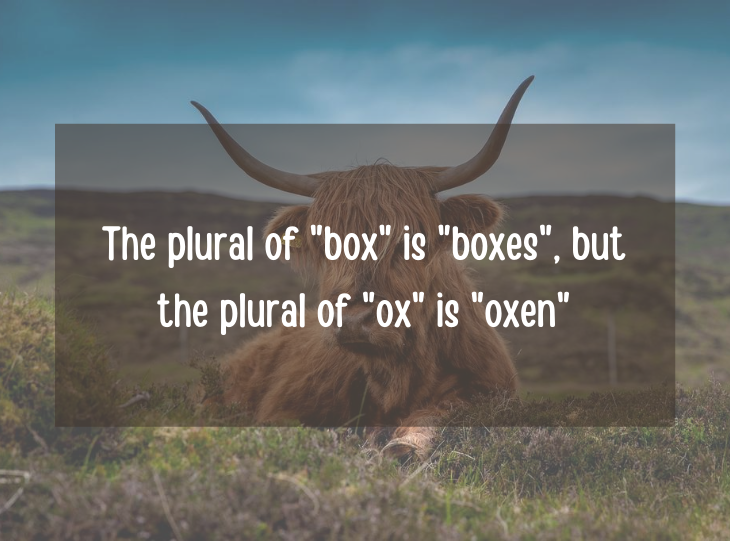 The plural of "box" is "boxes", but the plural of "ox" is "oxen".
3. Lyrical genius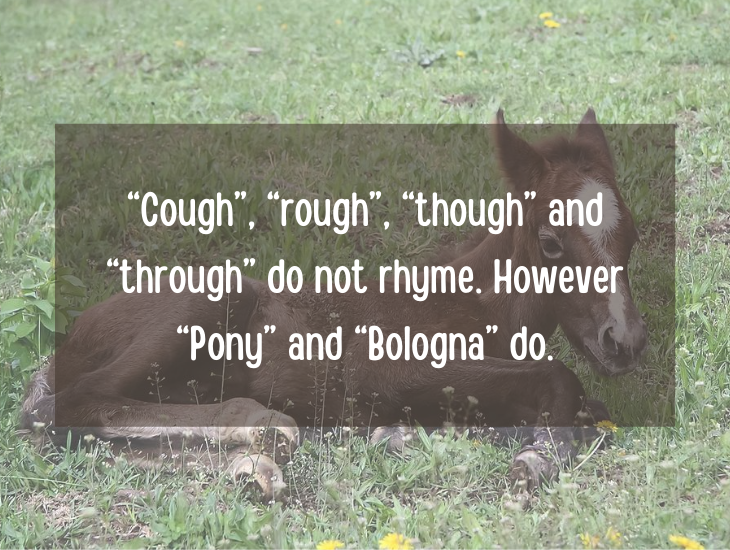 "Cough", "rough", "though" and "through" do not rhyme. However "Pony" and "Bologna" do.
4. Can you "C"?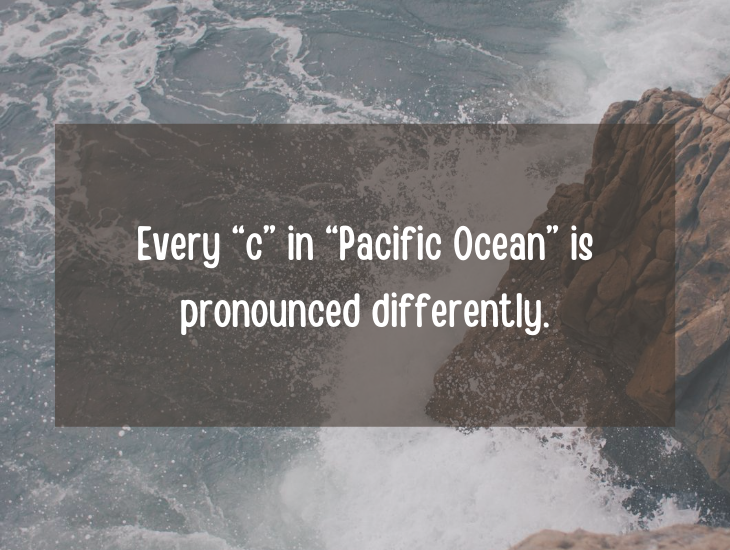 Every "c" in "Pacific Ocean" is pronounced differently.
5. Everybody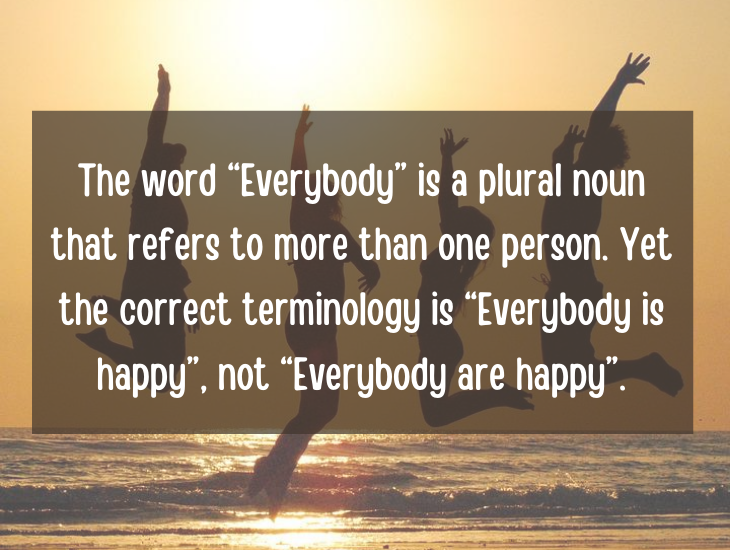 The word "Everybody" is a collective noun that refers to more than one person. Yet the correct terminology is "Everybody is happy", not "Everybody are happy".
6. This is tearing me apart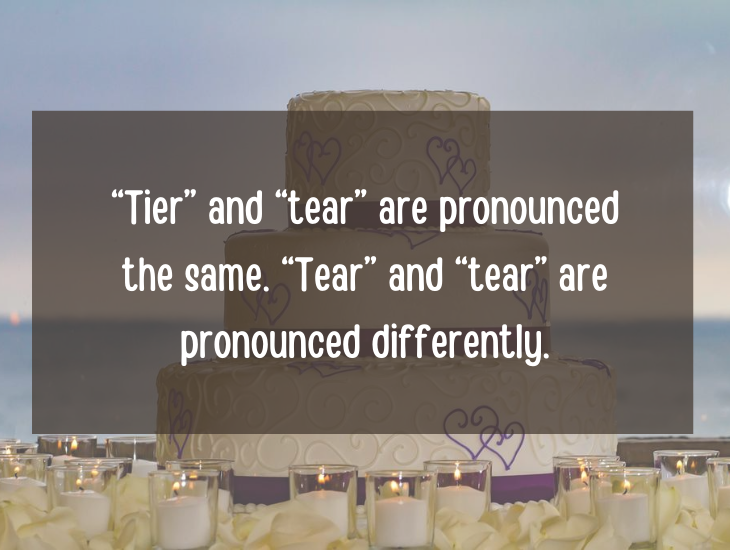 "Tier" and "tear" are pronounced the same. "Tear" and "tear" are pronounced differently.
7. Triple Contractions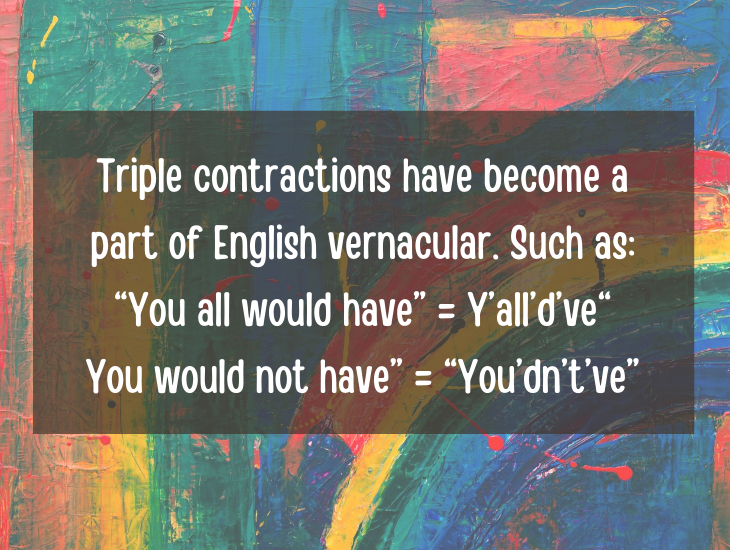 Triple contractions have become a part of English vernacular. Such as:
"You all would have" = Y'all'd've
"You would not have" = "You'dn't've"
8. Had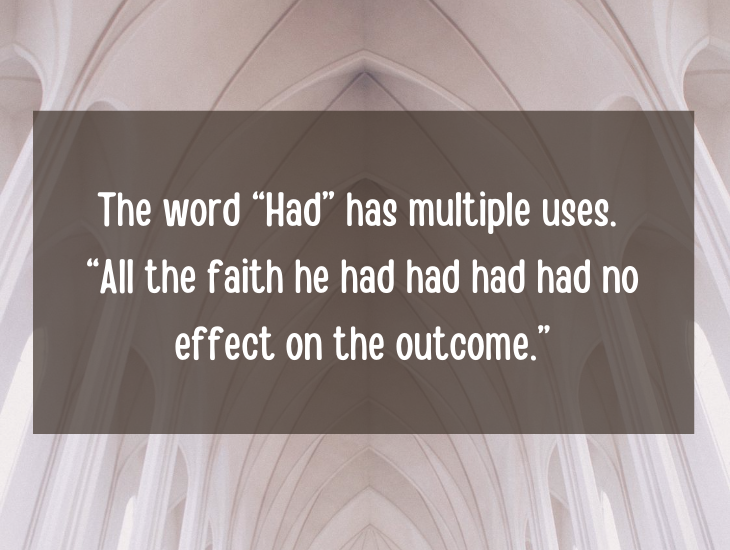 The word "Had" has multiple uses.
"All the faith he had had had had no effect on the outcome."
9. Chances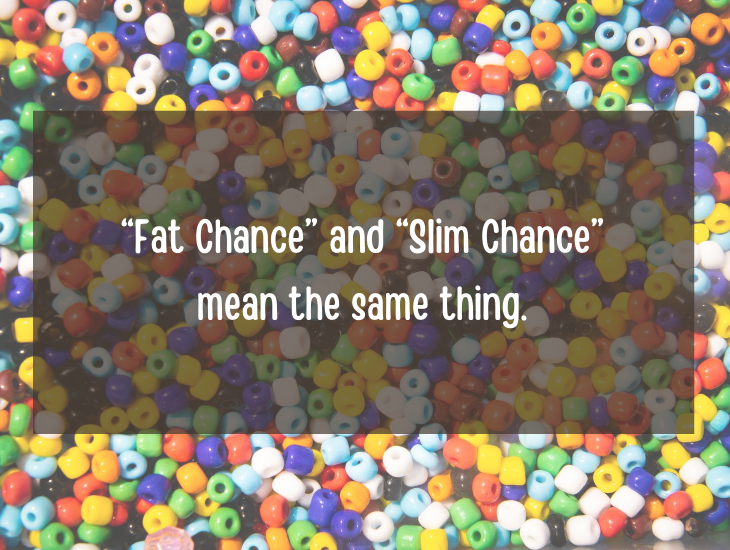 "Fat Chance" and "Slim Chance" mean the same thing.
10. Fish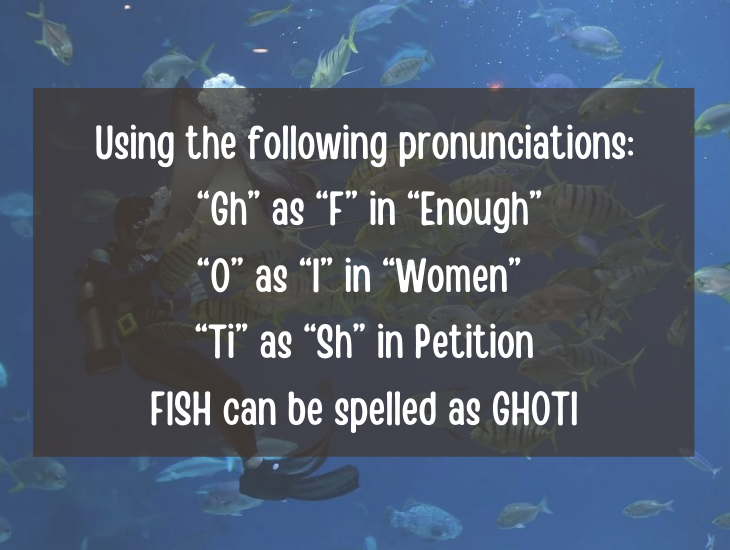 Using the following pronunciations:
"Gh" as "F" in "Enough"
"O" as "I" in "Women"
"Ti" as "Sh" in Petition
FISH can be spelled as GHOTI
11. Rules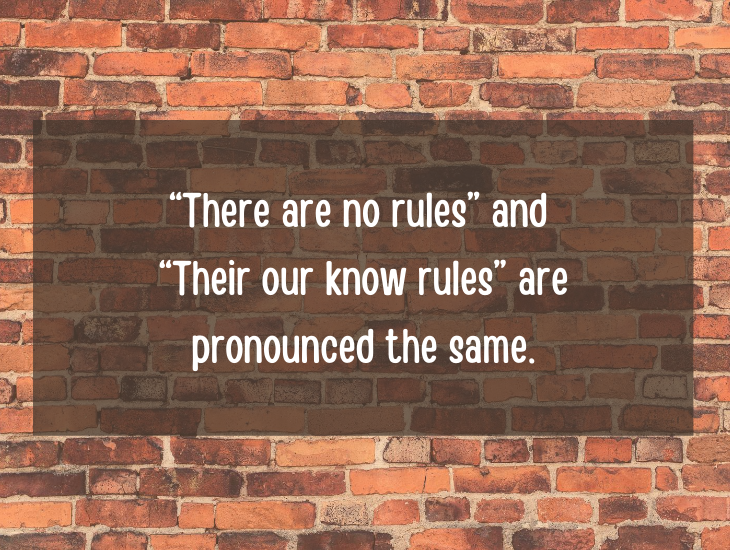 "There are no rules" and "Their our know rules" are pronounced the same.
12. Form filling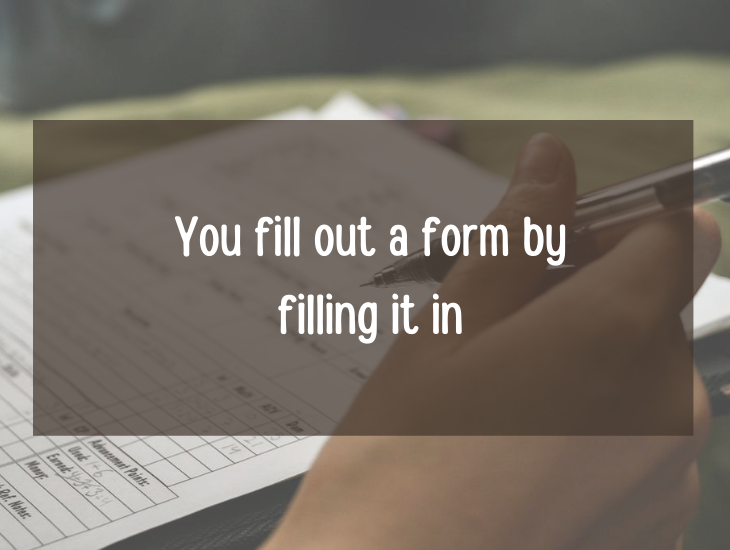 You fill out a form by filling it in
13. A word of confusion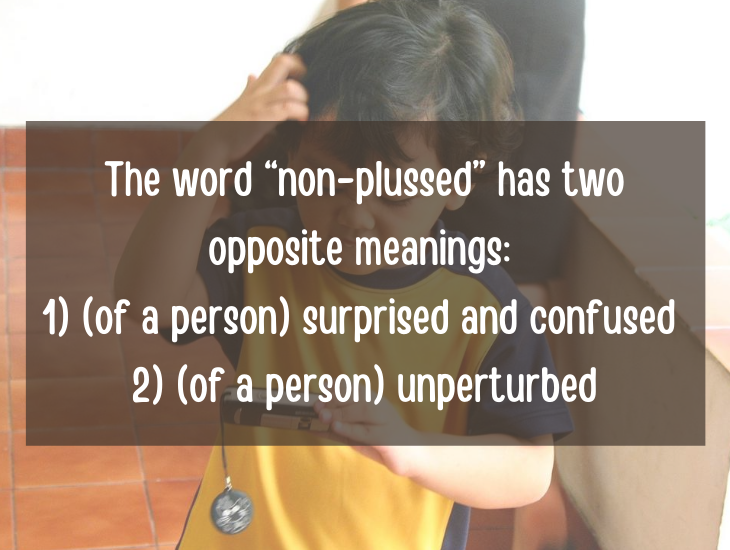 The word "non-plussed" has two opposite meanings:
1) (of a person) surprised and confused
2) (of a person) unperturbed
14. Refridgerate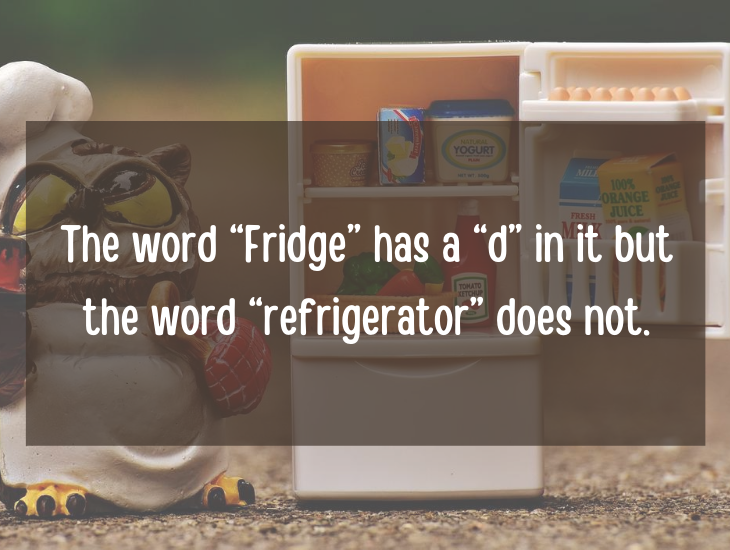 The word "Fridge" has a "d" in it but the word "refrigerator" does not.
15. Isn't it funny?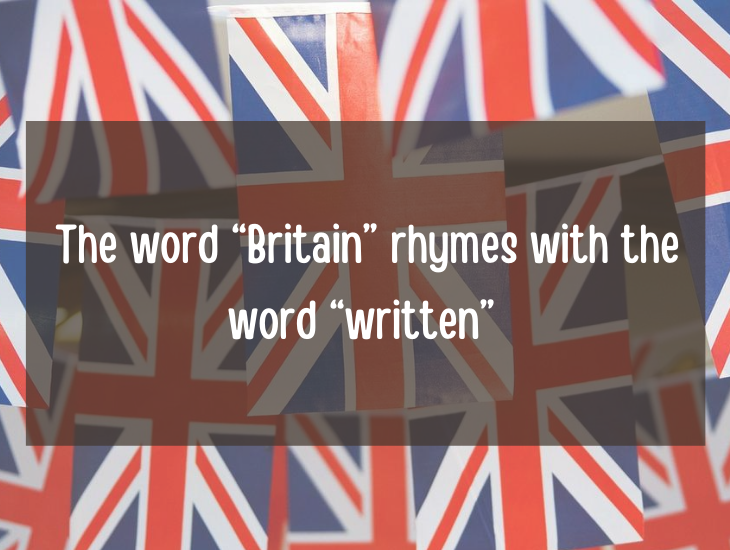 The word "Britain" rhymes with the word "written".
16. Questions and answers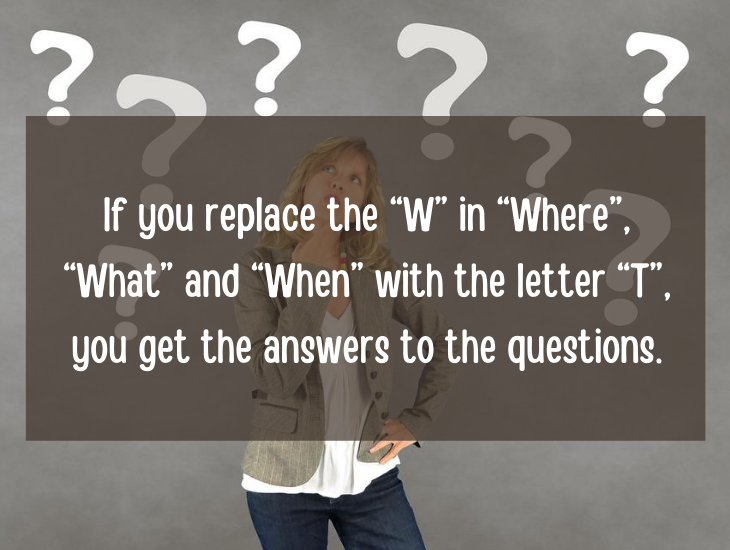 If you replace the "W" in "Where", "What" and "When" with the letter "T", you get the answers to the questions.
17. When?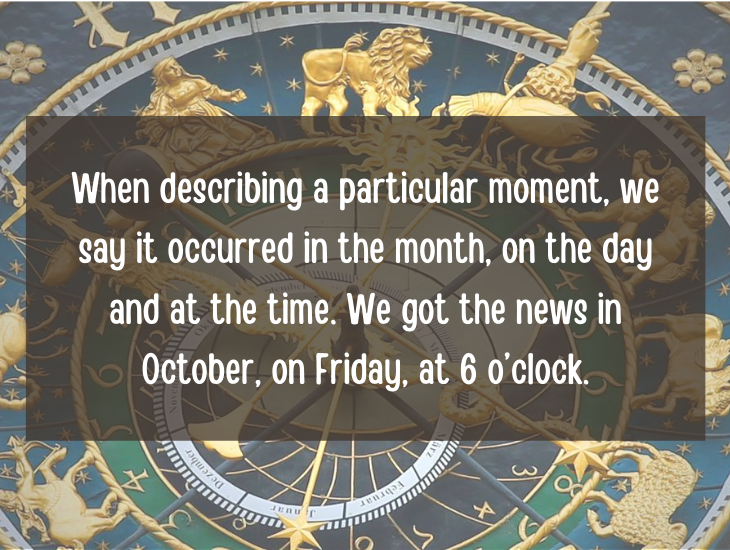 When describing a particular moment, we say it occurred in the month, on the day, and at the time.
We got the news in October, on Friday, at 6 o'clock.
18. Shipping terms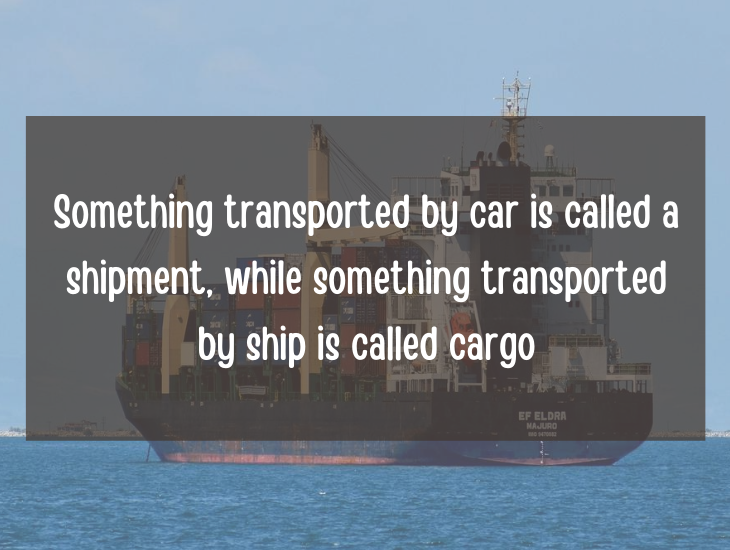 Something transported by car is called a shipment, while something transported by ship is called cargo.