Hilarious! Dad Transforms Kid's Artworks Into Real Animals
Children's imagination is a whole different world from our own, a world full of mystical creatures and strange objects. Fascinated by his children's imagination, Tom Curtis, a Dad from London, decided to create an interesting project with his two kids - 11-year-old Dom and 8-year-old Al where he would bring their fun and goofy drawings of animals and other objects "into existence" with the use of photo editing software. Tom then publishes masterpieces like the ones below online on the Instagram page titled 'Things I Have Drawn', so make sure to visit his Instagram Page and Website to see more of these hilarious pics.
1. A majestic stallion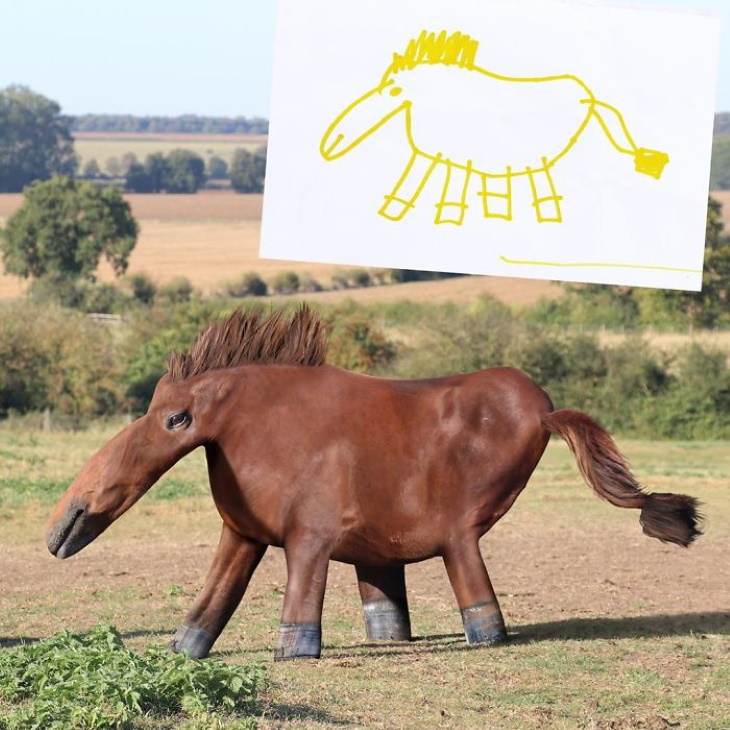 2. This appears to be a duck-swan hybrid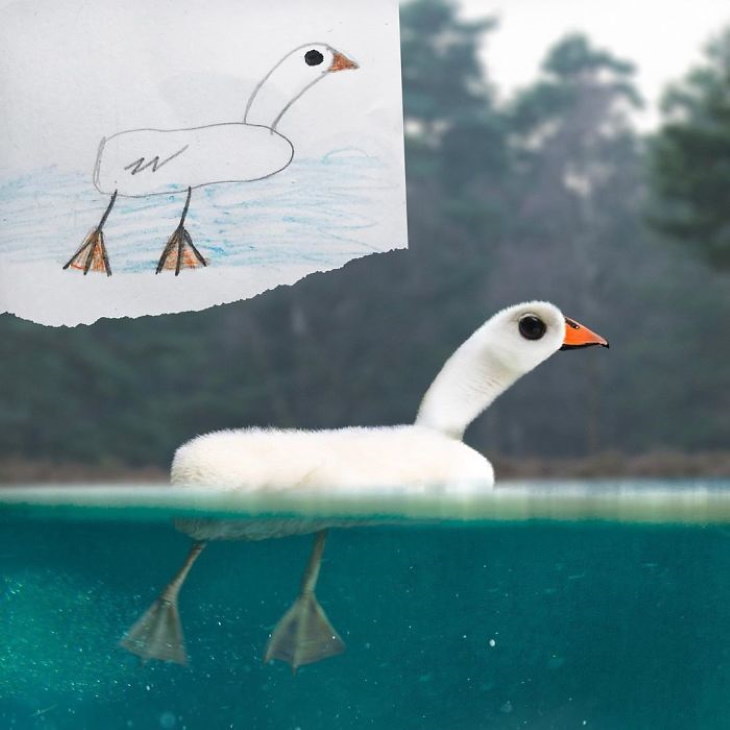 3. Is it a dog? Is it a bird? It's Superdog!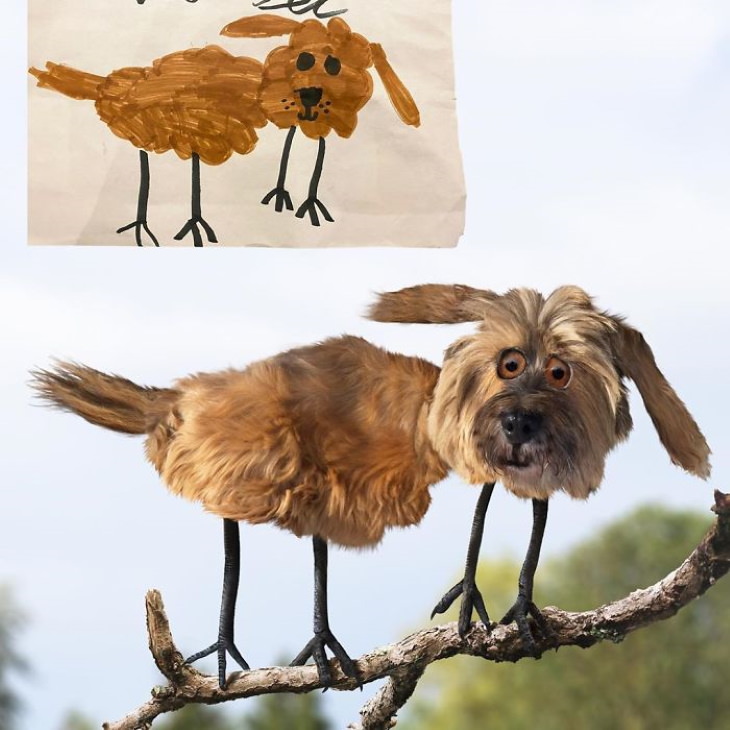 4. The elusive flatcat in its natural habitat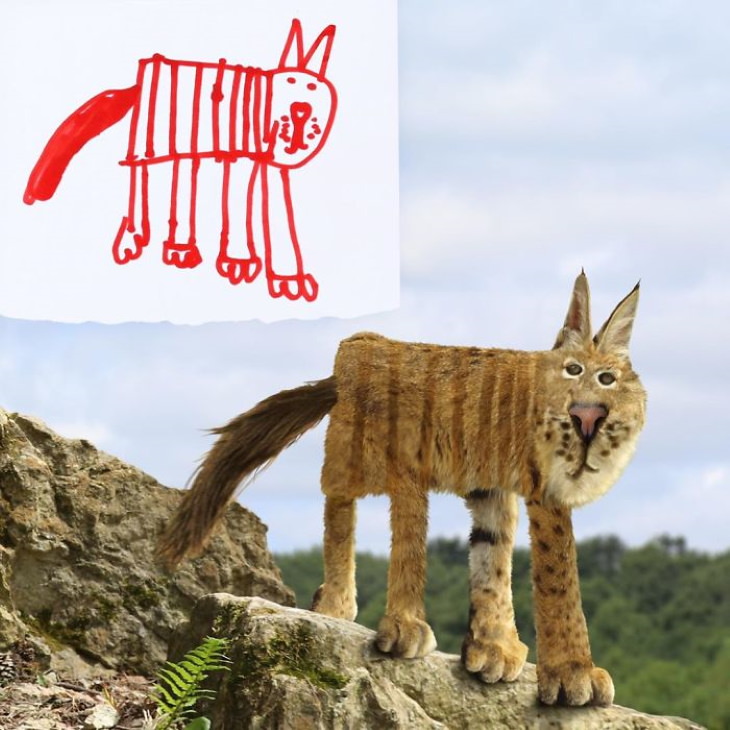 5. A new species of hummingbird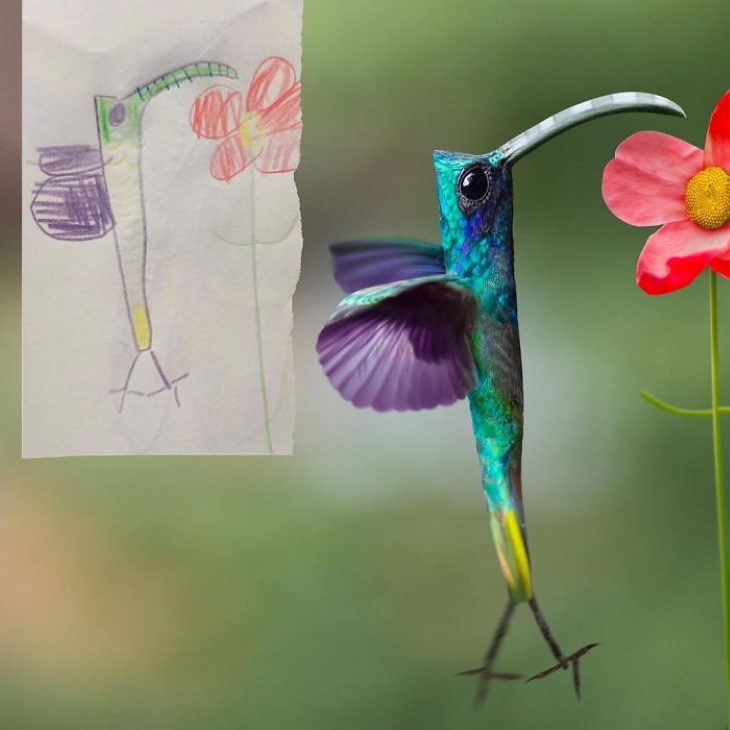 6. This is the friendliest little scorpion I've ever seen!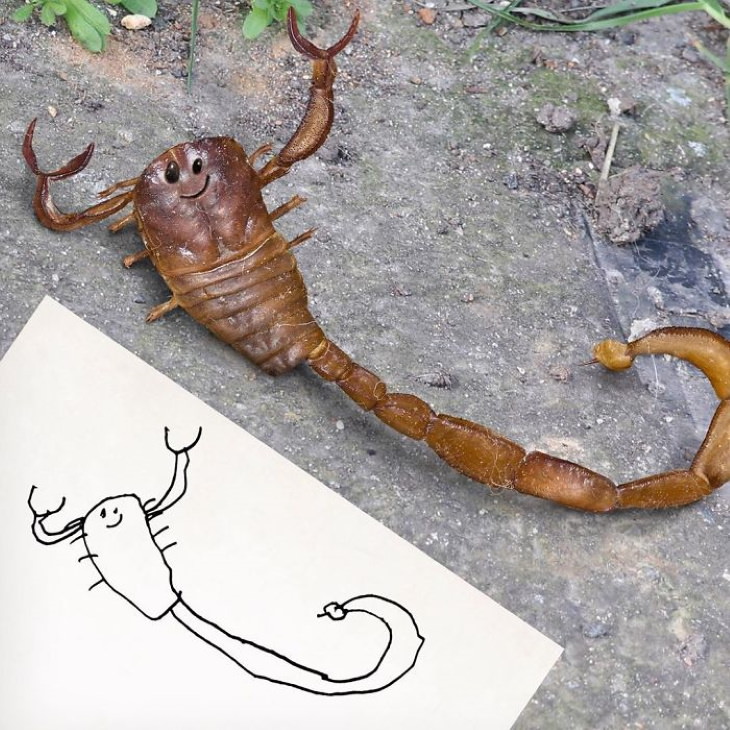 7. This is what the baby chick looks like right after hatching from the egg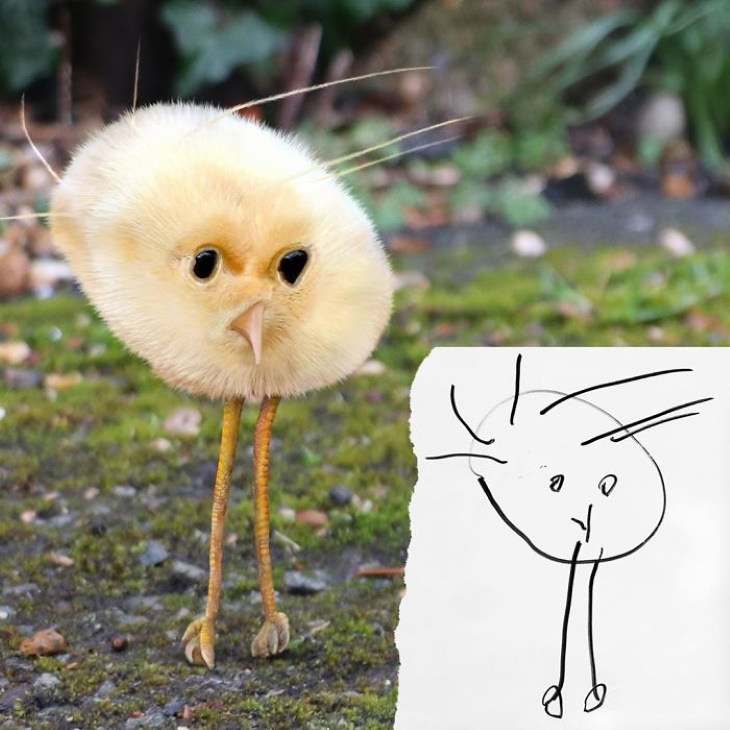 8. The enemy would be stupefied by the sheer sight of this tank!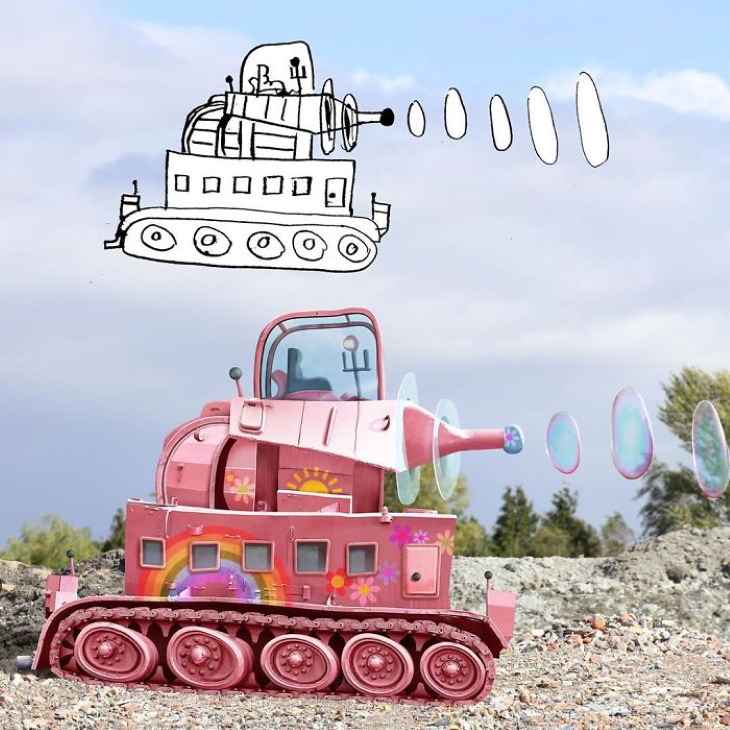 9. Why the long face, Mr. and Mrs. Otter?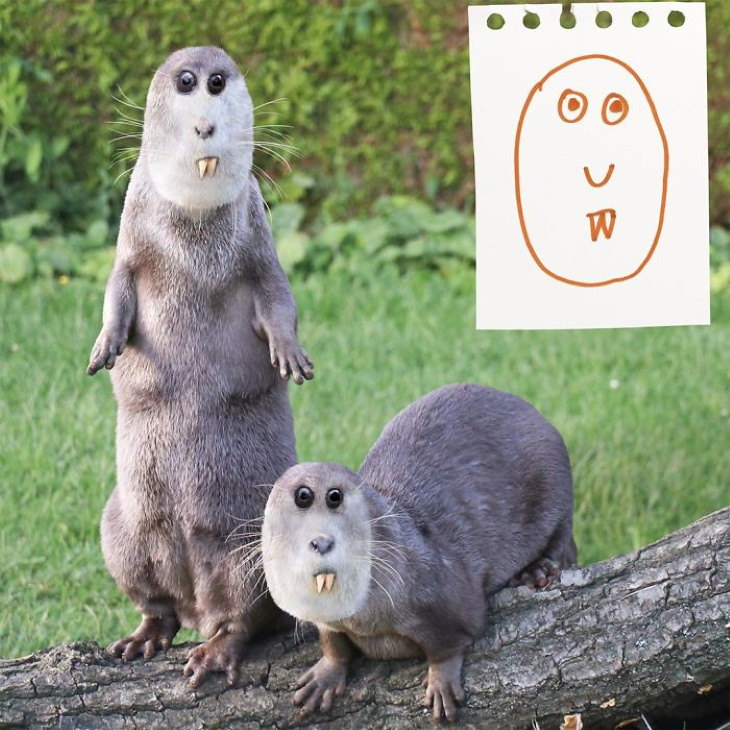 10. Ladies and Gentlemen, behold the narwhal!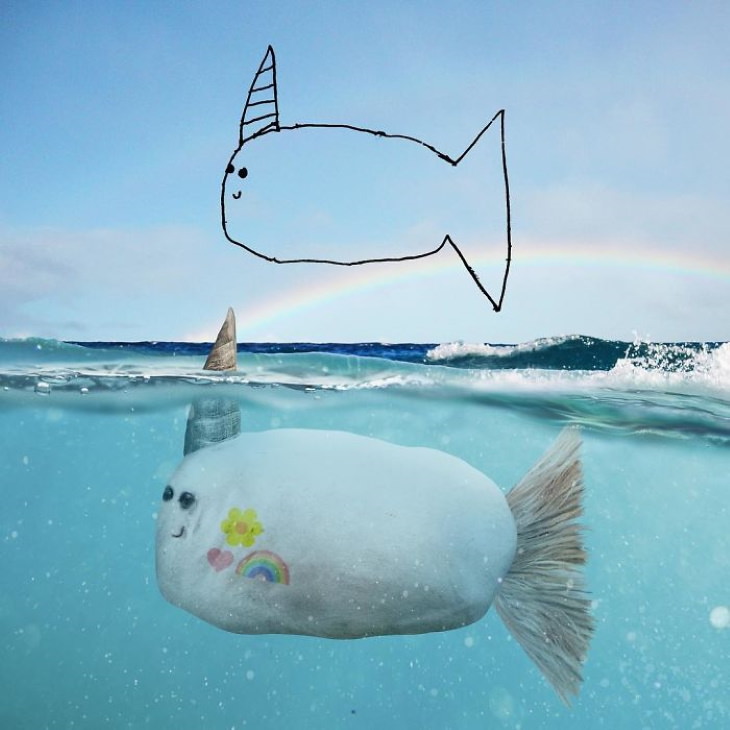 12. What a happy little chimp!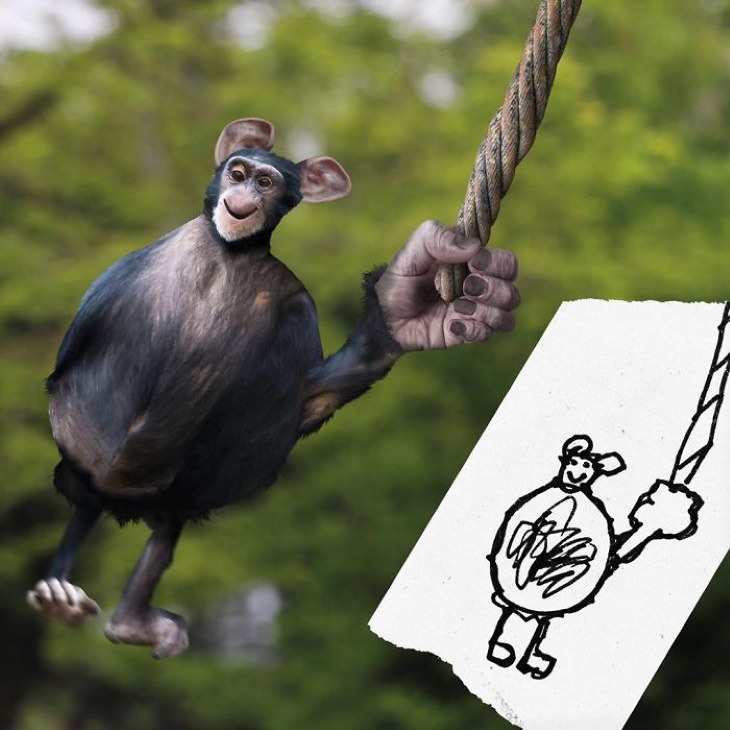 13. Planes can look fun, too!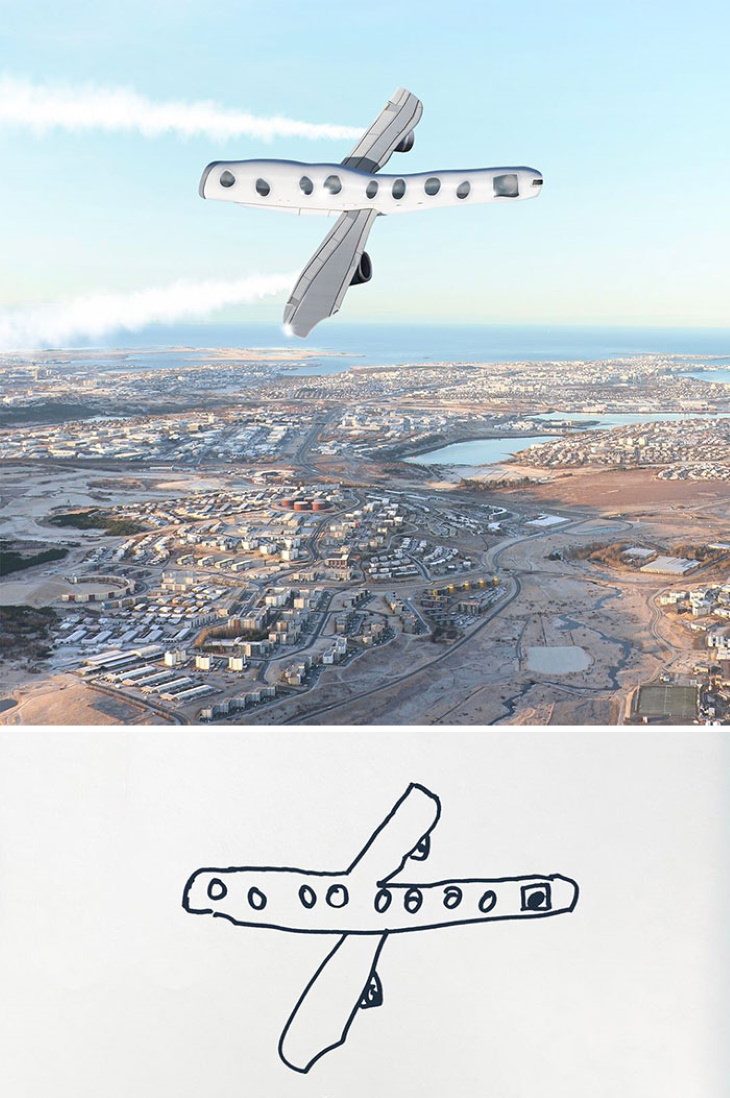 14. What a funny little bird, is it a toucan, maybe?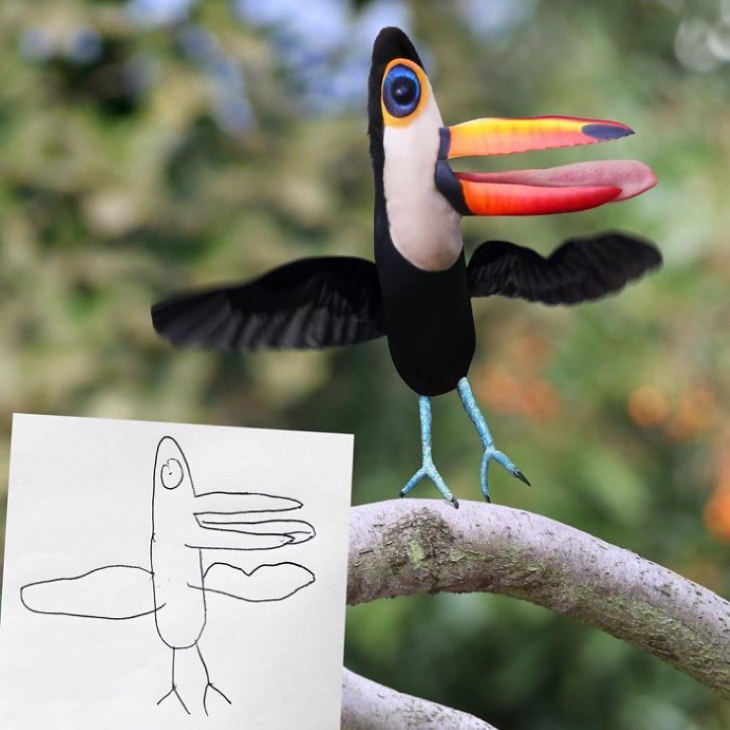 15. Clearly, this is a woodpecker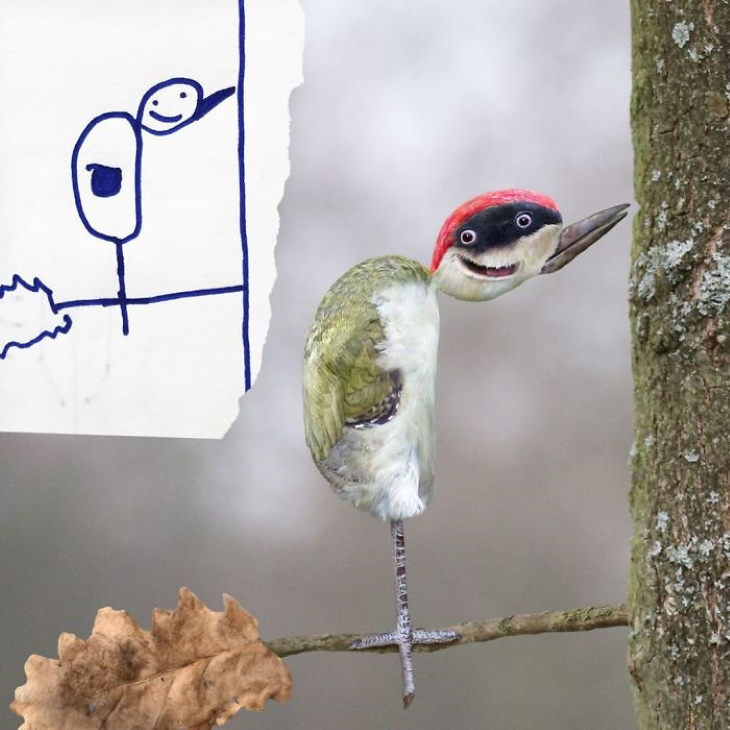 15. This is the cutest badger I've ever seen, don't you just wish all of them looked like this guy?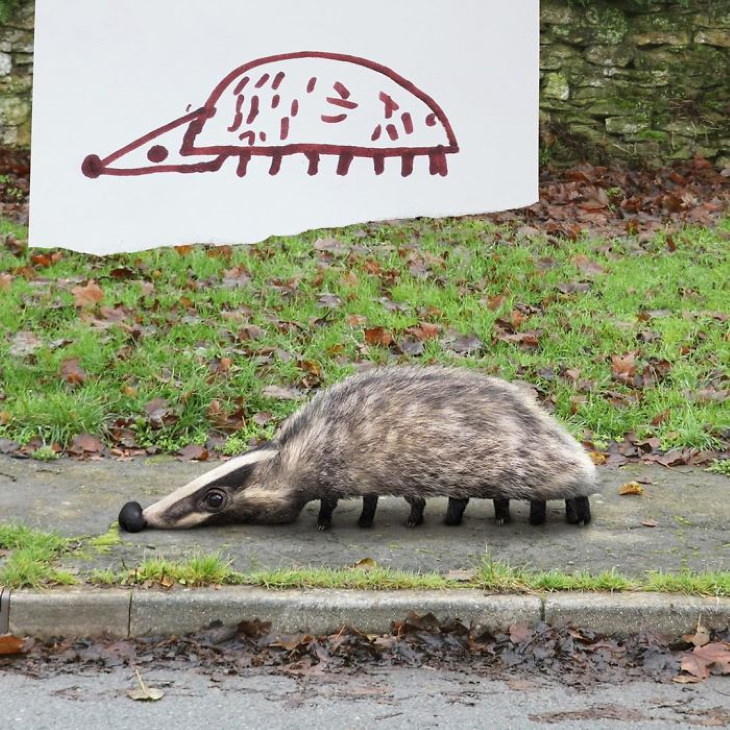 16. A fair attempt!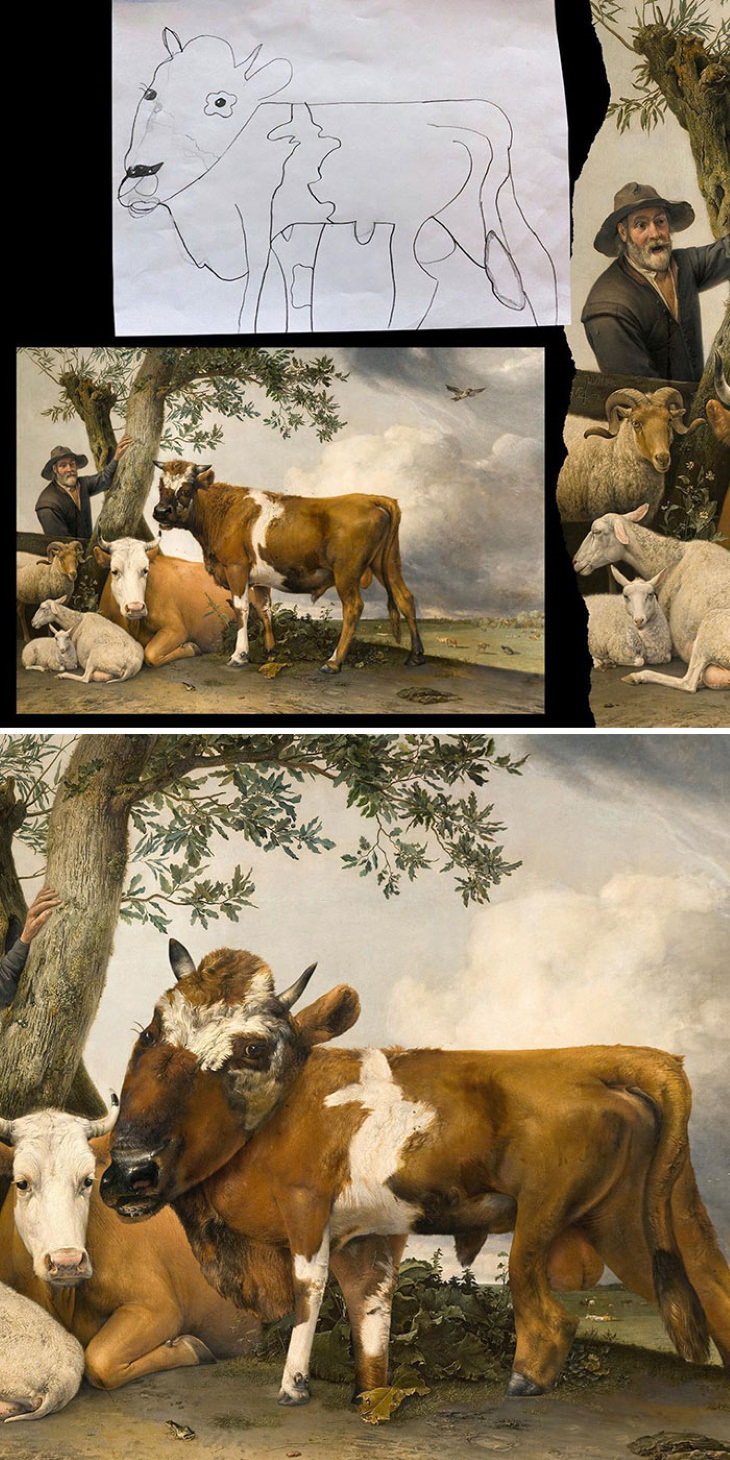 Make others smile, too, by sharing this article with them!