You must have come across several wonderful photographs from countless photography competitions. But have you seen a photo contest celebrating the art of movement? Yes, this unique theme has been initiated by the International Photography Awards this year, who asked shutterbugs from all over the world to submit entries that best depict motion.
"The idea that everything moves, changes, and evolves, is such a great concept to explore through photography," says Hossein Farmani, Founder and President of IPA. "It's been inspiring to see how photographers of all levels of expertise have captured this concept in its many forms— universal, abstract, human, and machine. Even though it seems the whole planet has almost come to a standstill, through these images we see that life goes on and moves forward."
Hundreds of entries were submitted where photographers captured motion brilliantly through still imagery. Eventually, the first prize for this year's competition went to Canadian photographer Anne Mason-Hoerter. Her-award-winning image 'Wild Carrots', took the top prize in the Fine Art category. The magnificent photo is an intense and exquisite look at the movement of nature.
Let's take a look at that powerful photograph, along with the other winners of the contest, that celebrates the marvels of motion perfectly.
1. "Wild Carrots" by Anne Mason-Hoerter (Canada/Germany). First Place, Fine Art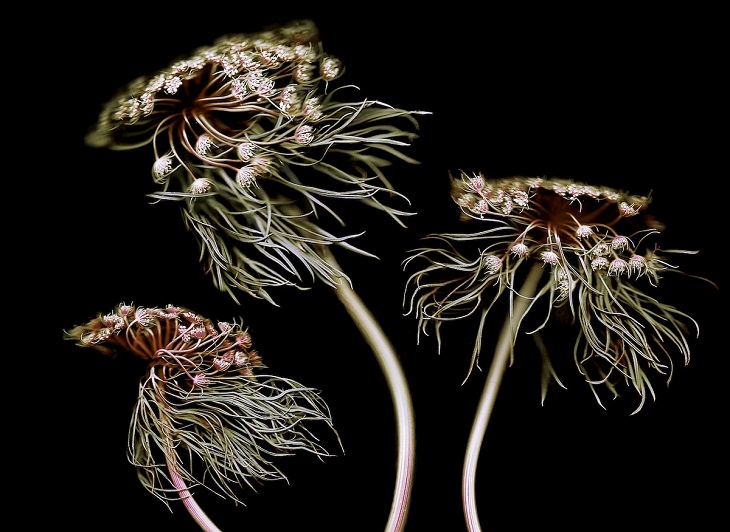 2. "Flying Over the Sea" by Claudio Piccoli (Italy), Second Place, Nature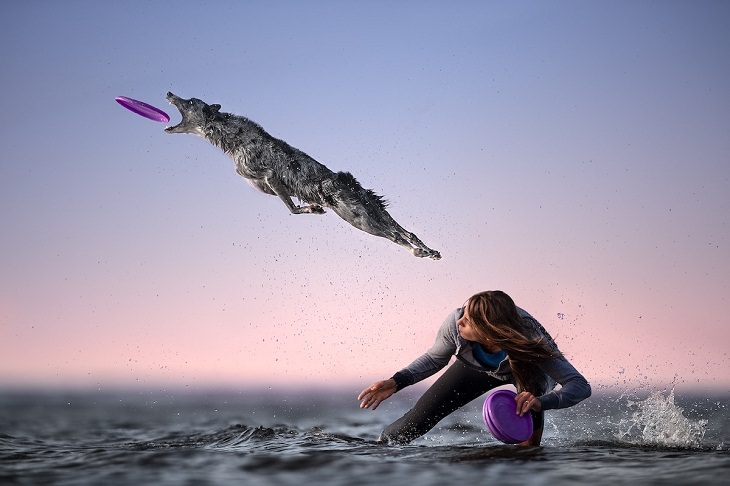 3. "Night Journey" by Ken Browar and Deborah Ory (United States). Second Place, People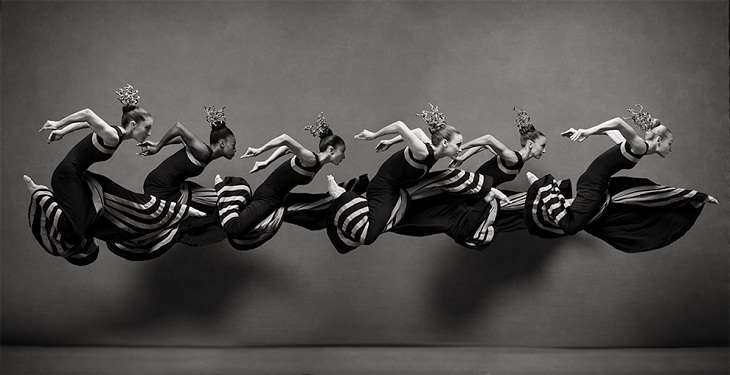 4. "Moonlight over the Atlantic" by Christiaan van Heijst (Netherlands). Third Place, Technology/Machine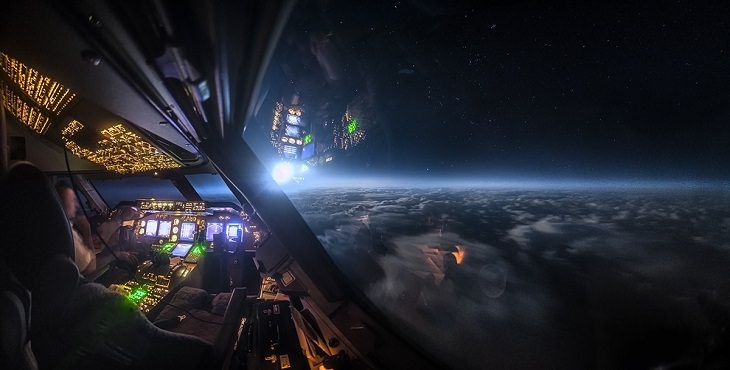 5. "Almost Free" by Patrizia Burra (Italy). Second Place, Fine Art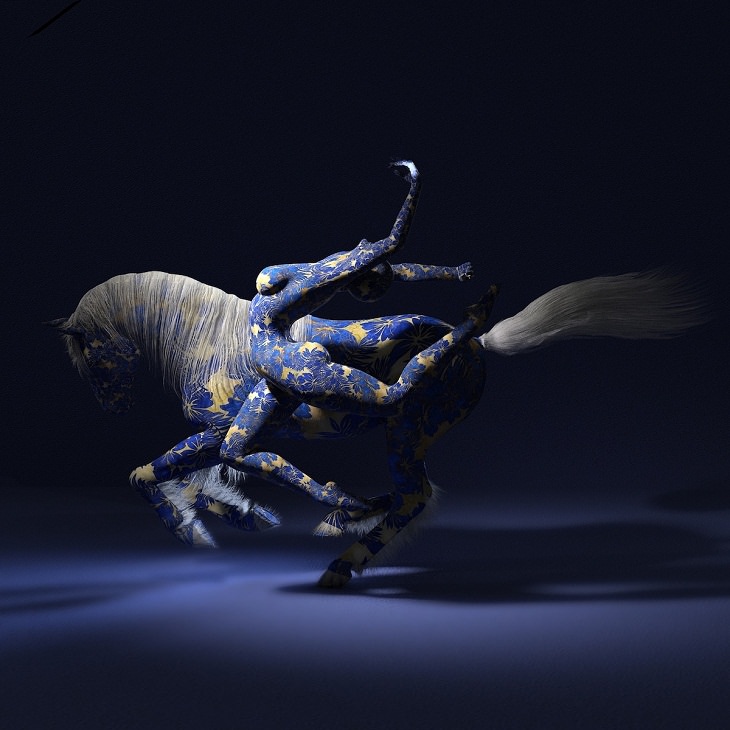 6. "Good Shepherd" by F. Dilek Uyar (Turkey). Third Place, People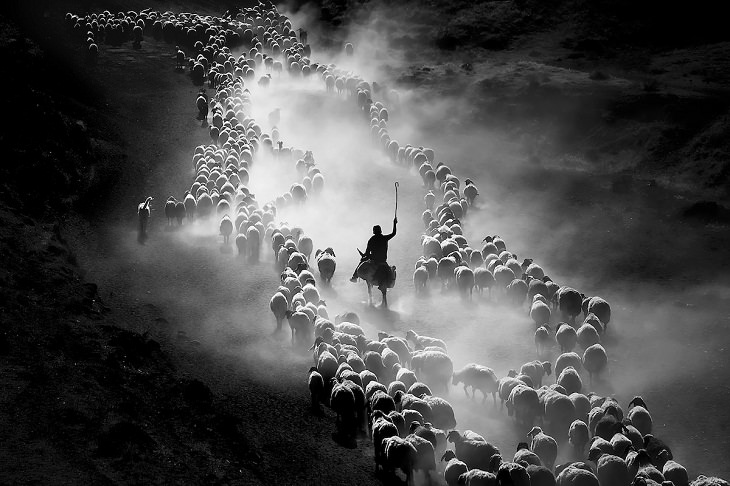 7. "Wallace Flying Frog" by Chin Leong Teo (Singapore). First Place, Nature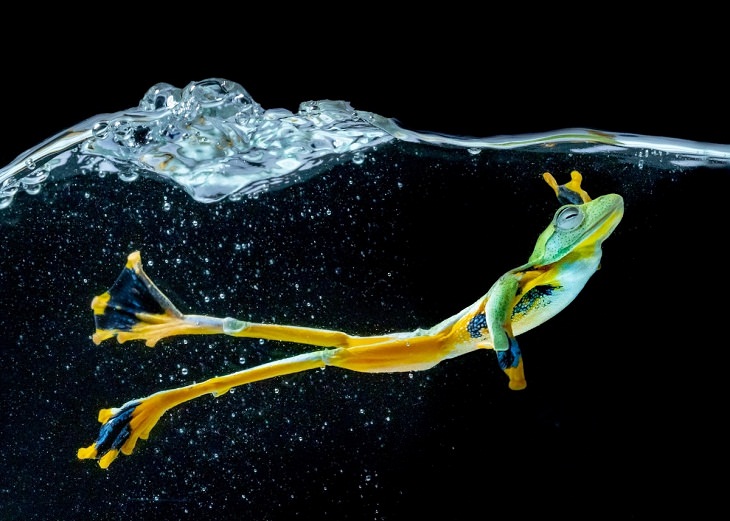 8. "Surfacing" by Jean-Christophe Girard Lemay (Canada). Third Place, Nature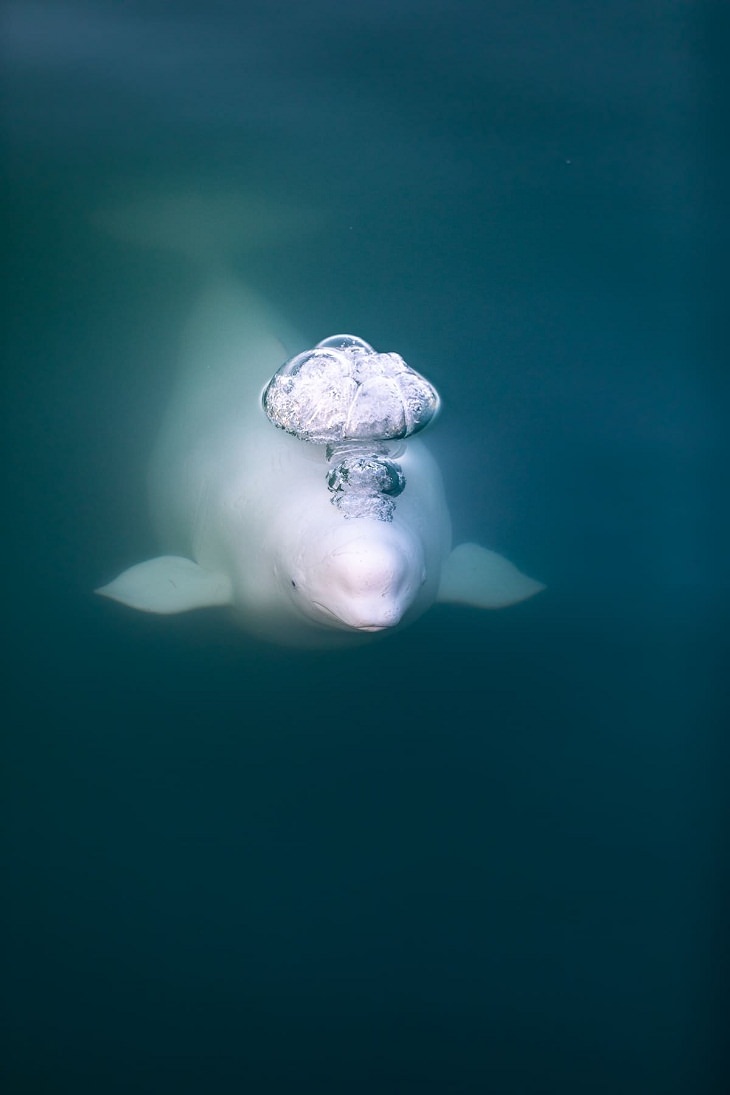 9. "Flying Boys" by Dimpy Bhalotia (India). Second Place, Street Photography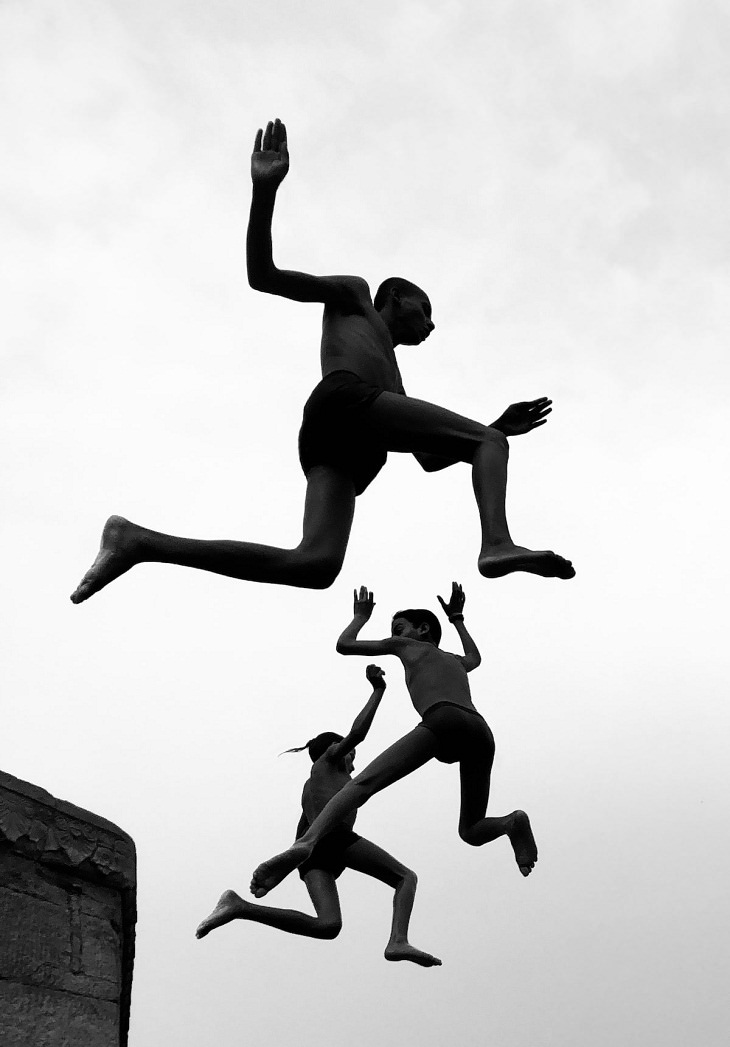 10. "Momentum" by George Stastny (Canada). Third Place, Street Photography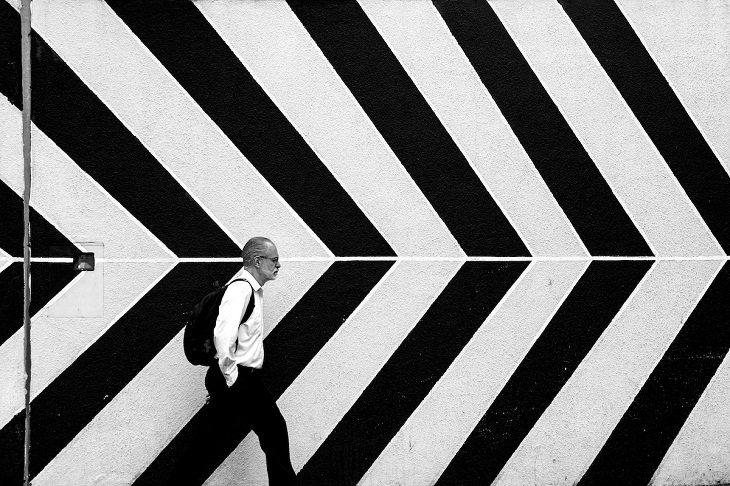 11. "School Run, Rwanda" by Benjamin Buckland (Switzerland). First Place, Street Photography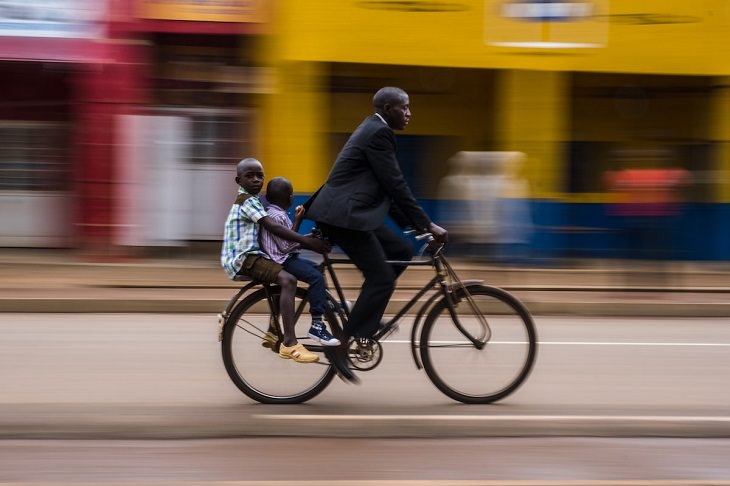 12. "Porsche Type 64 Ice Race" by Richard Seymour (United Kingdom). Second Place, Technology/Machine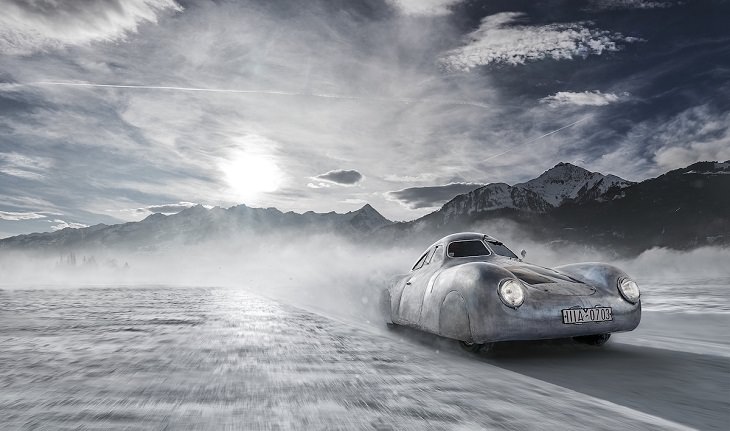 13. "Rice Growers" by Jacopo Maria Della Valle (Italy). First Place, People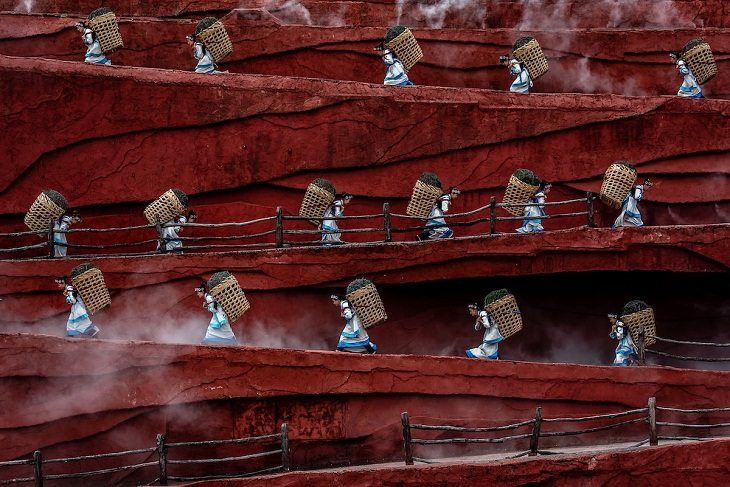 14. "Giant's Causeway and figure, Northern Ireland" by Ugo Ricciardi (Italy). Third Place, Fine Art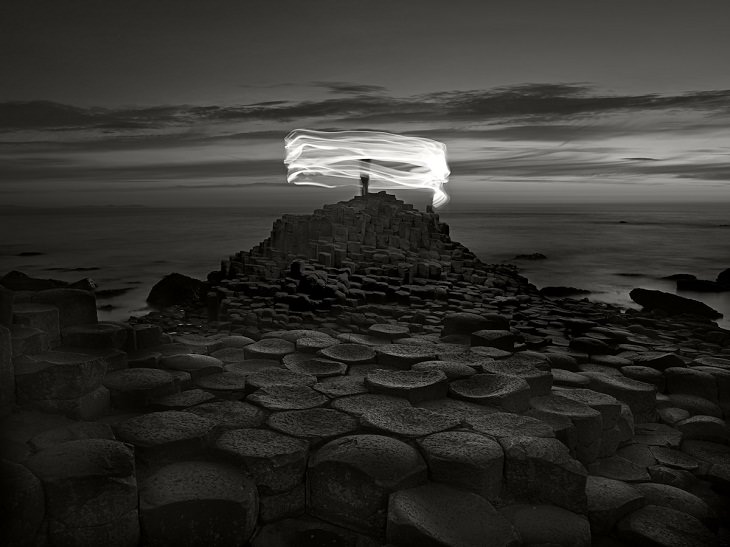 15. "The urban semiconductor" by Youngkeun Sur (South Korea). First Place, Technology/Machine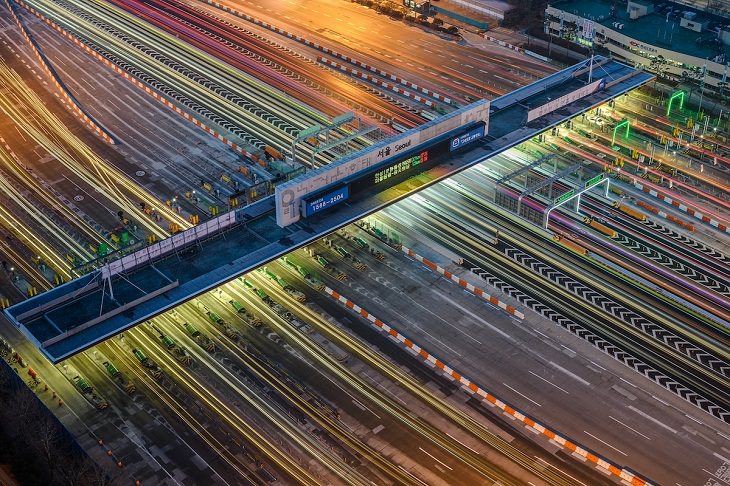 Share this post with someone who enjoys photography...