Salads are the ultimate summer food, the only drawback is that some people may not find them filling enough to be a standalone meal. If that's the case for you or your family members, this Italian bread salad might just be the perfect solution for you. It's nutritious, fresh, satisfying and the best part - super easy to make and all the ingredients are ones that you likely already have at home!
Give it a try and you might just feel like you're on a vacation in a rustic Italian village.

Related Article: Guide - Refreshing, Colorful Salads
Ingredients (yields 4 servings)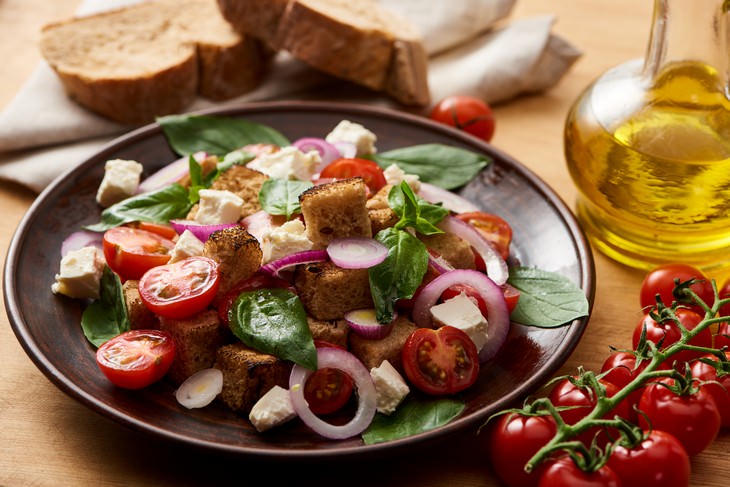 1 (1 pound) loaf Italian bread

1 cup chopped tomatoes

1 cup peeled and chopped cucumber

1 cup chopped red onion

1 clove minced garlic + 1 additional peeled clove garlic

2 cups chopped fresh basil

⅛ cup chopped fresh thyme

¼ cup olive oil

2 tablespoons balsamic vinegar



Directions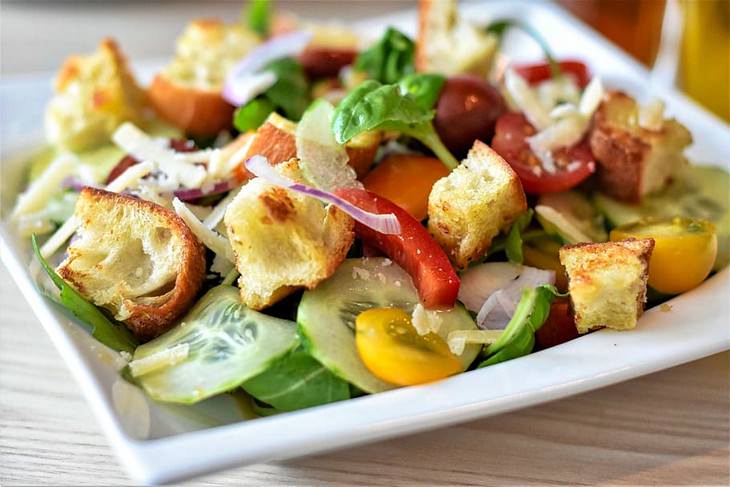 For this salad, it's best to use a loaf of bread that is a touch stale. If your bread is too fresh, toast it until it is about half as dried and crunchy as a crouton.

Rub a peeled clove of garlic around a wooden salad bowl.

Pull apart or chop the bread into bite-size pieces.

Cut the tomatoes, cucumbers, and red onions into chunky pieces, then add in the minced garlic, chopped basil, and thyme.

Combine the bread in the prepared salad bowl, add enough olive oil and vinegar to lightly coat, season with salt and pepper, toss and serve.
Nutritious value per serving:
468.2 calories; 11.9 g protein; 65.6 g carbohydrates; 0 mg cholesterol; 670.7 mg sodium.

Source: Allrecipes

Share this recipe with friends and family