Baby owls have been a trending topic online lately, for a particular reason. We all knew they were cute, but it turns out they become even cuter when they sleep. Adult owls are known to sleep upright, but the owlets can't do that yet as their heads are too heavy. So until they grow large enough to nap standing up the tiny birds found an alternate solution: they nap lying down on their stomach, with their heads turned to the side much like a human would.
Journalist Mark Rees is responsible for the sleeping owlets' rise to stardom. A picture he posted on his Twitter account (the second on this list) went viral, receiving 119K likes, and catapulted threads of similar images on several social media outlets, including Twitter, Facebook, and Reddit. Of course, to keep you in the loop we have compiled some of the most "awww" inspiring pictures of baby owls below.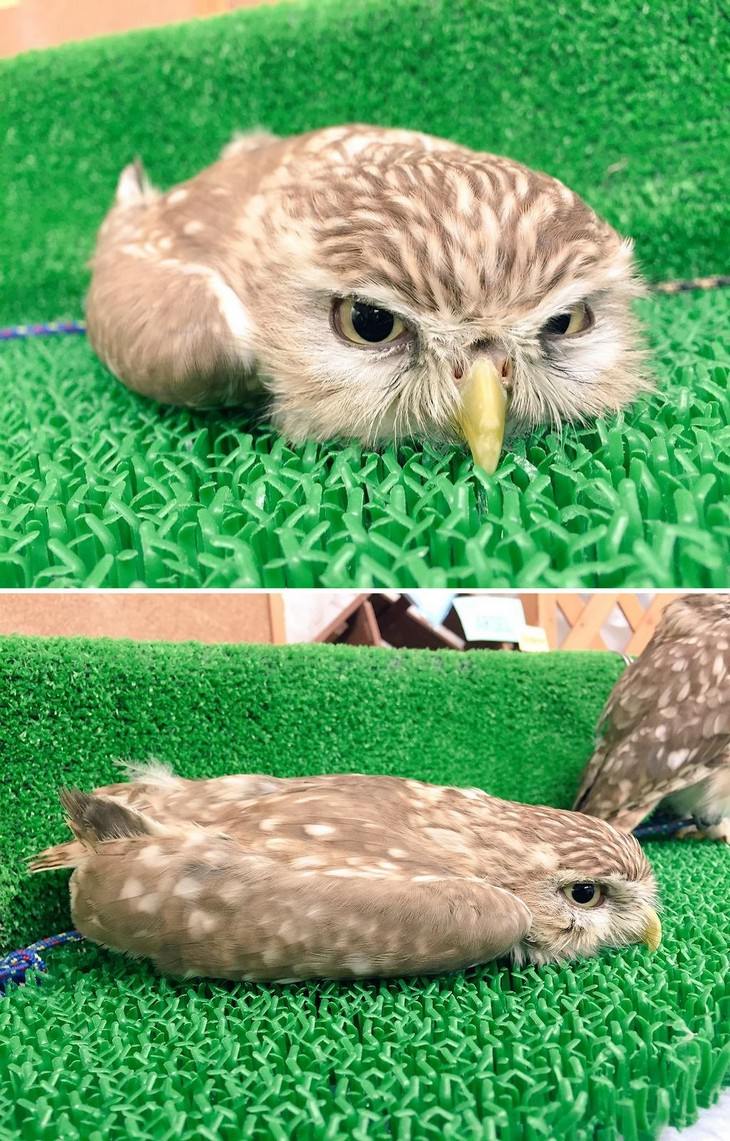 2.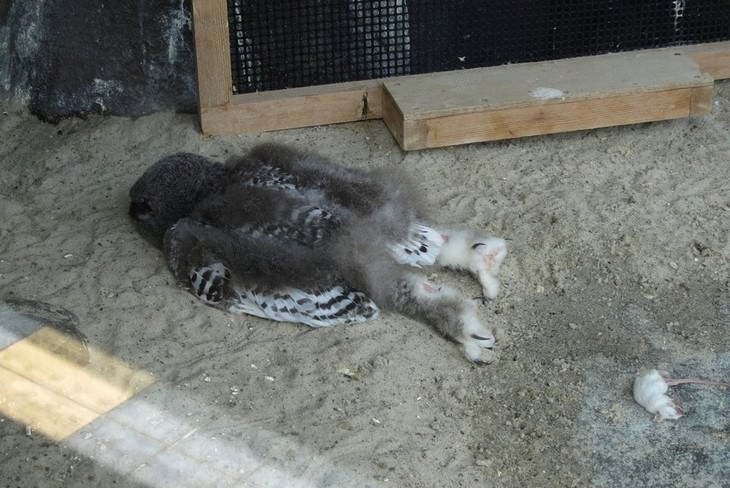 Interestingly, baby owls do not fall off the tree while they nap thanks to their back toe, called the hallux. They use it to hold onto the branch, and the hallux will not open or let go until the bird bends its leg.