About a year and a half ago illustrator Ben Hed came up with a comic idea he thought would be fun. A cute little kitty named Pixie gets a foster brother - the retired military dog Brutus. Pixie and Brutus were meant to be a one time feature on Hed's Instagram page, but they received so much love from viewers that the illustrator expanded their adventures into a whole series.
"Pixie is a tiny, joyful, energetic kitten," Ben introduced the beloved feline. "She's innocent, and also somewhat oblivious to the serious, dangerous stuff around her. Brutus was adopted by Pixie's owner after retiring as a Military Working Dog (MWD). Brutus, in many ways, is the exact opposite of Pixie. He's… seen things. He's a very serious and intimidating military dog, but he has a soft spot for Pixie and does what he can to protect her from the harsh realities of the world around them," Hed introduced the characters in an interview with Bored Panda.
If you haven't encountered the adorable comic strip yet, or even if you had, this compilation of stories is sure to put a smile on your face.
To see more of Ben Hed's work check out his Instagram page.

1. A new sister


2. A little help

3. A pretty feather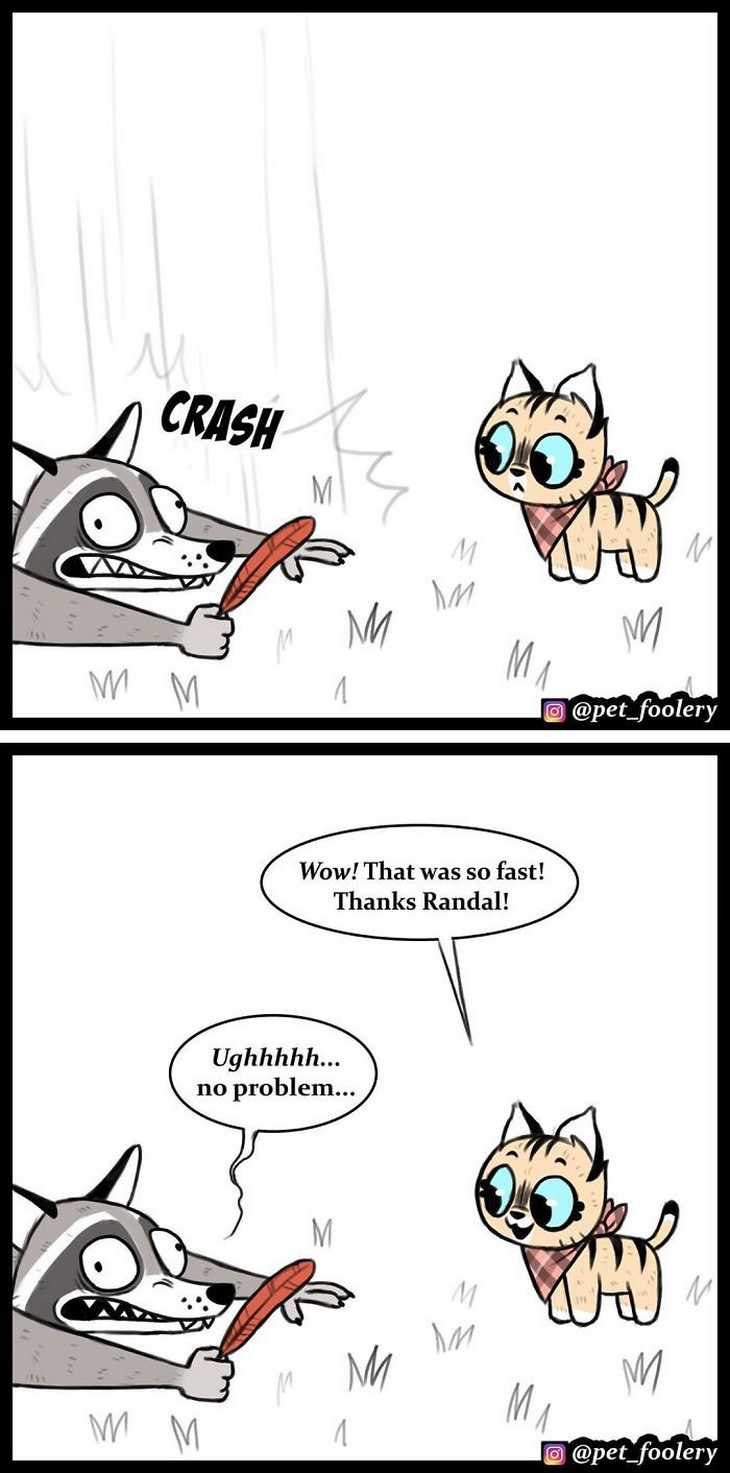 4. Hugo is stuck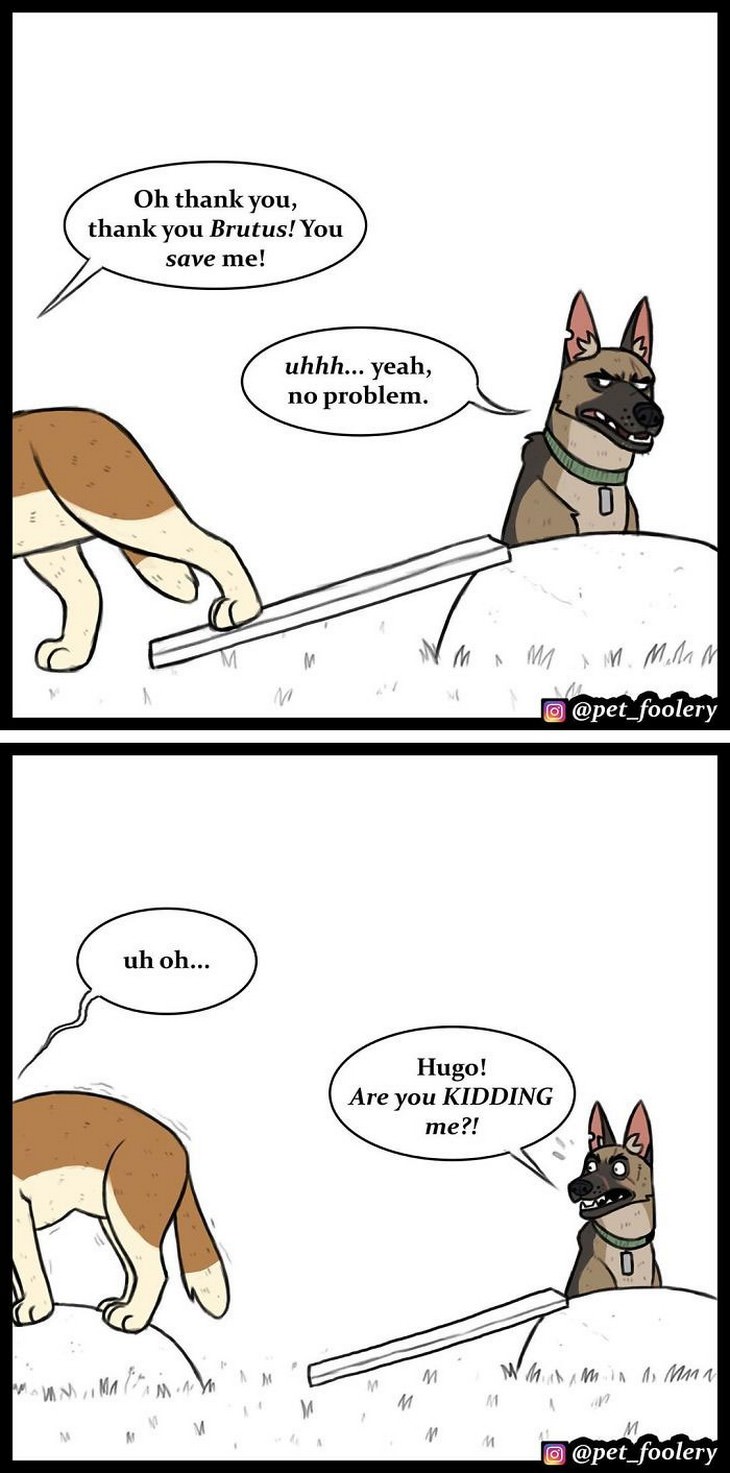 5. Thunder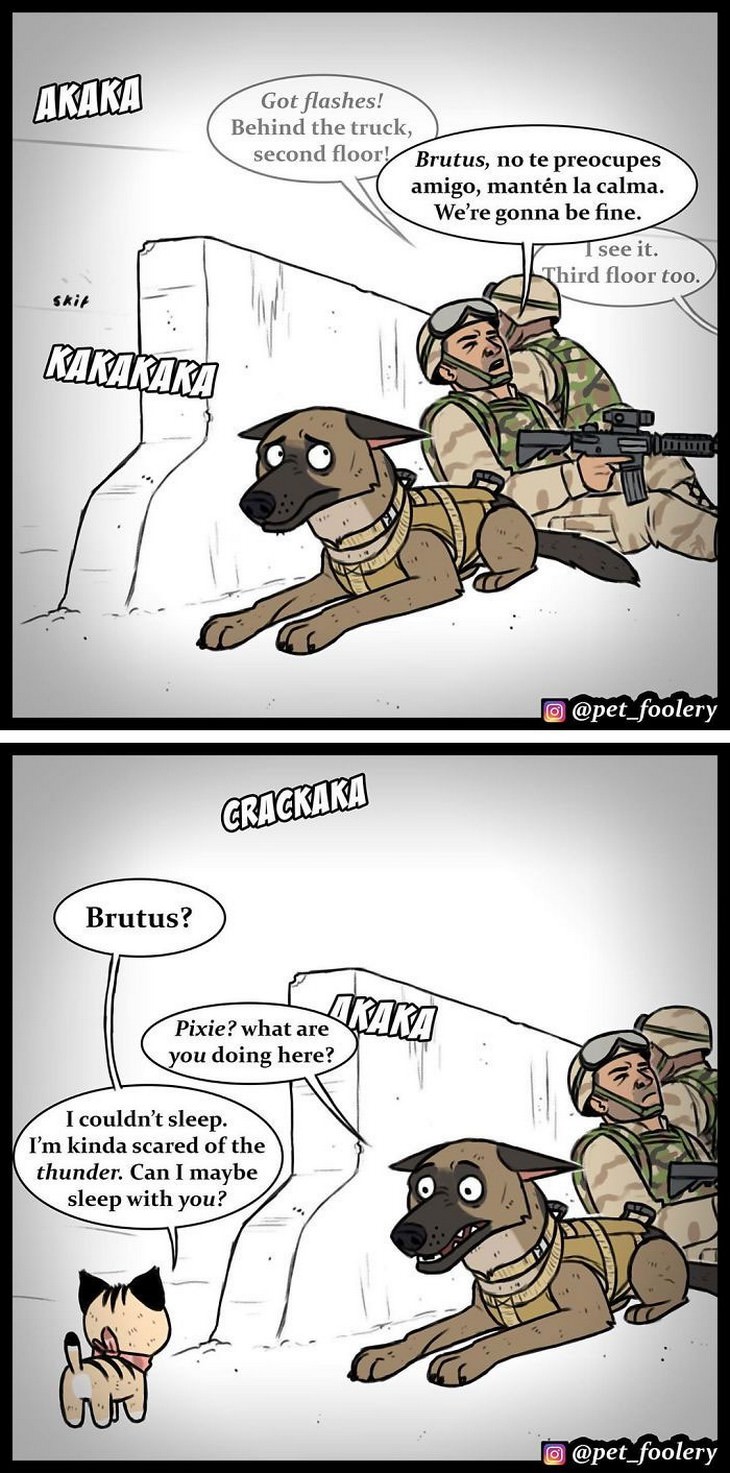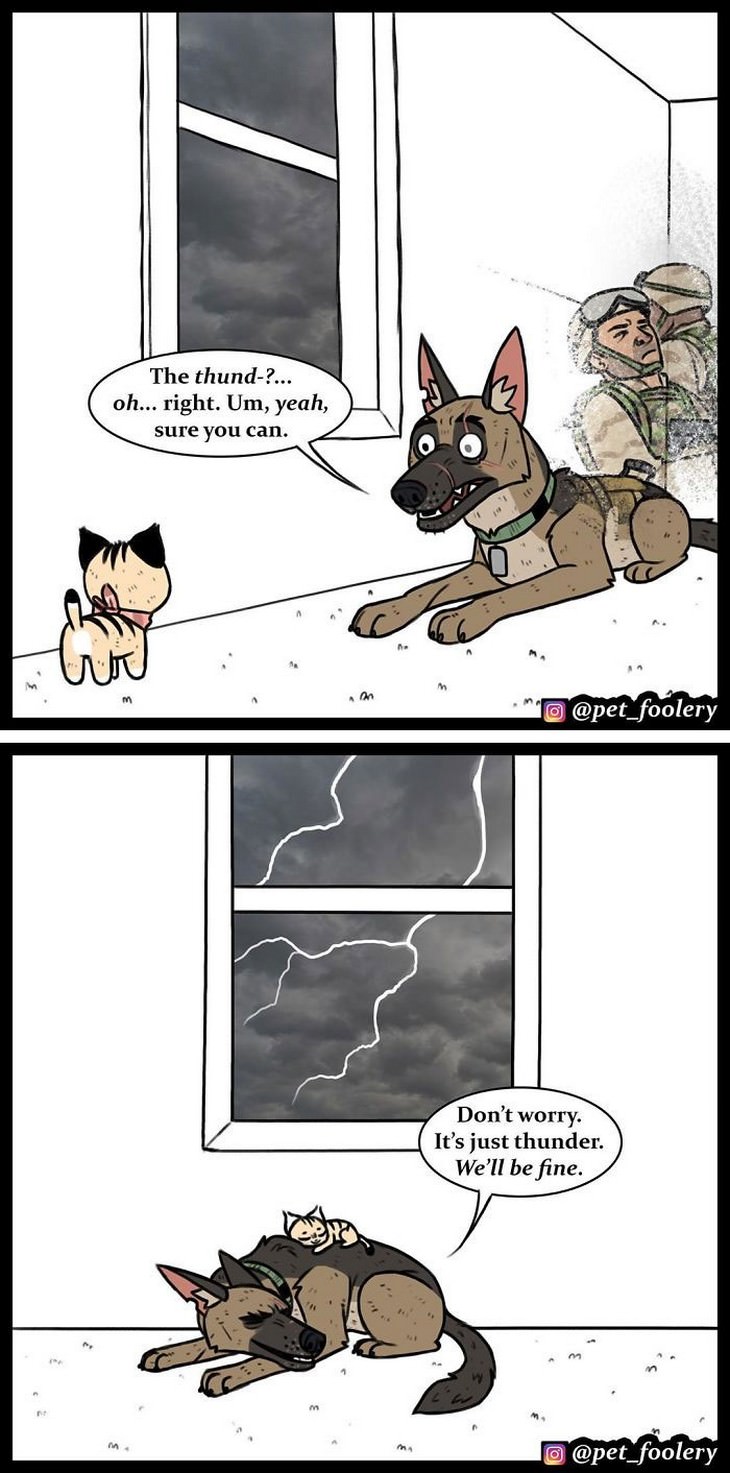 6. Halloween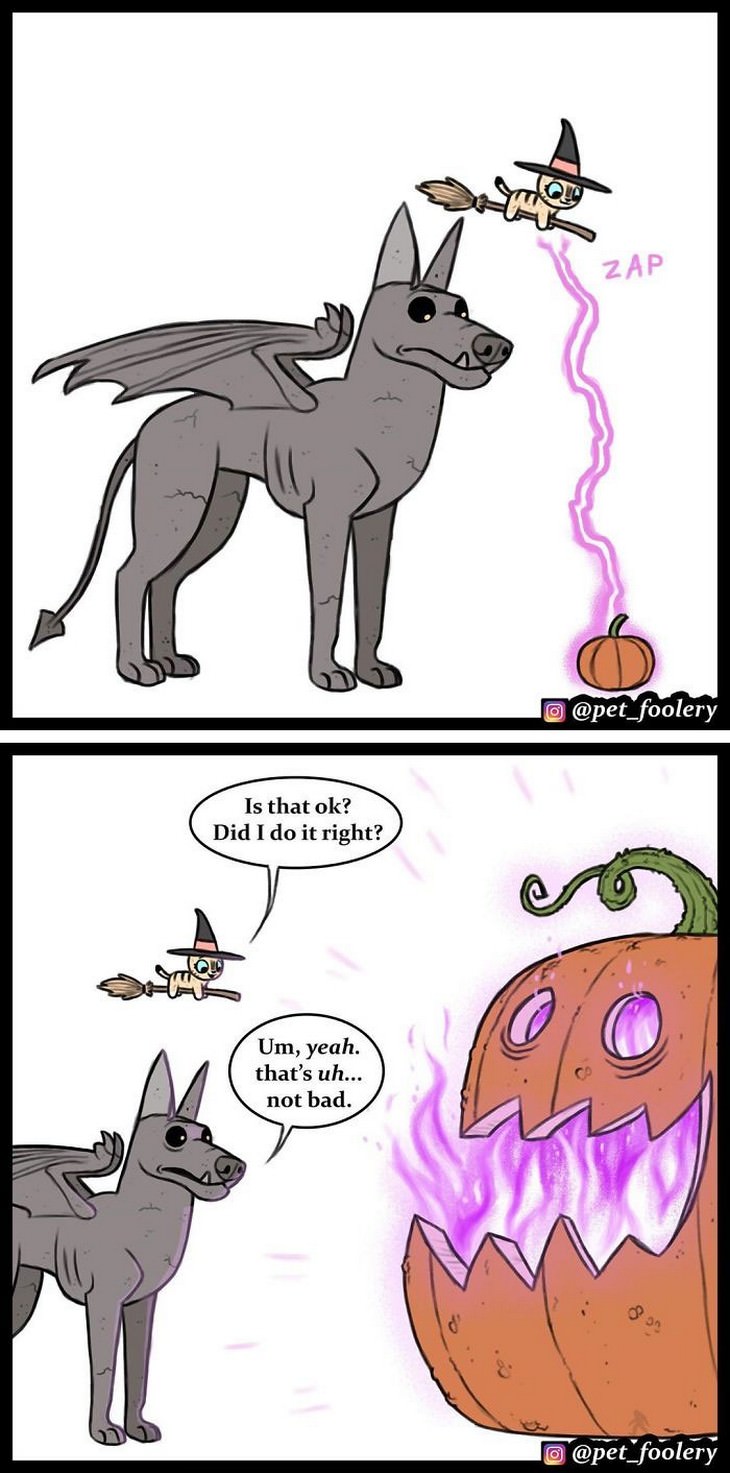 7. Night vision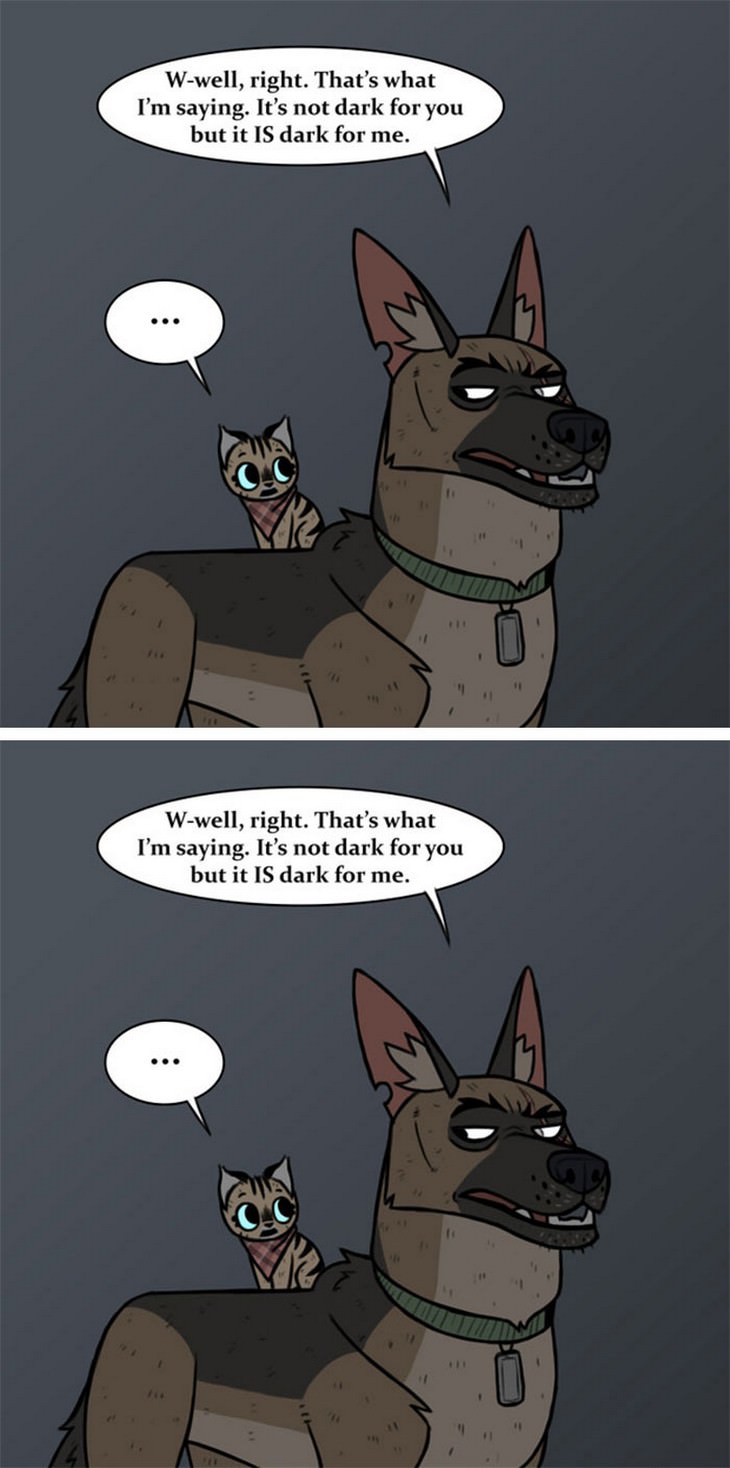 8. A humble a-toad


9. Hugo's Eyes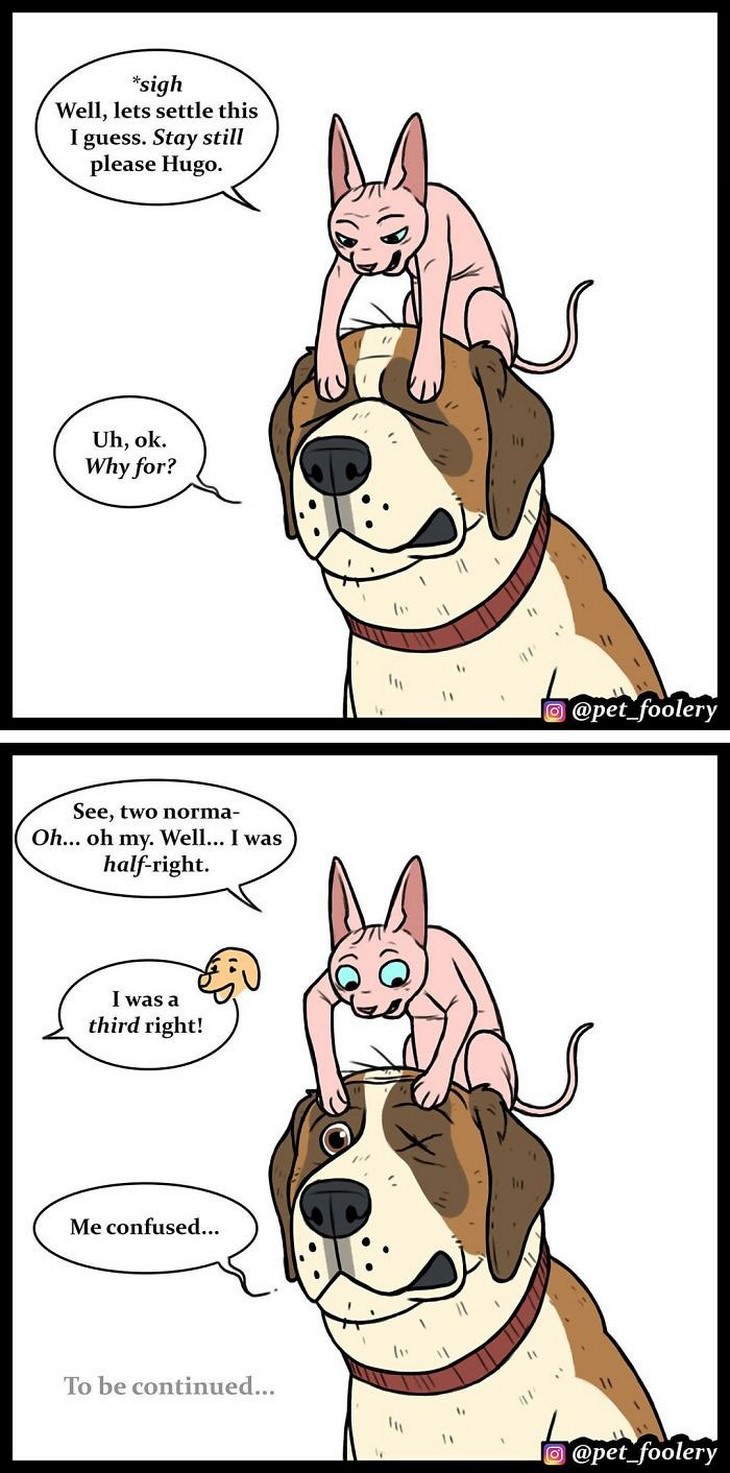 10. Cats and dogs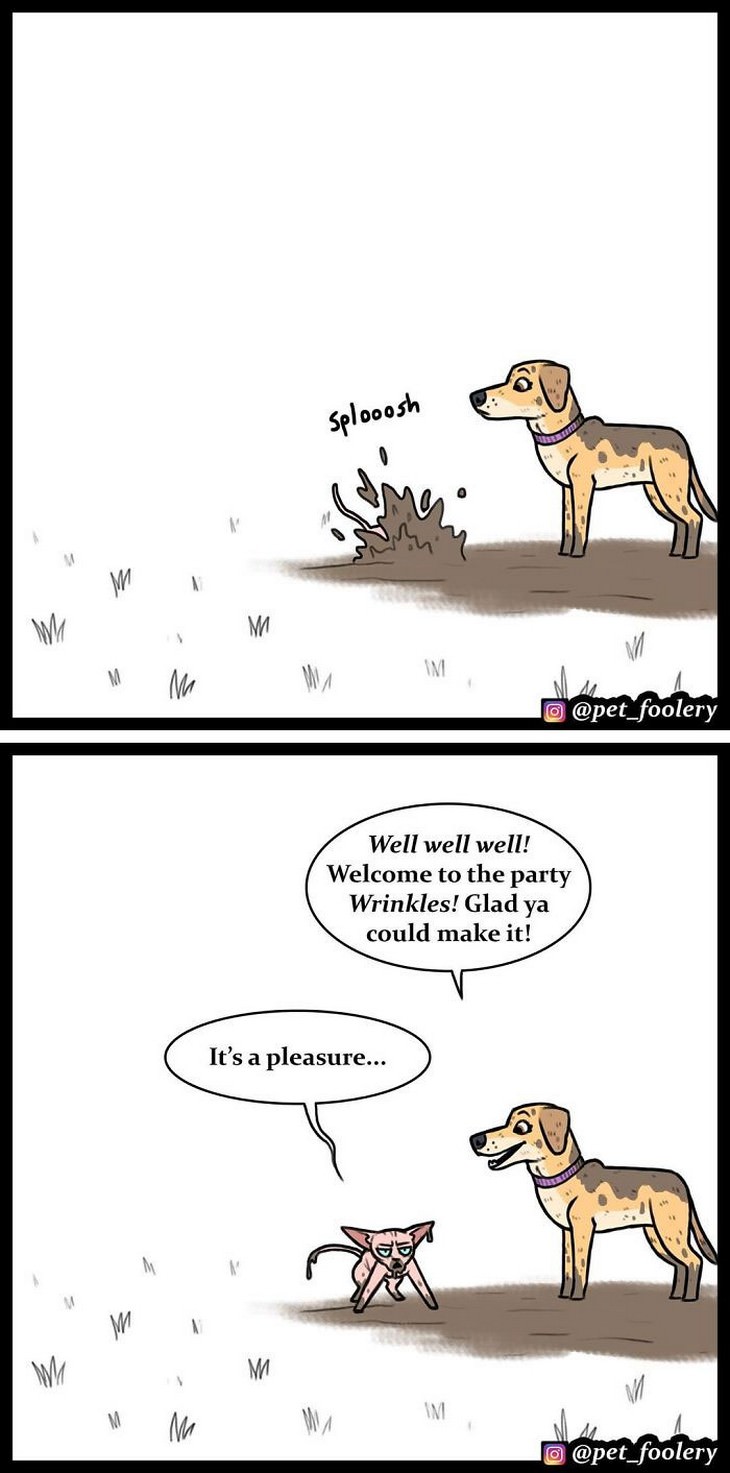 11. Pixie's adventure