Traveling is quite tricky at the moment due to the need to maintain the safety measures against the coronavirus, but there's no doubt that after a couple of months cooped up in the house we're all aching for some adventure. RV travel is expected to be highly popular this summer as its one of the safest, most self-contained ways to explore. However, it's important to remember that the risk does increase when you go to a resort or a campground so it's crucial to adhere to local guidelines when traveling and to check with the resort to see what will be available and what will be closed for safety.

If the travel bug does win you over, these are the 10 best RV campgrounds around the US, from budget-friendly to the more luxurious spots.
1. Horse Thief Lake Campground, South Dakota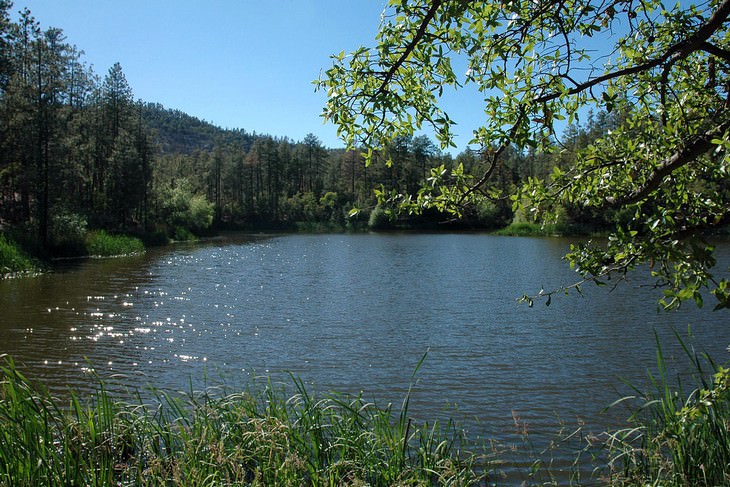 This family-owned rustic compound is located perfectly - Mount Rushmore is just 12 miles away, and Crazy Horse Mountain and the Mammoth site are in a short driving distance. The compound itself is full of rustic charm and scenic views - Buffalo roam in nearby Custer State Park and herds of wild mustang run through the Black Hills Wild Horse Sanctuary. It offers fire rings at each site, a shop for basic goods, and a small heated pool.
2. River's Edge RV Park in Fairbanks, Alaska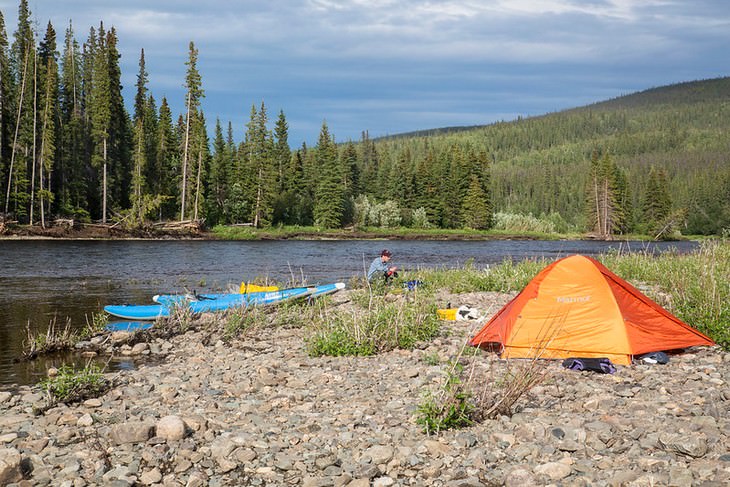 Rivers Edge RV Park has 190 sites, but the resort maintains a peaceful vibe with plenty of room for campers to spread out, which is a great advantage these days. Visiting this resort during the summer months and sleeping under the midnight sun is truly a one of a kind experience. There's a network of walking and biking trails to stretch your legs, and of course the possibility of exploring Fairbanks. There's a convenient shuttle bus to nearby attractions, including the Discovery cruise, Pioneer Park, the Trans Alaska Pipeline, and the historic downtown area, so you don't even have to unhook the RV.
3. Yosemite Pines RV Park, California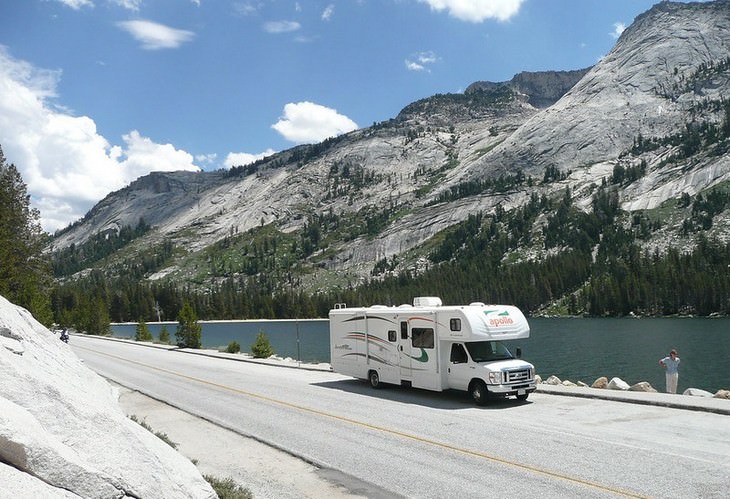 While there's an RV camping site available inside Yosemite National Park, these campgrounds are quite primitive, with no hook-ups. Yosemite Pines RV National Park is located 22 miles from the park and offers more comfort and amenities, such as premium pull-through and back-in sites. The resort is very family-friendly as it offers a farm for petting the alpacas, a gold panning site, and a swimming pool for kids.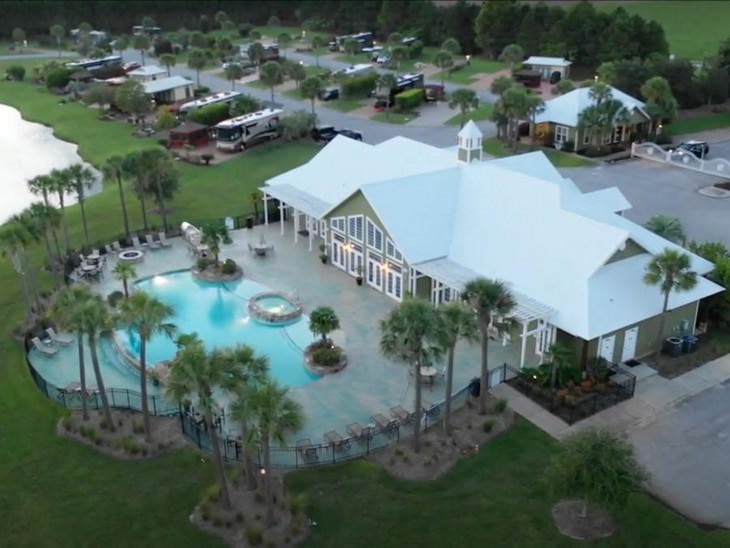 This resort is great if you're looking for a more luxurious, high-end RV experience. Oversized RV lots come as large as 4500 square feet for visitors. You'll also find amenities such as an infinity pool, fitness center, and private bathhouses with shower suites. If you decide to venture outside the campground gates you won't be disappointed either - you may go on a fishing expedition or visit the championship-level golf course. USA Today has rightfully named Bella Terra one of the best RV resorts in the country.
5. Chula Vista RV Resort in San Diego, California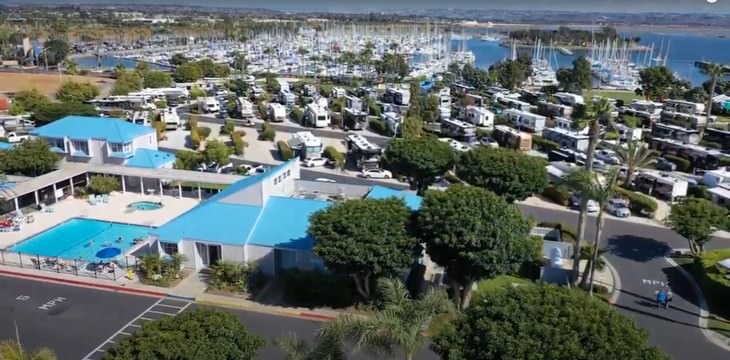 Chula Vista RV Resort, which is located right next to San Diego Bay, is also on the fancier side. It offers guests immediate access to Chula Vista Marina, the beach, Bayside Park, and a public fishing pier. Other perks include a swimming pool, a hot tub, a fitness center, a game room, and a picnic area — all of which are expected to reopen this summer.
6. Zion River Resort, Utah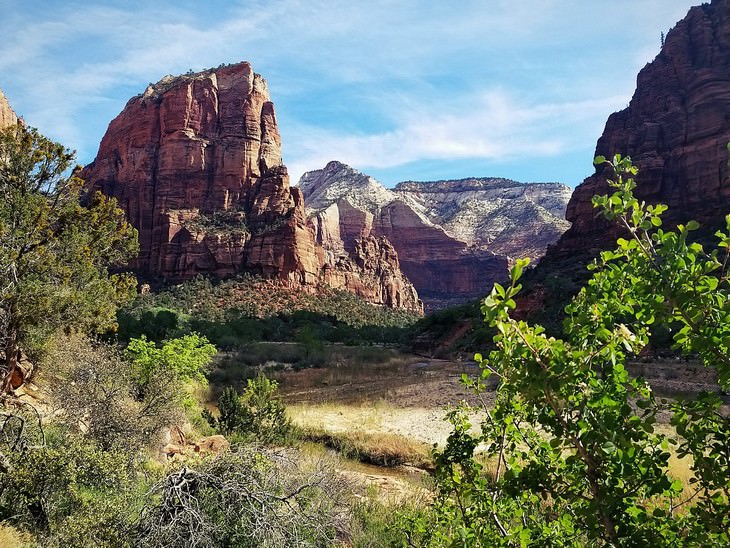 This is another resort located right outside one of the country's most breathtaking natural marvels, Zion National Park. The resort is fully equipped with all you need to feel comfortable - full hook-ups, concrete parking pads, grills, and free WiFi. It caters to a variety of budgets, offering different types of sites according to your preference. After you explore the red sandstone cliffs at Utah's first national park, the campsite can be used as a base for day trips to spots like Bryce Canyon National Park and the north rim of the Grand Canyon.
7. Boyd's Key West, Florida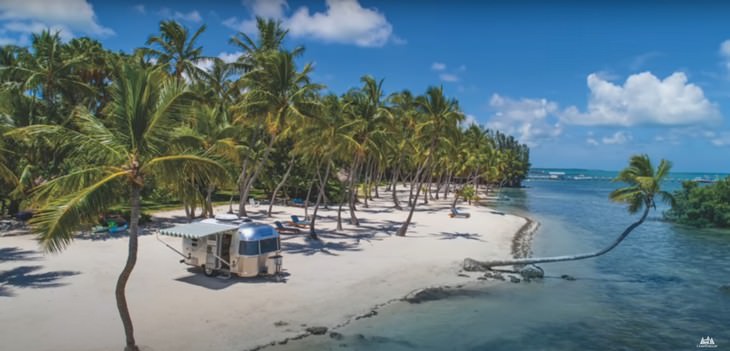 If you feel like a beachfront vacation, the Key West campground may be the perfect choice for you. This family-owned and run resort offers 250 sites and features a pool and beach area, as well as conveniences including bathrooms, a marina, and free wireless internet. If you're a fishing enthusiast do not pass on some saltwater fishing in the keys. Downtown Key West is also easily accessible by city bus or a cab, so you really have the best of both worlds at your disposal.
8. The Solstice Motorcoach Resort, Nevada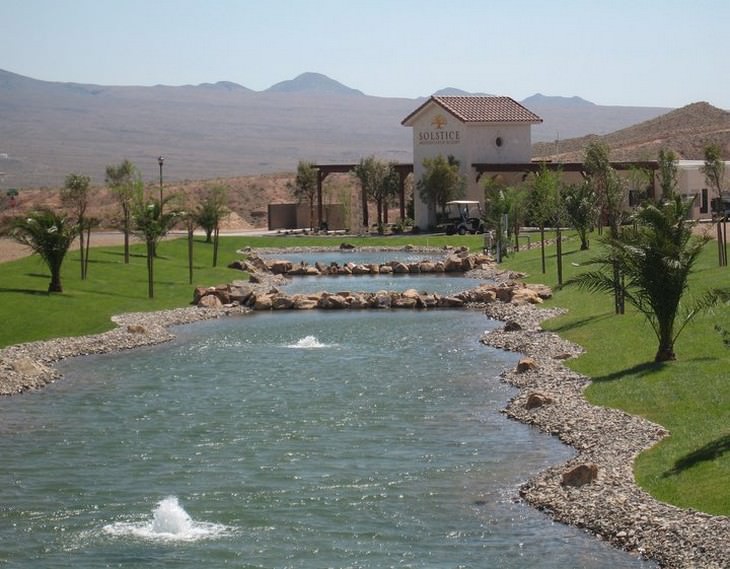 Whether you enjoy the hustle and bustle of Las Vegas or rather the endless picturesque landscapes of Utah, The Solstice Motorcoach Resort is the perfect base camp. This lavish resort boasts a three-tier pond, walking trails, a fully-loaded clubhouse, and other amenities. It really has something for everyone, from complete relaxation to adventure.
9. Mill Creek Resort, Texas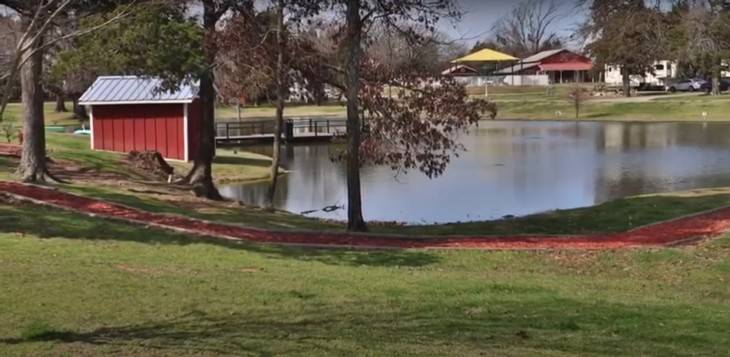 Located just an hour from Dallas, Mill Creek is a 200-acre resort. There is really no reason to skip out as it pretty much as anything a camper might want - fishing ponds, designer pools, golf cart rentals, and more. Premium RV sites also include grills, tables, and chairs, as well as daily garbage pickups.
10. Cava Robles in Paso Robles, California
Cava Robles is located in California's wine region which gives it some of its unique characteristics. The campground, which is said to be 'designed by nature' offers on-site wine tastings for guests, as well as a bistro, community center, a game room, a pool, and a spa. Although some of the amenities are closed at the moment, the park does expect to open sometime throughout the summer.