Lying in the Atlantic Ocean is a 640 square mile island, the second largest of the Canary Islands (also known as the Canaries); the island of Fuerteventura. In 2009, it was declared a biosphere reserve by UNESCO, and as of 2019, a population of a little over 100,000 inhabited this island. It falls under the political purview of Spain and is a part of the Northern African Region. The name of this island is derived from the Spanish words 'Fuerte' meaning strong, and 'Ventura' meaning fortune. Fuerteventura has been home to numerous conquests and explorations and is the oldest of the Canary Islands. This treasure is filled with beaches, mountains, forests, and a phenomenal array of wildlife. It is the ideal destination whether you're looking for a picturesque place to trek, get a taste of culture and performance, or simply sun-bathe, while watching the cascading waves.
1. Corralejo Beach, located in Corralejo Natural Park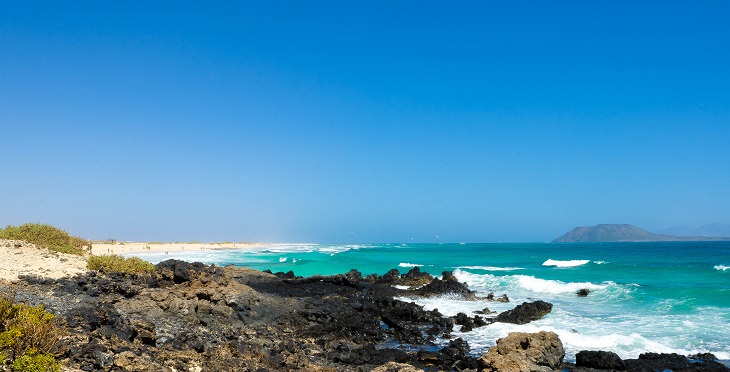 (Flickr)
2. Sotavento Beach on the southeastern shores, also known as Playa de Sotavento de Jandia, a popular destination for kite surfing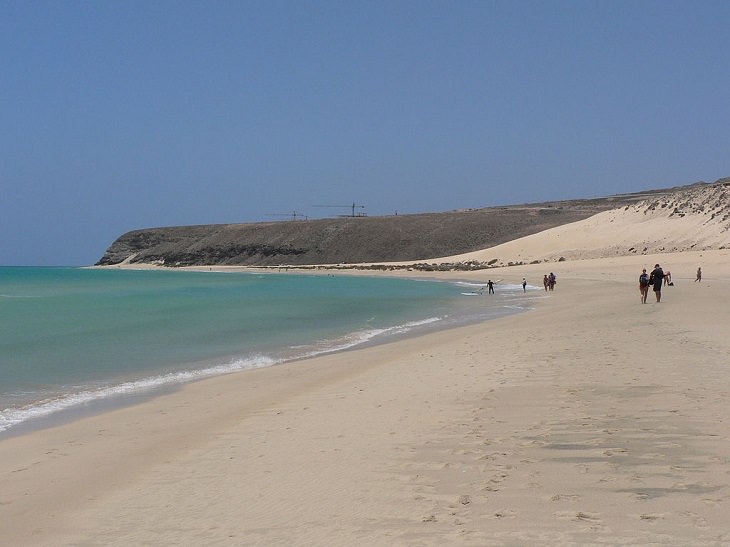 (By lostajy, Wikimedia Commons)
3. The Northern Beach in Costa Calma, the most popular destination of the island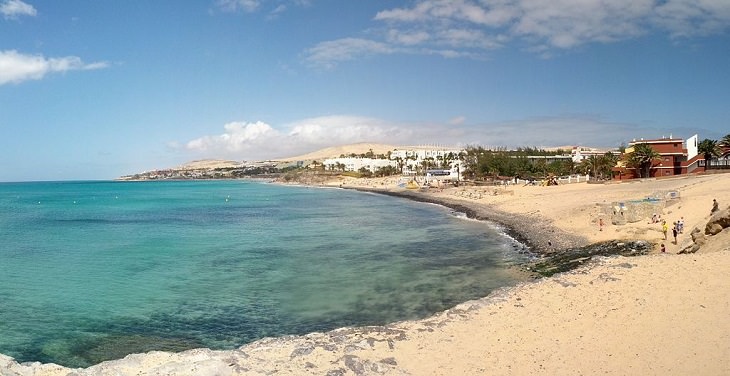 (By Klapi, Wikimedia Commons)
4. Costa Calma Beach Resort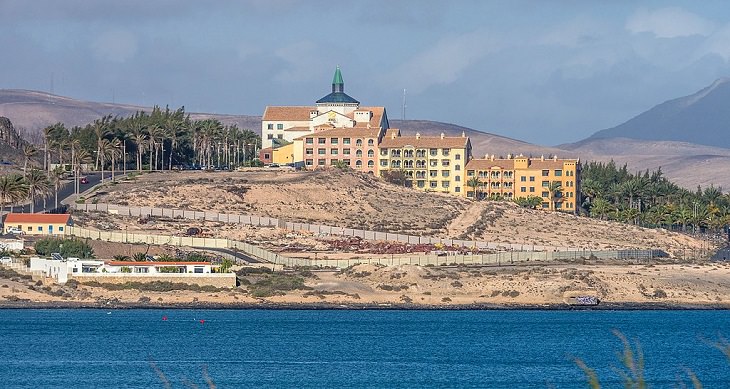 (By Bengt Nyman, Wikimedia Commons)
The beaches are, naturally, the must-visit locations of this island. It has been selected as one of the most attractive tourist destinations for those looking to enjoy cultural heritage and environmental sustainability out of 500 European Nations, by the Quality Coast International Certification Program of the European Coastal and Marine Union.
5. Cofete Beach, also known as Playa de Cofete, a Special Area of Conservation on the Island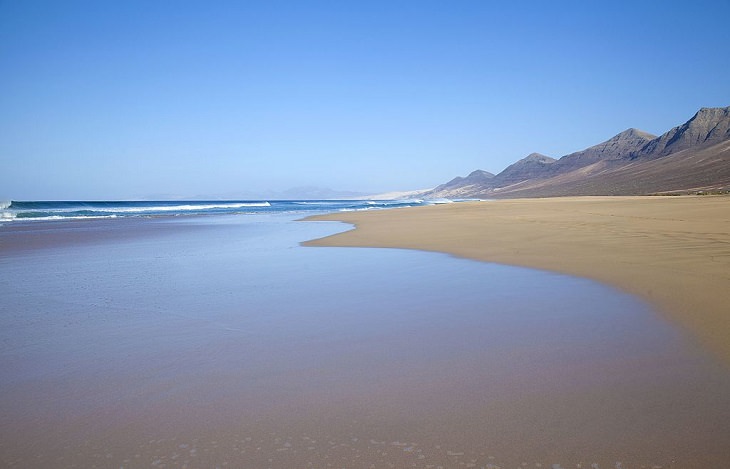 (By Tamara k, Wikimedia Commons)
6. El Cotillo Beach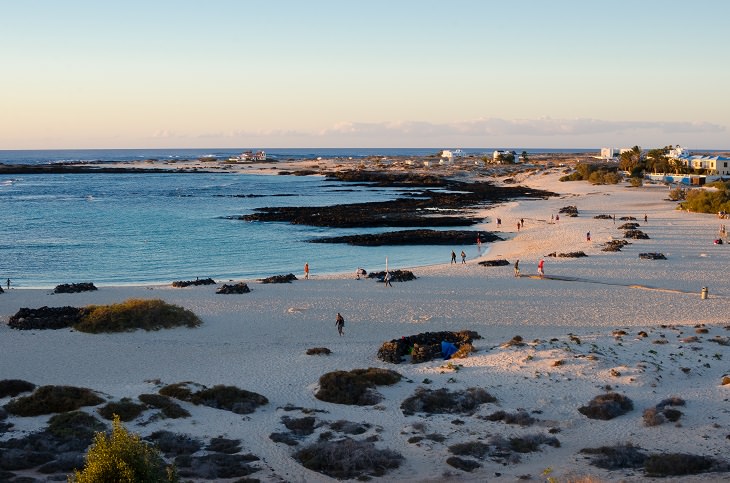 (Flickr)
El Cotillo beach in winter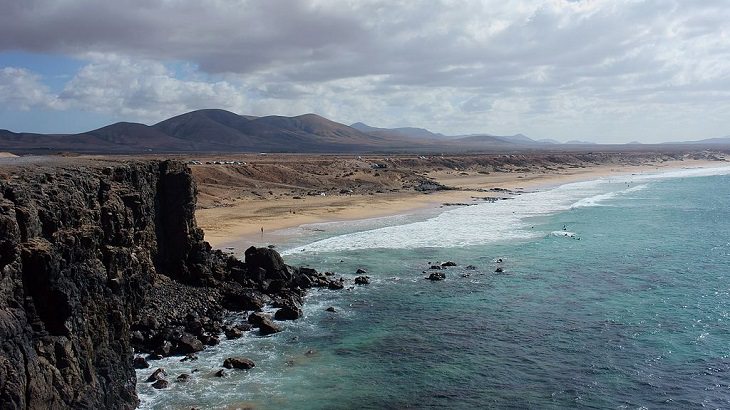 (By Jarek Prokop, Wikimedia Commons)
7. Mattoral beach, also known as Playa del Mattoral, another Special Area of Conservation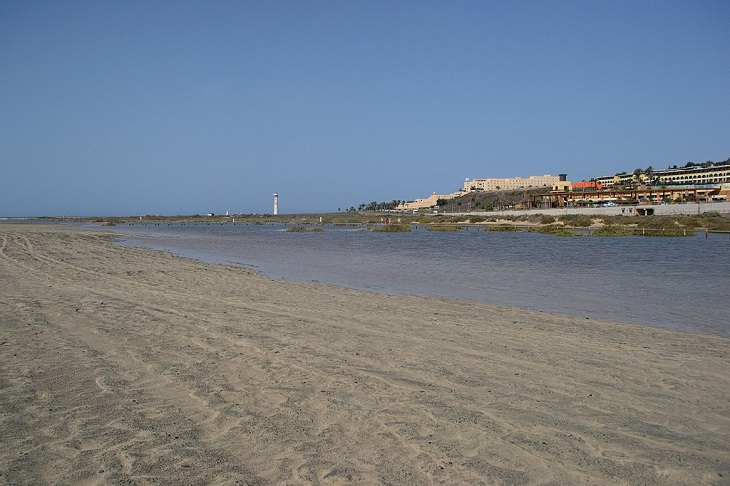 (By Iván Hernández Cazorla, Wikimedia Commons)
8. The Cliffs at La Pared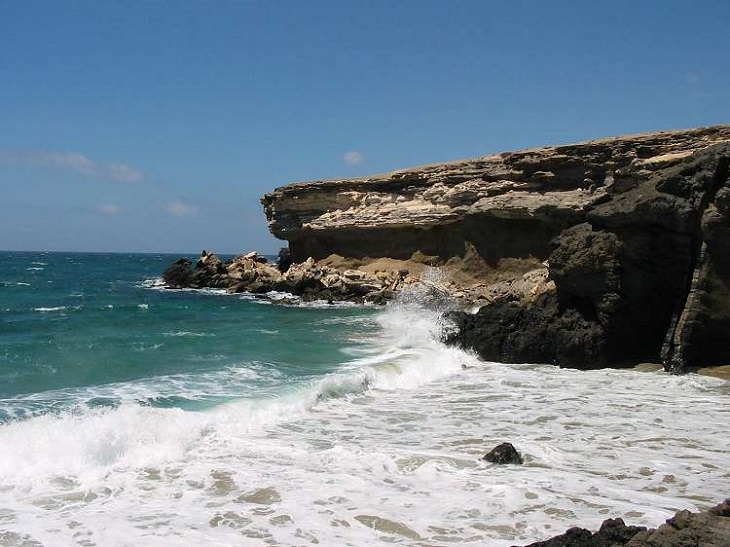 Fuerteventura's formation is dated back to severe volcanic activity around the area of the Canary Islands over 20 million years ago. Though it has been over 5000 years since the island experienced any volcanic activity, it continues to be home to numerous geological marvels. Its unique geological structure and location give it a nearly perfect climate, mixing hot Saharan winds with a good dose of cool island breeze. This allows the island to remain warm and sunny for most of the year, with some precipitation in Autumn and winter. Visiting the island in December isn't advisable as this is the month that receives the heaviest rainfall.
9. A ravine lying in the Northern Inland of the island, called Ravine Barranco de Los Enamorados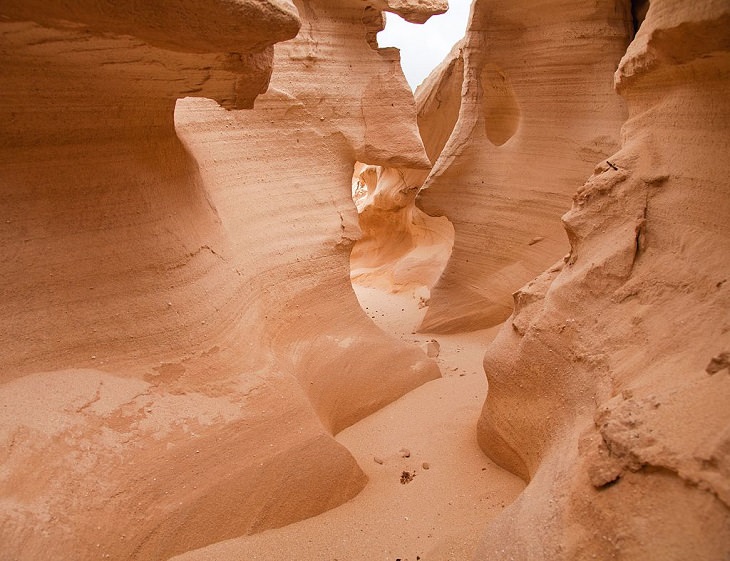 (By Tamara Kulikova, Wikimedia Commons)
10. Piedras Caídas Beach, Playa de Piedras Caídas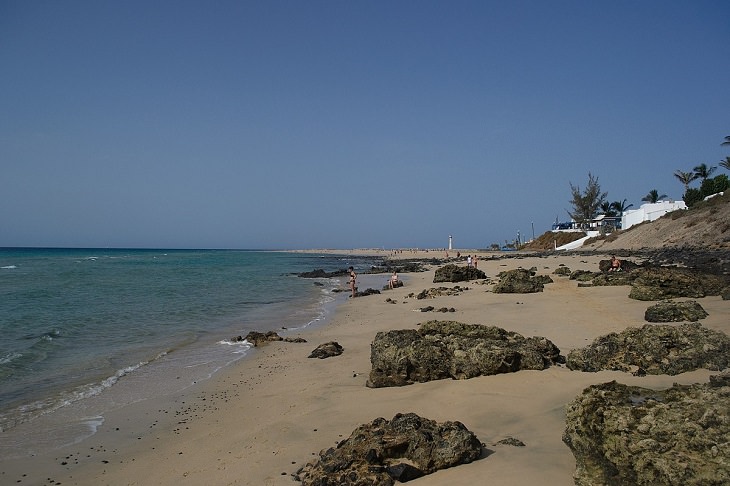 (By Iván Hernández Cazorla, Wikimedia Commons)
11. Esquinzo beach, Playa de Esquinzo, Special Area of Conservation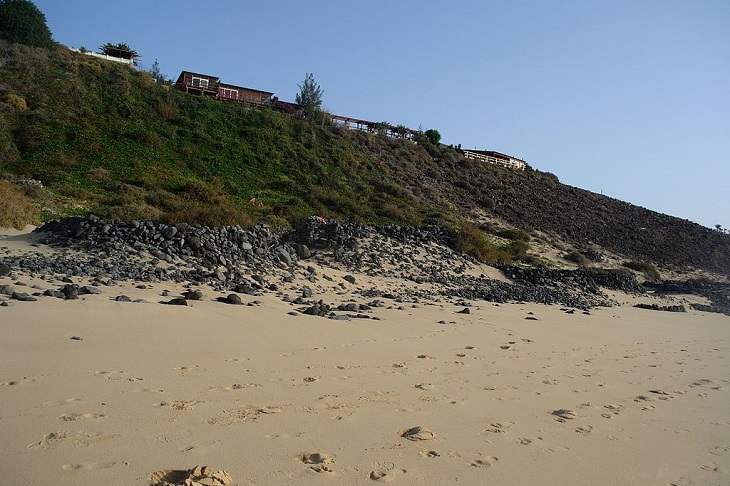 (By Iván Hernández Cazorla, Wikimedia Commons)
12. Caleta de Fuste and its castle, now converted into a resort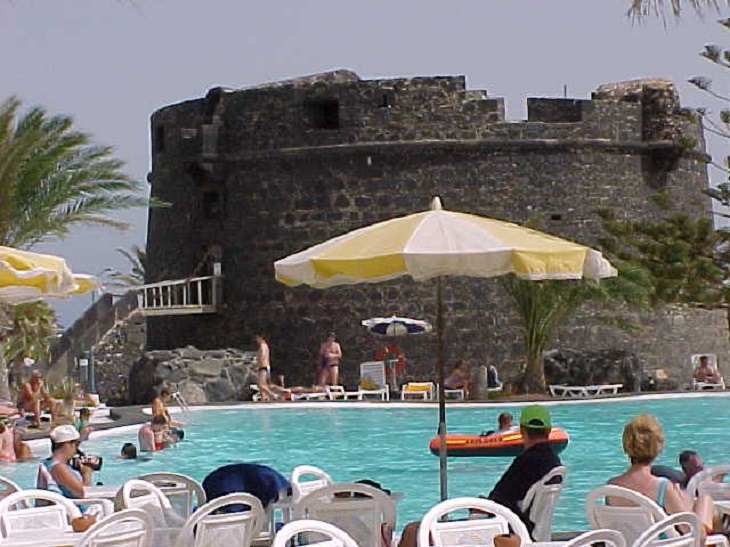 (By Oscar Benito Fraile, Wikimedia Commons)
The island has six major municipalities with over 100 different settlements spread across them. These districts include Antigua, Pájara, Betancuria, La Oliva, Tuineje, and Puerto del Rosario, which is the capital of the island. These districts each have their own assortment of geological features and white sandy beaches.
13. The Black Sand Beach at Ajuy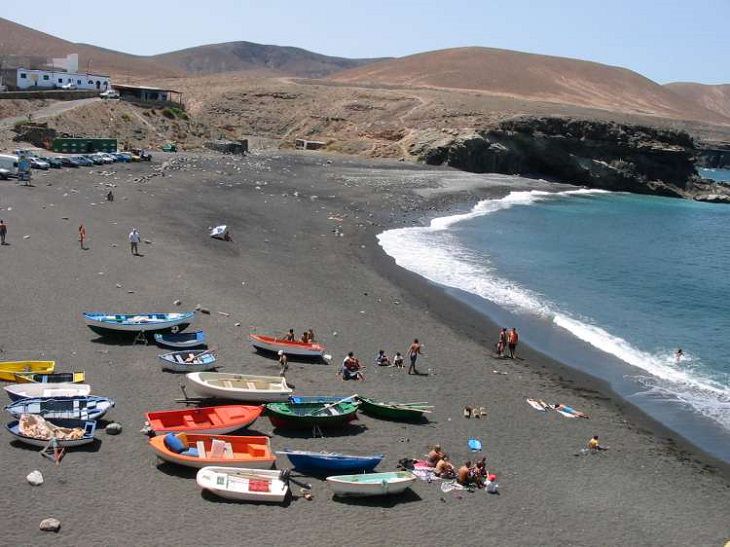 14. The Coastline of Fuerteventura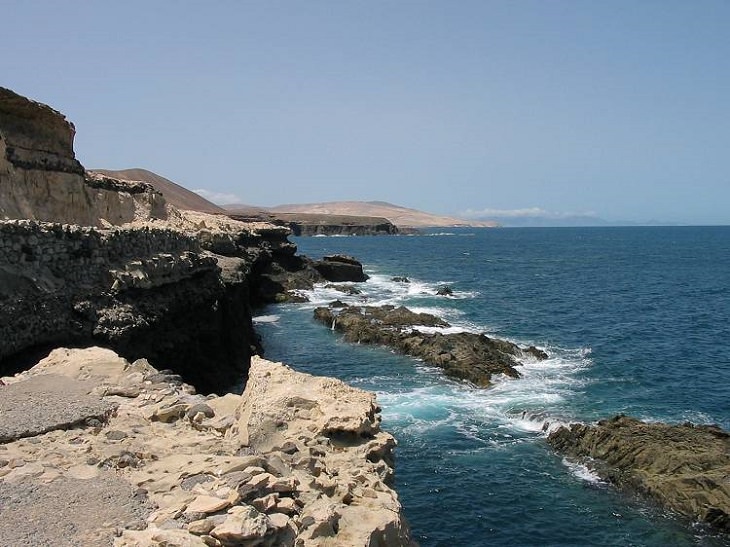 15. Foothills of the Montaña de Cardón, Cardón Mountain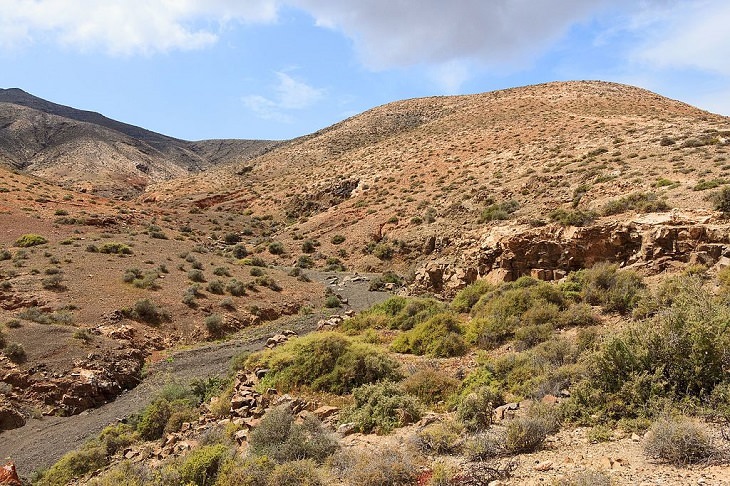 (By H. Zell, Wikimedia Commons)
16. A view of Morro Colorado, from Montaña de Cardón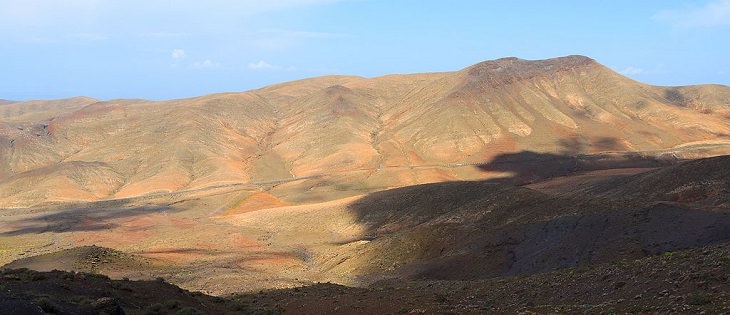 (By Llez, Wikimedia Commons)
With such a varied and diverse population and historical background, Fuerteventura is a hotbed for cultural activity and historic sites. Like the rest of the Canaries, Carnival is a major festival celebrated every year. If you're a fan of music, this is the go-to destination. Numerous concerts are organized on an annual basis, the most popular of which is the Festival of Canarian Music.
17. Competing Candidates for the Queen of the Rose Festival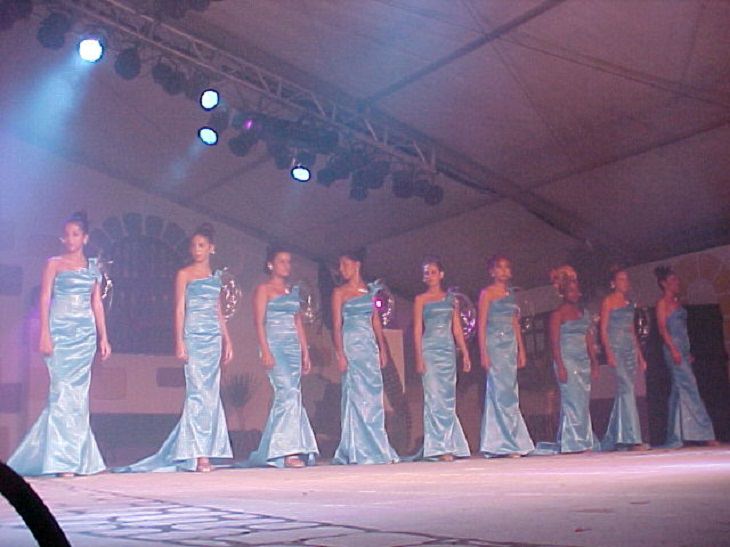 (By Oscar Benito Fraile, Wikimedia Commons)
18. The People's University Building, a branch of UNED, in capital city Puerto del Rosario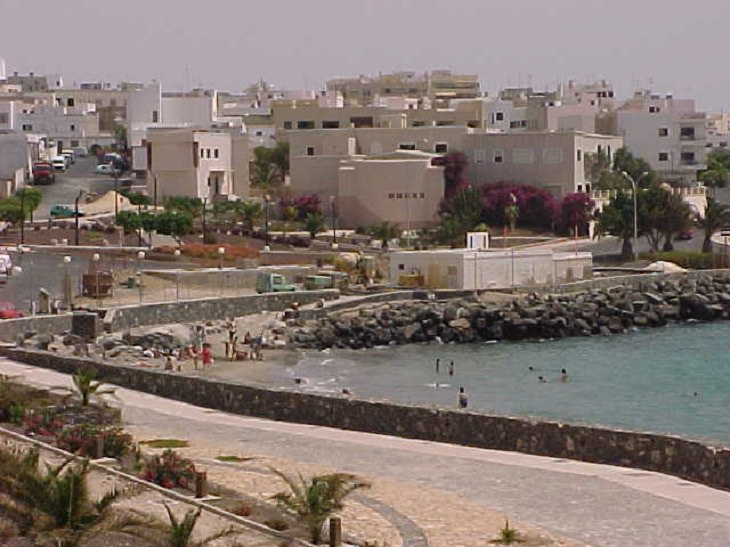 (By Oscar Benito Fraile, Wikimedia Commons)
19. The shipwrecked SS American Star seen on the shores of Fuerteventura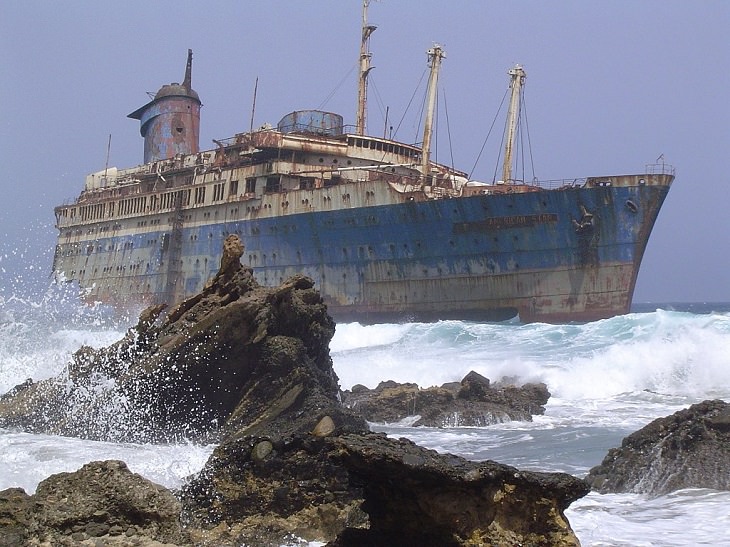 (By Wollex, Wikimedia Commons)
20. Catedral de Santa Mari in Betancuria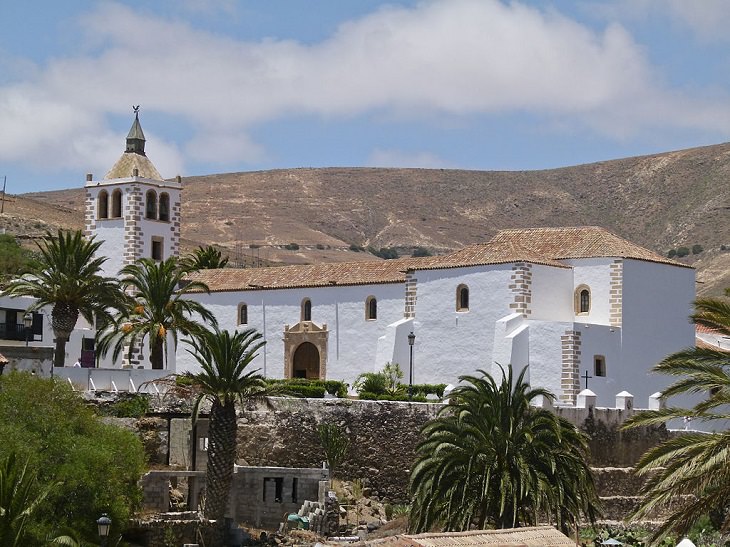 (By Norbert Nagel, Wikimedia Commons)
21. Casa Mané: Centro de Arte Canario (the Canary Art Center)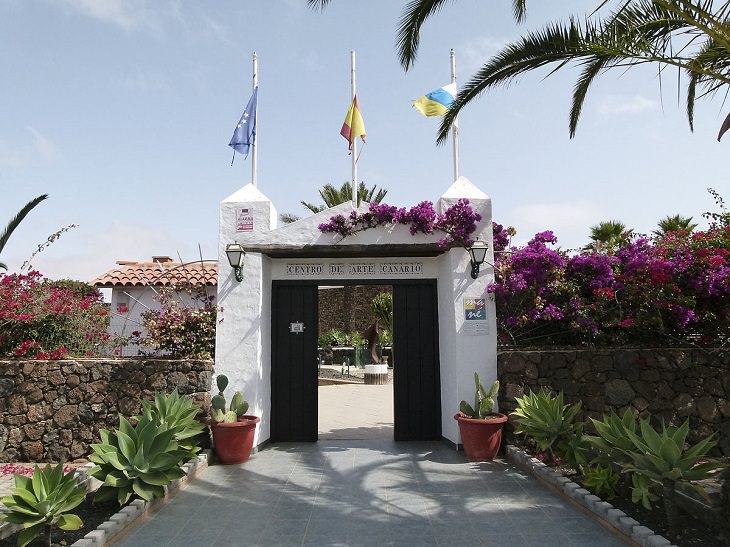 (By Norbert Nagel, Wikimedia Commons)
The wildlife on this island is extremely varied, especially with respect to avian species. In addition to being one of that last two remaining homes of the Canarian Egyptian vulture, Fuerteventura also houses numerous beautiful nesting and migratory birds. While the arid climate would normally not be conducive to a diverse insect population, the lush forests and moist ocean air allow this island to be littered with a gorgeous variety of butterflies (including the monarch butterfly), dragonflies and moths.
22. The Egyptian Vulture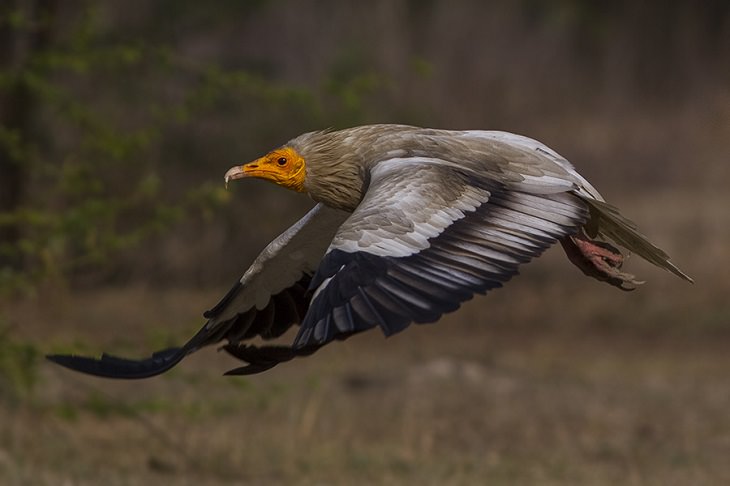 (By Dibyendu Ash, Wikimedia Commons)
23. Colias hyale, the pale clouded yellow butterfly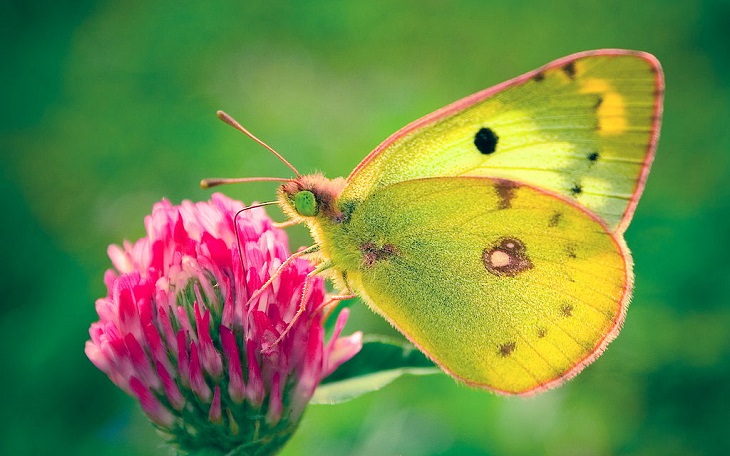 (By Blackasmodeus, Wikimedia Commons)
24. Amegilla canifrons, the Canary islands Blue-banded bee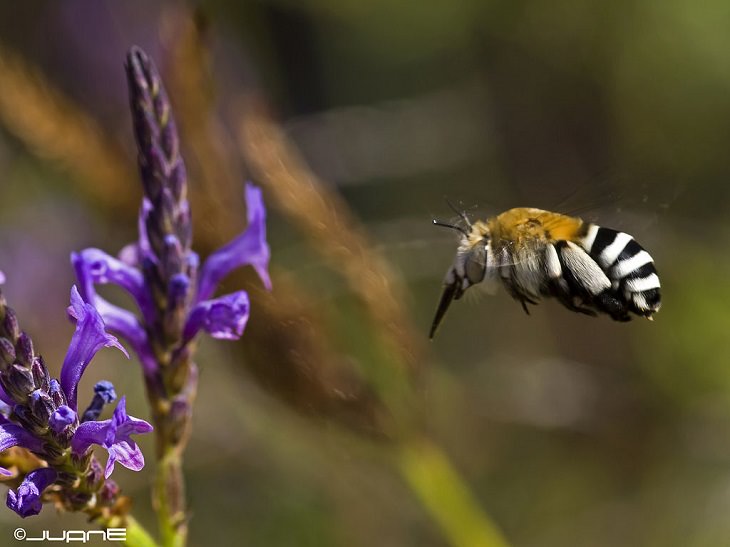 (By Juan Emilio, Wikimedia Commons)
25. Nicotiana glauca, a species of wild tobacco commonly referred to as tree tobacco and known for its bright flowers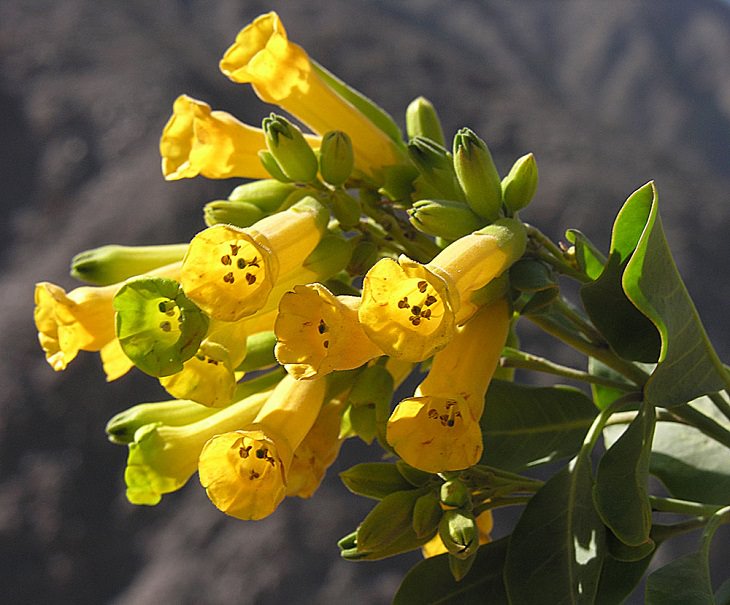 (By Dick Culbert, Wikimedia Commons)