Since the days of great astronomers like Copernicus, man has looked to the skies in hopes of soaring through clouds like majestic and powerful eagles. With innovations from outside-the-box thinkers like the Wright Brothers and Howard Hughes, it wasn't long before we were up in the air, flying around the world at record speeds, and spurring on the growth of globalization. However, for those who dreamed to fly like birds, to maneuver stealthily and in an omnidirectional manner, the goal was not yet fulfilled! It was a good 30 years after the Wright Brothers' magnificent breakthrough that the first helicopter was put into production.
Relying on lifts, thrusts, slimmer wings and a smaller surface area, helicopters are the ultimate single-manned flying machines, ideal for free-flying and speedy flying across long and short distances. Nowadays, helicopters are customized and put to use in a variety of fields, from law enforcement to tourism! Throughout history, as the aviation industry has developed and risen to the top of the charts, "Choppers" have joined in the rise and have played their own important roles. These are the 10 helicopters most significant to our history!
1. Focke-Wulf Fw-61, The First Helicopter Ever Made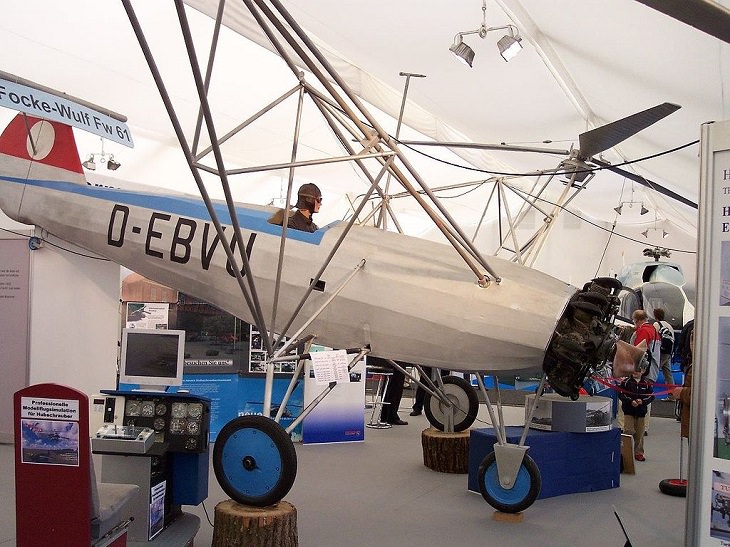 First flown on 26th June 1936, this chopper was the first functional, practical helicopter made and flown. It was designed using the framework of a training aircraft, hence its resemblance to the first planes. The designer was a pioneer German aviation specialist, Professor Henrich Focke. This helicopter was considered an engineering marvel as it proved the possibility of creating a vehicle capable of vertical flight.
This aircraft became truly famous in February 1938, when German aviator Hanna Reitsch commandeered one of these helicopters indoors at the Deutschlandhalle sports stadium in Berlin. Focke also began work on a two-seater sports vehicle based on this design, but the same was never brought to fruition.
2. Sikorsky R-4, the First Helicopter Mass-Produced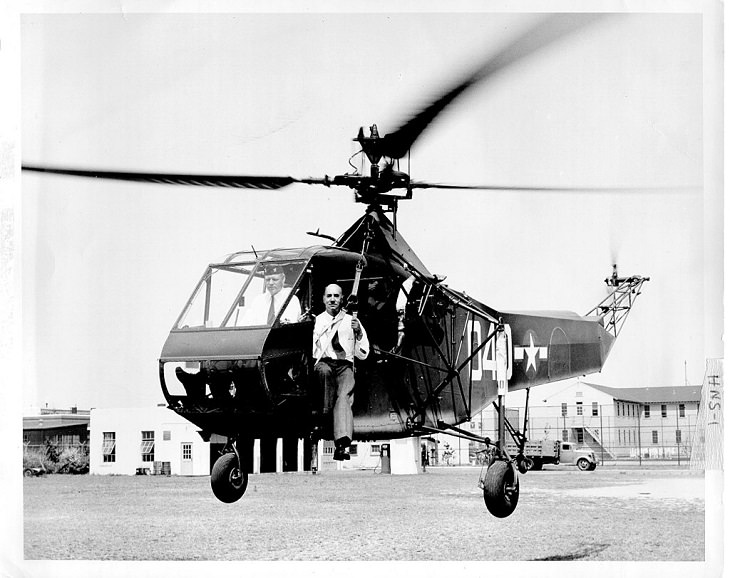 (By USCG, Wikimedia Commons)
First flown on 24th January 1942, the Sikorsky R-4 is a two-seat helicopter with a 3-bladed main rotor, a more familiar design for most of us. It was designed by Russian-America aviation pioneer, Igor Sikorsky. After a public demonstration in 1940, within the next two years it was accepted by the US Army and mass production of the aircraft began.
Most of the major flying records were set by this vehicle including the 761-mile cross country flight record, and the service ceiling flight record, where this aircraft reached an all-time new height of 12,000 feet. This helicopter was held in high regard for its swiftness and speed, reaching a top speed of 90 mph. The British Services refer to this helicopter as the Hoverfly.
3. The Bell 47, the Helicopter First Certified for Use by Civilians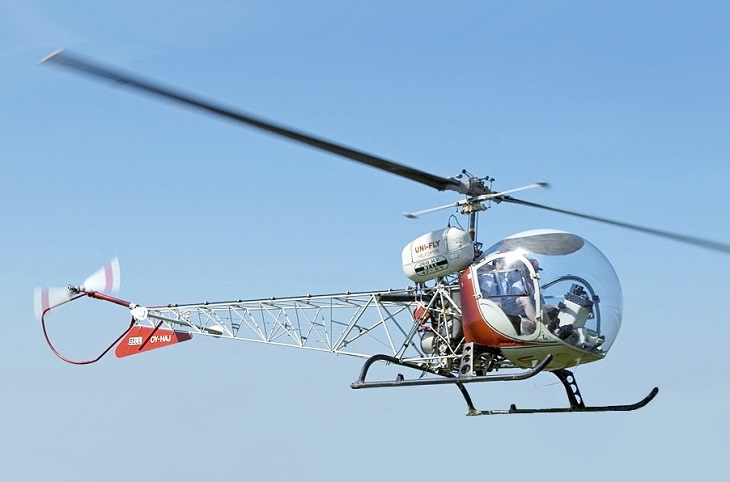 (By Peter Bakema, Wikimedia Commons)
First flown on 8th December 1945, the Bell 47 is a highly versatile, highly adaptable flying machine with a single-bladed main rotor and a single-engine. In March of 1946, this multipurpose light vehicle, designed by American inventor Arthur M Young, was certified for civilian use. Nine months later, the first civilian delivery of this aircraft was made.
It has been used for a variety of tasks, from crop dusting to lunar landing training. Over 5,600 Bell-47's were produced for sale to civilians, out of which over 1000 still remain in flight-ready condition. This chopper was also the first to be used successfully for television news flights, transmitting videos to KTLA, a Los Angeles TV Station. The helicopter used was nicknamed the "Telecopter".
4. Aerospatiale SA-313 Alouette II, The First Helicopter Made With a Jet Engine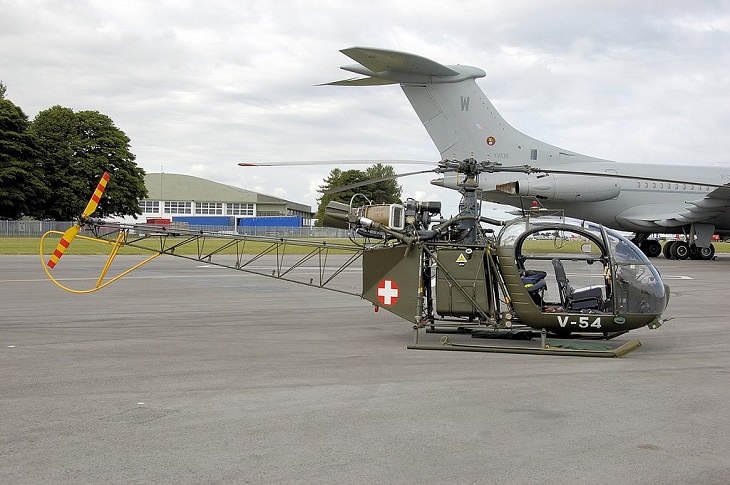 (By Arpingstone, Wikimedia Commons)
First flown on 12th March 1955, this light helicopter was originally manufactured by French company Sud Aviation, and later on by Aérospatiale. It was the first helicopter designed with a gas turbine engine, giving this vehicle jet propulsion. Naturally, it broke numerous records for speed and distance and reached a whopping altitude of nearly 27,000 feet.
This aircraft was used predominantly for military, observation, and training purposes. However, it is most renowned for its use in rescues, including that of a mountain climber trapped at an altitude of 13,000 feet in 1956, and of a group of survivors of a crashed Sikorsky the following year.
5. Bell UH-1 Iroquois, the Helicopter Used in the Vietnam War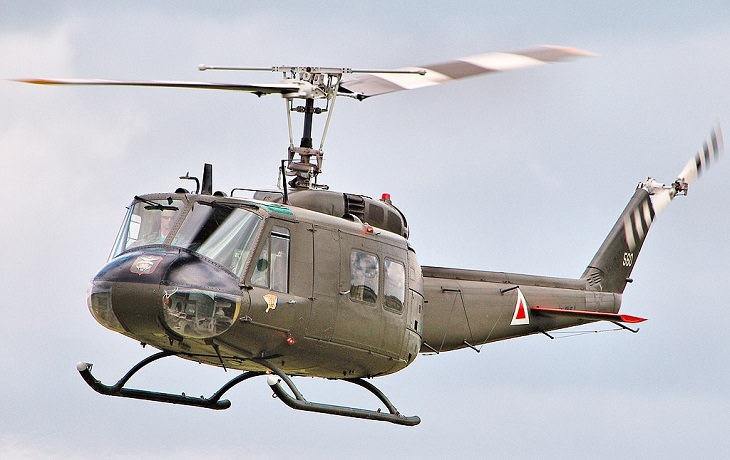 (By Airwolfhound, Wikimedia Commons)
First flown on 20th October 1956, this utility military helicopter was developed to meet the demand for a larger number of medical and utility helicopters by the US Military. This swift and fierce aircraft was designed with a single turboshaft engine for increased shaft power and thrust.
More than 16,000 of these helicopters were built following 1960, with 7,000 of these being deployed for combat operations in the Vietnam War. This chopper was originally designated the HU-1, leading to its commonly known name, the Huey. Later models were developed based on this aircraft, designed for use in civil aviation.
6. Mil Mi-8, The Helicopter Most-Produced in the World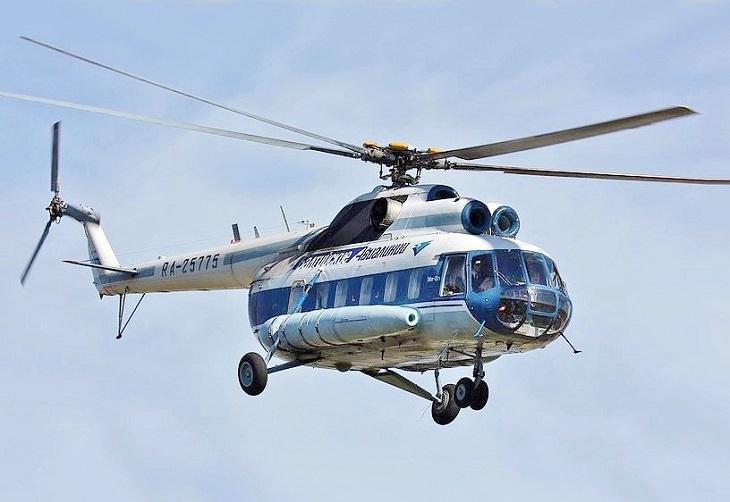 (By Igor Dvurekov, Wikimedia Commons)
First flown on 7th July 1961, this helicopter was originally designed by the Soviet Union and currently continues to be produced by Russia. It was reportedly inspired by the then US President's Sikorsky S-58 presidential helicopter. The development of this aircraft increased drastically in 1964 after the Huey displayed its usefulness in the Vietnam War.
It is a multipurpose craft, with civilian uses, transportation and reconnaissance capabilities, and military operational utility. This helicopter was also used to dropped materials that absorb radiation into the destroyed nuclear reactor during the disaster at the Chernobyl Nuclear Power Plant, in an attempt to mitigate the damage.
7. Bell 206 JetRanger, the Most Popular Civilian Use Helicopter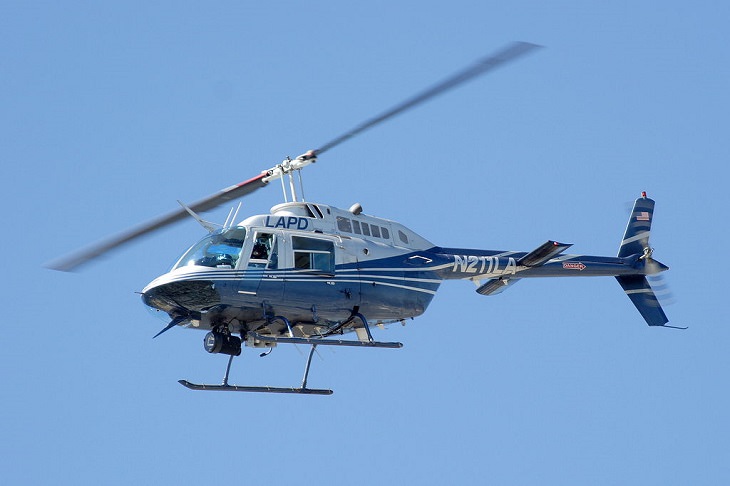 (By Mfield, Wikimedia Commons)
First flown on 8th December 1962, this aircraft was manufactured by Bell Helicopters in Quebec and was originally developed for the Light Observation Helicopter program of the US Army. While the original prototype was rejected, after redesigning the craft, the Bell 206A JetRanger was successfully sold commercially as a civilian aircraft before being selected by the Army.
This vehicle is extremely common, and is used by local news and television networks, for emergency medical transportation and even by celebrities looking to travel quickly or make a good entrance. It is sold in countries around the world.
8. Westland Lynx, the First Helicopter With Fully Aerobatic Capabilities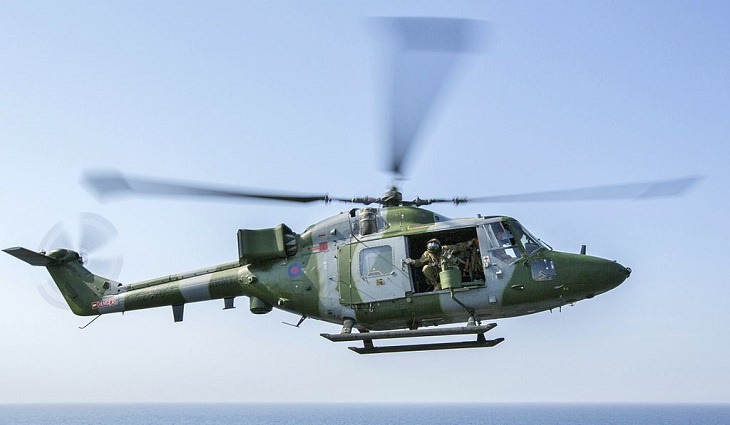 (By Sgt. Christopher Q. Stone, Wikimedia Commons)
First flown on 21st March 1971, this super-copter also goes by the names WG-13 Lynx and Super Lynx. The Lynx was designed with twin engines and special modifications to make it fully aerobatic and making it capable of moving in loops and rolls in the air.
This vehicle was the brainchild of British aerospace company, Westland Helicopters. It is one of the fastest helicopters, and in 1972, it set a world record with a speed of 199.9 mph. It has been used in transport, for battlefield utility, anti-armor purposes, search and rescues, armed escorts, and anti-submarine warfare.
9. Robinson R-22, Most Cost Efficient and Widely Sold Helicopter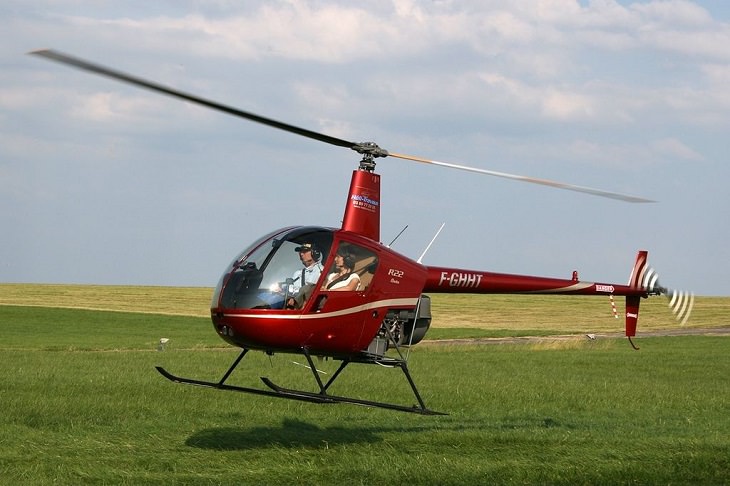 (By Peter Bakema, Wikimedia Commons)
First flown in 1975, this vehicle created by Frank Robinson, owner of California-based Robinson Helicopter Company, who was inspired, much like Russia, by the work of Igor Sikorsky. This two-seater helicopter is extremely lightweight and piston-powered.
It has been in production since 1979 and makes use of a two-bladed main rotor and a two-bladed tail rotor which helps in steering. The flight controls of this helicopter are extremely sensitive and therefore require a light, precise touch. They are largely used for civilian transport, and also have been utilized for military operations.
10. Eurocopter X3, the Fastest Helicopter in the World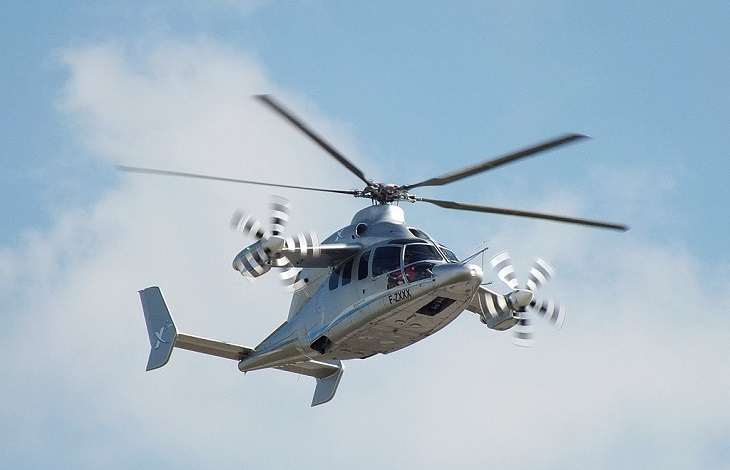 (By Bernd.Brincken, Wikimedia Commons)
First flown on 6th September 2010, the Airbus Helicopter (also known as the Eurocopter) was created by a France-based company. Its main rotor is fueled by two powerful turboshaft engines, as well as two wing-mounted propellers, which add to the forward thrust of the aircraft.
This beast of a helicopter hit an astounding speed of nearly 300 mph at an altitude of 10,000 feet, which is the fastest any helicopter has ever reportedly flown. This helicopter was first intended for use by the military, but it was not selected for the same. Now this chopper is used in search and rescue operations and for commercial use in the offshore oil market.