For those of you who love the ocean but can't visit it right now because of the lockdown, there is a unique and charming alternative. You can now admire the beauty of the ocean inside your home by getting to know the resin art pieces of an artist that depicts the vibrancy and surreal beauty of seascapes most remarkably!
Roni Langley, a North Carolina-based master of resin art, has been painting since she was a little kid. Still, it was only after she was facing college debt that she decided to make her passion into a career. It has turned out to be a great choice as Roni has created some truly jaw-dropping artwork of beaches, shades, waves, and ripples of the ocean by using resin art.
The artist draws inspiration from beaches worldwide, and she hand-crafted hundreds of creations depicting the beach and the ocean in simple everyday objects. Langley transforms wooden slabs, surfboards, skateboards, and more into incredibly realistic seascapes. Her collection also features items of wall décor and simple household items like tables, chopping boards, bowls, serving trays, and more. Take a look at some of Roni Langley's artworks here.
1.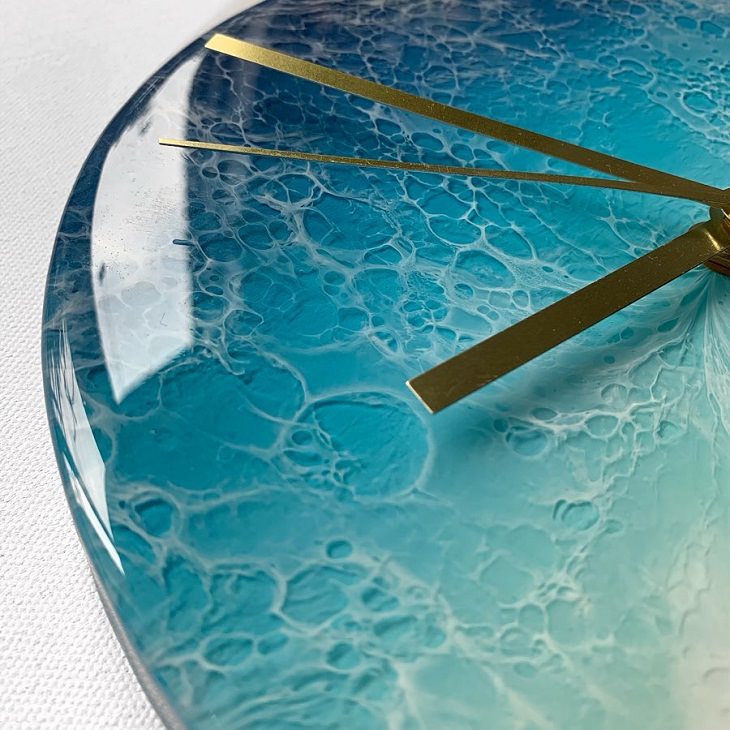 2.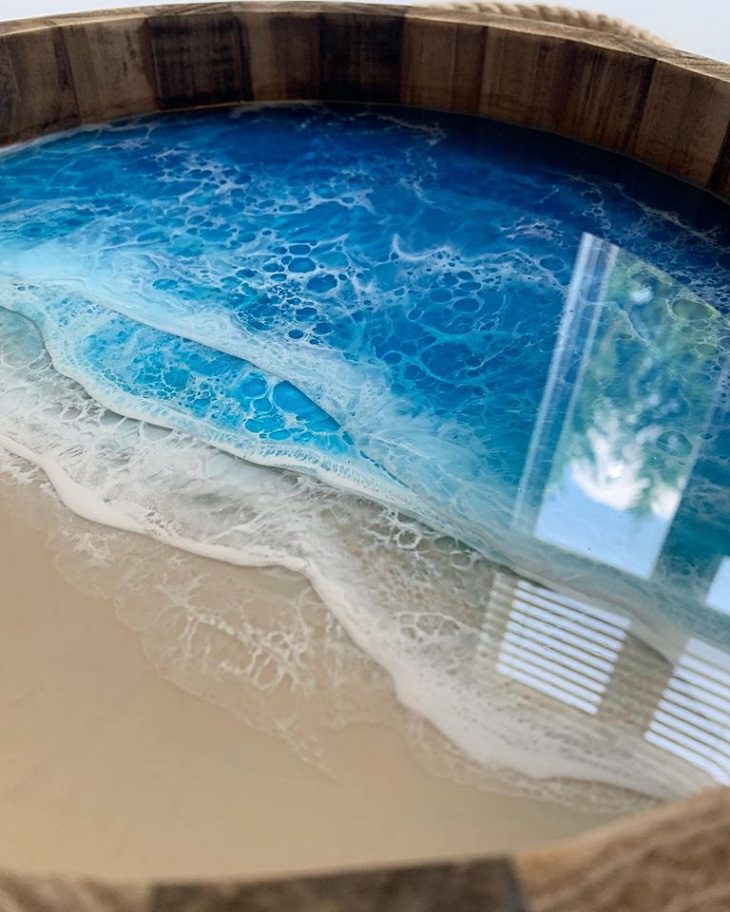 3.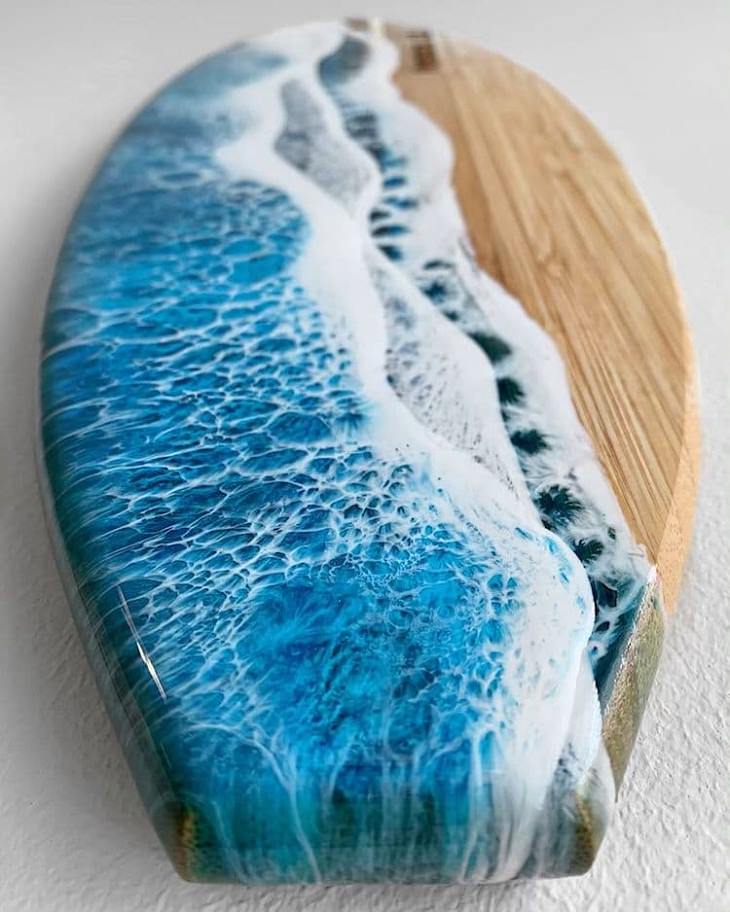 4.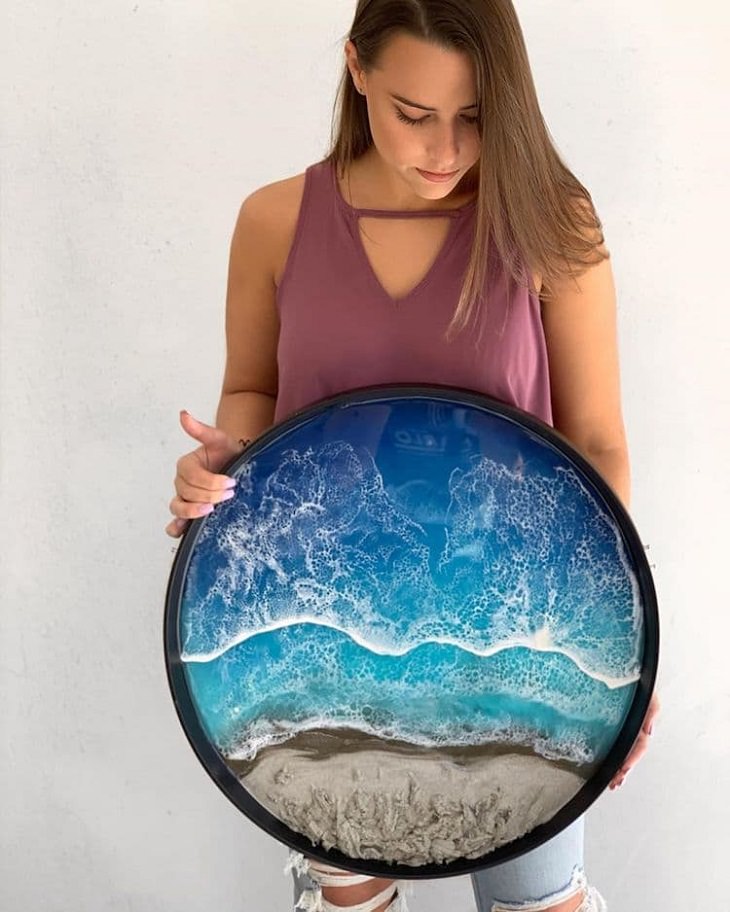 5.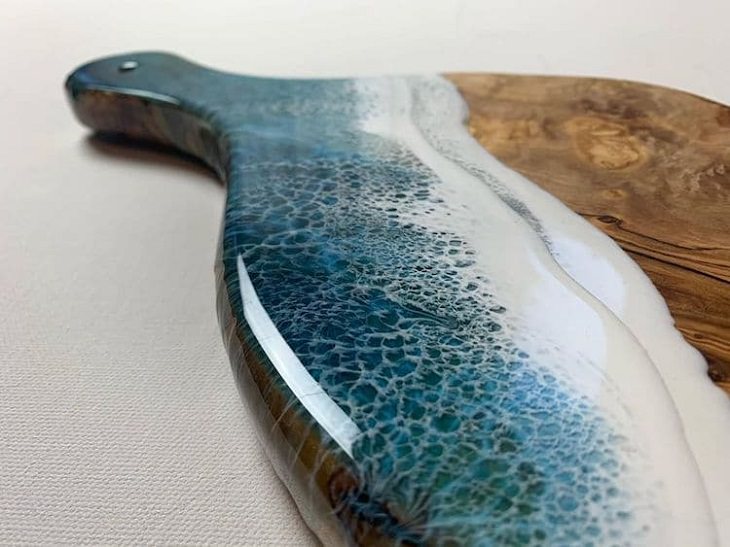 What is resin art?
For those who may not know, resin is a naturally-occurring organic compound that is sourced from plants. It is generally composed of noncrystalline, liquid substances that can be fused or melted easily. This makes it a great alternative to plastic and other forms of design.
Resin has been used as an art form mostly in places like the USA, Canada, and Australia but has not really made its name in Europe. This unique substance helps add more clarity, glow, radiance, and depth in works of art. Color pigments or other additives are often added to resin to help create different 3D effects in their work. You can clearly see these effects in the artworks made by Langley below.
6.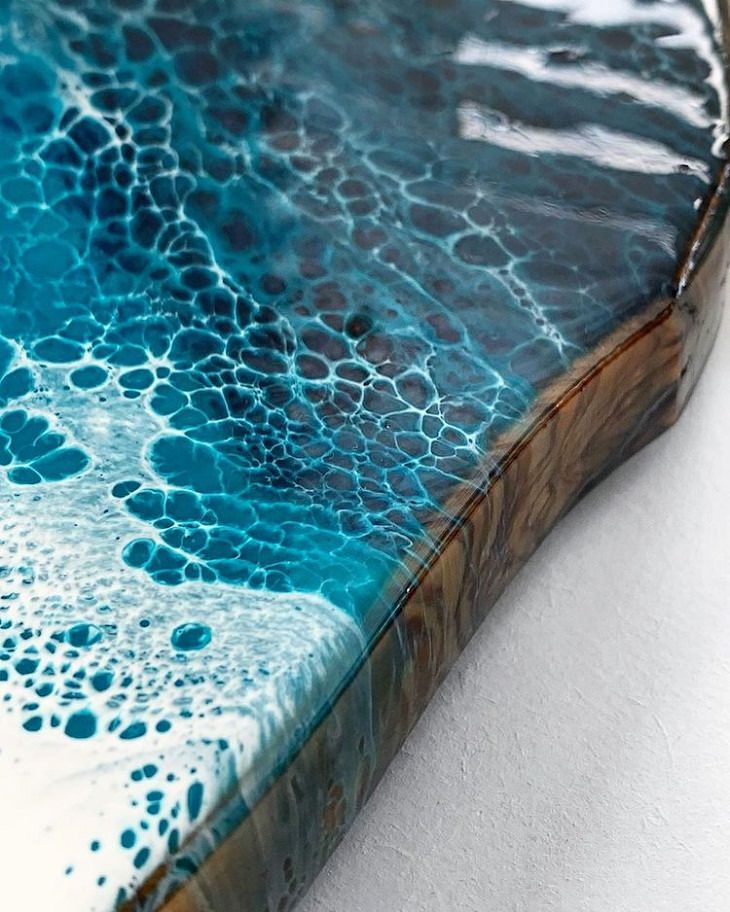 7.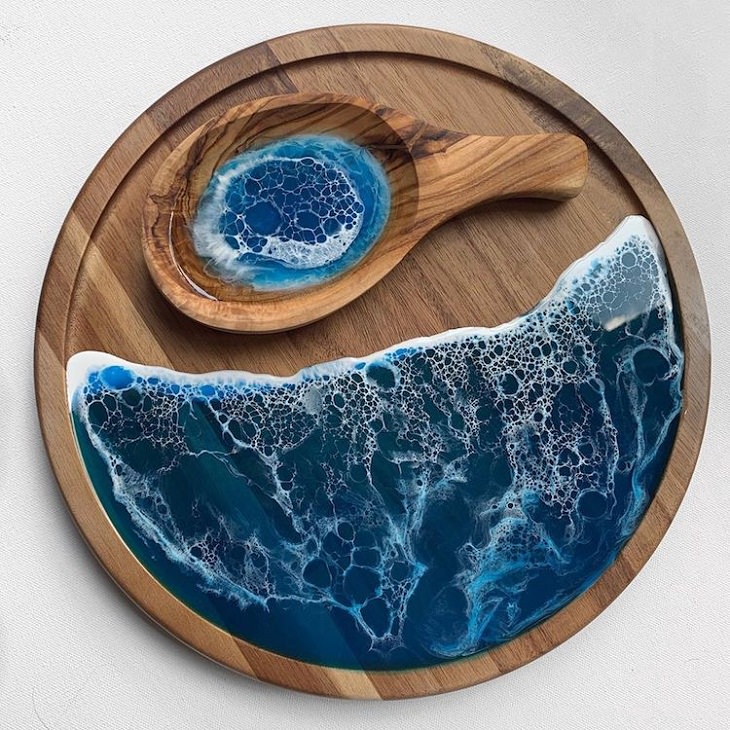 8.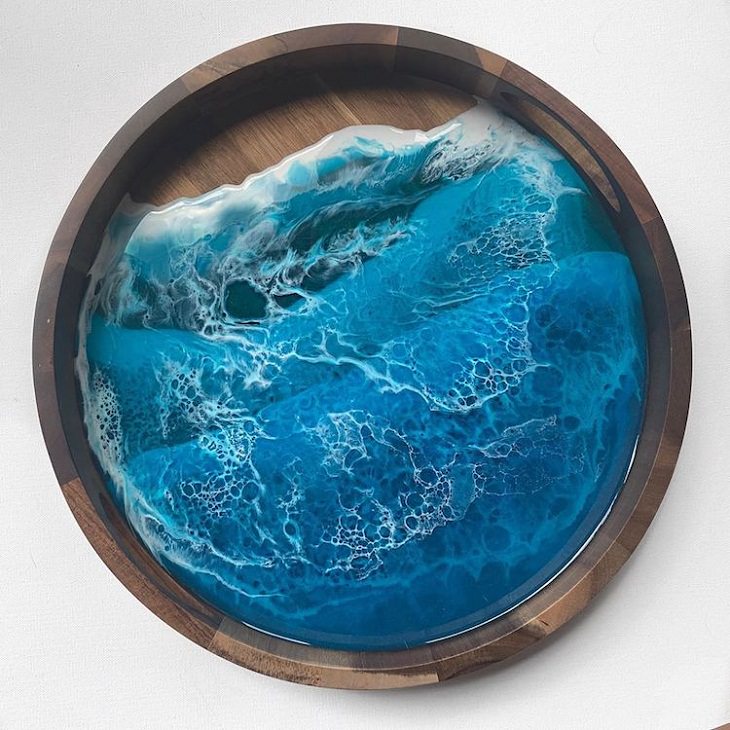 Resin art is a difficult art form and hence Roni Langley's works deserve appreciation for how real they look. She mixes each color by hand and even carves each piece from wood herself. Langley then adds the resin to make the seascapes appear so glossy. It is her signature style that is achieved by adding layers of epoxy resin to her work and allowing it to blend. This helps create enchanting swirls and wave-like patterns in her artworks.
9.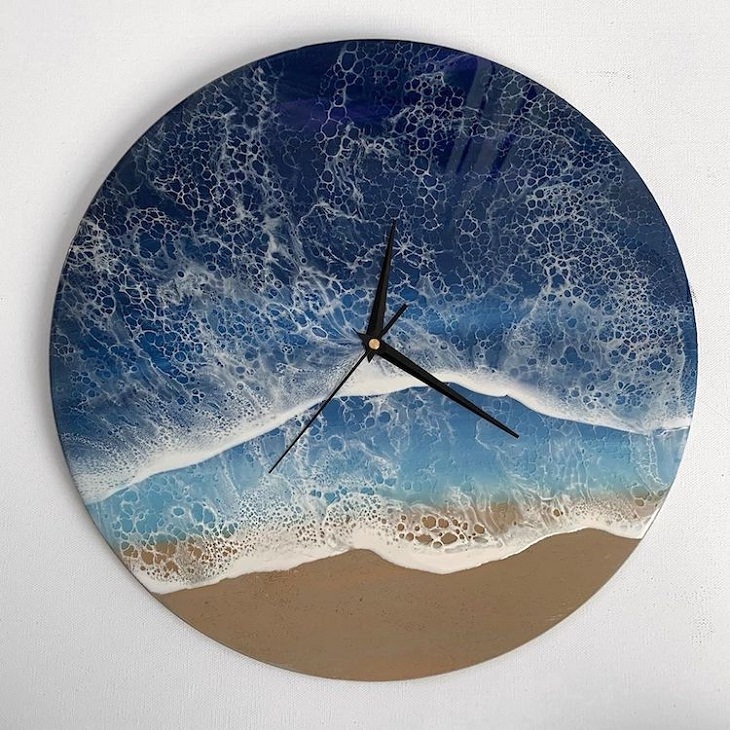 10.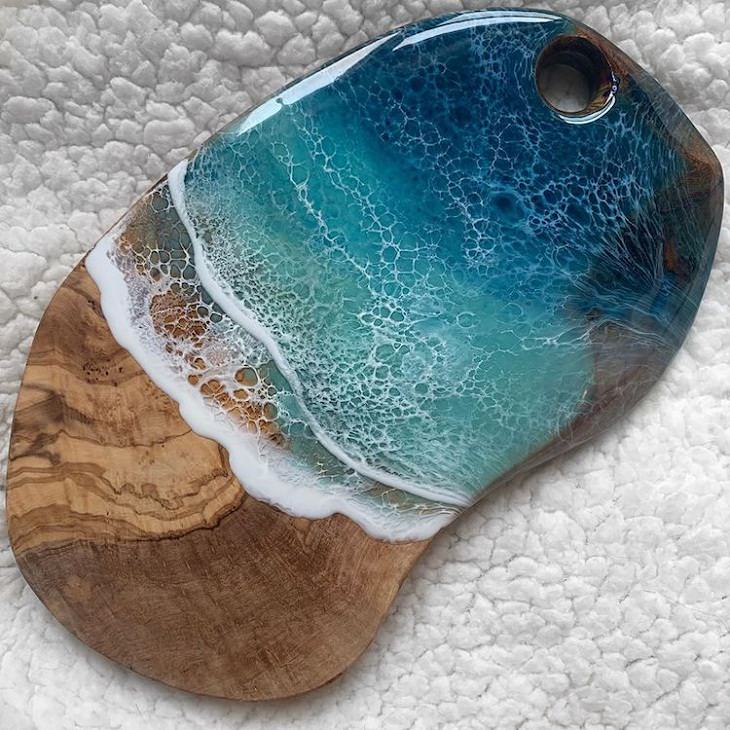 11.
It takes close to ten hours for Langley to finish each piece. However, the effort is worth it because not only do her paintings look incredibly real and beautiful they are also waterproof and scratch-resistant thanks to the properties of MAS resin which she uses.
These realistic ocean artworks are soothing to the eyes and almost look like aerial photographs of the beach and the sea.
12.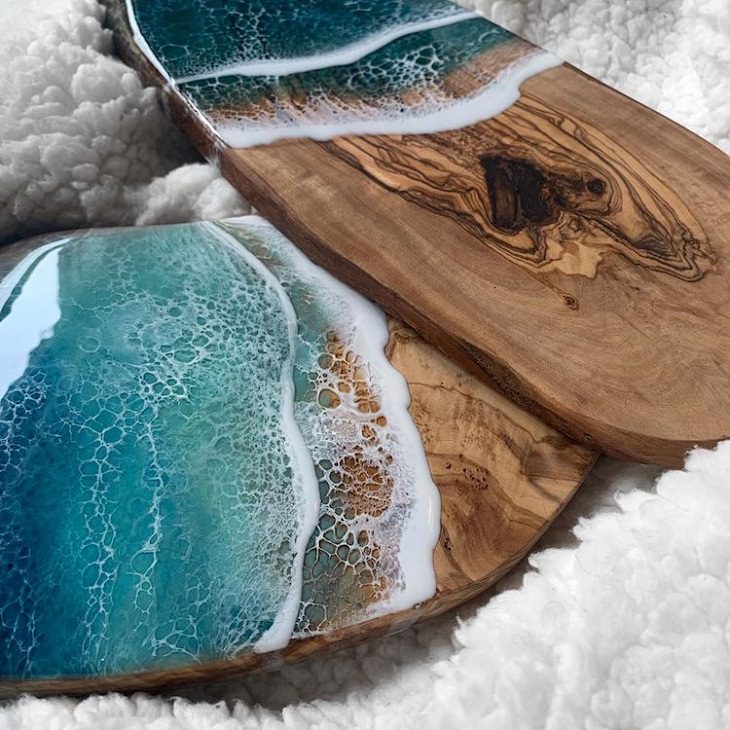 13.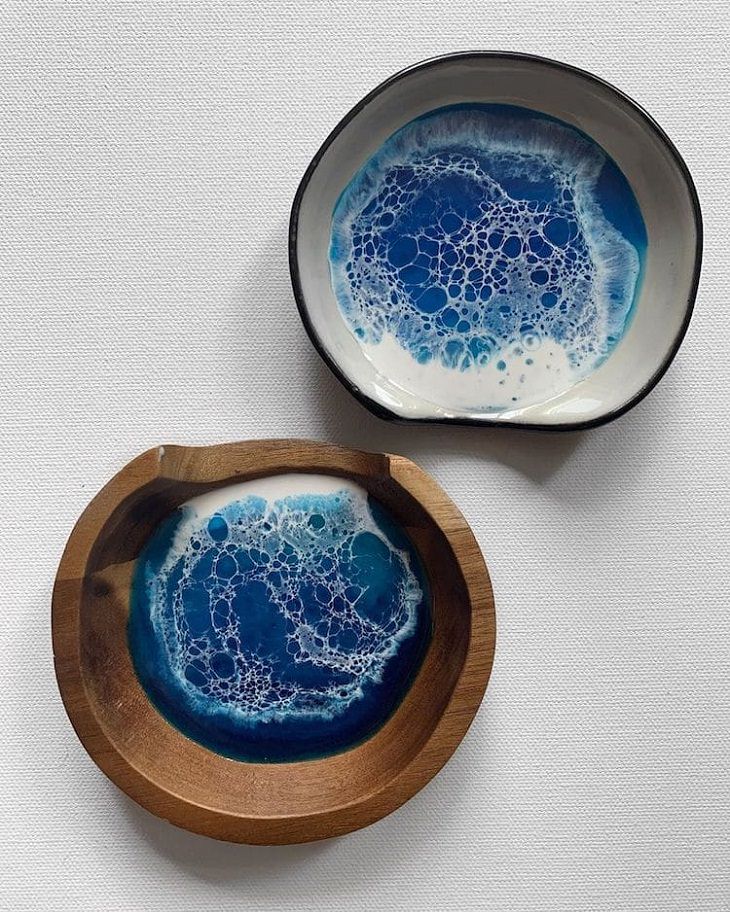 14.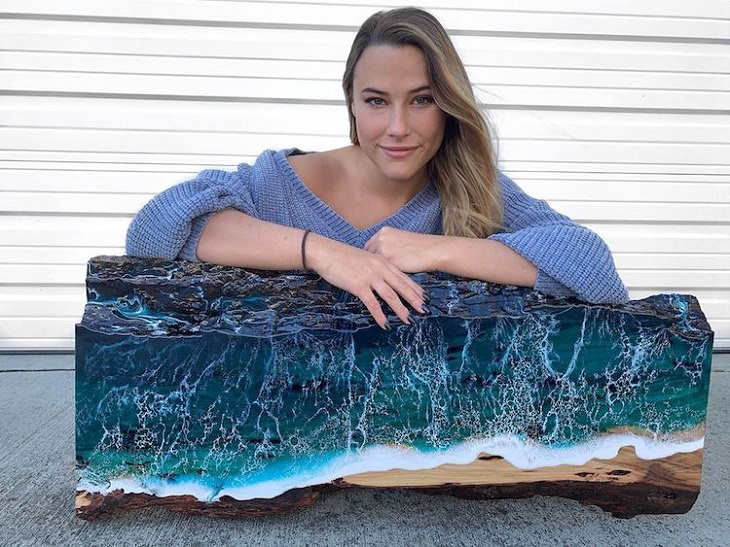 15.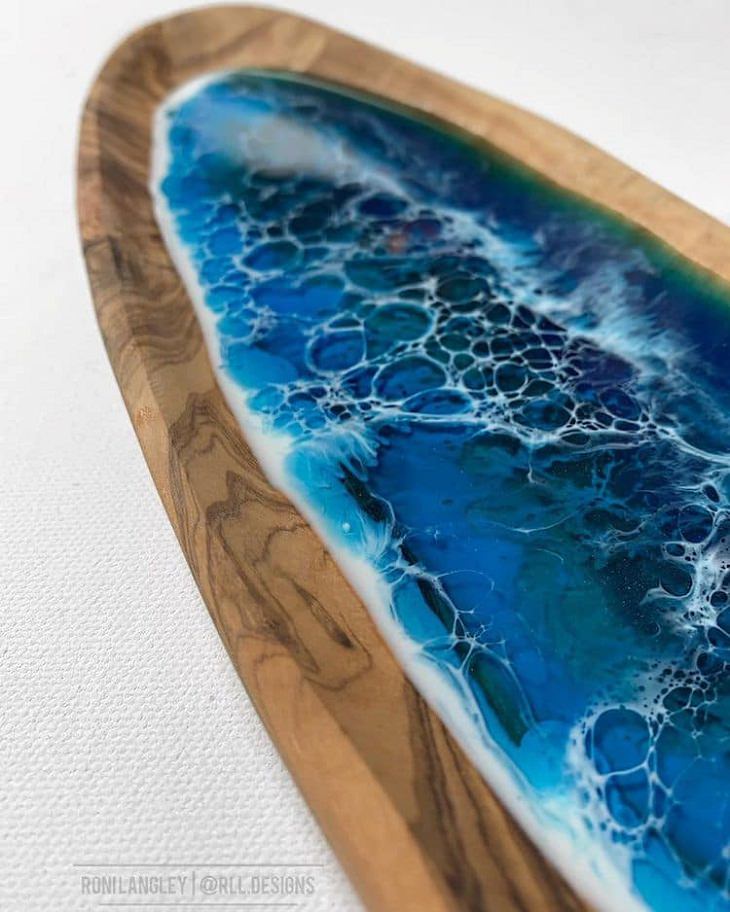 While you might have seen several artists take inspiration from the ocean before, the hyperreal nature of Roni Langley's works make them stand out. Watch the fascinating creative process she follows in making her resin art in the video below.
If you want to check out more works of the artist, take a look at her Instagram page.