The North Pole remains one of the most mysterious places on Earth since very few people ventured to those distant Arctic lands far beyond the Polar Circle - the lands of eternal ice and snow. Exploring the nature and geography of the region in such extremely low temperatures isn't just difficult, it's often dangerous. That being said, we still know a lot more about the North Pole than most people think, and some of the facts and phenomena connected to this unique place on our planet are truly astonishing and worth knowing! In this collection, we feature 12 lesser-known facts about the North Pole, which will surely fascinate even the biggest skeptics.
1. There is no land on the North Pole – just thick sheets of ice floating on the incredibly cold ocean water.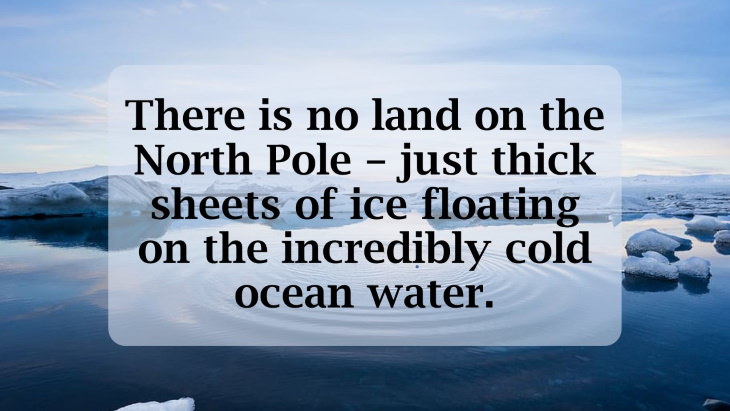 2. At least 22% of the world's oil resources are said to rest underneath the Arctic Sea.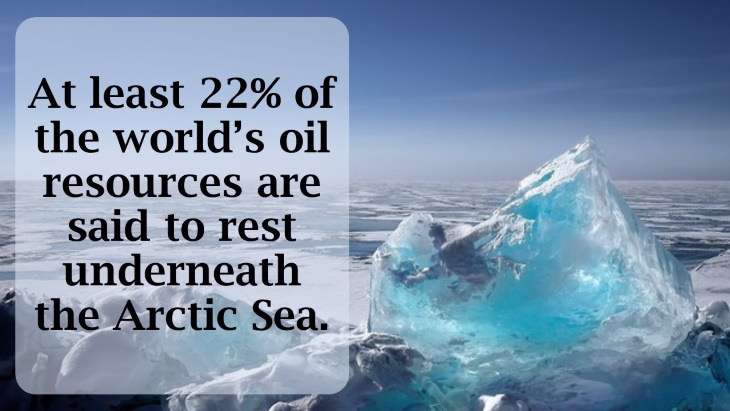 3. There are technically two North Poles – one that changes depending on the Earth's magnetic field called the Magnetic Pole, and a terrestrial one that marks the geographical top of the Earth, known as the Top of the World.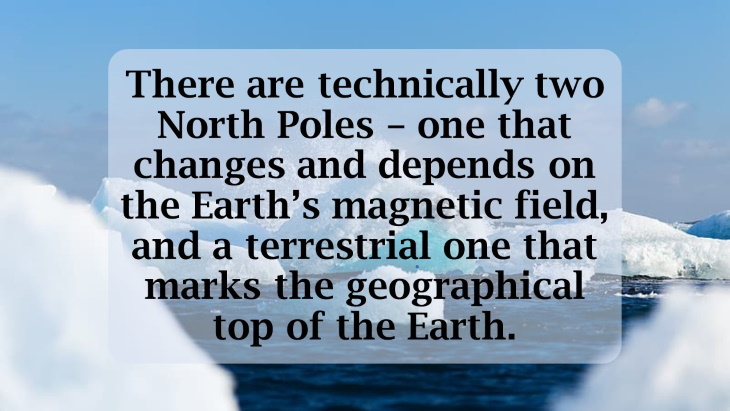 4. It's $500,000 cheaper for shipping companies to send ships from Asia to North America through the Arctic than it is to travel through the Panama Canal.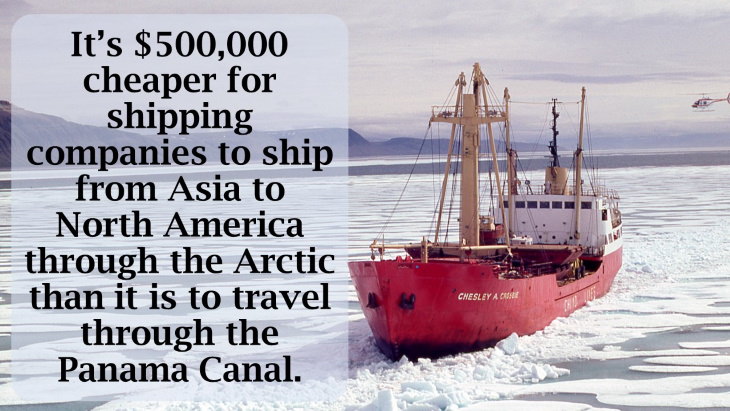 5. The North Pole is actually not the coldest place on Earth, it's the second coldest. Temperatures in the Antarctic can drop much lower, all the way to -76ºF/-60ºC!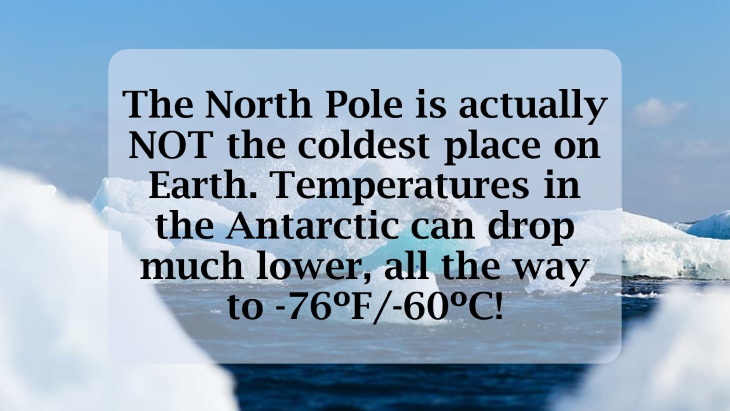 6. Robert Peary claimed to be the 1st person to reach the North Pole in 1900. However, many consider the expedition very controversial and think he never actually made it.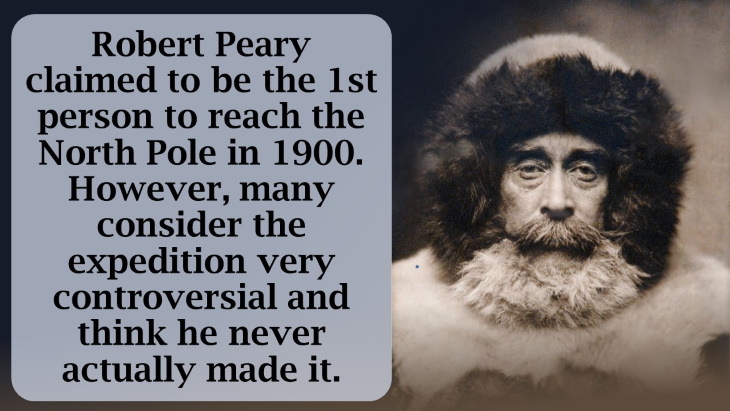 7. In 2007, a Russian submarine planted their flag at the bottom of the Arctic Ocean, in the location of the terrestrial North Pole.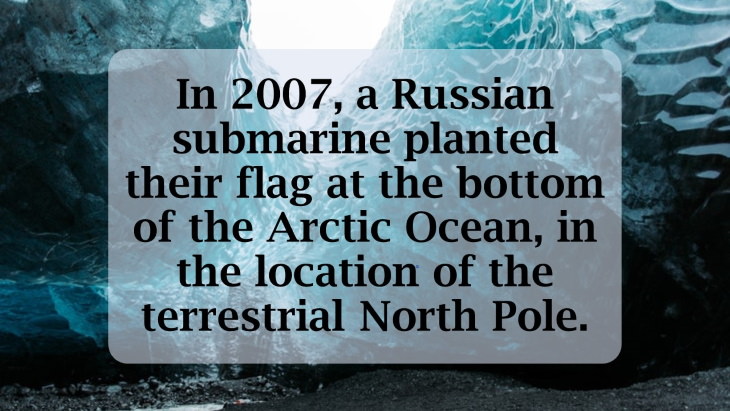 8. The North Pole has seasons, too! The highest temperatures occur in July and reach up to 32ºF/ 0ºC. Winter temperatures, on the other hand, can drop to -45ºF/ -42ºC.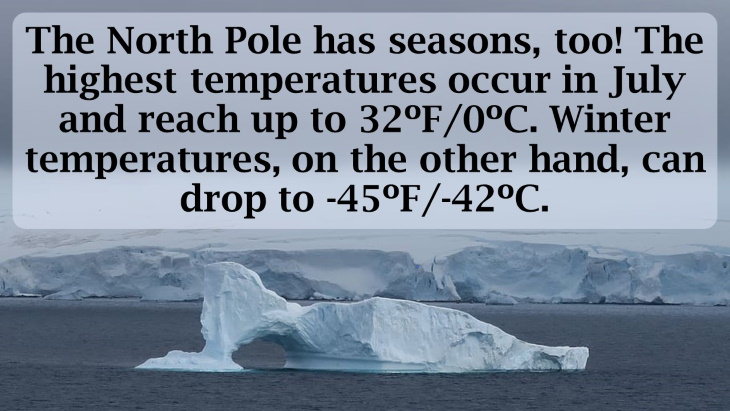 9. The North Pole has only one sunrise on the March equinox and one sunset during the September equinox. As a result, it's night-time throughout the winter, and daytime all summer.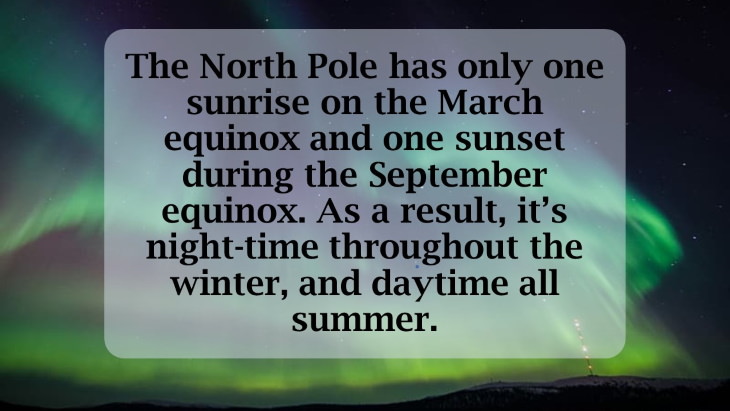 10. Because the North Pole is located in international waters, no specific country owns it. Still, many nations have tried to claim the territory over the years, mostly because of the oil deposits.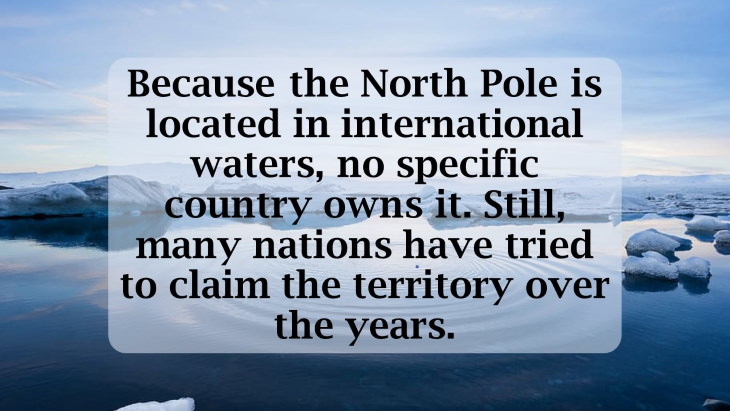 11. It isn't true that penguins live in the North Pole (they mostly live in the Antarctic), but whale species, such as orcas & narwhals, fish and polar bears can be seen on the North Pole.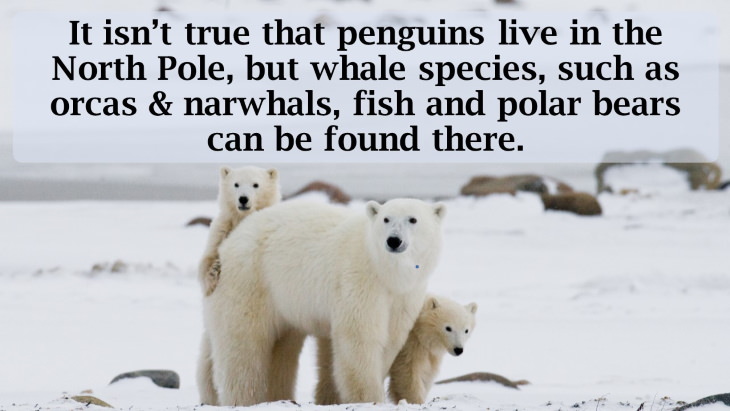 12. It's impossible to tell the time at the North Pole since the longitude lines start at the North Pole, so technically, the Pole is located in all time zones.