There are some items that are found in almost every household and considered an everyday part of life, such as playing cards, clocks or some form of transportation, usually a car. We pass by these different things in every walk of life, like flowers, bridges and high-rise buildings. Through either luck, design or sheer ingenuity, these 15 pictures show us some of these day-to-day things in life, that are somehow anything but ordinary!
1. A worn-out leaf that has lost all its color

(Izismile)
2. An orchid that looks like a cross between a chimpanzee and a poodle

(Izismile)
3. A Gold Rubix Cube with different shapes instead of colors

(Izismile)
4. The 25 cent bill

(Izismile)
5. A 7UP flavored cake

(Izismile)
6. A picture taken during a storm that made a healthy city look post apocalyptic

(Izismile)
7. A rare bell pepper that seems to be disguised as an eggplant

(Izismile)
8. This bridge in Japan is hopefully not as steep as it looks

(Izismile)
9. Just a few trees floating around

(Izismile)
10. A deck of cards with 5 suits instead of 4. Anyone have the Ace of Stars?

(Izismile)
11. A Soda can with a resealable lid

(Izismile)
12. A burnt front yard that makes black grass seem normal

(Izismile)
13. The elusive 6-doored vehicle

(Izismile)
14. A cactus with little flowers that look like pineapples

(Izismile)
15. A Walgreens with a cinematic theme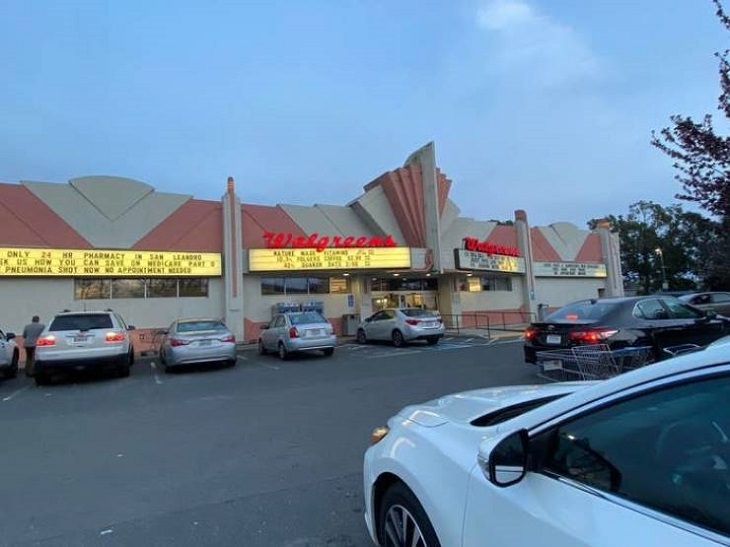 (Izismile)