We're all familiar with the old adage, "there's no such thing as a stupid question". Teachers and parents will tell it to kids to let them know it's always good to ask and learn. But some questions are just not meant to be asked, and those questions are usually so out-of-this-world silly, it really seems impossible that they could have ever been asked. Yet here there are, posted on the one place that truly never forgets, the internet. These 20 questions truly prove that there are such things as bad questions, asked by people that will make you feel much smarter after reading them, and you'll be amused by the few clever souls that sometimes toss back the wittiest replies.
1. My water is celery-free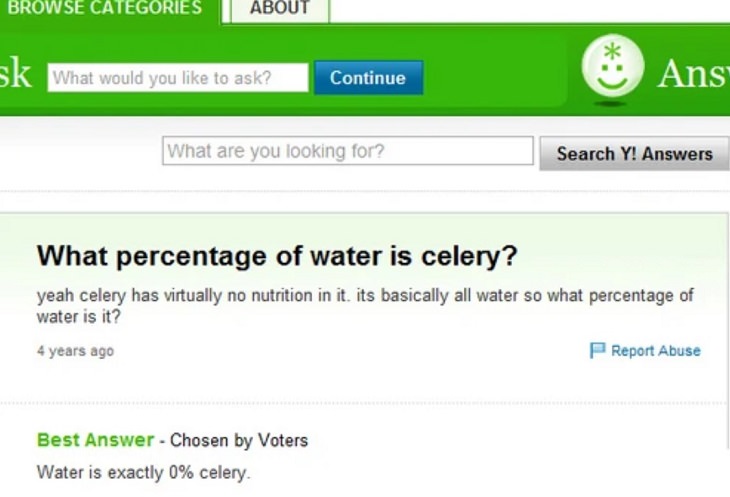 2. The Perfect Toast Recipe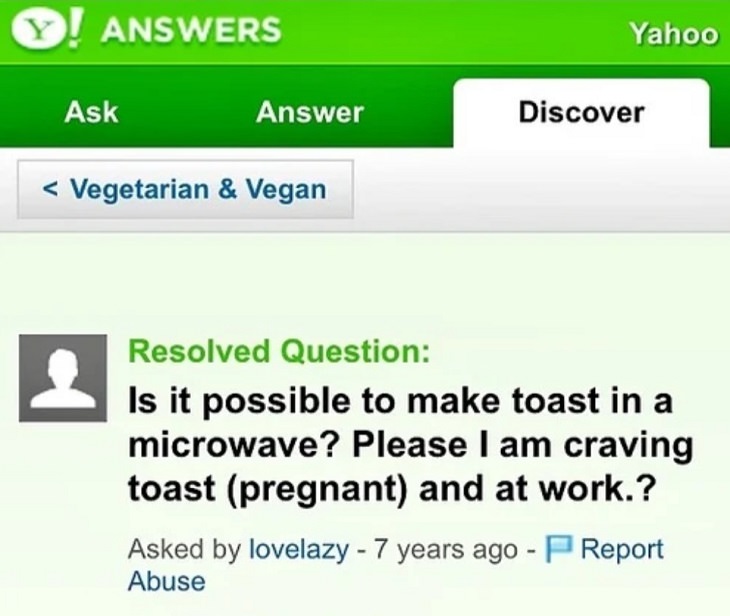 3. This is why it's really important to know where the 'Caps Lock' button is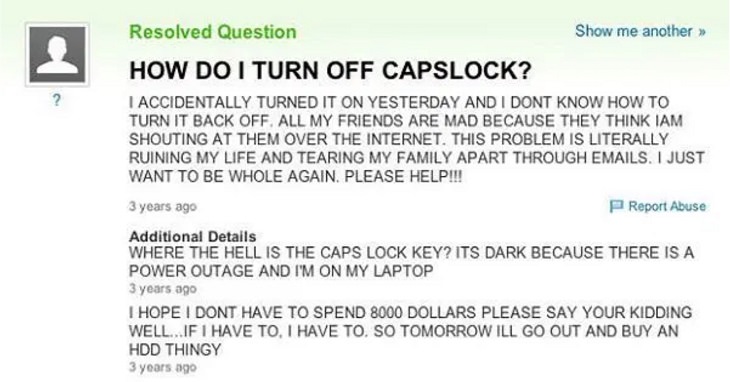 (thesun)
4. Aisha would like to change mathematics

(thesun)
5. Yes, that's exactly how it works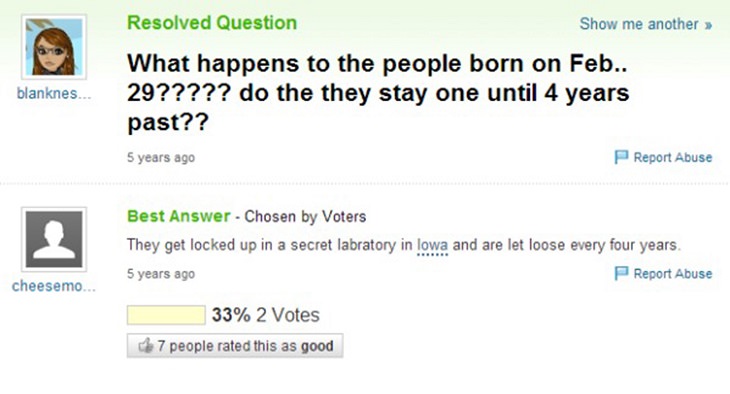 6. Choices… Choices…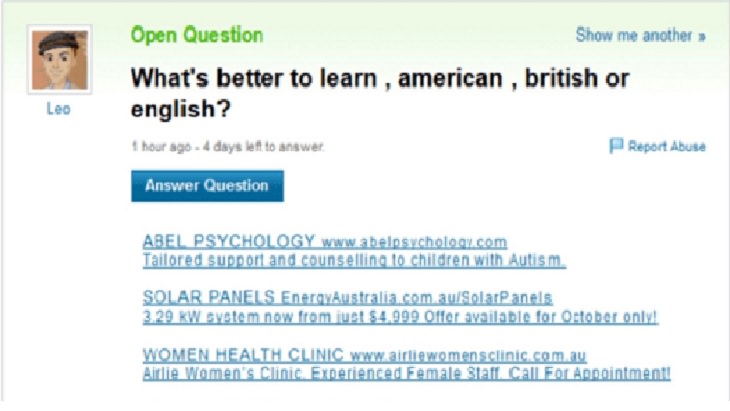 7. Pacifically large

(acidcow)
8. Such an honest and judgment-free answer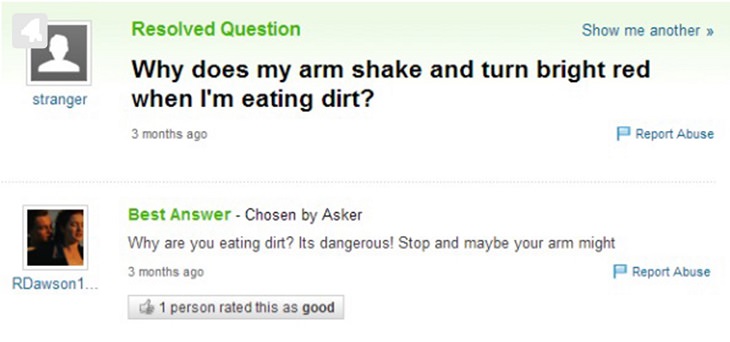 9. Some phobias don't need names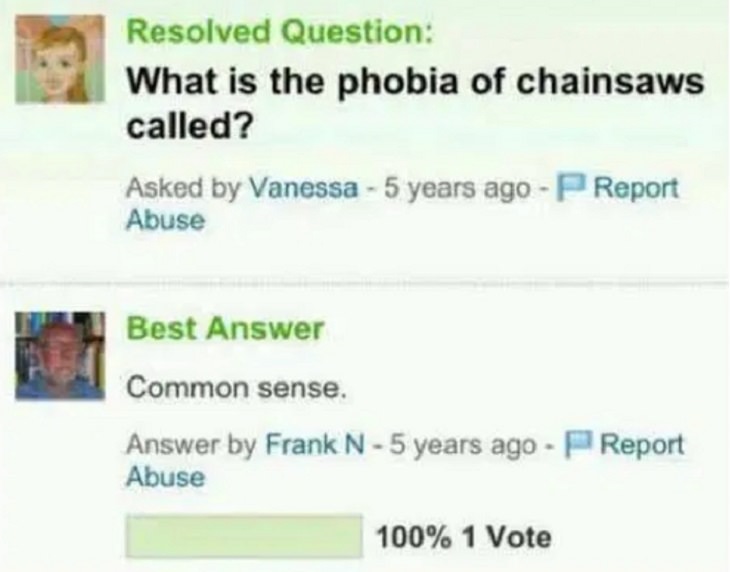 (thesun)
10. Once is an honest spelling mistake… but twice?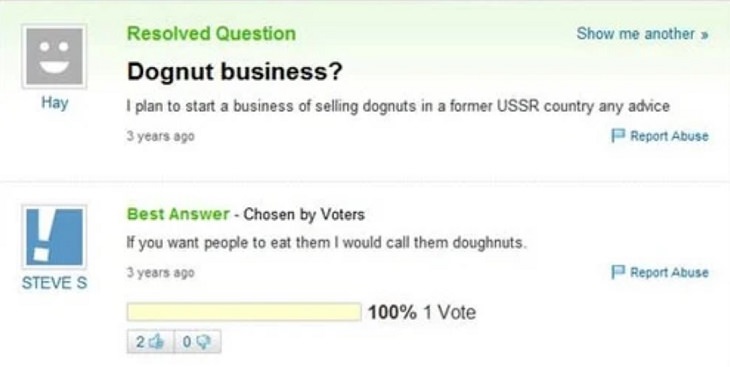 11. Somehow, both answers are genius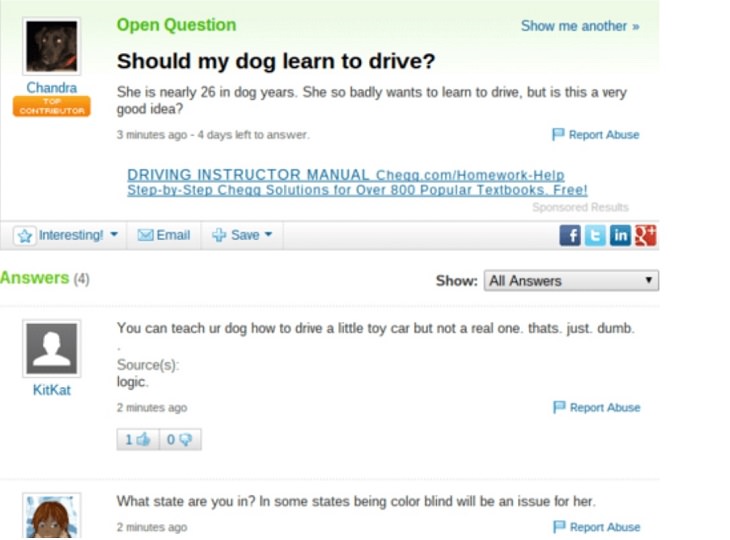 12. The true origin of eggs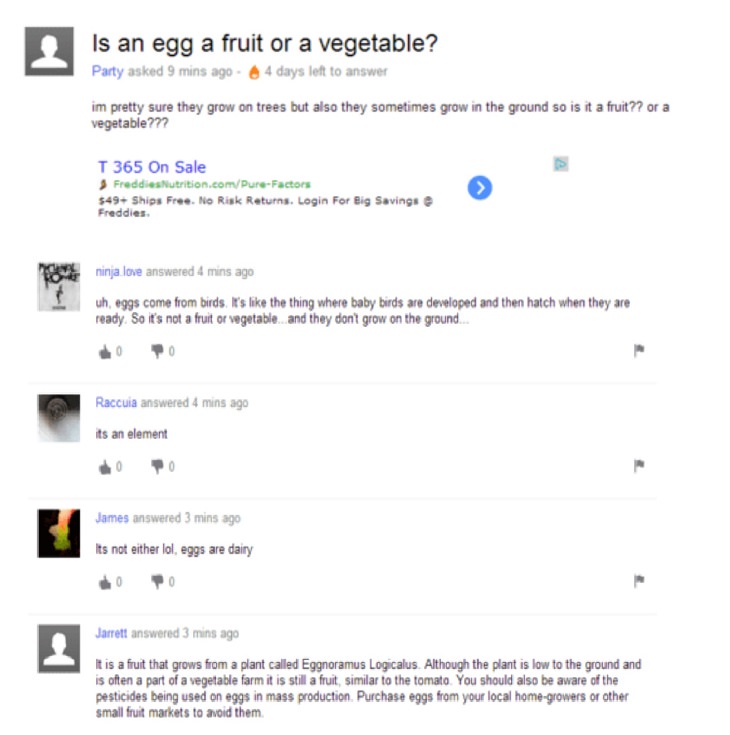 13. I'm not sure that's how biology works

(acidcow)
14. Wouldn't she be the mother of internet?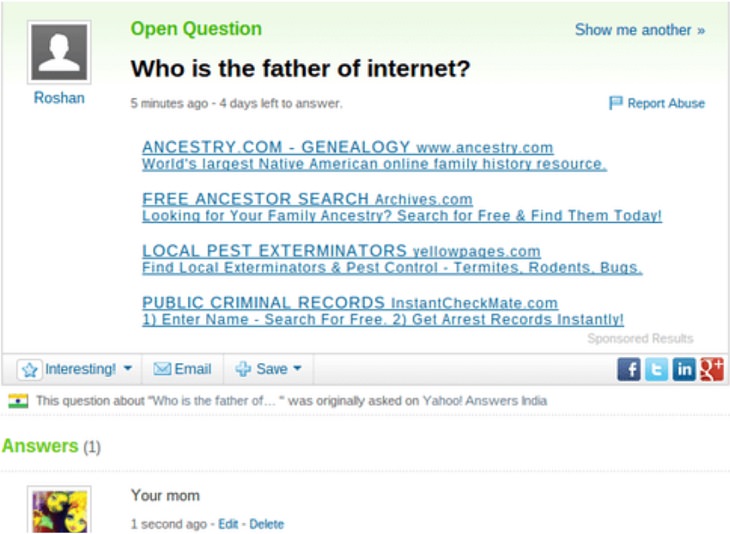 15. The foremost method of teeth-whitening that also causes brain damage

(thesun)
16. "Just press rewind on the YouTube video that gave you the recipe"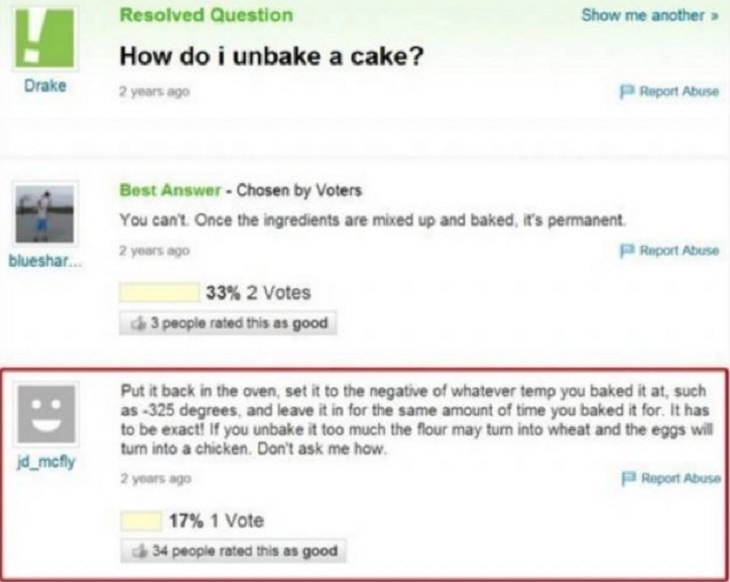 (acidcow)
17. Well… Are there??!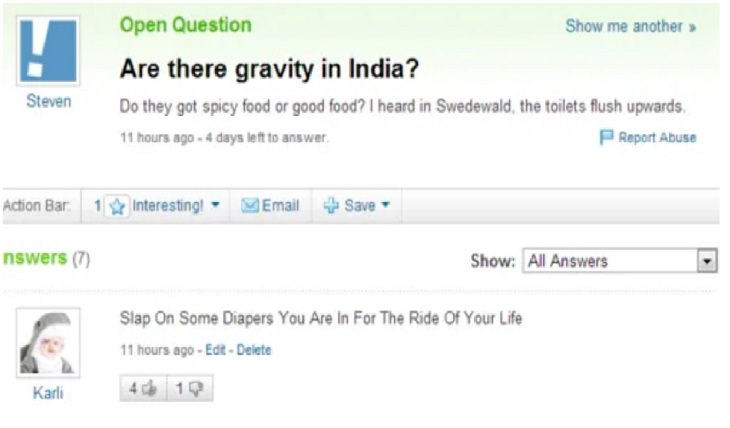 18. Please make sure to check your cat for extra eyes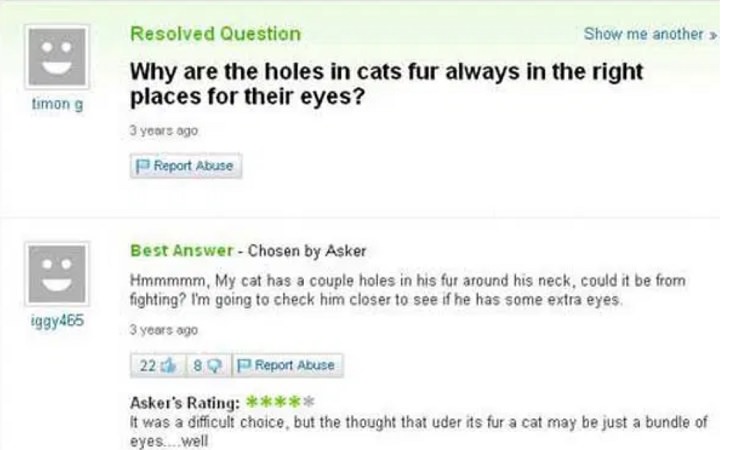 (thesun)
19. We might need to check with Darwin on this one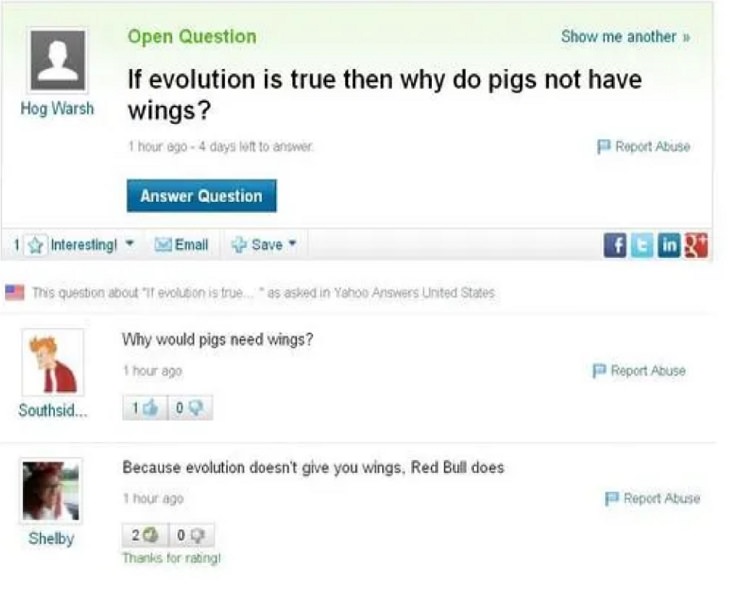 20. The people working at YouTube must have been so confused by those phone calls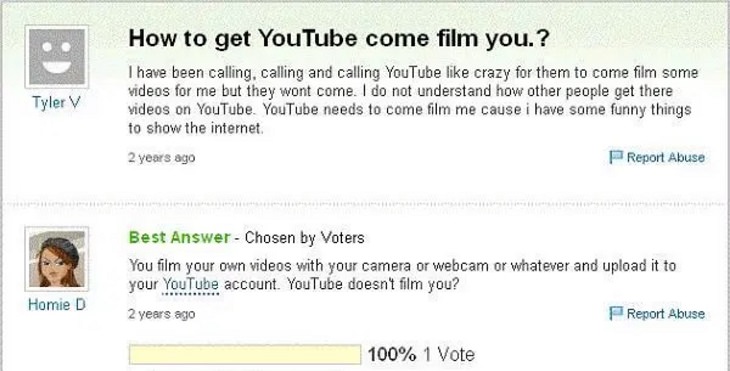 (thesun)