Tattoos can be a fantastic artistic expression of love, individuality and even knowledge. They can also be a lifelong burden for some sad souls who went to a less than stellar tattoo artist who wasn't quite proficient in spelling and translations. Unless these guys are ready for some laser removal therapy, they're stuck with the weirdest and funniest tattoos you will see. Think twice before you drill it into your skin! These 25 funny pictures will have you scratching your head for life.
1. Have Belife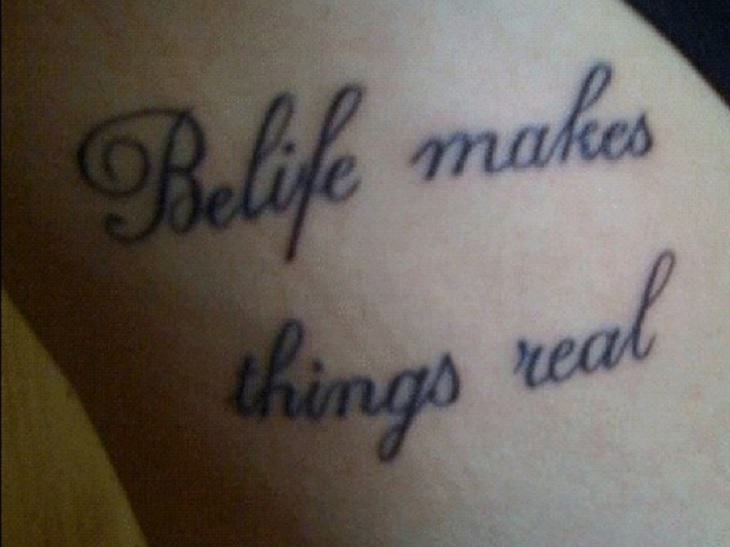 (Source)
2. Oh my poor baby
3. I will always belive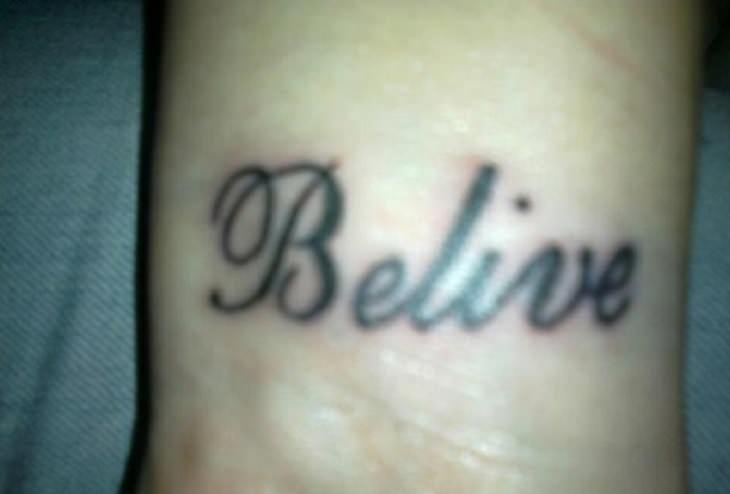 (Source)
4. It looks almost sad…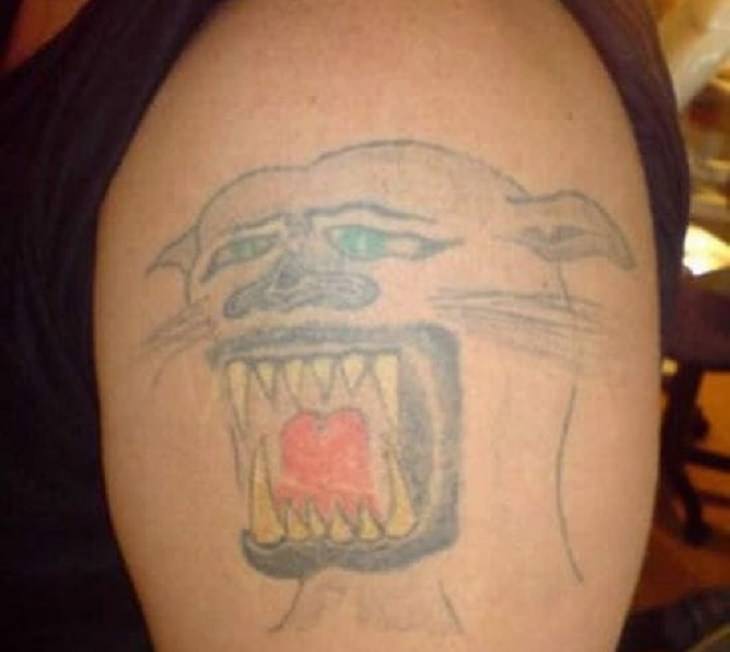 (Source)
5. I'm not sure that's how it was supposed to look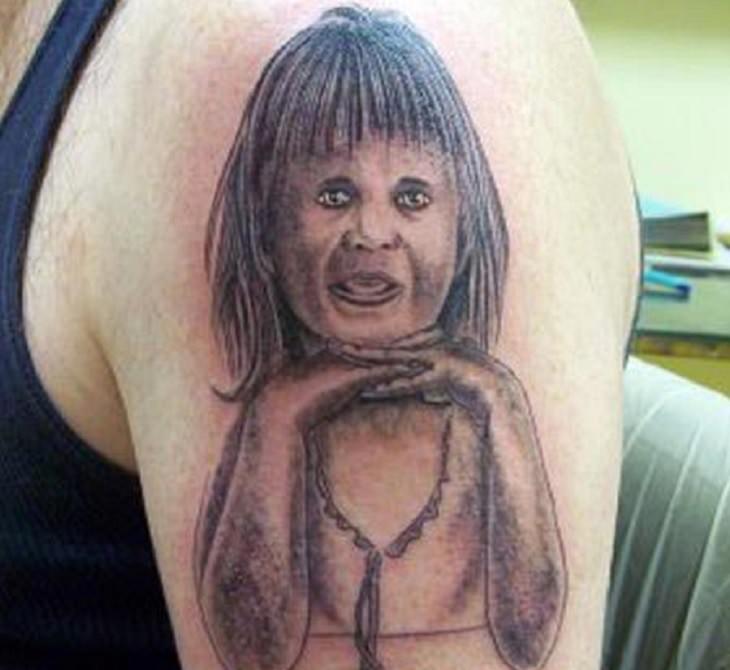 (Source)
6. Oyly, is it?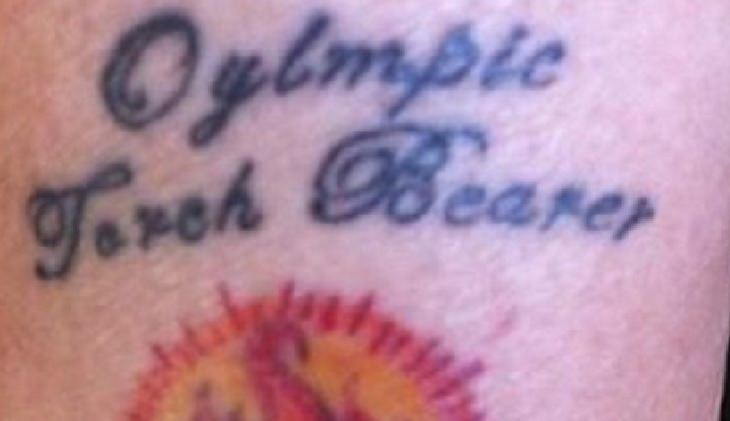 (Source)
7. Let's hope it's does.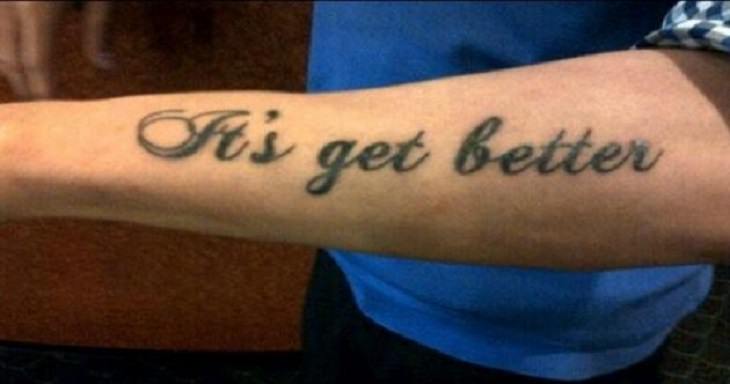 (Source)
8. Have no regerts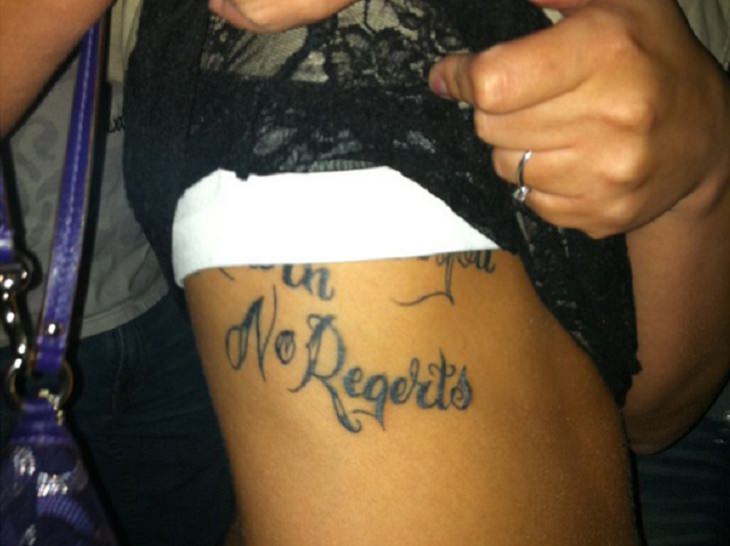 (Source)
9. Nope, not even one letter…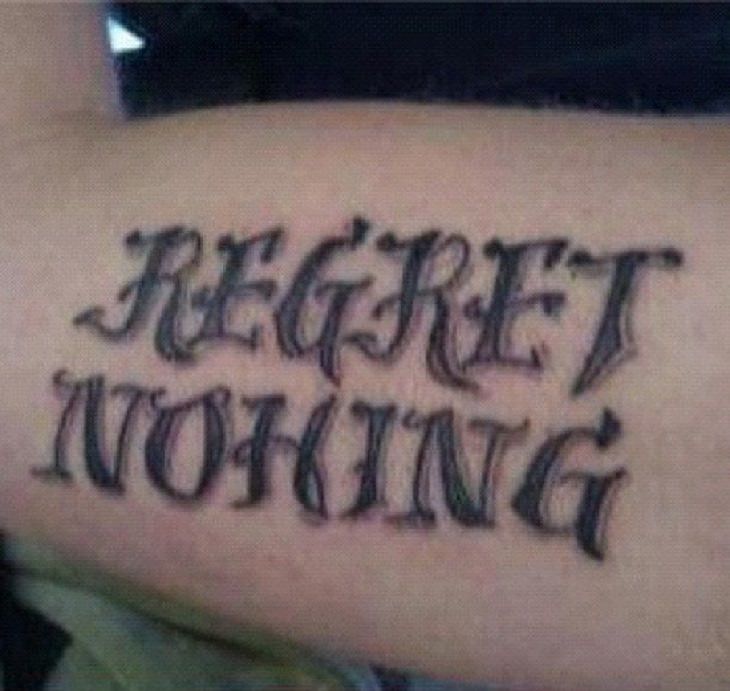 (Source)
10. Why would anyone do this to their belly button??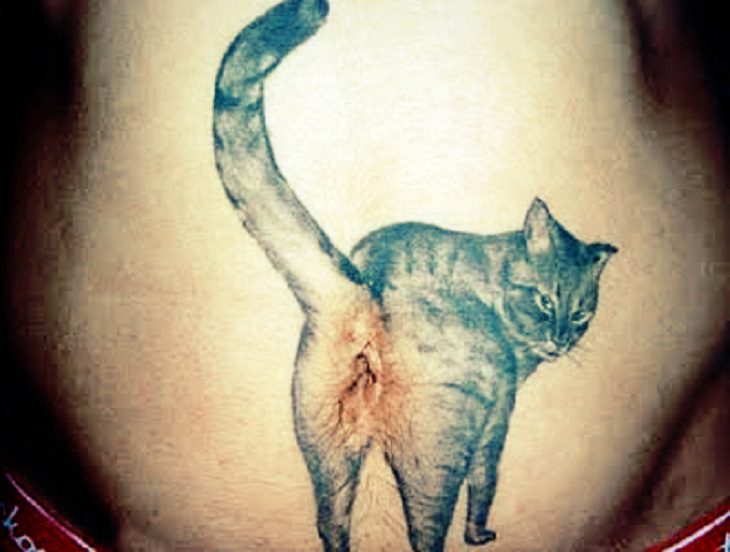 (Source)
11. Wait till you see it…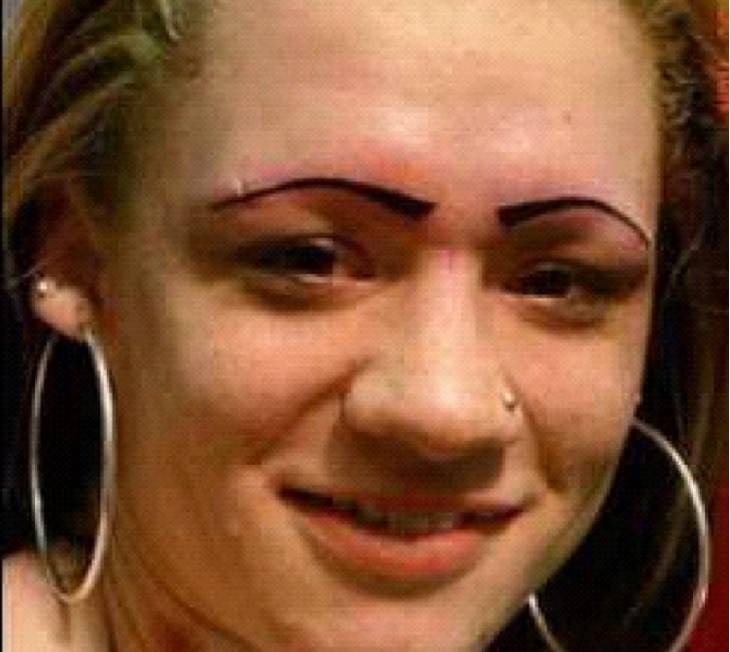 (Source)

12. He's livin' the hello kitty thug life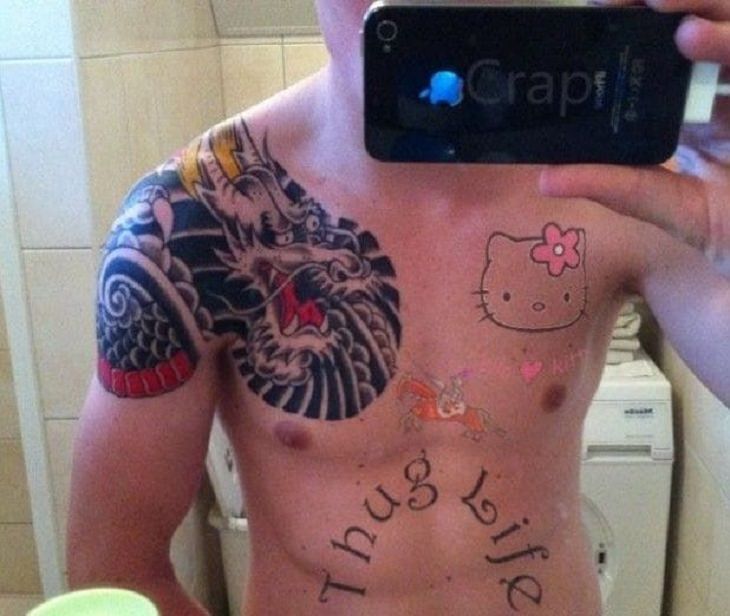 (Source)
13. I mean... Spelling mistakes are one thing, but wouldn't you double-check before it's inked on you forever?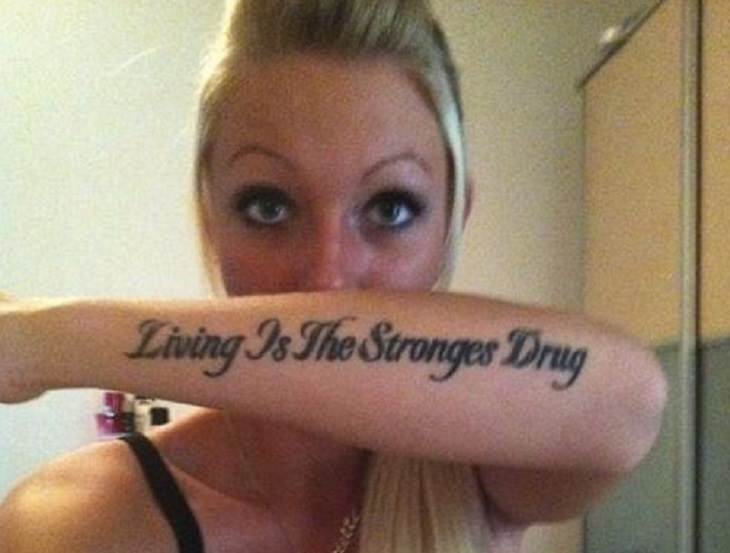 (Source)
14. Okay, come on! You had one more finger!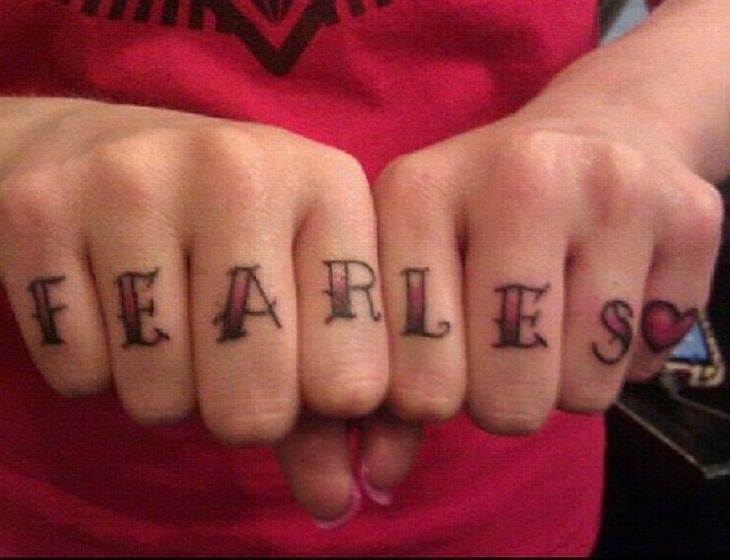 (Source)

15. The Yankees logo as drawn by a Non-Yankees fan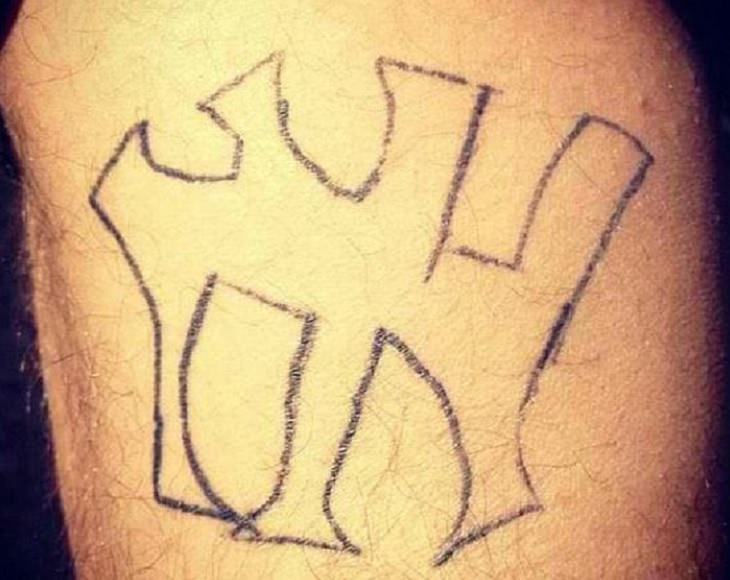 (Source)

16. Extreme is a totally different word without the "t"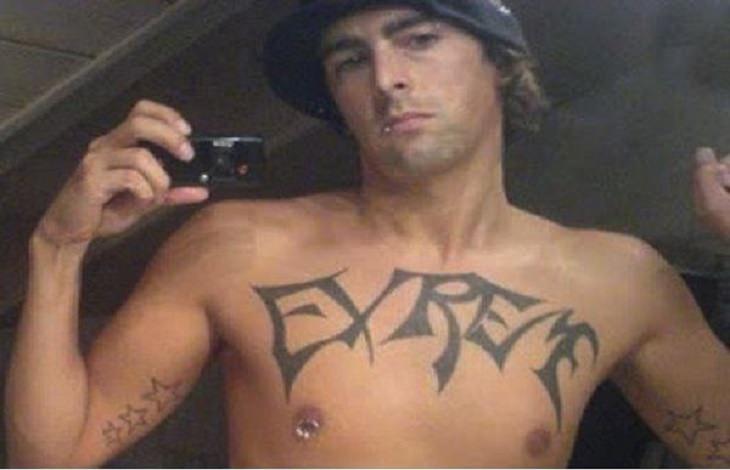 (Source)
17. I get that east and west can be confusing. But north and south??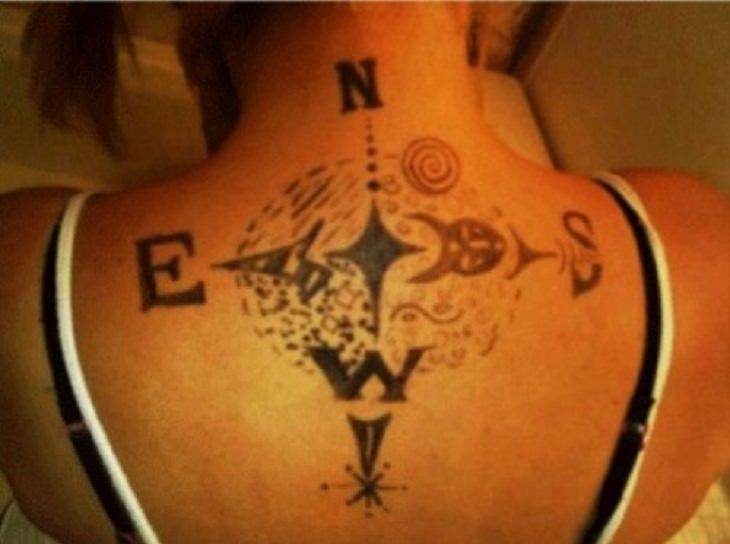 (Source)
18. I never won't not stop not trying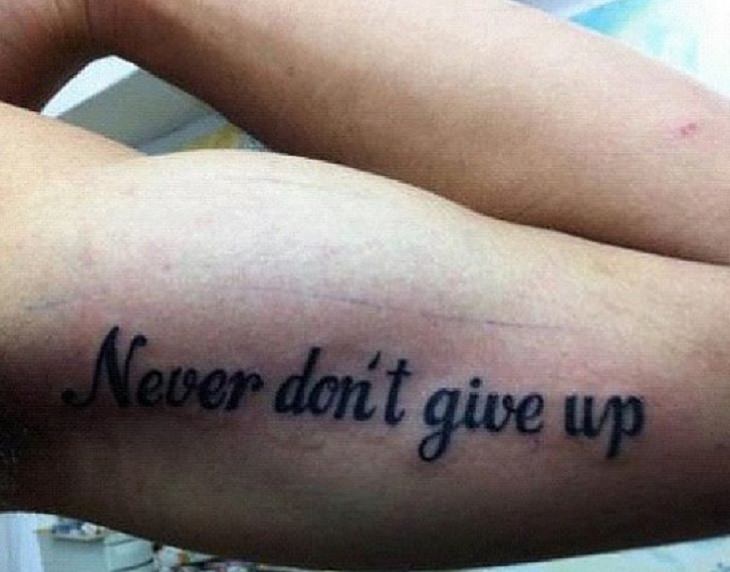 (Source)
19. Live on, you ledgendary soul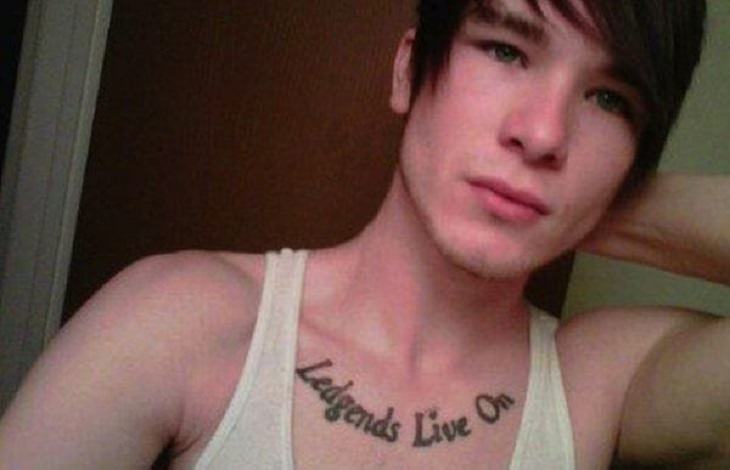 (Source)
20. That's not...exactly how the saying is supposed to go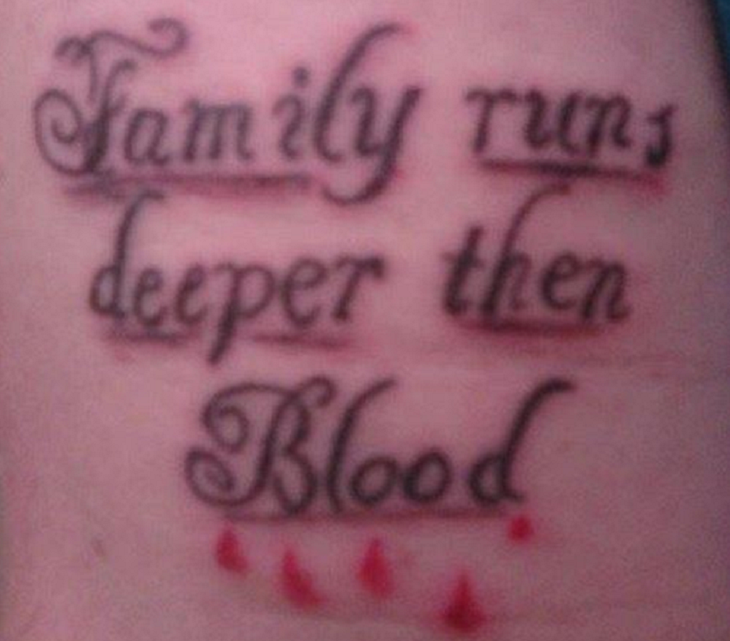 (Source)
21. 'Okay man, I'll give it a try, but fair warning, I'm not great at drawing faces'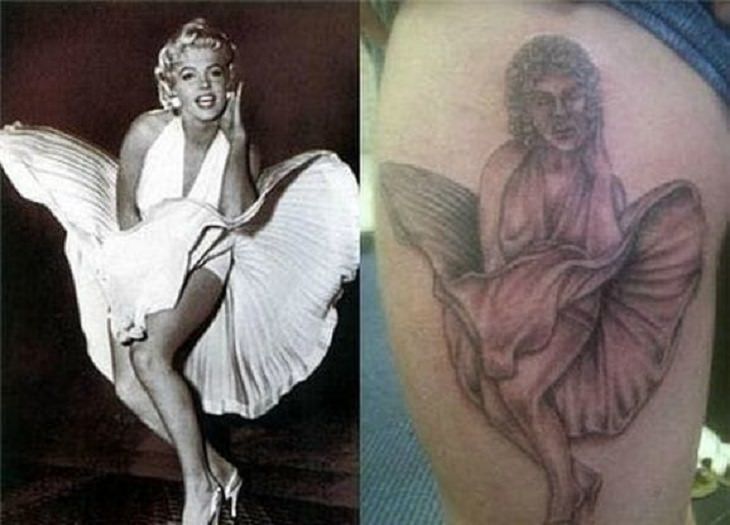 (Source)
22. I'm just disappointed in this tattoo artist. He had such an ease job!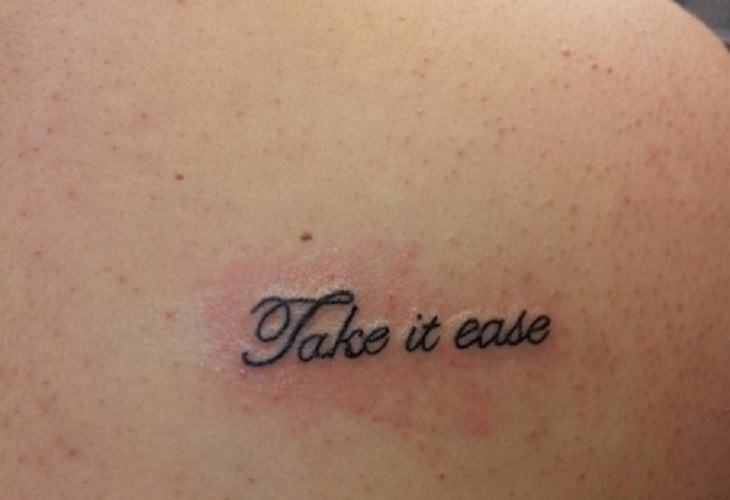 (Source)

23. Yeah, I'm sure neither of you will regret that later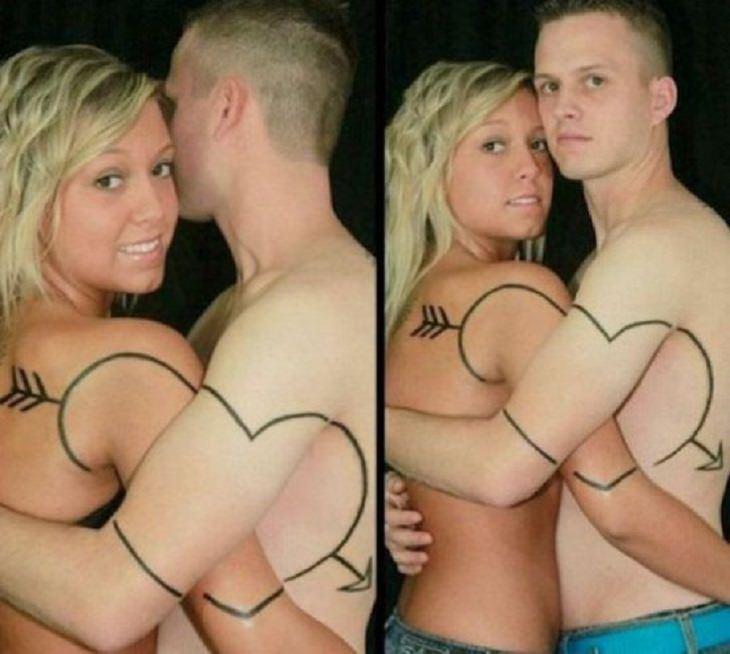 (Source)
24. This is how it's spelled in Annie: The Musical!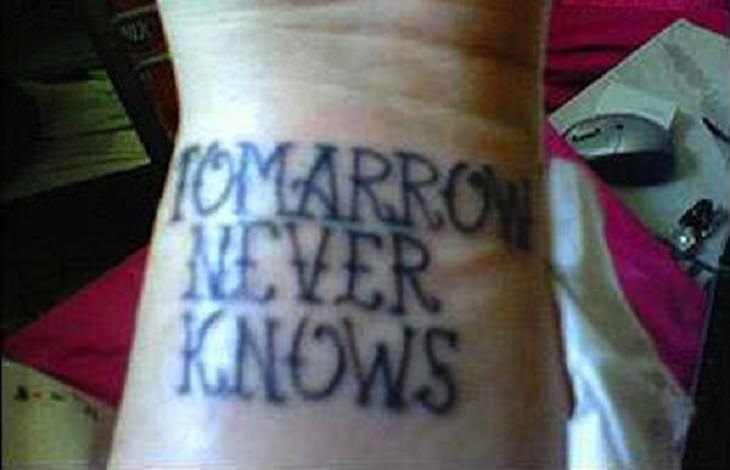 (Source)
25. Well, that's not exactly what she looks like in the picture. But there's not much we can do now.