Robert Frost was a famous poet whose many heartfelt poems touched millions and continue to do so. The child of a journalist father, his illustrious career began in the late 1800s during his high school days when he got a taste of the written word. In his 89 years, he went on to create poems that inspired many to take the road less traveled. However, it was not only through his poems that he spread his wise words. These 20 inspirational quotes of Robert Frost will absolutely change your life.

1. On the importance of love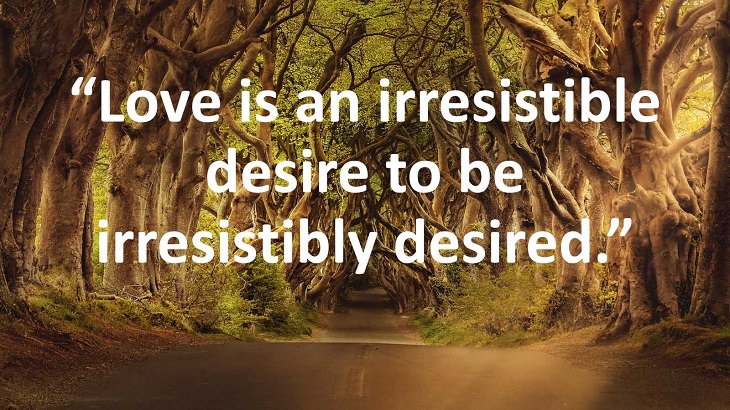 "Love is an irresistible desire to be irresistibly desired."
2. Our fiercest battles in love are with family.
"The greatest thing in family life is to take a hint when a hint is intended- and not to take a hint when a hint isn't intended."
3. We're all just looking for a home.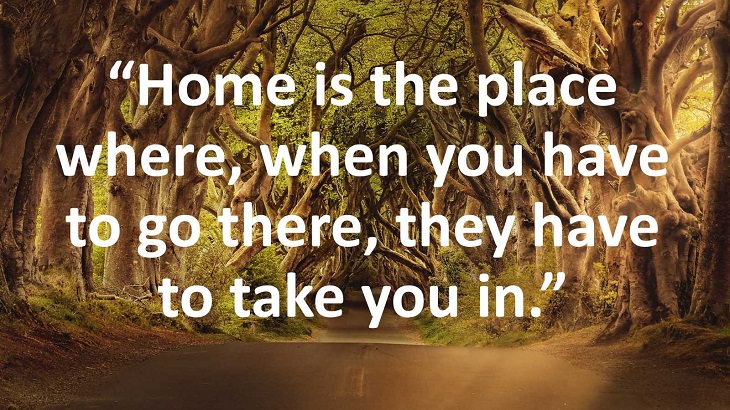 "Home is the place where, when you have to go there, they have to take you in."
4. And to those with big hearts,
"There never was any heart truly great and generous, that was not also tender and compassionate."
5. A lesson in humor is to be learned.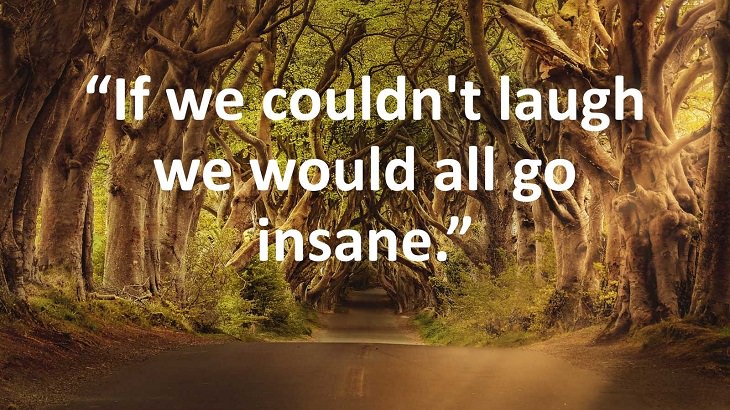 "If we couldn't laugh we would all go insane."
6. And then this funny thought.
"The brain is a wonderful organ; it starts working the moment you get up in the morning and does not stop until you get into the office."
7. Whatever it takes to be happy.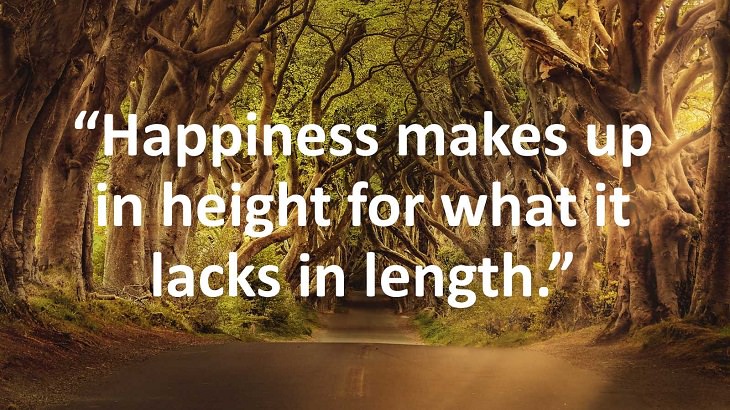 "Happiness makes up in height for what it lacks in length."
8. In the midst of all the words,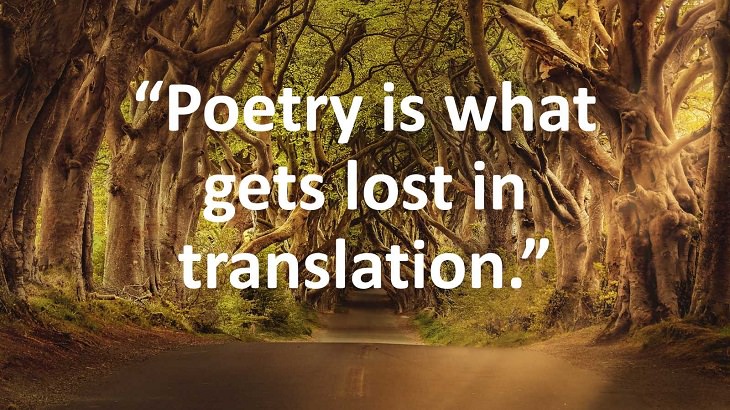 "Poetry is what gets lost in translation."
9. But the poet in you will be fine as long as you remember lessons learned.
"Education is the ability to listen to almost anything without losing your temper or your self-confidence."
10. The common belief is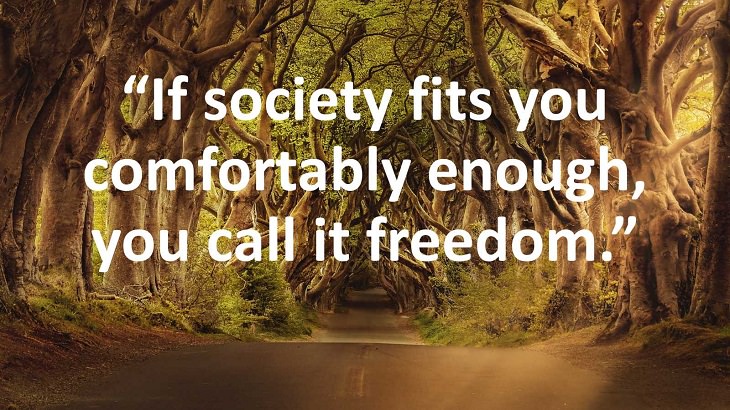 "If society fits you comfortably enough, you call it freedom."
11. But for those who stand out in the crowd.
"Never be bullied into silence. Never allow yourself to be made a victim. Accept no one's definition of your life; define yourself."
12. Because being free has a totally different meaning.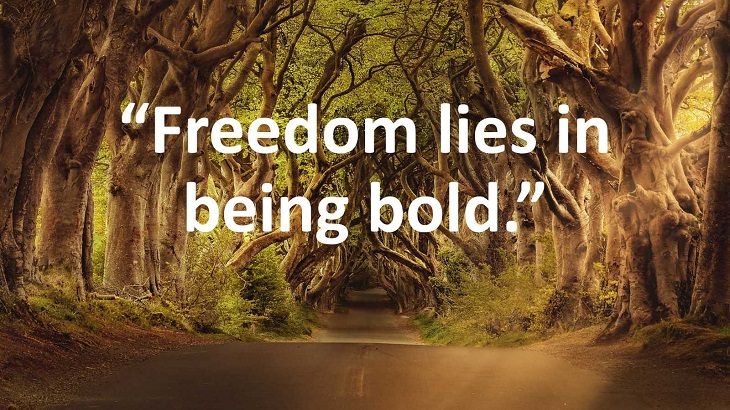 "Freedom lies in being bold."
13. Of course, freedom comes with its own problems.
"Half the world is composed of people who have something to say and can't, and the other half who have nothing to say and keep on saying it."
14. Case in point.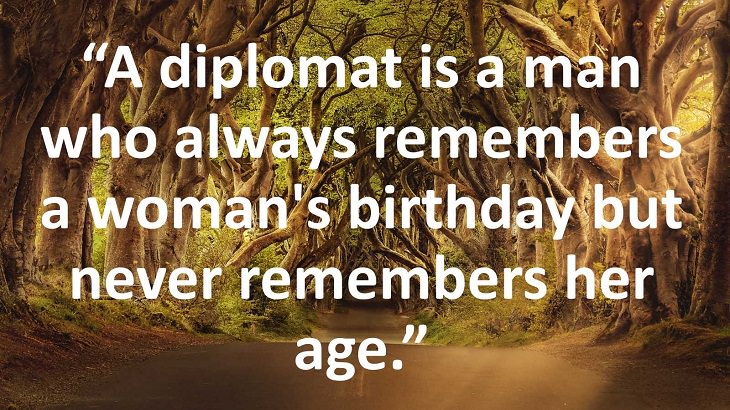 "A diplomat is a man who always remembers a woman's birthday but never remembers her age."

15. But for that half of the world,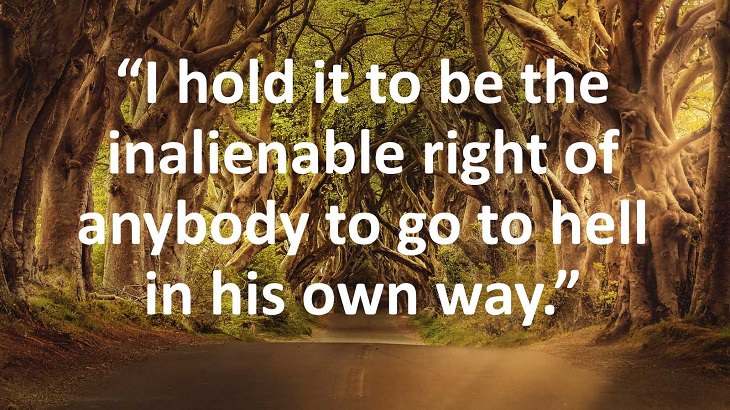 "I hold it to be the inalienable right of anybody to go to hell in his own way."
16. Moving on to more pertinent problems,
"Being the boss anywhere is lonely. Being a female boss in a world of mostly men is especially so."
17. Whenever it gets hard, just keep in mind
"The best way out is always through."
18. And you can change the story
"No tears in the writer, no tears in the reader. No surprise in the writer, no surprise in the reader."
19. We must always persevere.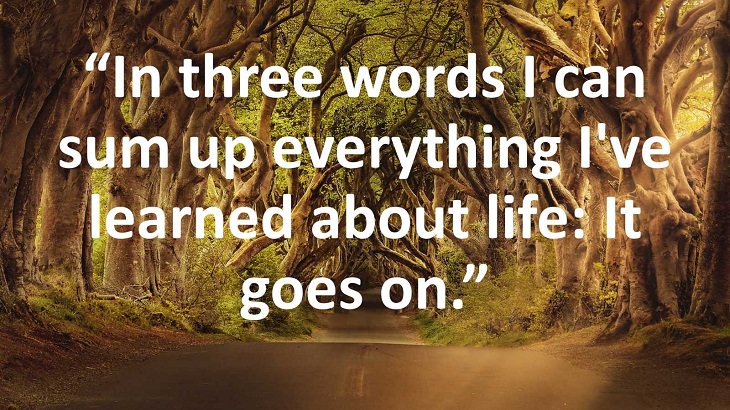 "In three words I can sum up everything I've learned about life: it goes on."
20. So a final prayer to end on.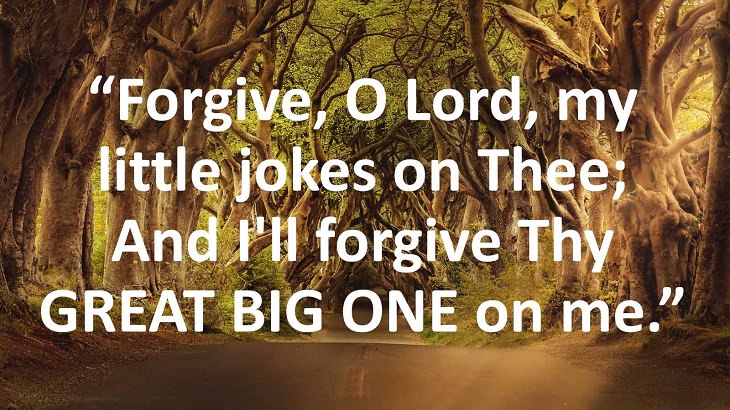 "Forgive, O Lord, my little jokes on Thee
And I'll forgive Thy great big one on me."