It's official, and has been for some time - the healthiest meat around is one many don't even consider meat to begin with: fish. Fish is rich in protein, omega 3 fatty acids, minerals, and vitamins. The American Heart Association recommends eating fish at least twice a week, as the health benefits of fish are associated with a lower risk of heart disease, one of the top 3 causes of death in Western countries.
Of course, there are no perfect foods, and there are some catches (no pun intended) in eating fish, namely environmental considerations of overfishing, as well as health issues related to certain fish that have relatively high levels of toxic methylmercury. But if you practice moderation and choose your fish wisely, there should be no problem following the AHA's recommended two servings of fish per week.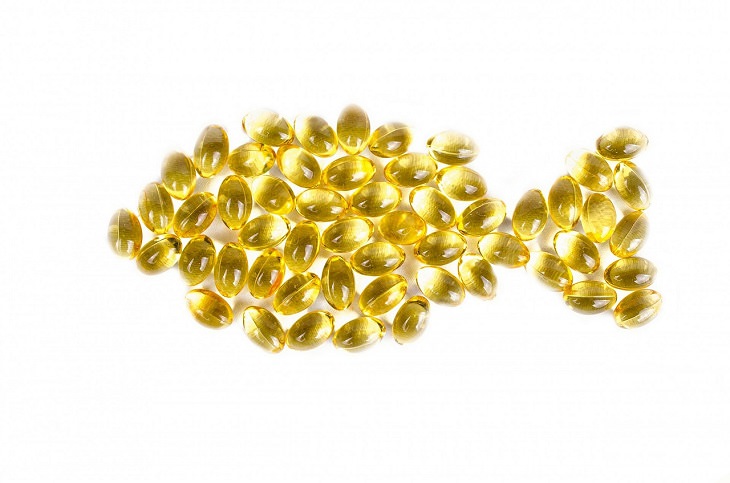 Of these, perhaps the best is salmon. As a rather fatty fish, salmon is especially rich in omega 3 fatty acids. It is also full to the brim with protein and B vitamins. It's also far and away the most popular fish and one that many fish-haters who usually take issue with the 'fishy' aroma and flavor like to eat, because of its savory, meaty flavor.
This oven-baked salmon in honey mustard sauce is not only scrumptious, but it is also incredibly easy to cook.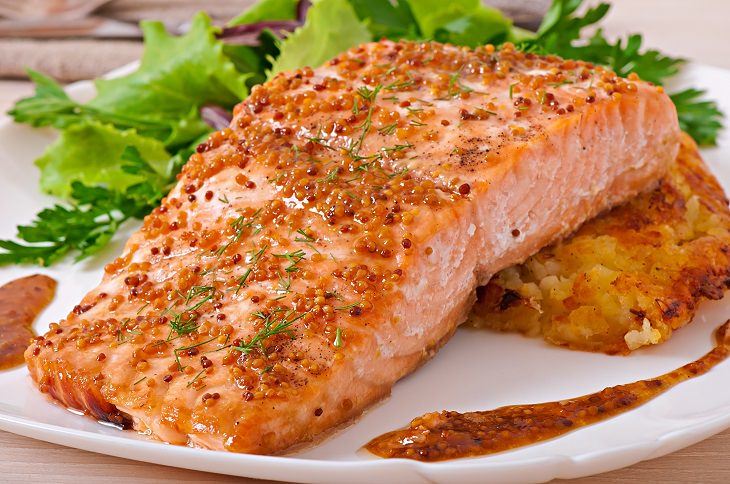 Oven-baked salmon in honey mustard
Ingredients:
• 24 oz. (680 grams) salmon filet, cut into 4 strips
• 1½ tbsps. honey
• 1½ tbsps. whole-grain or Dijon mustard, according to preference
• 1½ tbsps. lemon juice
• A clove of garlic, minced
• 1 tbsp. extra virgin olive oil
• Salt and pepper to taste
• Toasted almond flakes
Instructions:
1. Preheat oven to 400°F (200°C)
2. Spray a baking sheet with non-stick spray and place the salmon strips on the sheet, skin-down
3. In a bowl, mix and whisk honey, mustard, lemon juice, garlic, olive oil, salt, and pepper. Using a basting brush, coat the top of the salmon strips in sauce.
4. Bake for 10-15 minutes and garnish with toasted almond flakes for some beautiful crunch.