Instant Karma may sound like the name of a microwavable meal, but in reality, it is the fundamental essence of how the world should work. Every now and then we encounter people that just like to stir up trouble for no reason. Well, here's destiny giving it right back to them. We've got some solid proof that the Universe makes that what goes around comes around, sometimes immediately.
1. This genius driver who thought he could speed his way past traffic
2. The littering ninja who got a face full of trash-can
3. If you're going to be stupid, at least have the balance to do it.
4. Even traffic cones have a right to protect themselves
5. An important lesson on why you should never try to run from the police.
6. What's that old saying? Look before you lecture?
7. This is why breaking bottles is only for ship-owners.
8. Never mess with a girl's beer.
9. We told her the bathroom sink was off limits. She just doesn't listen.
10. But you should still absolutely never kick a cat.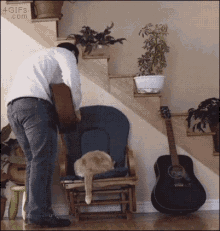 11. Or try to throw one in water.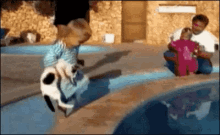 12. She may not have been watching, but the cameras were.
13. The ultimate kick: One that hurts the kicker
14. When brothers fight, nobody wins.
15. One of the oldest lessons I learned from Austin Powers
16. Never taunt someone on a leash. They might soon be free.
17. A bully gets what a bully tries to give.
18. The worst time to try to pull a prank. Or maybe the best?
19. Be careful what you throw because it might bounce back at you.
20. The Universe says : The boy with balance beats the boy with bad intentions.