Life can throw all kinds of obstacles at people, diverting them from the path in life they always dreamed to pursue for decades, but some of us are so bold and determined that they're virtually unstoppable. Here are 14 examples of people who pursued education and knowledge in their senior years. Wars, personal struggles and family tragedies delayed their dream to get an education, but eventually, they succeeded to receive a diploma. These people inspire and show us that it's never too late to chase your dreams.
1. This outstanding woman graduated with a Ph.D. at the age of 77. She is the university's oldest graduate!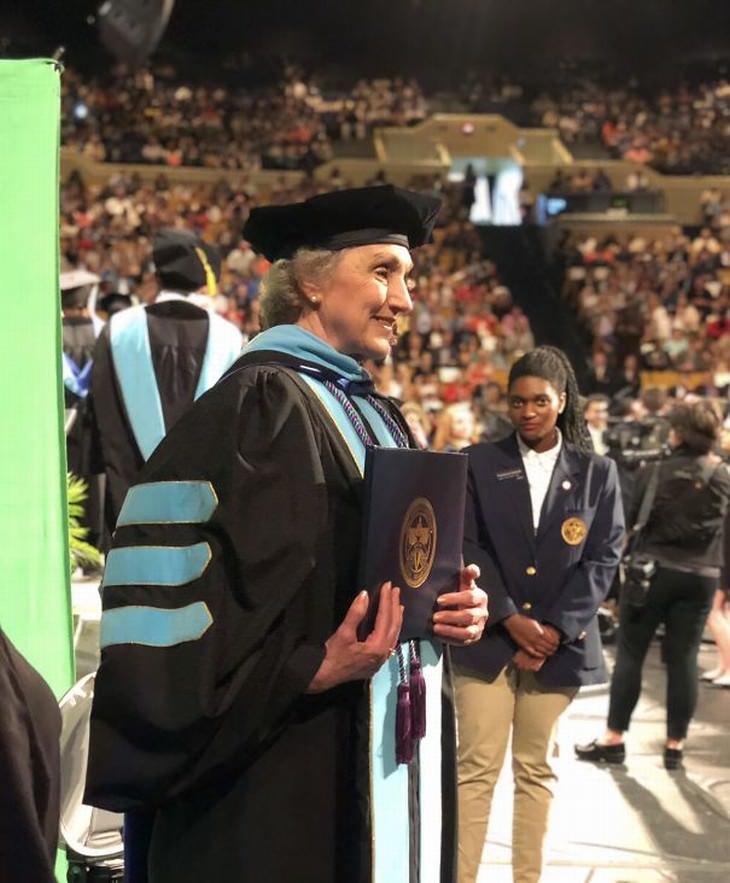 2. Just a class of seniors with their 92-year-old classmate...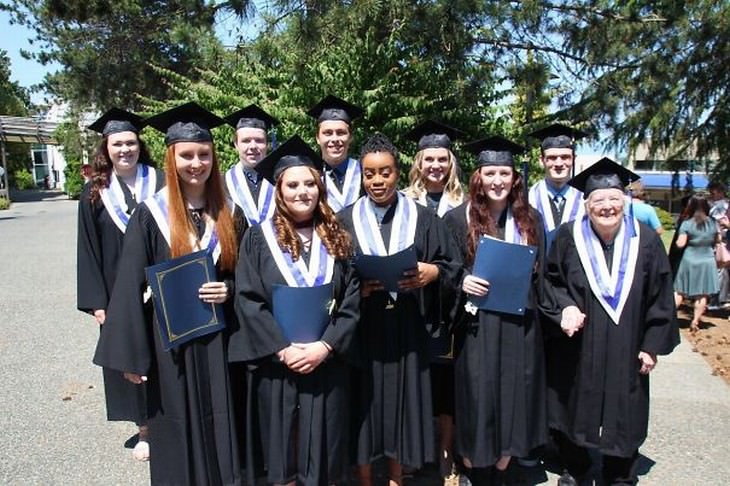 3. 97-year old Margaret Bekema cries tears of joy as she graduates high school. Margaret left school to take care of sick mother and siblings and only now received her high school diploma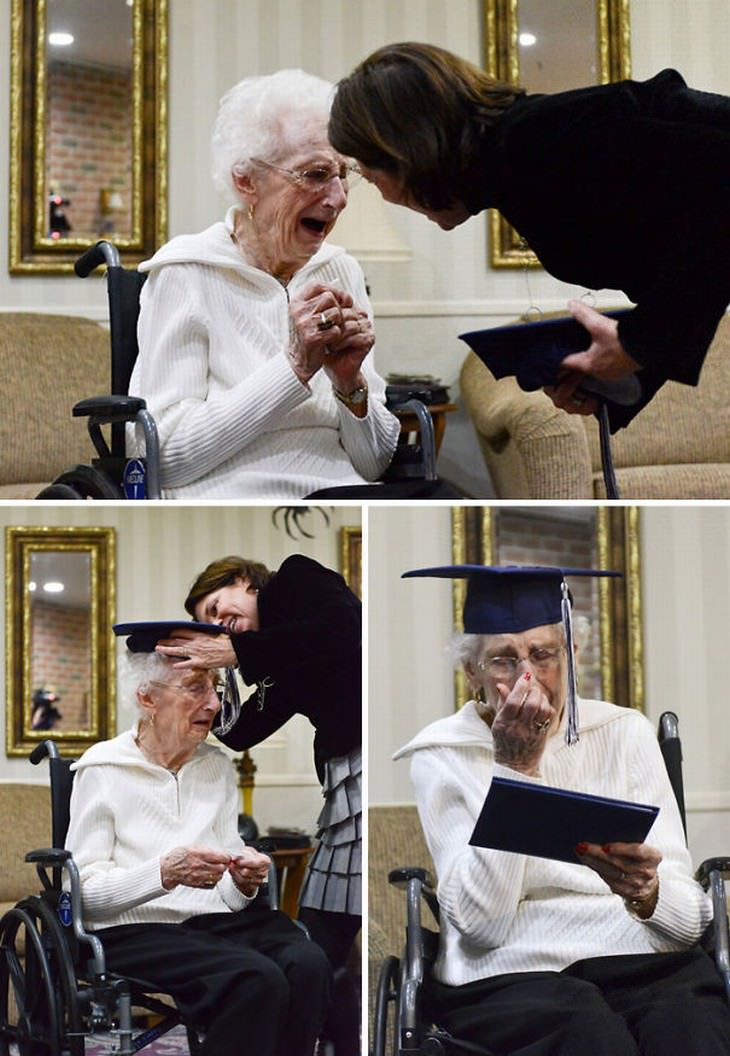 4. This 72-year-old Vietnam era veteran just graduated from college with honors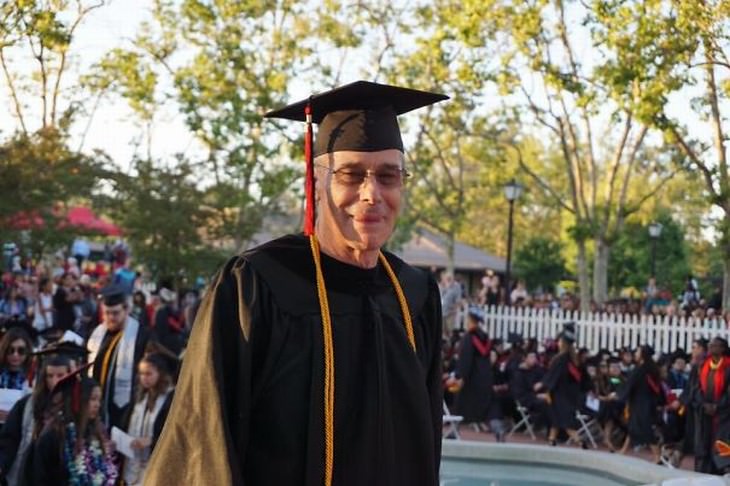 5. This Woman is 65 and she just graduated from college, too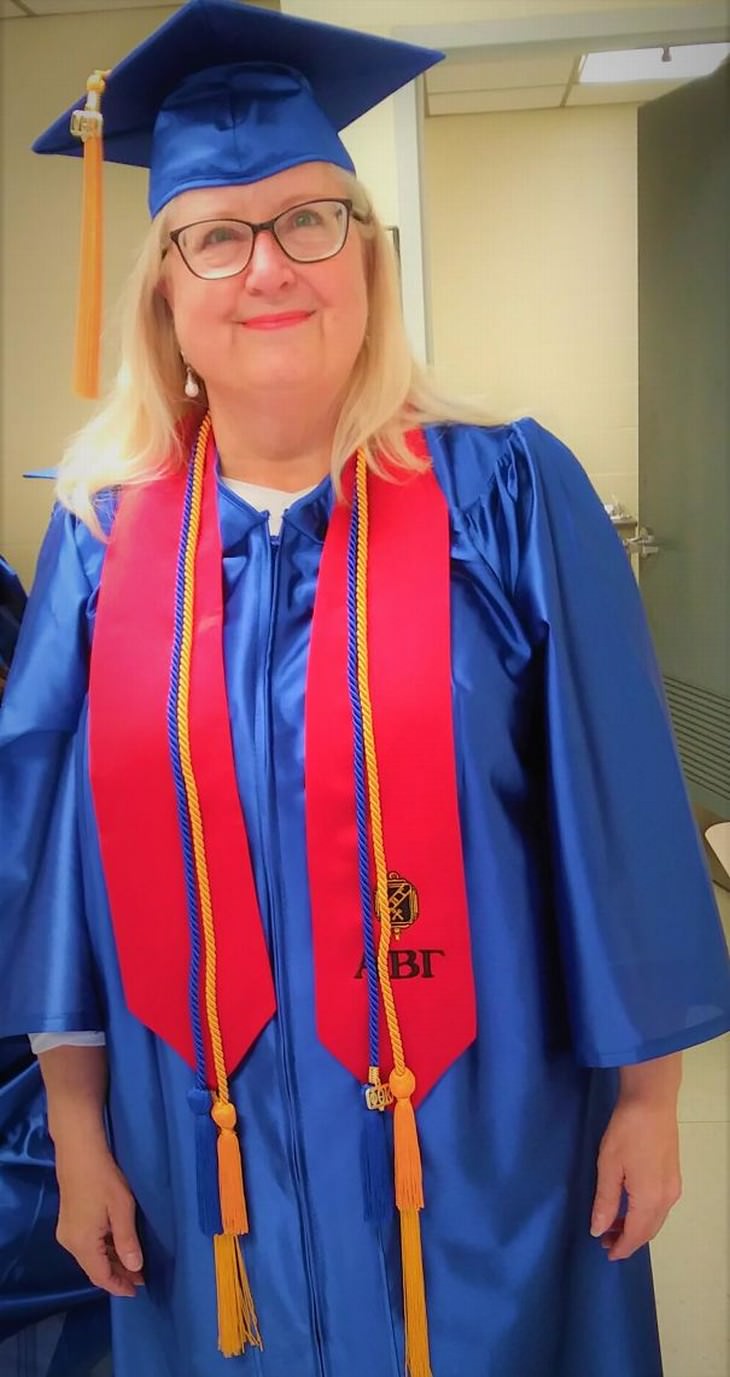 6. This is a cute family college graduation picture, but guess who's the graduate? That's right, the 71-year-old dad of the family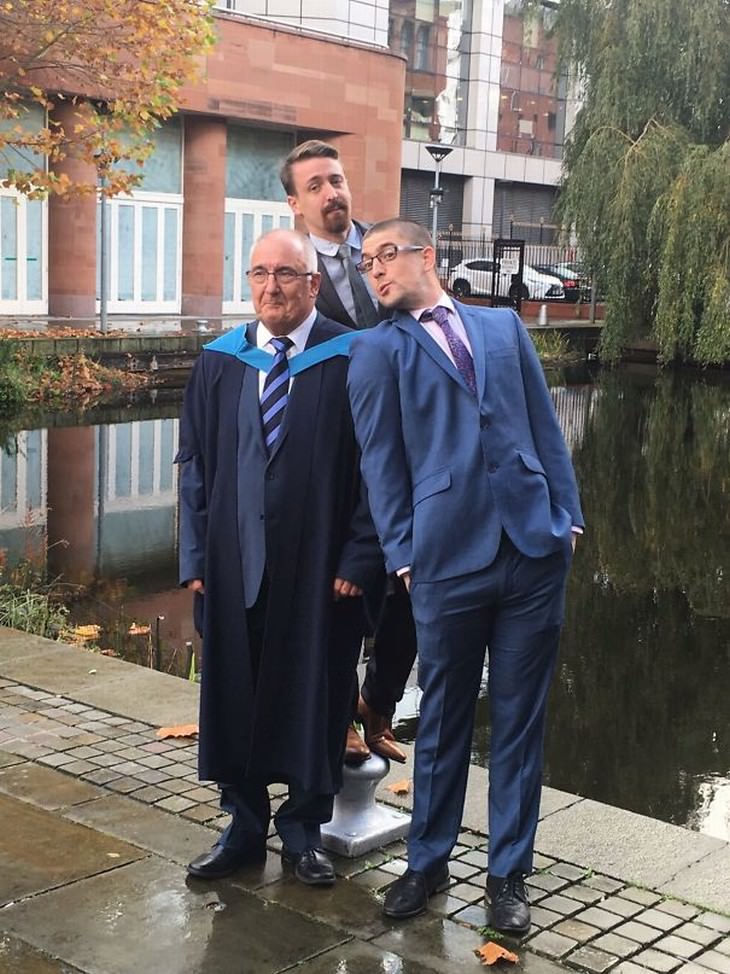 7. It's family first and education second for this 70-year-old college graduate, too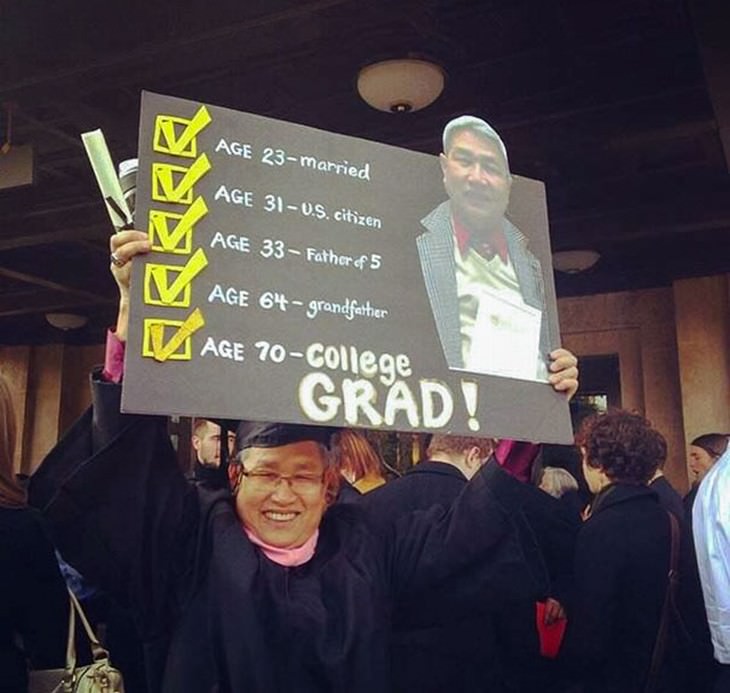 8. This couple finally got their high school diplomas 72 years after they were forced into an internment camp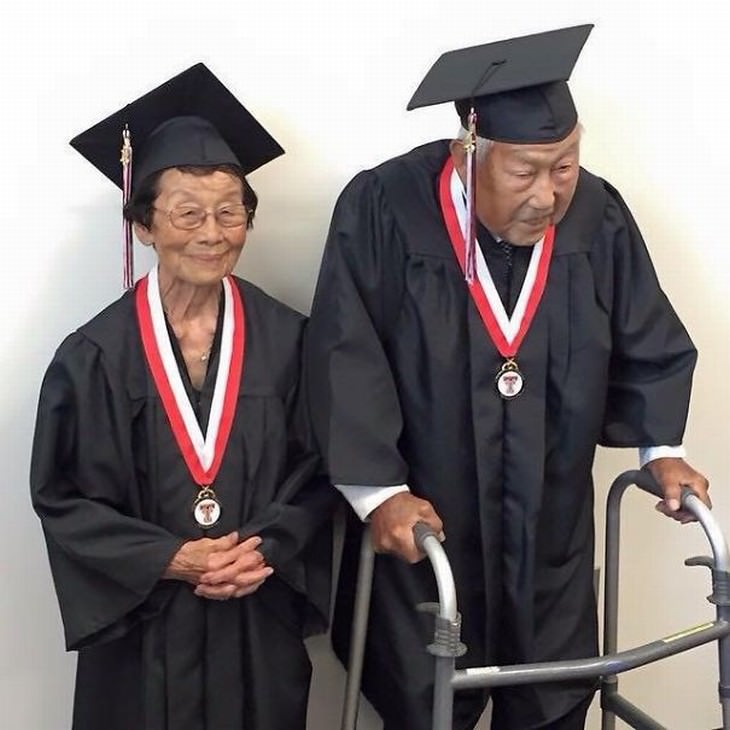 9. Son and dad just graduated together from the same college, great minds think alike!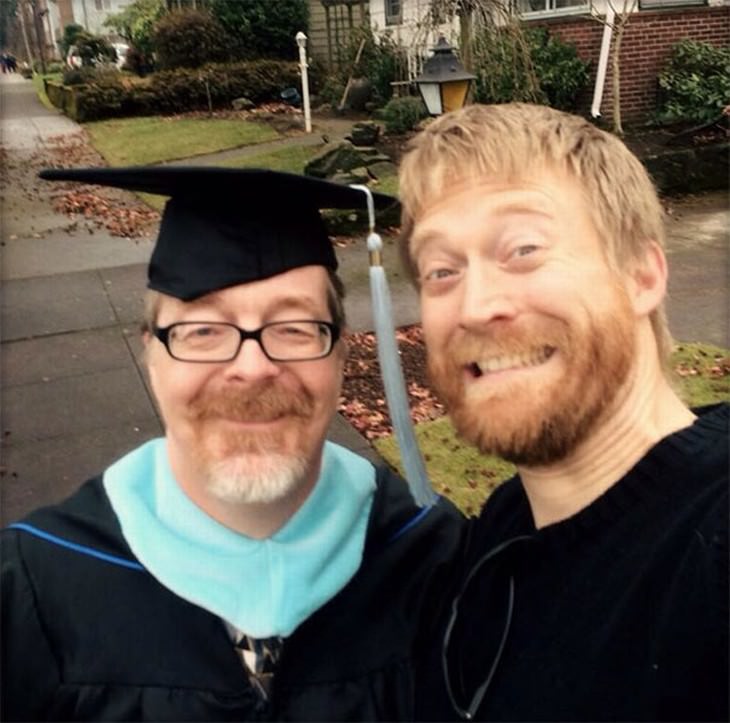 10. This master's graduate is also a proud father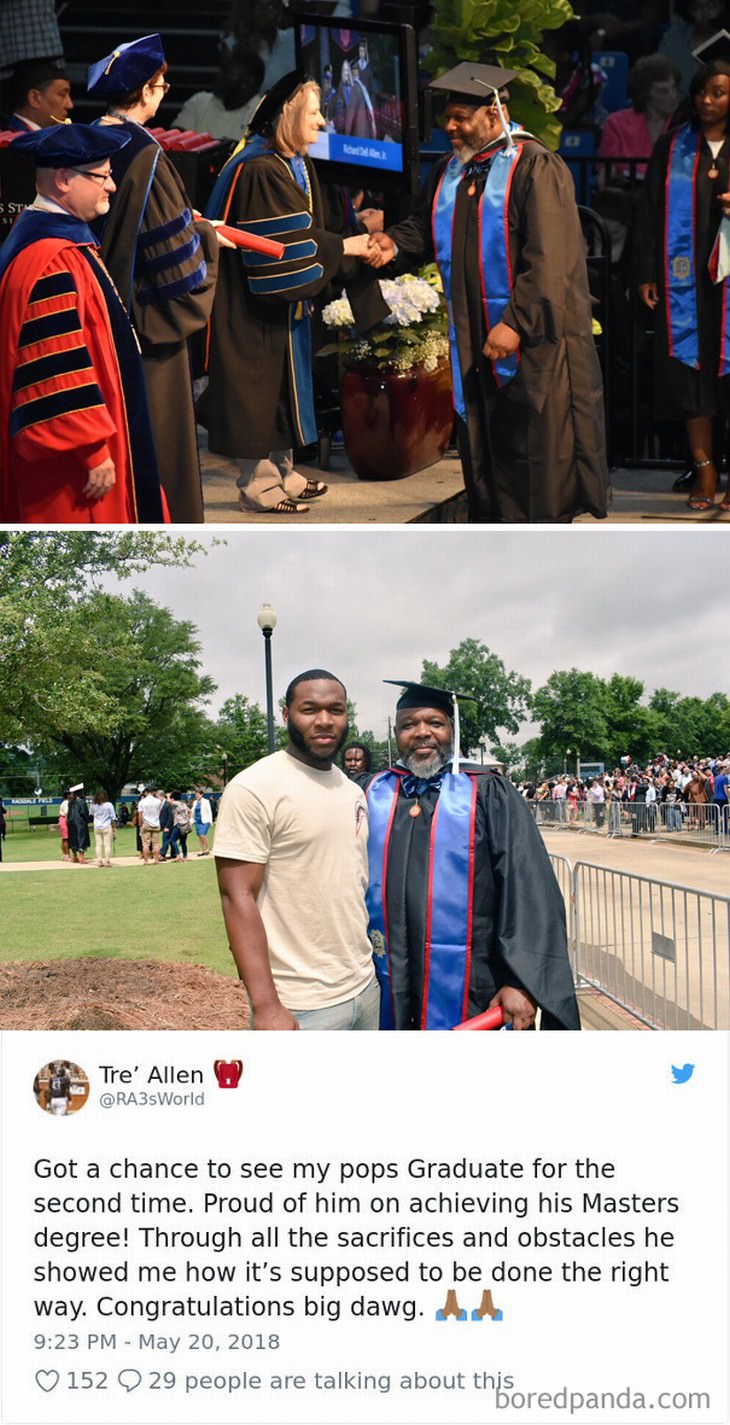 11. This 55-year-old law school graduate immigrated as an exile from Venezuela only 13 years ago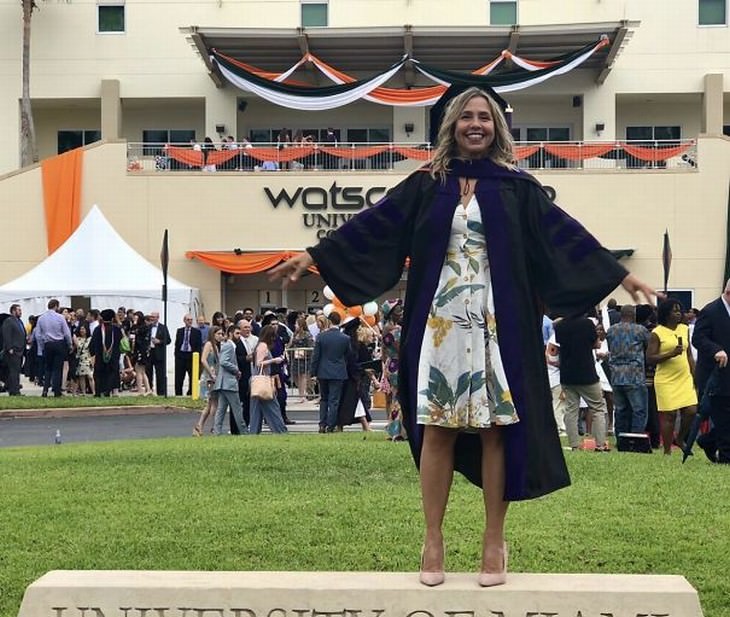 12. Say hello to the oldest graduate of East Tennessee State University. She graduated from university at the age of 87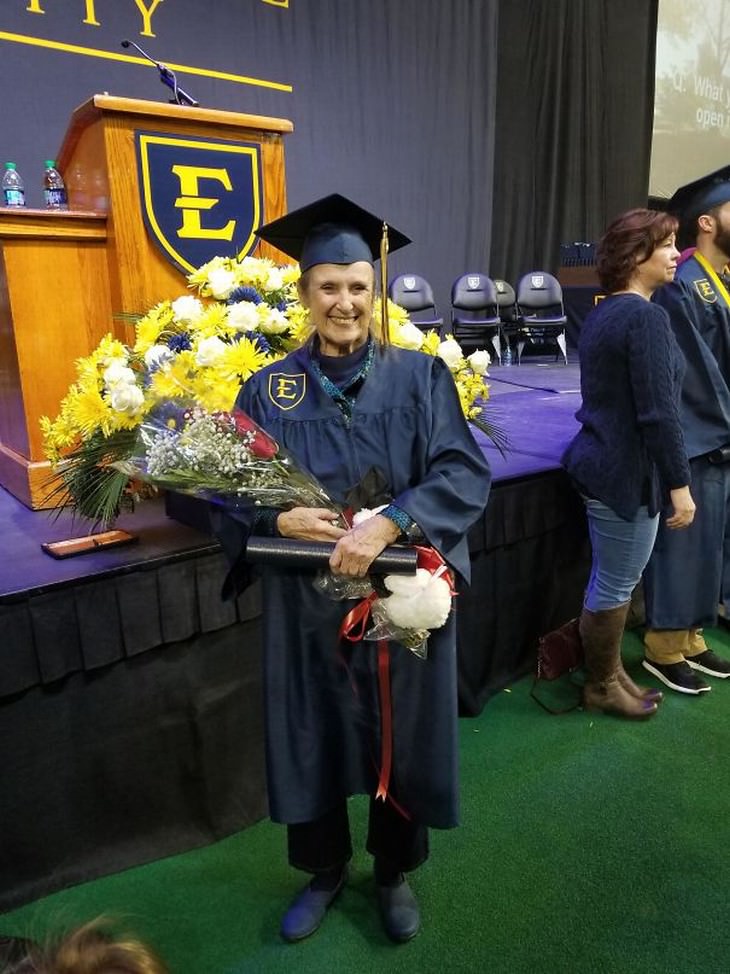 13. 67 is the perfect age to take a college graduation selfie!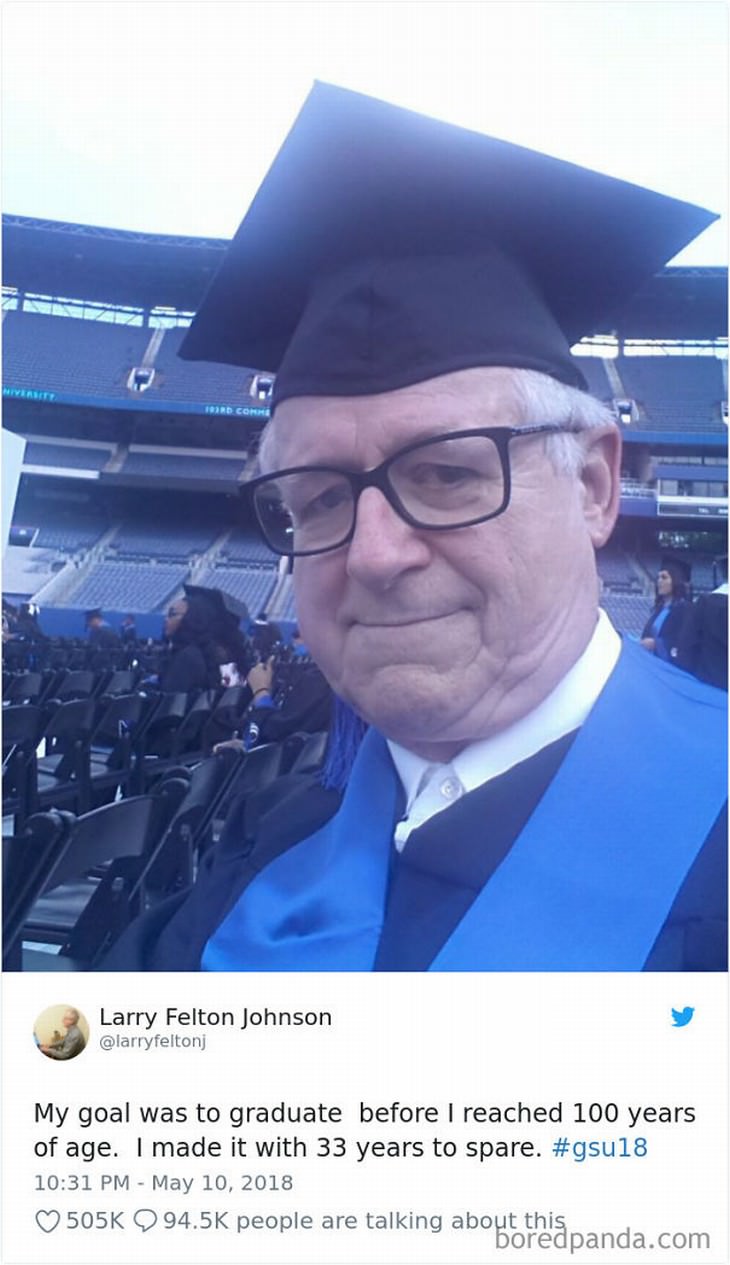 14. Just look at how happy this 98-year-old man is! He didn't have a chance to graduate from high school because, during his senior year, he was drafted to World War I, but now he finally got his diploma!